Pignoli cookies are an Italian classic! Easy and made in the food processor, these almond-flavored cookies are covered in pine nuts that become toasty as they bake. With a crinkly exterior and soft and chewy center, these cookies are a favorite.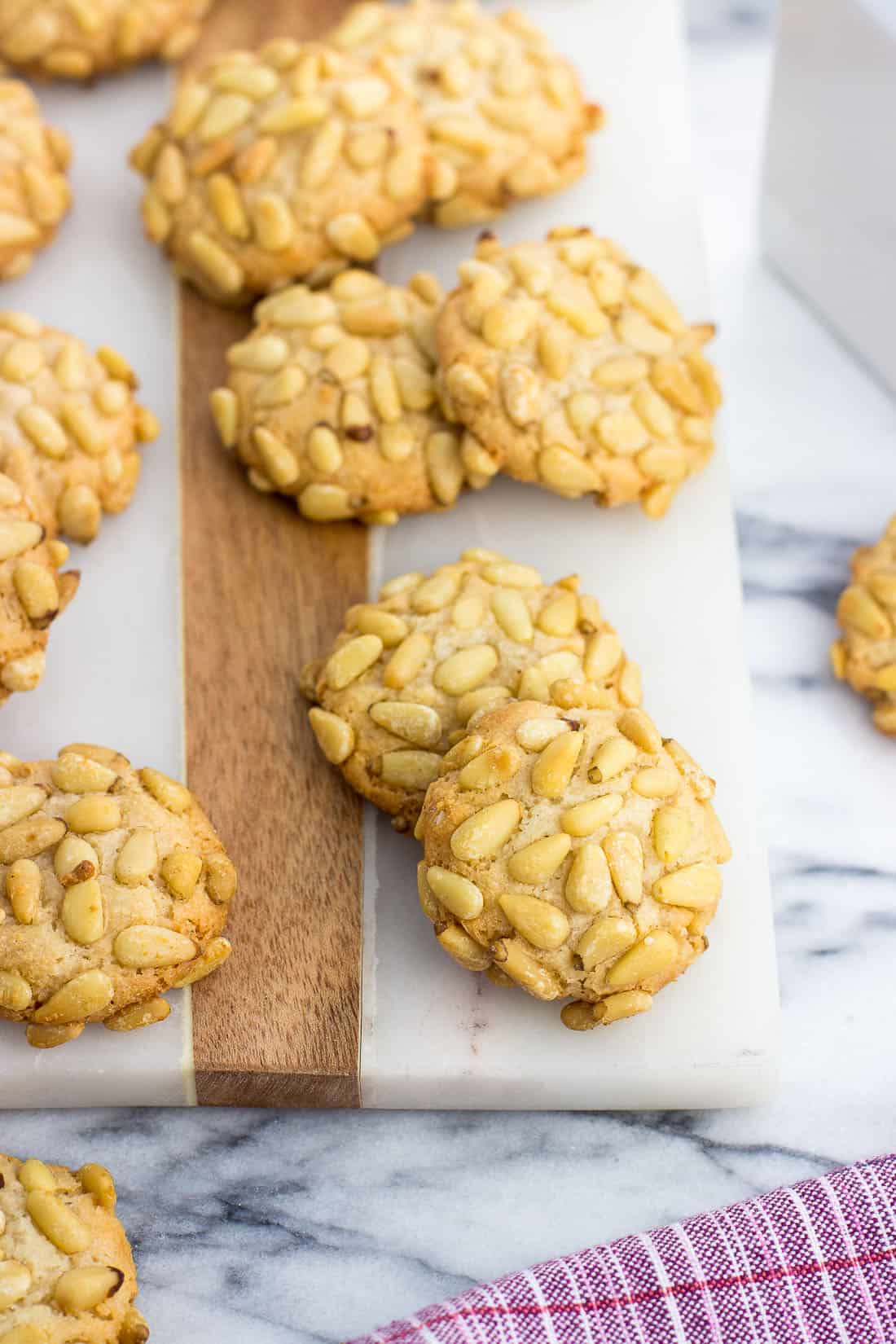 One of the most ever-present foods of my childhood was a great big assortment of cookies from the Italian bakery. Measured in pounds, these mixes included jam sandwich cookies dipped in chocolate, sprinkle cookies, butter cookies with candied cherries in the middle, florentines, my favorite rainbow cookies, and many more. They graced just about every event and get-together when I was growing up.
Looking back now I took them for granted because I certainly can't say that I've seen these beauties around here in middle Tennessee. One cookie featured in the assortment I took doubly for granted was the pignoli cookie.