Learn how to toast coconut in the oven or on the stovetop with these easy methods. Toasted coconut elevates any coconut dessert with only a few minutes of work!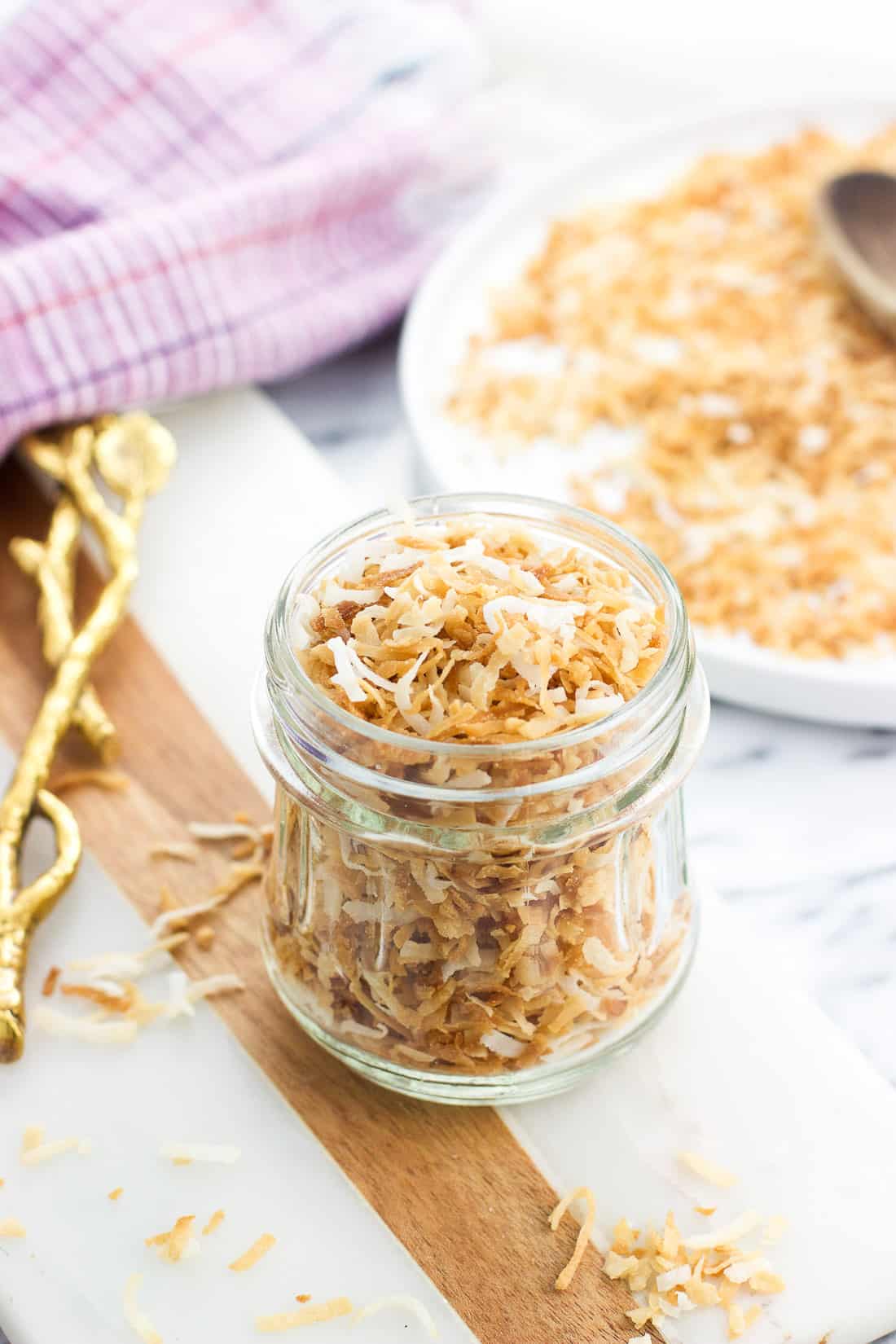 It's the end of a crazy weather week here in middle Tennessee. Yesterday it was legitimately 78°F outside, and today it's below freezing. To preface that two nights ago I sat in my bathtub for a little bit while the tornado sirens went off. This northern girl cannot hang with tornado warnings. Yikes.
So! Let's keep things simple today and talk about how to toast coconut.