Pesto broccoli rice is a healthy side dish that features the bold flavors of fresh basil, garlic, and Parmesan to make the perfect pairing to chicken, fish, and more. Its light and fluffy texture makes it comparable to traditional rice, but in a lower calorie and low carb version.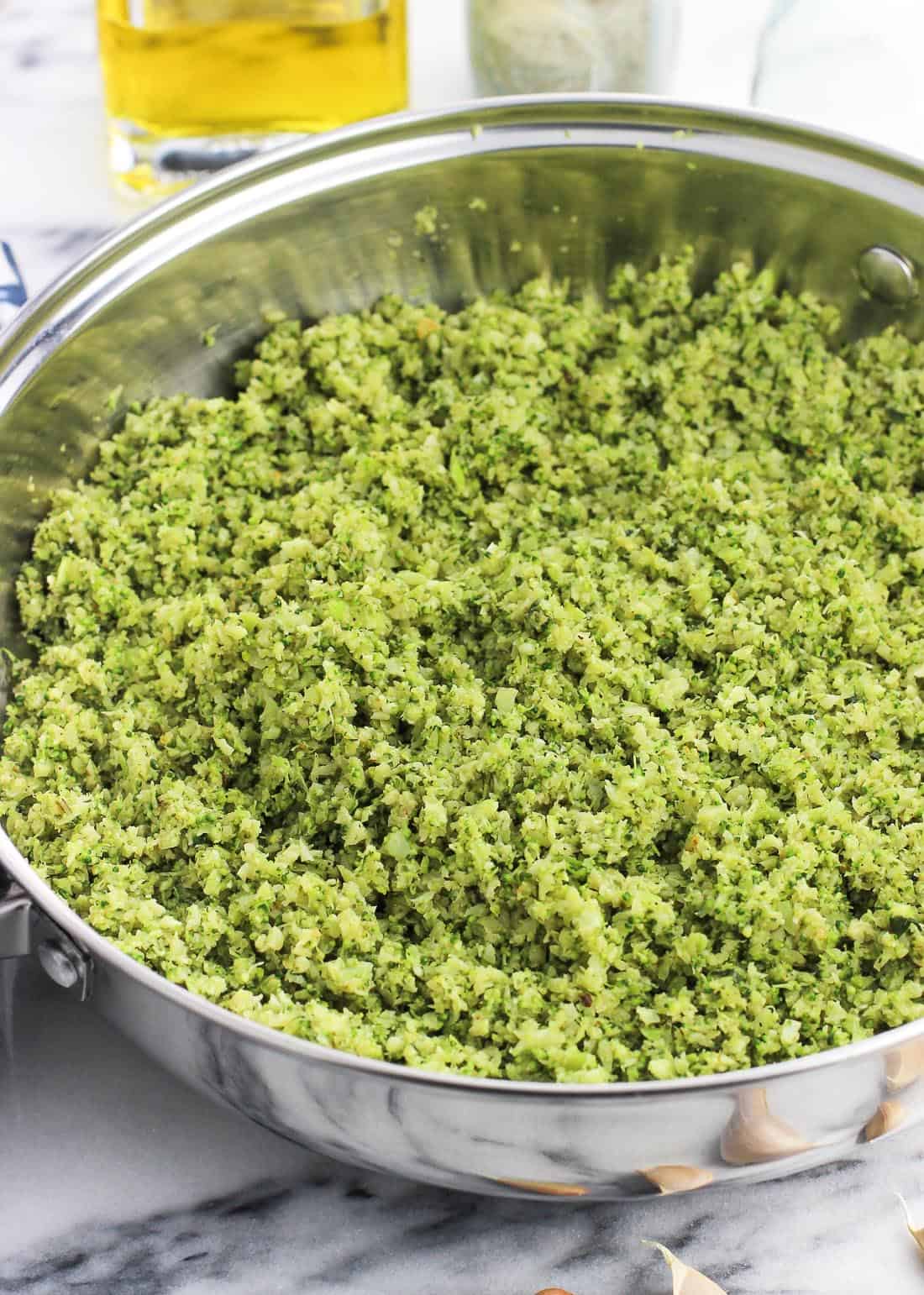 Broccoli. Not much to say about broccoli, is there? It's a healthy cruciferous vegetable that has a rep for not being that exciting. Except for that one night, when my college housemate microwave steamed a ton of broccoli approximately ten minutes before a bunch of people were coming over.
Picture us all running around the house opening windows and lighting scented candles to try and minimize that…unpleasant scent. Eeesh.