Chicken Parmesan Gnocchi Skillet is a total comfort food meal made all in one skillet. Less dishes to clean with saucy gnocchi, juicy chicken, and Parmesan and mozzarella cheeses. Top with fresh basil for serving and this gnocchi dinner will be a favorite!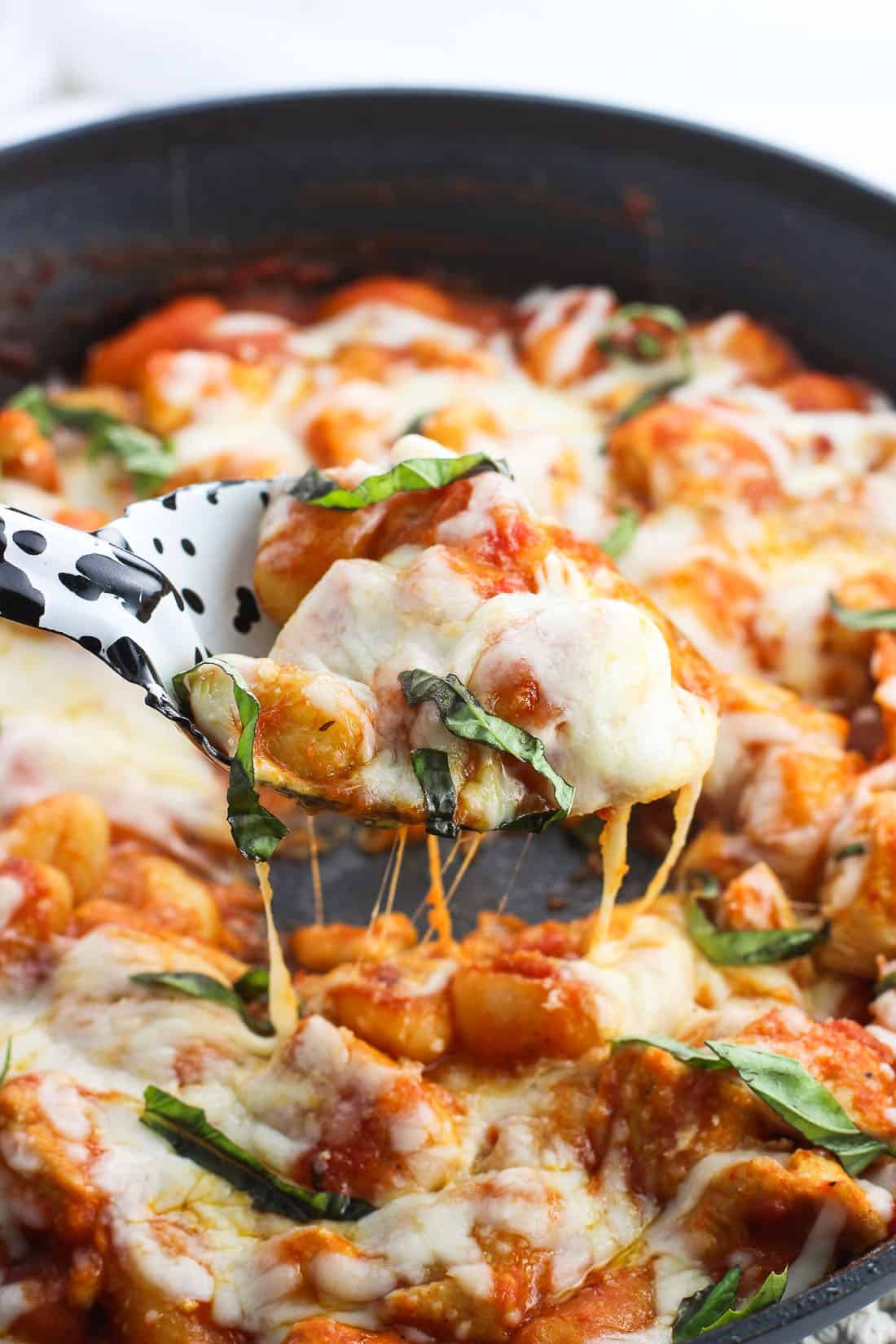 I try not to fall into ruts with the types of recipes I share here on the blog, but some things are just too good not to replicate.
One example would be chia bars. Date-based and naturally sweetened, I've got four (or five?!) different varieties I cycle through for healthy afternoon or anytime snacking. My latest favorite are these pineapple banana chia bars. They're inspired by the flavors of hummingbird cake and are soooo good.
The second is turning out to be gnocchi dishes. I mean, can you blame me? Pillowy soft potato gnocchi are quick-cooking and play well with a whole host of different flavors – not just Italian.