This is the BEST homemade taco seasoning. Made with kitchen staples, the spice level is customizable. It's MSG-free, gluten-free, preservative-free, and easy to store.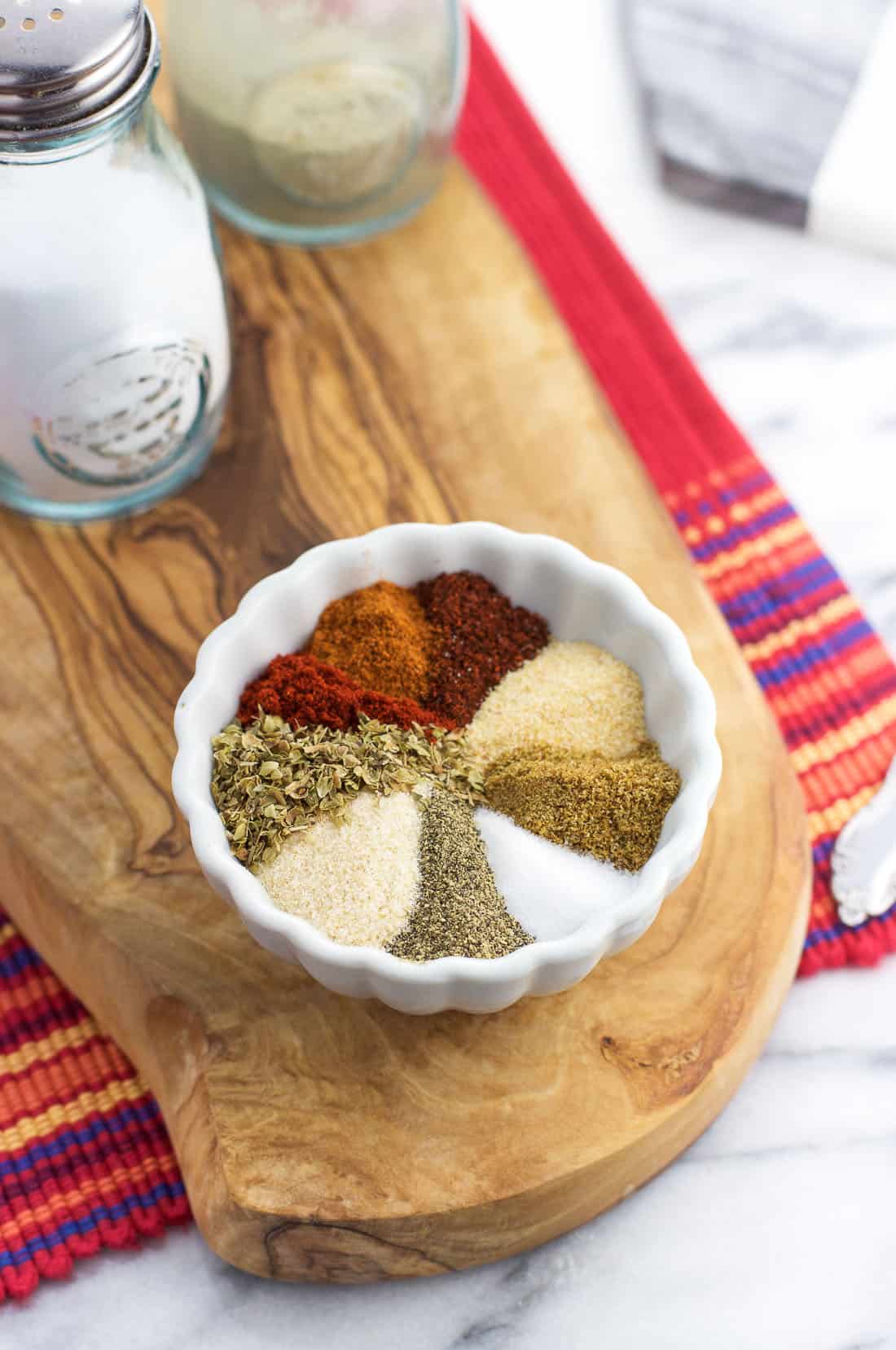 In the midst of obsessing over a flavor (like the chipotle peppers in adobo in spicy chipotle hummus) or figuring out how to make our favorite dishes in the Instant Pot, I sometimes forget to get 'back to basics' with the recipes I share on this site.
You know, like the ones you make all the time that don't seem all that special. Even though they're solid and super delicious! Or smaller parts of a recipe, such the steps to make caramelized onions. Technically they're standalone recipes by themselves.