Instant Pot pulled pork is so easy to make and much quicker than traditional versions. The pork features a coffee rub along with a blend of smoky spices, and cooks in a savory BBQ sauce. Use this pork in sandwiches, on salads or tacos, and more.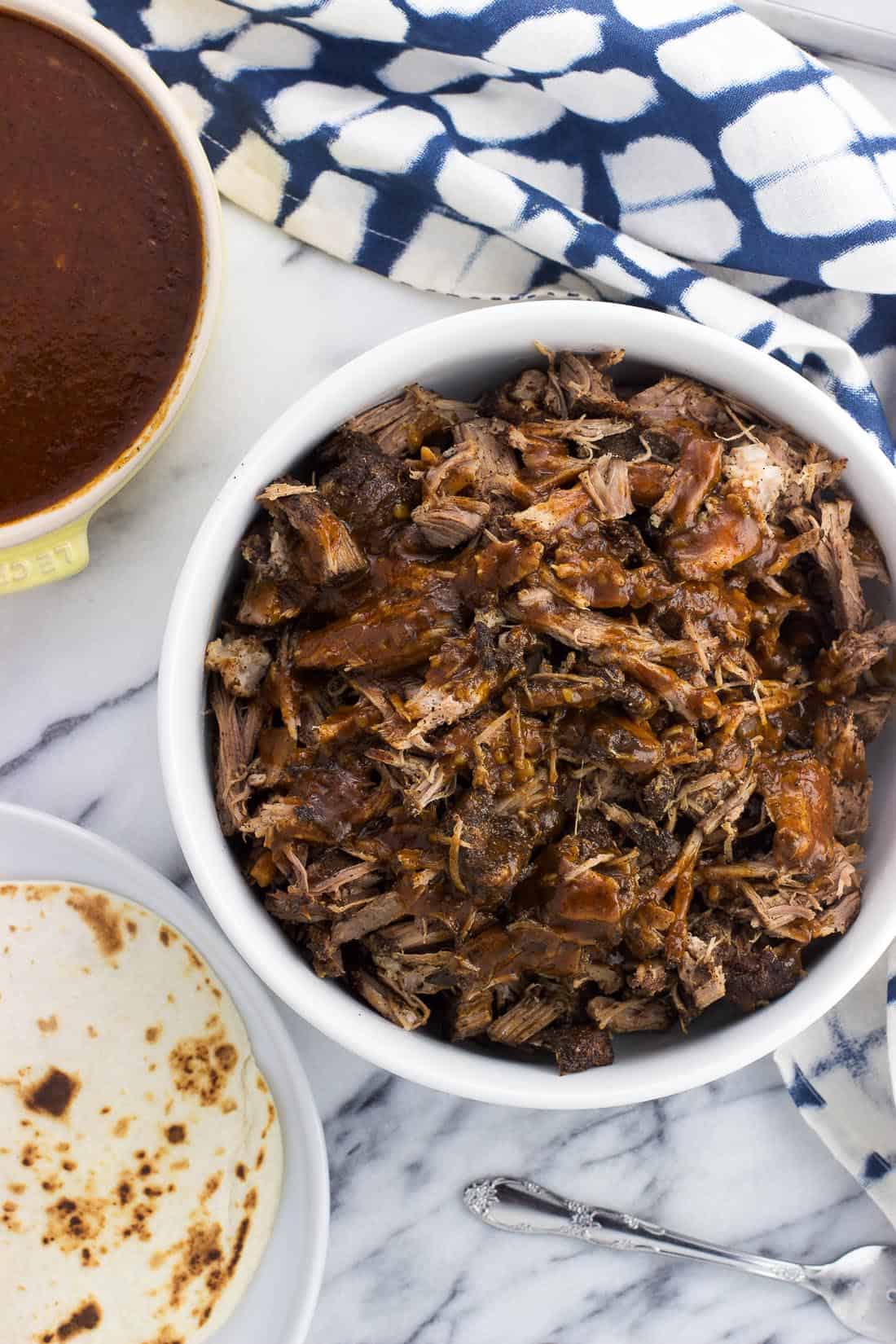 One cooking area in which I struggle is correctly assuming how long something will take to thaw when going from the freezer to the fridge. Despite my freezer/fridge temperatures being normal, I'm always convinced stuff will defrost way quicker than it actually does.
You'd think by now I'd have gotten it together, but no. Please tell me I'm not alone there!