This is a sponsored conversation written by me on behalf of Cool Foods available at Publix. The opinions and text are mine.
This creamy Fish Pot Pie features warm spices and comes together in a skillet with a biscuit topping for a meal fit for weeknights or weekends alike. The whole family will love this easy pot pie recipe!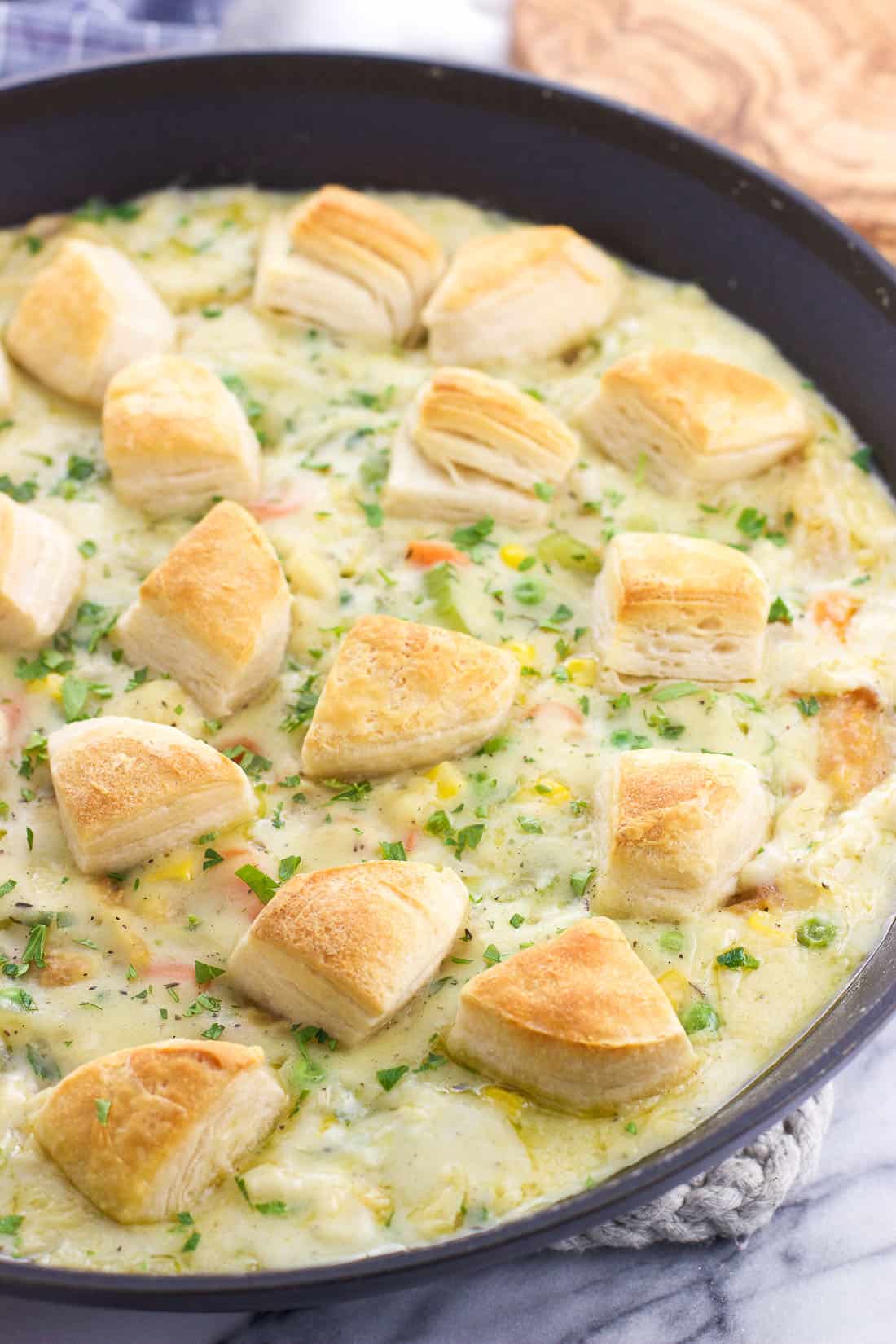 Would you believe that even those of us who think about food 24/7/365 (hi, hello!) still fall into the "I have a kitchen full of food but no idea what to make for dinner" rut?
I'm there surprisingly often, actually. Besides scrolling through the main dish archives for inspiration, I've started having a little fun with dinner indecisiveness. Now I'll open up the freezer and pretend like I'm a contestant on a cooking challenge show, tasked with making dinner with sixty minutes on the clock.
Because, I mean, that's a very 'real life' challenge even if there isn't a film crew around, isn't it?