Instant Pot buffalo chicken is an easy and healthy dinner that can be served so many different ways. Just add everything to the Instant Pot and cook! This makes a great meal prep recipe.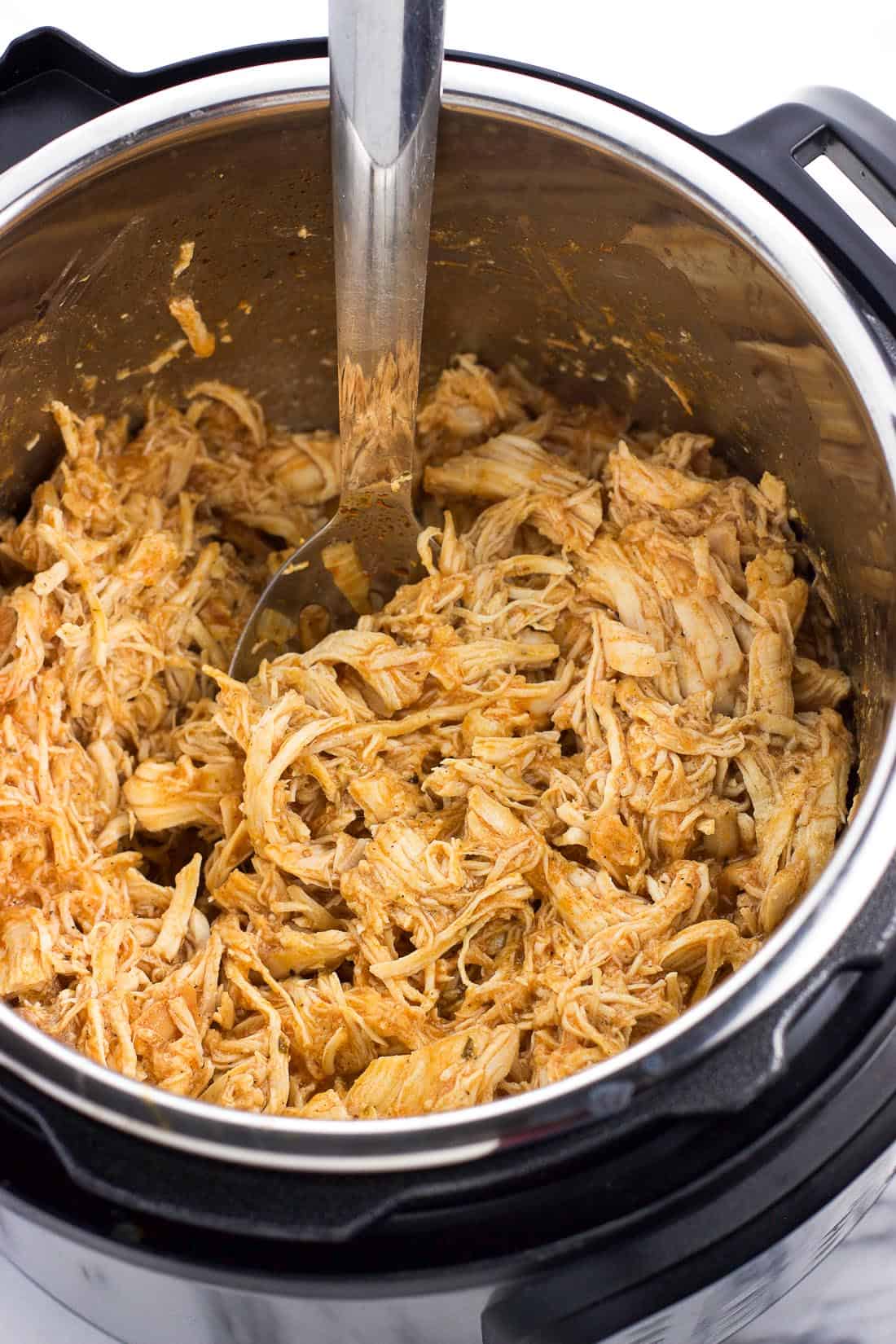 You'd be hard-pressed to maneuver around this blog for more than a few clicks without running into a buffalo chicken recipe. Buffalo chicken is a holy grail of sorts around here with its perfect mix of being filling, just spicy enough, and usually healthy.
I say 'usually' because there are a few recipes (1, 2) circling around here that show it goes miiiighty fine with melted cheese.
But the chicken itself? Healthy. It's a 'choose your own adventure' kind of thing.