Creamy chicken and rice soup is a hearty soup recipe that uses brown rice and fresh spinach for a boost of nutrition. This healthier soup recipe (no cream!) has a wonderful spice to it and is so easy to make.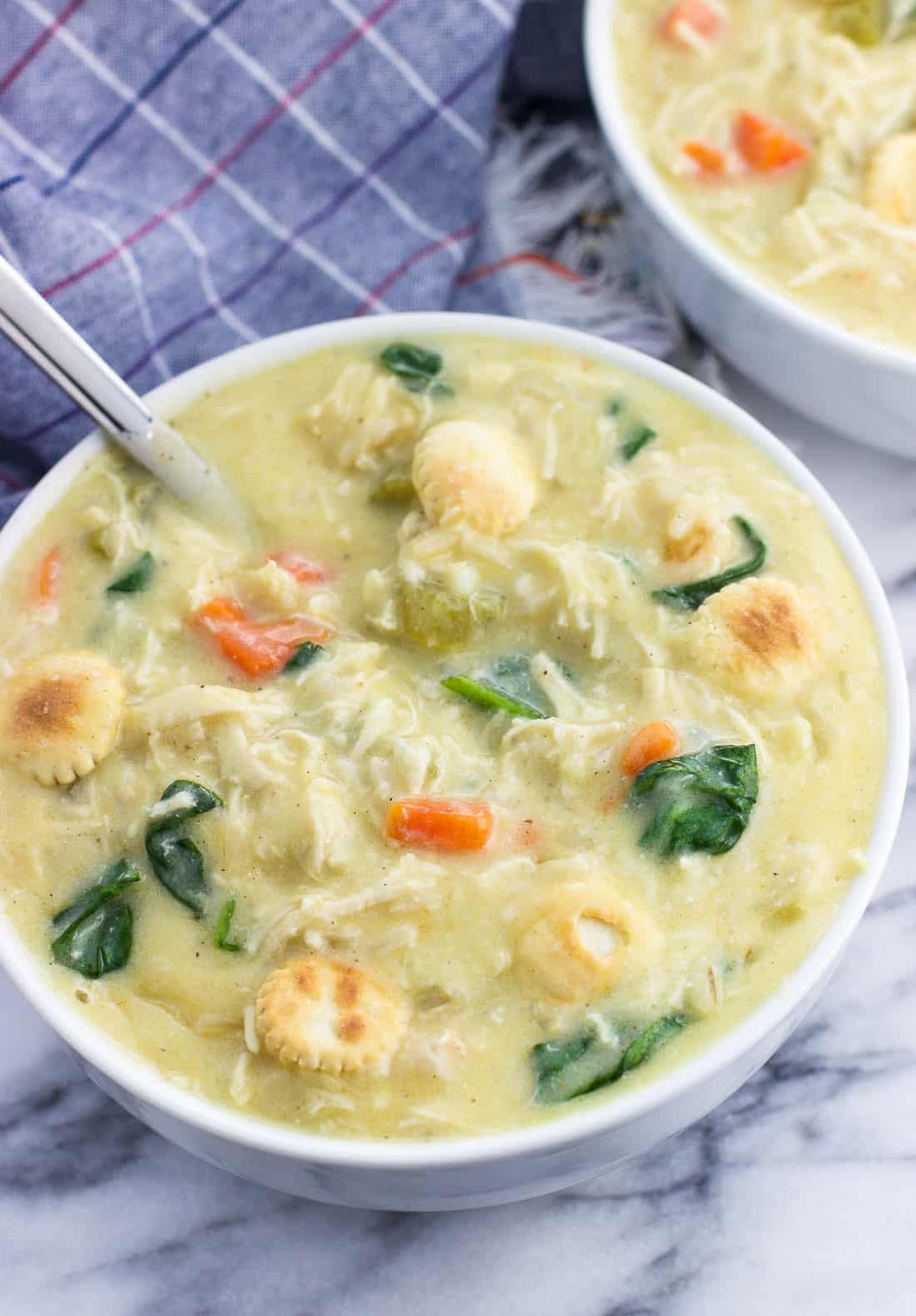 By my count this is the eleventh soup recipe on MSL (see them all in the soup tag). And while this winter certainly hasn't been that cold here in the south, I think just about all of these have made it onto my dinner menu over the past few months.
Healthy potato leek soup with orzo is a great Meatless Monday/anytime vegetarian option, while easy chicken tortilla soup with rice is a favorite for using up shredded rotisserie chicken meat.