Oven baked buffalo chicken thighs have quick and simple prep (just a few minutes!) and make a great weeknight dinner option. The skin is seasoned and crisps up wonderfully in the oven without breading or frying. They're so good drizzled with an easy, sweet heat buffalo sauce.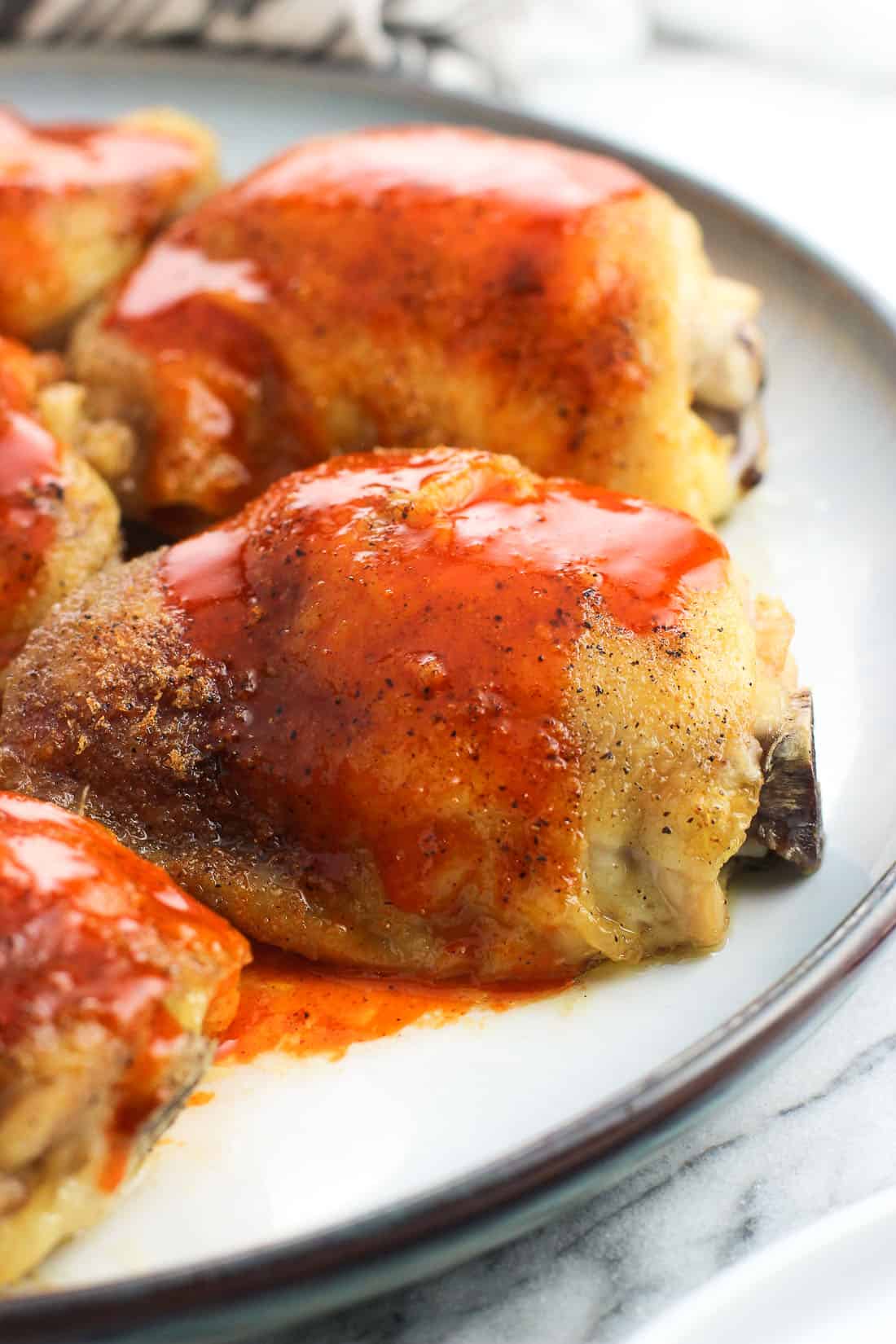 Another day, another buffalo chicken recipe. While that's not necessarily the case (lots of other chicken recipes on here), it certainly feels that way sometimes. I'll get on kicks where all I want for lunch is a big salad with shredded chicken, buffalo sauce, tomatoes, sliced almonds, and a bit of ranch dressing. Multiple (many) days in a row.
In fact, the evening I made these baked buffalo chicken thighs for dinner (and for these pictures), I had a eaten my fave buffalo chicken salad for lunch.
What can I say? I really like buffalo chicken. 😂