Easy chicken tortilla soup with rice is filled with bold southwestern flavors and on the table in forty minutes. Top this healthy soup recipe with tortilla strips, cheese, and a sprinkling of lime juice for a delicious main dish recipe.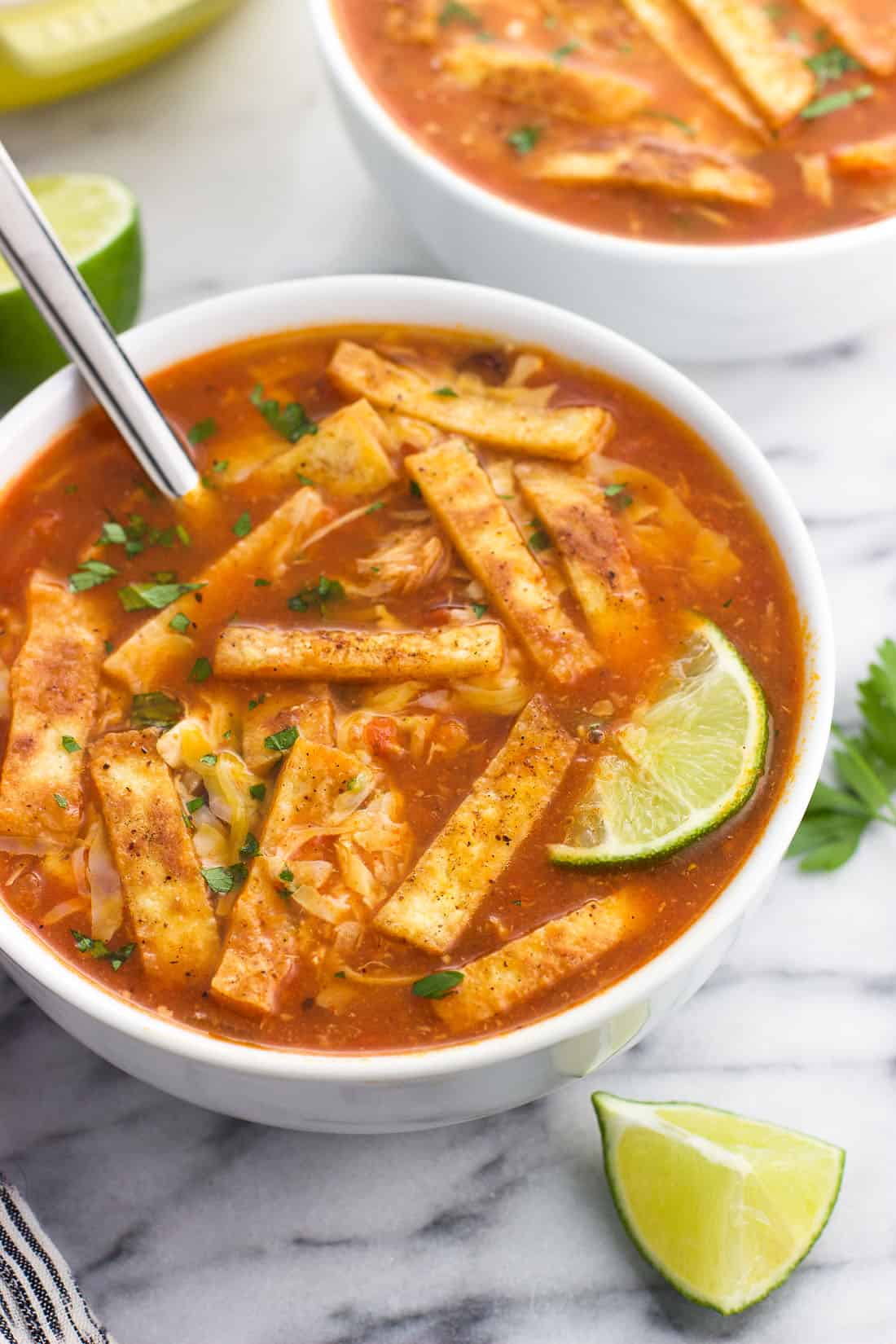 I may be trying to will soup weather into existence right now, but this easy chicken tortilla soup with rice is worth it. Most recently last month we talked about how soup isn't exactly the first thing you'd think to make when it's hot outside, though there are those among us (like me!) who ignore the thermometer and barrel ahead with soup on our menus.
Soup is usually healthy (or healthier), not crazy involved to make, and yields a fair amount of leftover portions for lunches and/or stocking the freezer. Hard to beat those qualities, even if you have to put a fan on or drop the A/C down a degree to eat it.