Stabilized whipped cream is so easy to make at home and makes a big difference in pies, trifles, and many more desserts. A quick extra step helps ensure leftover portions of recipes with whipped cream stay fluffy for days.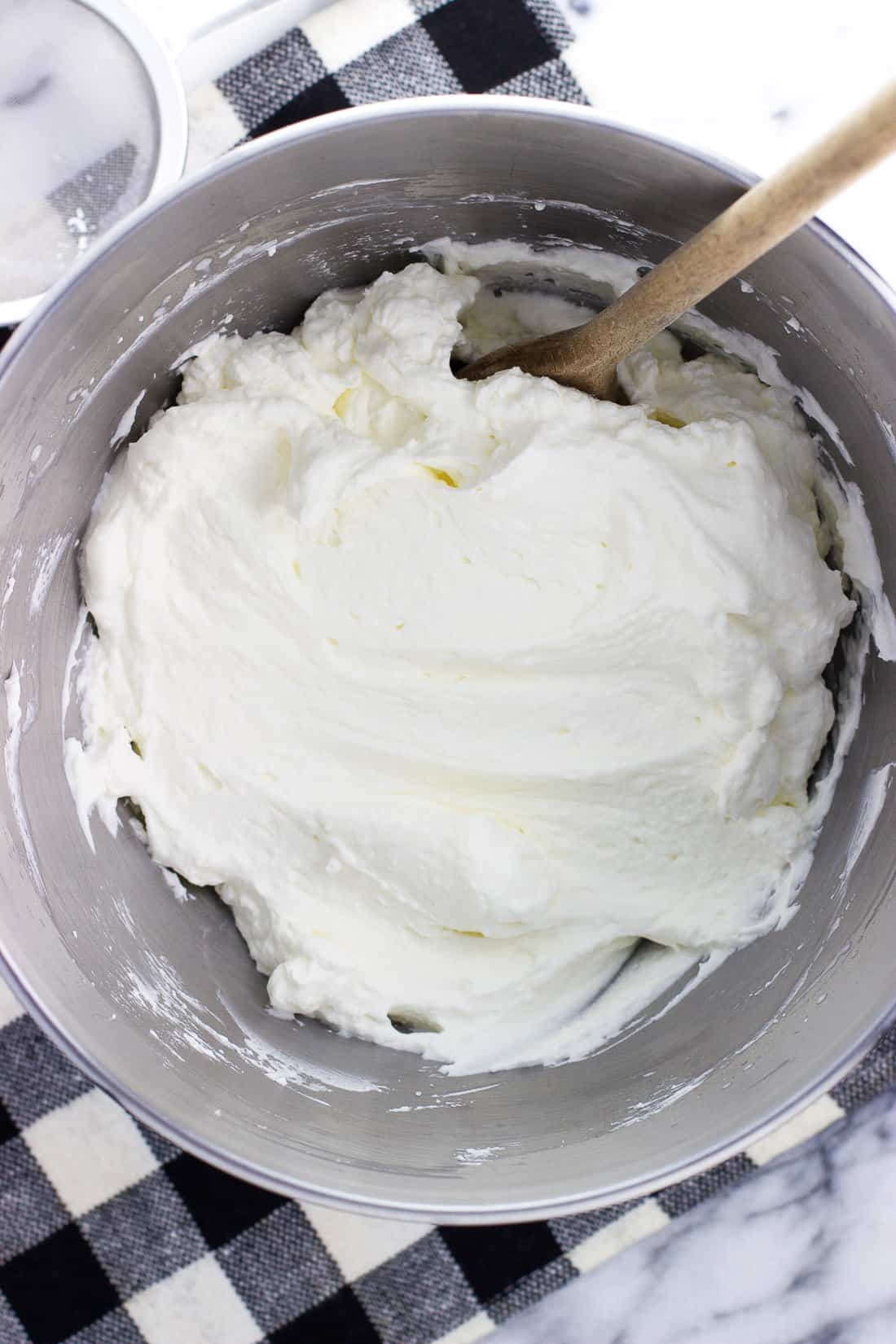 So stabilized whipped cream barely counts as a recipe, but it's a real game-changer as far as homemade whipped cream goes. Deserving of its own blog post, in my opinion!
Homemade whipped cream is a special treat on sweets like pie and in trifles, but tends to lose its 'fluff' the longer it's been since it was made. Because desserts like trifles can be large-yield recipes, who wants leftover servings to be bogged down by weepy, deflated whipped cream?
Definitely not me. All that time and effort layering ingredients in a pretty way should be enjoyed and appreciated to its fullest. And no one's wasting dessert on my watch. 🙂