Loaded with southwestern flavor, this healthy turkey taco salad with quinoa makes such a hearty and filling main meal! Mix and match your favorite toppings for this easy taco salad recipe, including homemade baked tortilla strips, Greek yogurt cilantro lime dressing, and more.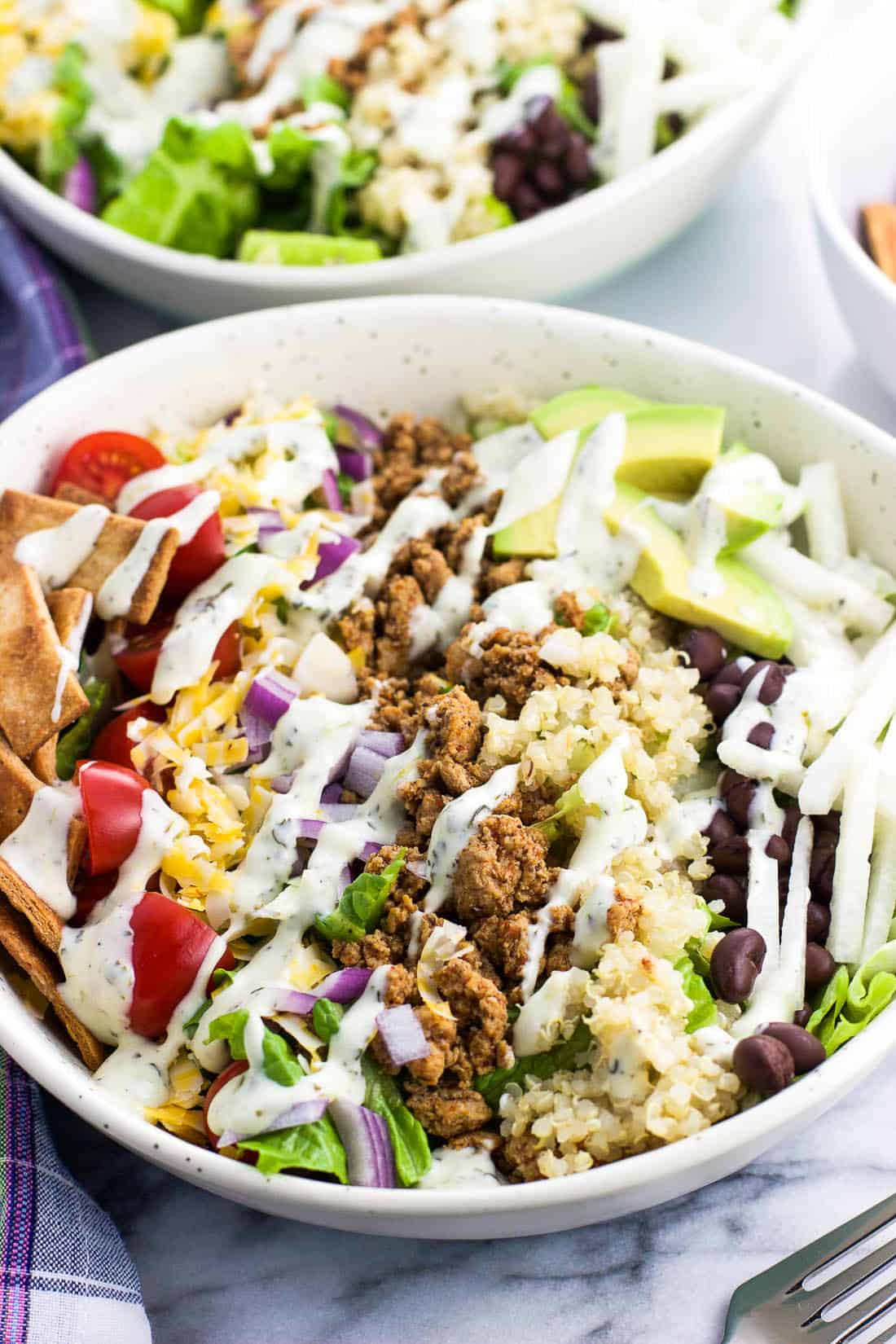 Since I just shared another meatball recipe (honey BBQ chicken meatballs!) it's only fitting that I up my taco recipe count, too.
After all, meatballs and taco meat in some form are my #1 and #2 recipes when I'm not sure what to make for dinner. They're both quick, straight-forward, and don't require much thought to get onto the table. And who wants to do any more thinking than you have to after a long day?