Learn how to make leftover risotto cakes using this easy recipe. These risotto cakes are stuffed with cheese and pan-fried for a quick appetizer or side dish using repurposed leftovers.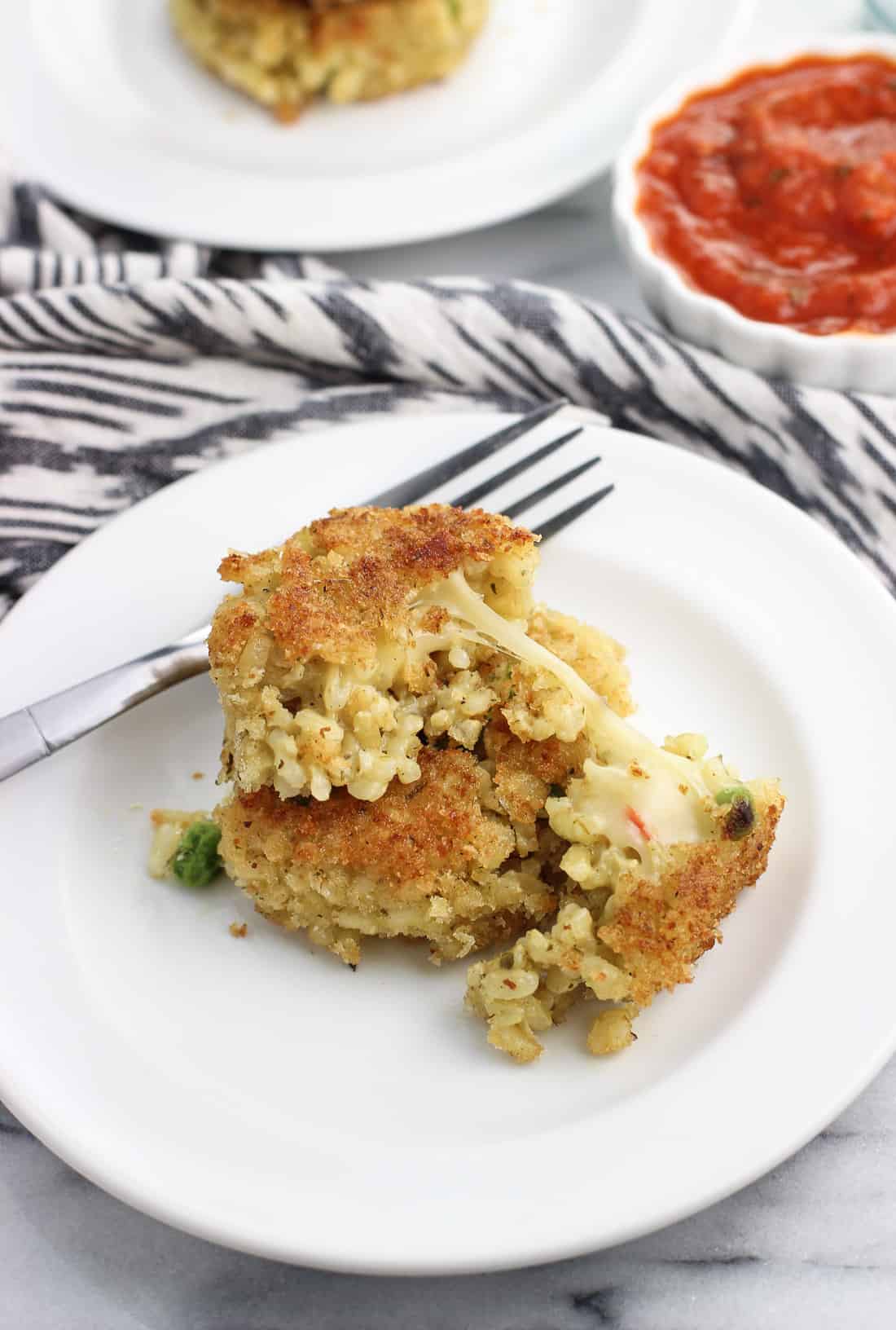 Risotto. Is there a more decadent-tasting, creamy rice side dish? I'm not sure there is. It took awhile for me to consider it something that can be made at home for times other than special occasions because, I mean, don't you have to stir your arm off or else it fails miserably?
As it turns out the answer to that question is no. Every time I make smoked salmon risotto with feta (sometimes I leave out the smoked salmon) I'm reminded by how it doesn't require a crazy amount of effort. As long as you keep it moving so that the risotto on the bottom of the pot doesn't stay there for too long and stick, you're golden.