Easily customize the flavor of these jam bars by picking your favorite jam, jelly, or fruit spread! These bars feature a cinnamon-spiced crumb topping and are perfect for using up small amounts of jam taking up space in the fridge.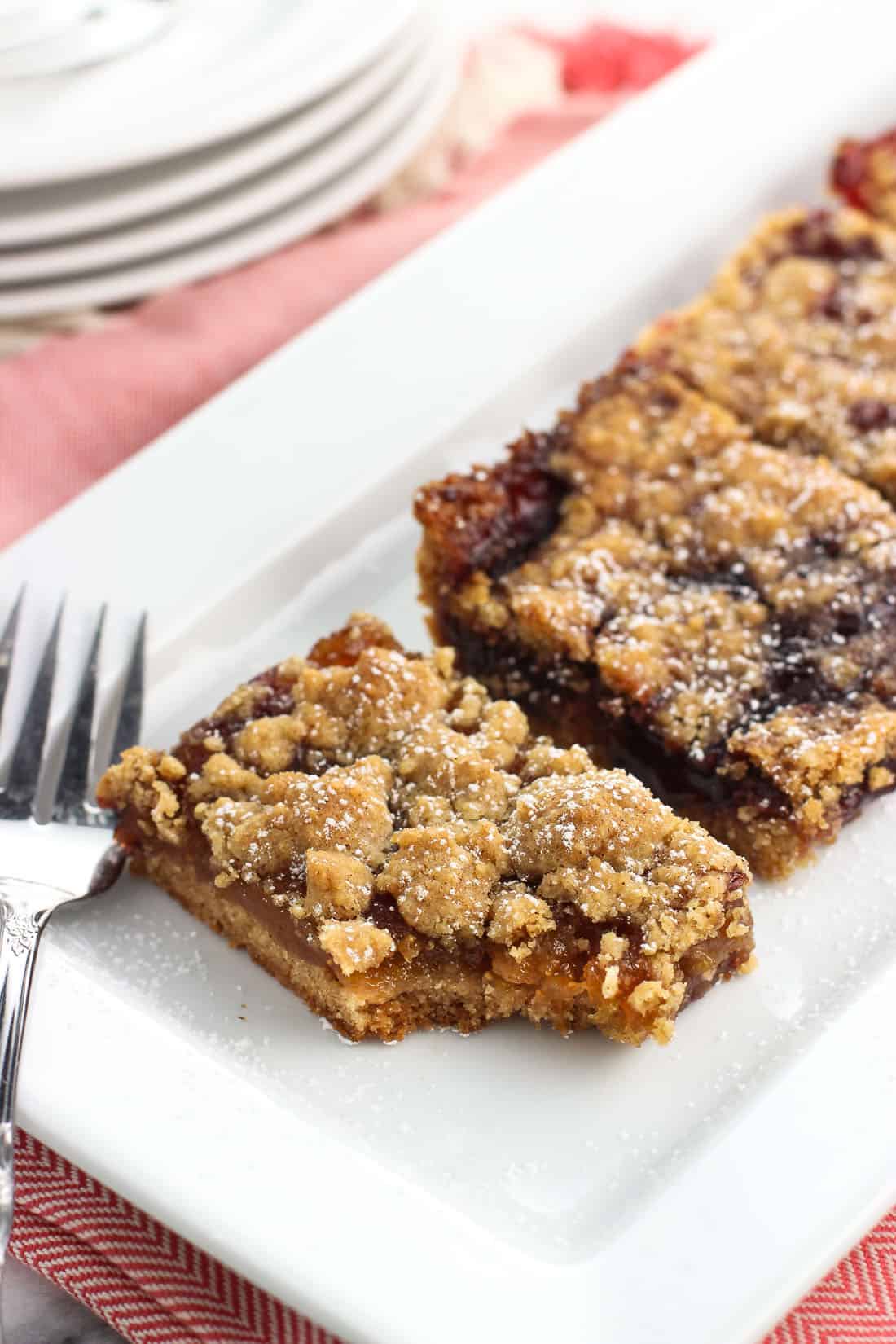 Recently it's been my mission to organize the fridge/freezer. It's hard to tell what's what when the billion condiment jars all look the same and half the packages in the freezer are unmarked and foil-wrapped. To be honest I also need to hold myself accountable because I'm the queen of stashing leftovers in the freezer and promptly forgetting about them. Such is life.
But! I've been (mostly) enjoying the mystery finds and repurposing them into our meals and snacks. Kind of like grocery shopping in my own house, with the only bummer having to factor in time for whatever it is to thaw. That all works for the freezer, but there's only so much jam on toast a girl can eat before she's burnt out.