Buffalo ranch popcorn is made right on the stovetop in no time, making this a quick and healthy snack recipe! It's popped in coconut oil and easily flavored with ranch seasoning for zippy flavored popcorn that isn't greasy at all.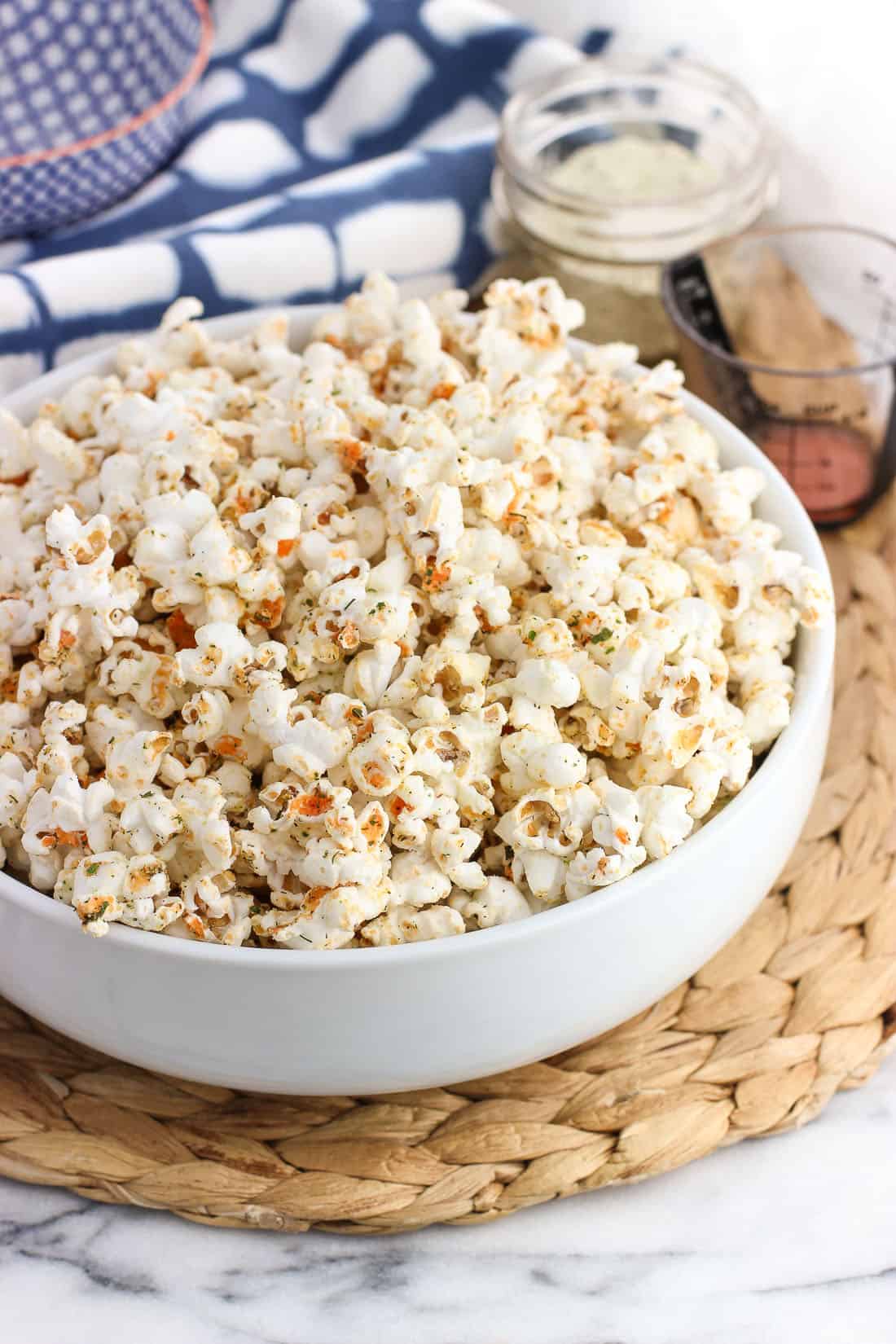 Remember that homemade ranch seasoning I shared last week? It didn't take long before it turned into one of my favorite popcorn toppings.
To be honest popcorn and I go through phases. There are times when I'll make a batch a day (we're both big fans), but then after awhile I'll somehow forget about it and go weeks without thinking about popcorn at all.
Probably because I got distracted by no-bake chia bars or whole wheat cinnamon sugar pita chips or another tasty + healthy snack, but still. The number of times when rummaging through the pantry that I happen upon a half-used bag of popcorn kernels and go "oh yeah, popcorn!" is a little silly.