Hi there! I'm Alyssa, a twenty-something who has a penchant for baking, boots, and pretty little things. Especially if they sparkle, shine, and/or glitter. I'm an accountant and crunch numbers all day long, so here's where I get to let my "right brain" run free.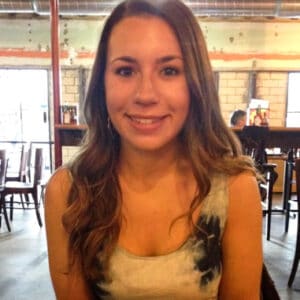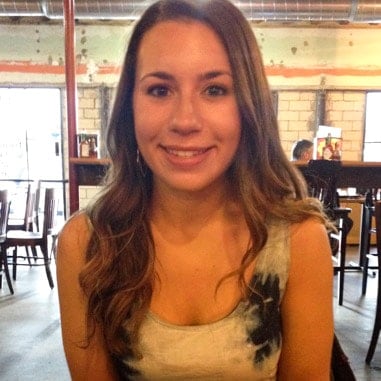 Picture taken in Stiles Switch BBQ in Austin, TX on our road trip from CA to TN. I'm smiling because just out of screen, there's a SERIOUS plate of BBQ just waiting to be devoured. ♥♥♥
I grew up in New Jersey, lived in San Diego for a few years post-college,and since summer 2014 live in Nashville with my boyfriend Brian. From east to west to south, I've loved getting to know different areas in the U.S. – primarily the food! You can read about our 2,600+ mile road trip from San Diego to Nashville here.
So what's with the name?
The short answer: My favorite color is sequined. I'm powerless against anything and everything adorned with those shiny little suckers.
The long(er) answer: Beyond the glitz, I like to think of  a "sequined" life as one full of little shiny, bright moments. Oftentimes for me, these moments come in the form of cooking or baking something with love and seeing the happy smiles of those who enjoy in the treats. Small things, like savoring the first sip of coffee each morning and painting the nails on my right hand without making a colossal mess (I'm a righty) are on the list, too.
Plain and simple, sequins (and their partner in crime, glitter) bring me to my happy place. Maybe they do the same for you! 🙂
Looking for more? Life on Wednesdays is where I chat about, well…whatever happens to be on my mind. Usually it's food-related, with a sprinkle of lifestyle topics.
…psssst! Are you on Pinterest? Let's be friends!
Follow Alyssa | My Sequined Life's board Recipes | My Sequined Life on Pinterest.