Hi! I'm Alyssa and welcome to my food blog.
Since October 2013, My Sequined Life has been my excuse for cooking and baking my heart out. Here you can find a variety of food and drink recipes, running the gamut from better-for-you main dishes to holiday fare, and from lighter bites to serious desserts. With the occasional cocktail recipe thrown in for good measure, too.
A little about me
As a CPA who traded in her public accounting job for one in corporate accounting, I suddenly found myself with a lot (!) of free time on nights and weekends. I had enjoyed reading blogs for years but never considered starting my own - until then.

Since being in the kitchen is my form of relaxation, I soon landed on sharing food-related rambles and uploading poorly- and fluorescent-lit recipe photos to the internet as my new hobby.

Now six-plus years later, I like to think that I ramble less and take better photos, but with the same dedication to and interest in sharing what I make with the world.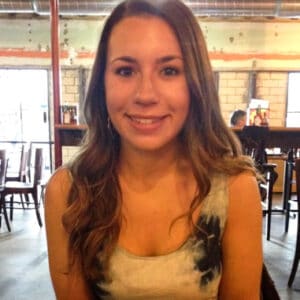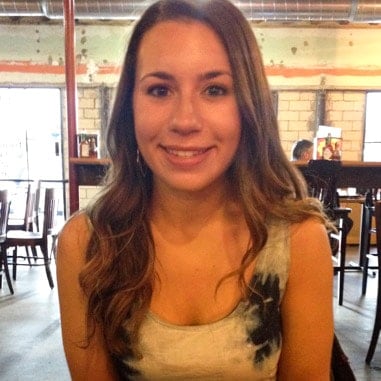 My food philosophy
In real life I don't follow any particular diet or meal plan, which reflects in the recipes I share on My Sequined Life. I try to eat mostly healthy and enjoy whatever treats I'm feeling like in moderation. I don't do restriction, assign foods a "good" or "bad" label, label something "guilt-free" (...so that assumes you should feel guilt for eating some foods in the first place?), etc.
"Everything in moderation" my grandma would say, as she tucked into a Dunkin Donuts jelly stick the size of her head. And without fail comment that there wasn't enough jelly in the filling for her liking.
That said I have friends and family with allergies and food sensitivities so there will be some dairy-free, gluten-free, vegan call outs in the recipe archives on occasion. I really don't know what fits into keto or how many macros are in something or if there's a cross-contamination risk in certain ingredients, so if something is very important to your way of eating, please evaluate or calculate the information yourself. I'm sure my best estimate would not be satisfactory for your needs.
And just for fun, some things about me in no particular order:
I love sour beers, bingo, and Supermarket Sweep. Big time on the last one. I watch reruns on Youtube and daydream about my Big Sweep route. I have it all figured out.
I currently live in Tennessee with my husband and rescue pup, Layla. I do admit most of the time I feel like a fish out of water in the south, having spent most of my life in New Jersey. My "accent" (what accent??) certainly sticks out like a sore thumb!
I can name all the countries in the world (thank you, years of Sporcle-ing in college.)
My most hated-but-useful kitchen tool is a silicone pastry mat. It's the WORST to clean and manhandling it in the sink causes water to go everywhere. Our first one disappeared and my husband isn't exactly convinced that I didn't throw it out in a fit of rage. I don't know what happened to it but I wouldn't bet against that scenario, either!
What's with your blog name? It doesn't scream 'food'.
Ya, I know. Back in 2013 I had no plans for this blog to turn into a business or anything. It was strictly an after-work extracurricular activity. Sprinkled throughout recipes I made some random posts about what song I liked on the radio, a headband I knit, and other totally non-food topics.
Since I didn't really have a plan for what I was doing, I didn't want to box myself in with a foodie name. And lo and behold, no one wanted to read about a song I liked (big surprise there! lol) and I didn't like writing an online diary, either.
So the short answer: My favorite color is sequined. I dress pretty casually most of the time but damn if I don't daydream about having a wardrobe full of sequined pretty little things. And a social calendar to match!
The long(er) answer: Beyond the glitz, I like to think of a "sequined" life as one full of little shiny, bright moments. For me, these moments often come in the form of cooking or baking something with love and seeing the joy it brings people. In my family we love people with food. Bringing a meal to someone going through a rough time, sending cookies (or struffoli at Christmastime) to let a far-away friend you're thinking of them, preparing just the right menu for a family member's birthday dinner and dessert. I love sharing the happiness cooking and baking brings me with others.