Maple blueberry syrup is an incredibly simple, three-ingredient syrup recipe that revamps breakfast or brunch. Perfect for pancakes, waffles, and more.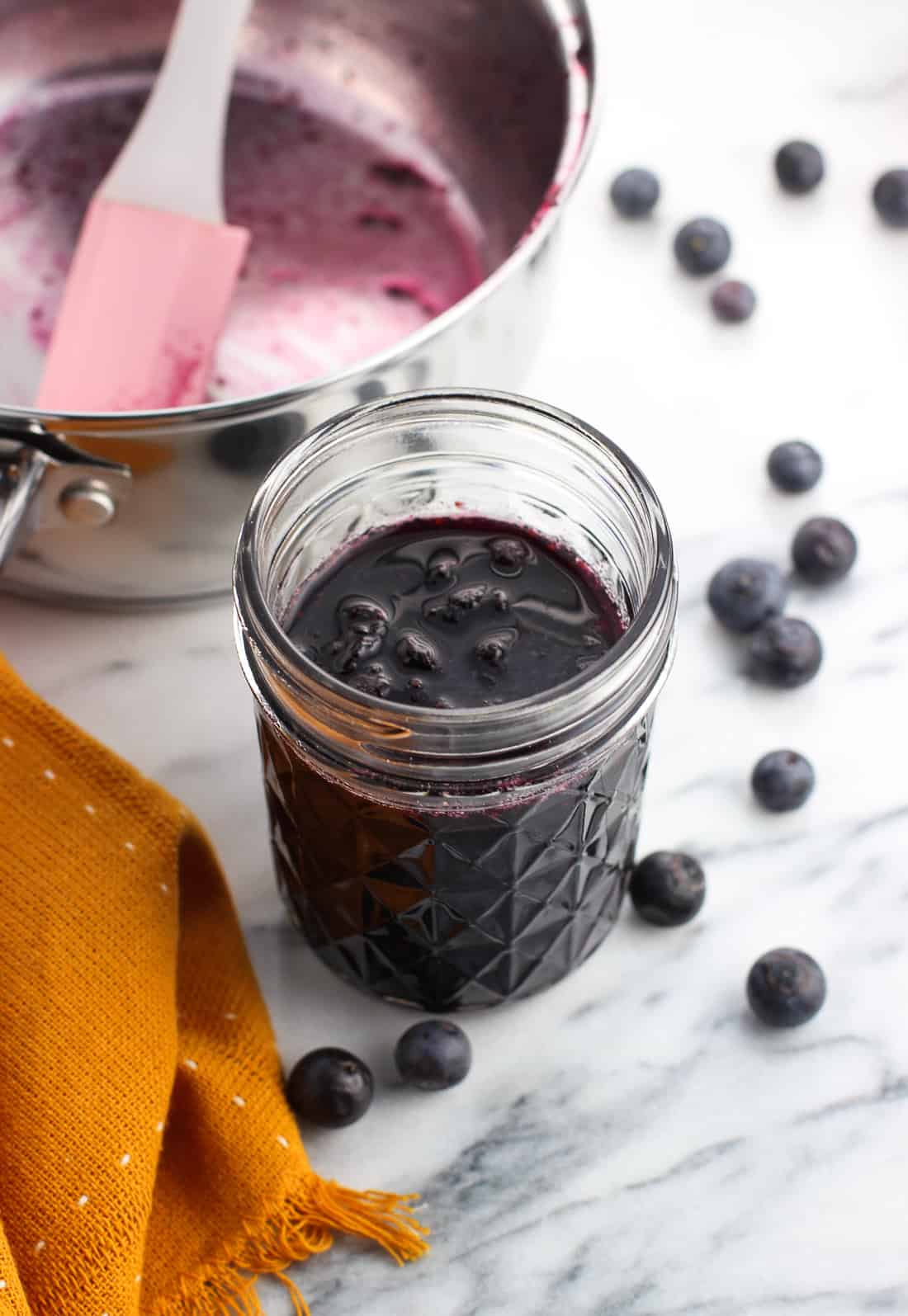 This maple blueberry syrup is the same syrup featured in this recipe for blueberry cornbread waffles. In my humble opinion, this maple blueberry syrup is so good, it warrants its own post. With all the goodness going on with those waffles, I wanted to make sure this guy got its time in the spotlight, because WOW. It's so so easy and takes breakfast/brunch up several notches in a snap.
You'll be hard-pressed to find me complaining about pure maple syrup on pancakes and waffles. I don't even top them with butter…just maple syrup, please. I've seen flavored maple syrups in stores before, but usually they're on the pricier side and I worry I'd get tired of the flavors before using up the bottle. That leads to fridge clutter, which is my arch nemesis in the kitchen. With this homemade maple blueberry syrup you can make just enough syrup to last for several breakfasts, and easy replenish your stash in under ten minutes.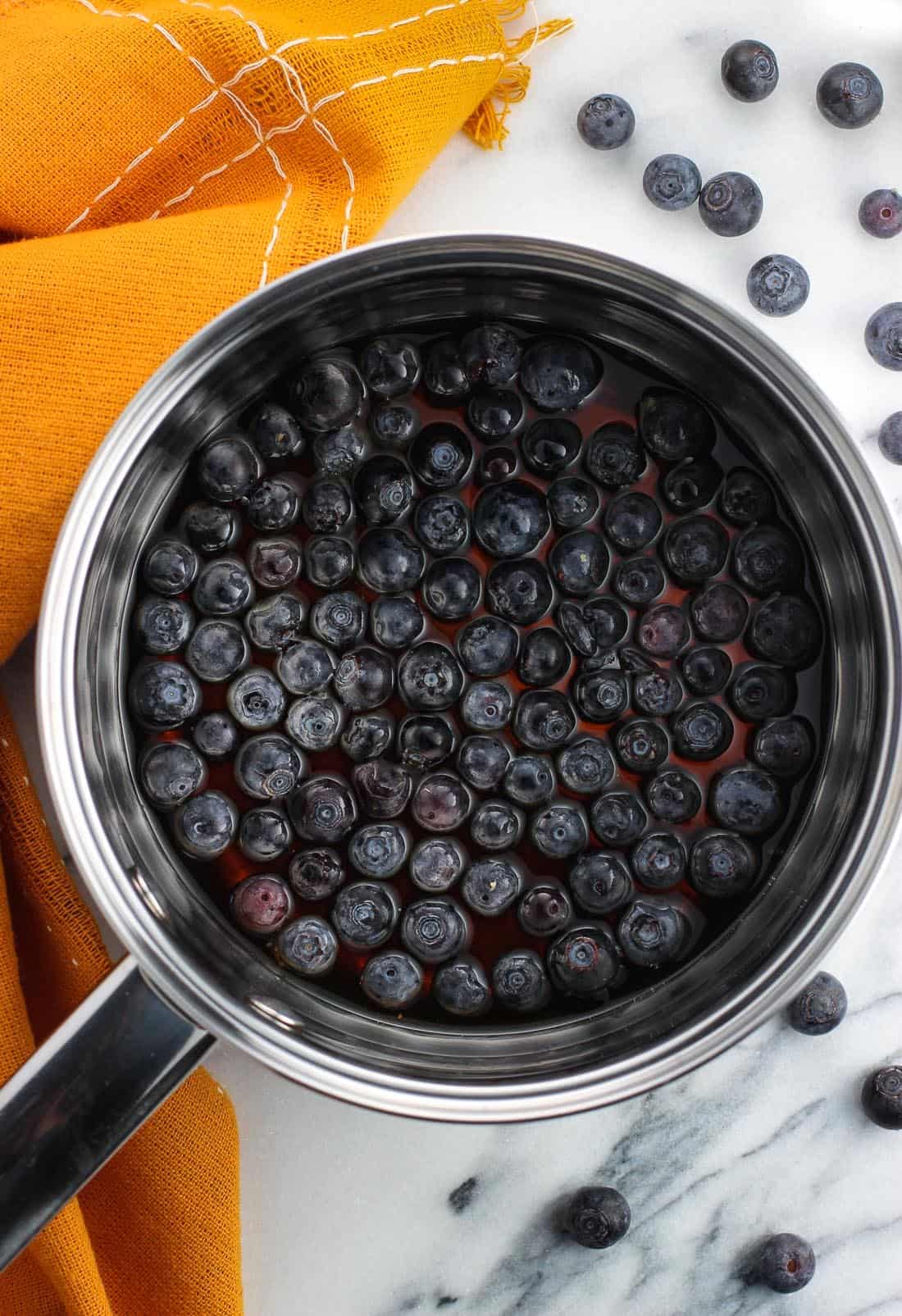 It bears repeating – this process is so easy! You'll start with adding pure maple syrup to a saucepan, along with a smidge of vanilla extract. Add in fresh blueberries and get everything bubbly for a few minutes. Mash the blueberries and you're set! The blueberry syrup will thicken as it cools, and can be stored in the refrigerator for breakfasts to come.
Recipe Notes:
This is a great recipe for using up blueberries that are a little bit past their prime.
As written, this maple blueberry syrup recipe yields about 3/4 cup of syrup, but it is easily doubled.
Maple Blueberry Syrup
Recipe type:
Dips and Sauces
Ingredients
1/3 cup maple syrup
1/4 tsp vanilla extract
3/4 cup blueberries
Instructions
Add all ingredients to a small saucepan set over medium heat. The syrup will begin to bubble as it heats. Let syrup bubble for a few minutes, stirring occasionally.
After 5-6 minutes, remove saucepan from heat and mash blueberries with a fork or the back of a wooden spoon. The syrup should be a deep purple color.
Notes
If you prefer a completely smooth syrup you can strain it after mashing the blueberries, but I didn't mind the little bits of blueberries in the finished product.
And here it is in action on those 
blueberry cornbread waffles
 I was talking about…