Now that we've downed more than our fair share of tryptophan, we're officially in the holiday season, friends! How was your Thanksgiving? Ours was understated to the max but full of relaxation...and tons of food. Because indulging in some of your favorite eats and drinks is a perk of reflecting on what you're thankful for on the fourth Thursday in November, right?
I have to admit, instead of turkey, Brian and I made a big batch of Sunday sauce (on a Thursday) after we snuggled in on the couch to watch the National Dog Show. While our mixed-breed-extraordinaire isn't yet an official part of the show, we're confident Tug would sweep the category with his enthusiasm for following directions, his expressive puppy dog eyes, and eternally wagging tail.
Never mind the fact that in the ring he'd probably behave something akin to Olive from Little Miss Sunshine in her big performance amid a room full of professional pageant queens.
But back to the food! Something I love even more than a fridge and freezer full of leftovers (uhhh currently.) is list-making. Even better if it's a list about the holidays. Or food. Or both! I've kept my Christmas day-dreaming on the down low for the past few weeks while turkey/stuffing/mashed potatoes has been dominating the airwaves, but it's go time, baby! Time to grab your notebook and your favorite pen, because let's talk turkey errr, Christmas cookies!
Sometimes it's tough to post a balanced mix of appetizers/main dishes/desserts/drinks here on the blog. I tend to have a rough plan of what I'd like to make, but I heed big time to my own cravings. A few weeks of sweet recipes in a row? That's happened. And I have a feeling that once the sweet treats craze that is the holiday season is over I'll be on the savory dish train for awhile. So with the blog being all over the place (and reflective of my own diet), I wanted to wrangle up my cookie recipes from the past few years that are fitting for holiday celebrations. Plus it just makes it even more convenient for me as I'm planning on making a bunch of these for cookie trays over the next month!
So, here are 10+ Christmas cookie recipes that mix up classic cookies with fresh takes on family favorites. With chocolate (♥), gingerbread, sugar, spice, and more - there's something for everyone!
Mini Gingerbread Chai Biscotti - these small biscotti are flavored with molasses and gingerbread spices with the addition of chai tea latte mix both in and on the cookies for a fun and festive touch.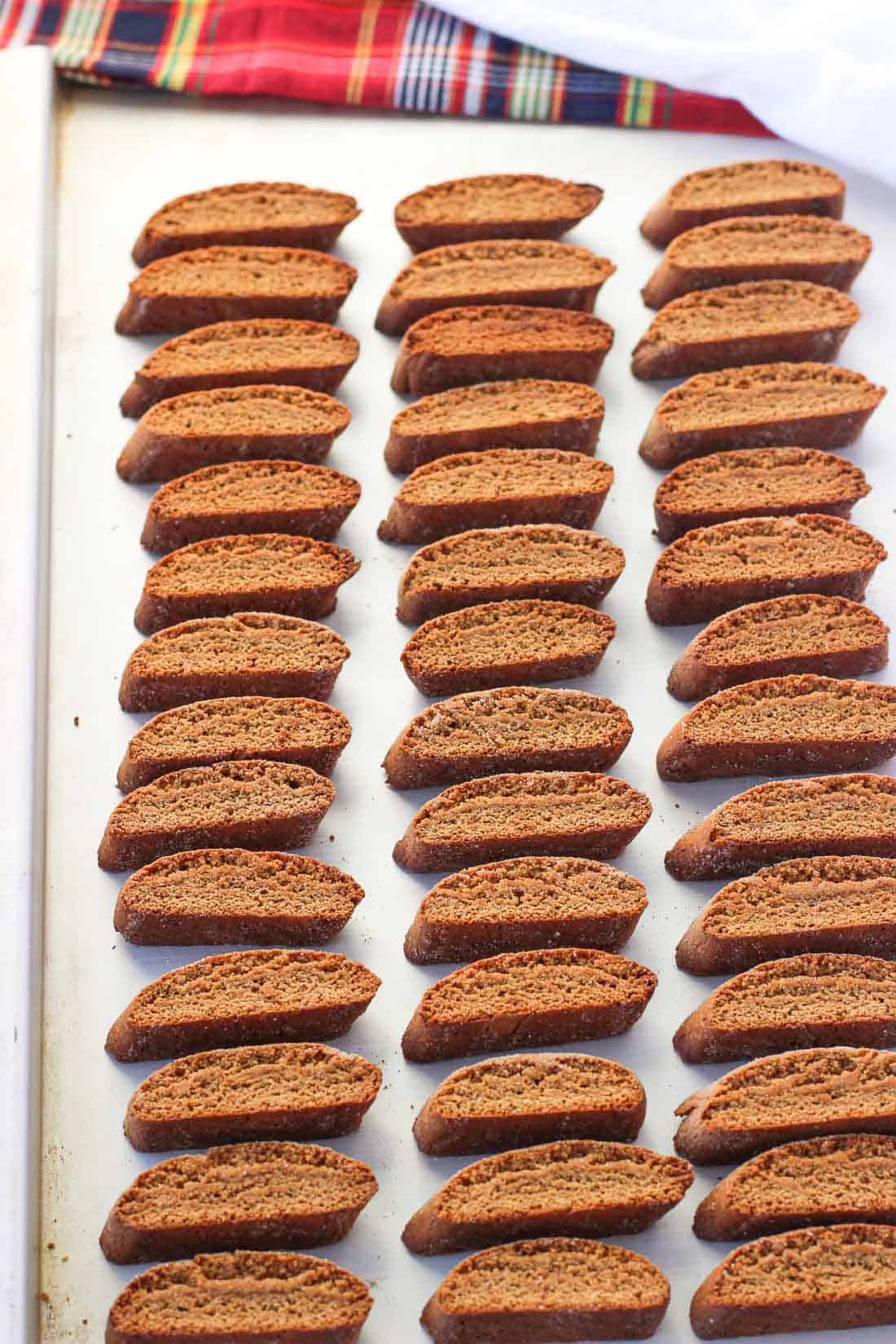 Healthier Almond Sugar Cookies - crisp sugar cookies that use just three tablespoons of butter for the whole batch! They're a lightened up treat that also has chopped almond pieces throughout to amp up the crunch factor.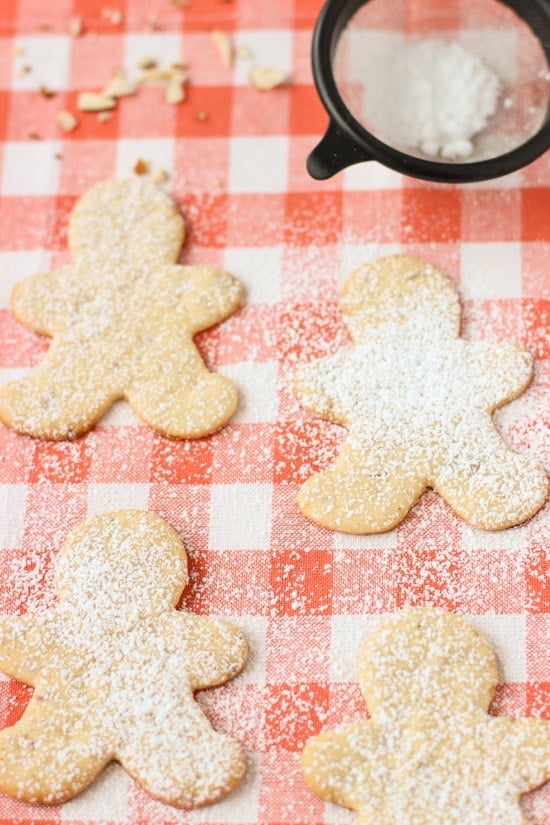 Orange Ginger Snickerdoodles - family favorite snickerdoodles with an orange and ginger twist!
Salted Caramel Florentines - easy, lacy almond-based cookies with a chocolate drizzle. Salted caramel flavored almonds are used for a quick flavor short-cut!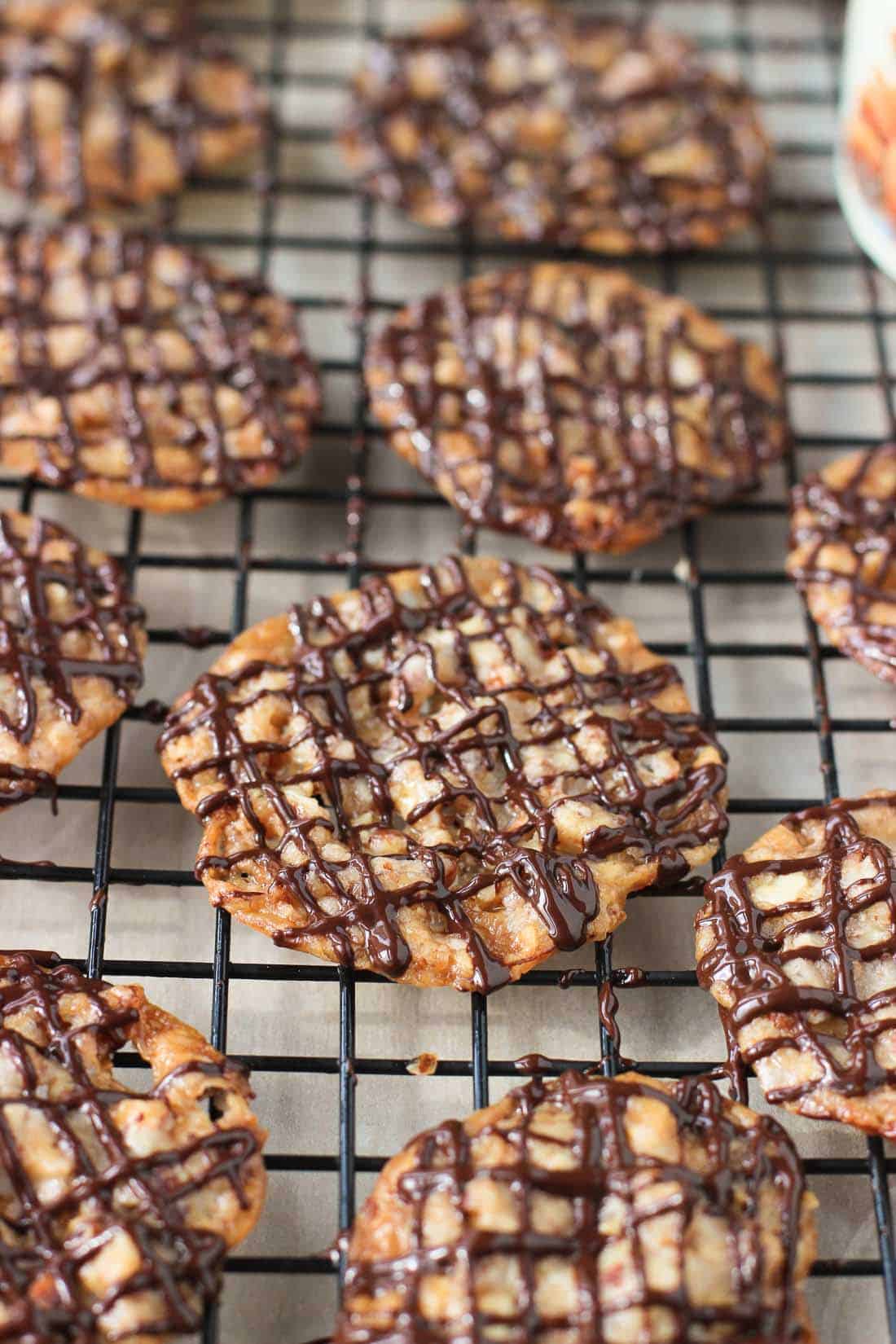 Pfeffernusse (Spice Cookies) - super chewy spice cookies just loaded up with warm spices, including ground pepper! This version is dairy-free.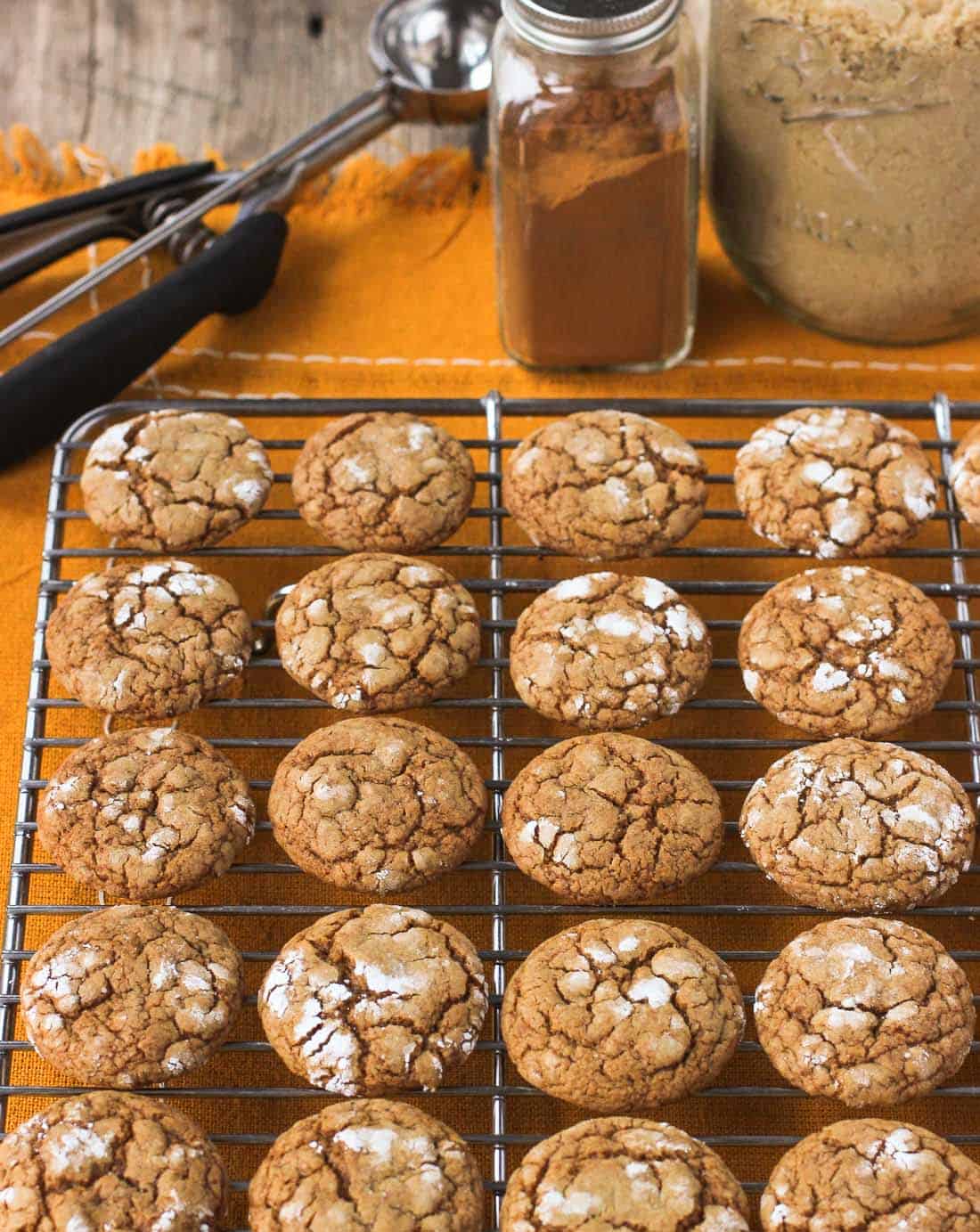 Dark Chocolate Pizzelle - traditional Italian wafer cookies with a dark chocolate twist. Pizzelle are great eaten on their own, or they can make a great sandwich cookie or a fabulous cannoli shell!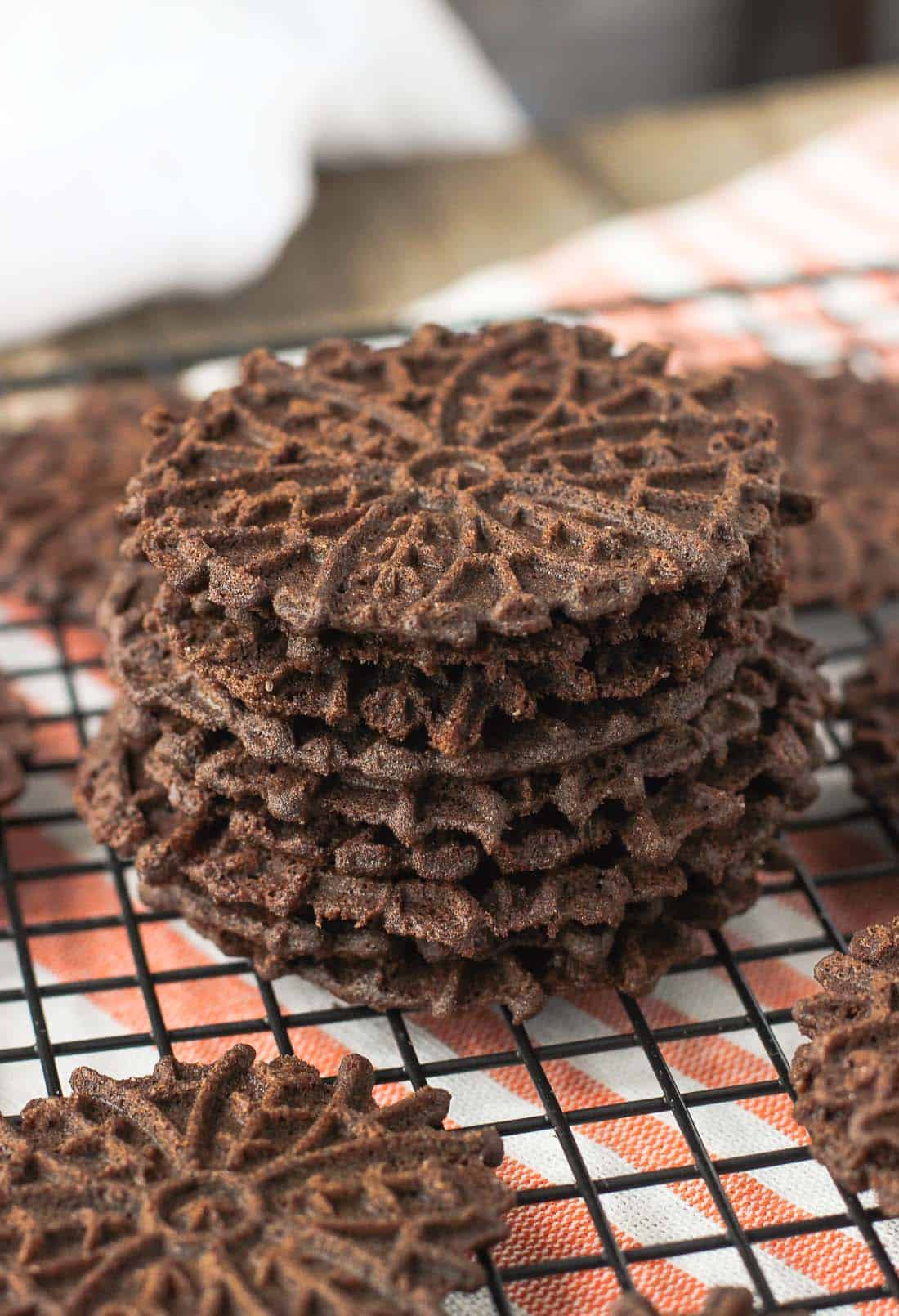 Homemade Break and Bake Cookies - a traditional, rich chocolate chip cookie recipe is fashioned to resemble the store-bought "break and bake" cookie packages. Rolled into balls on a paper tray and sealed, these homemade break and bake cookies can be baked straight from the fridge or the freezer for speedy homemade treats. Plus packages are great host/hostess gifts!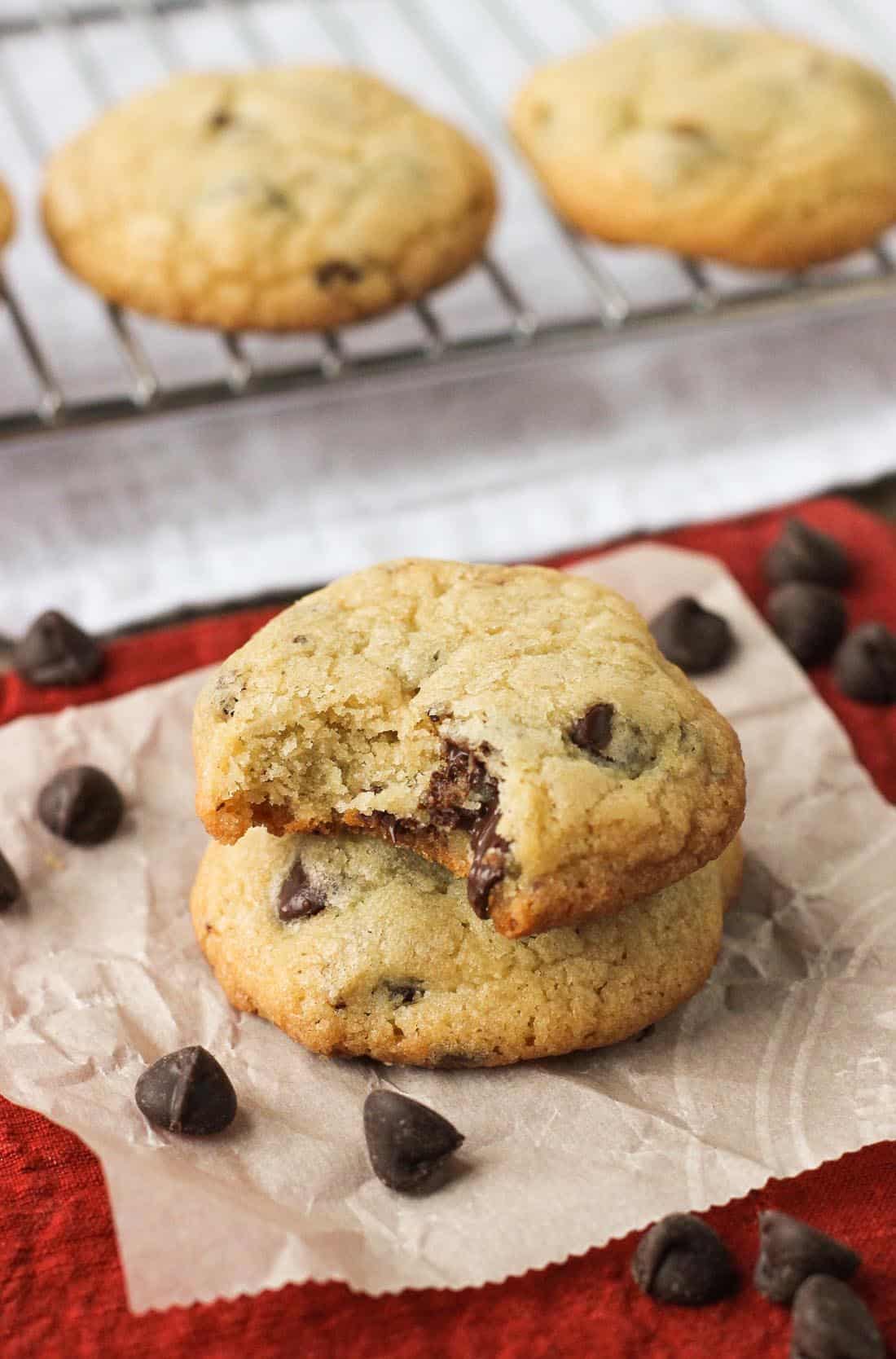 Loaded Chocolate Chip Reese's Peanut Butter Cookies - flourless peanut butter cookie dough is stuffed with chocolate chips and chopped up Reese's peanut butter cups. My recipe for these six-ingredient cookies makes just 10-12 cookies, but it can easily be doubled (or tripled).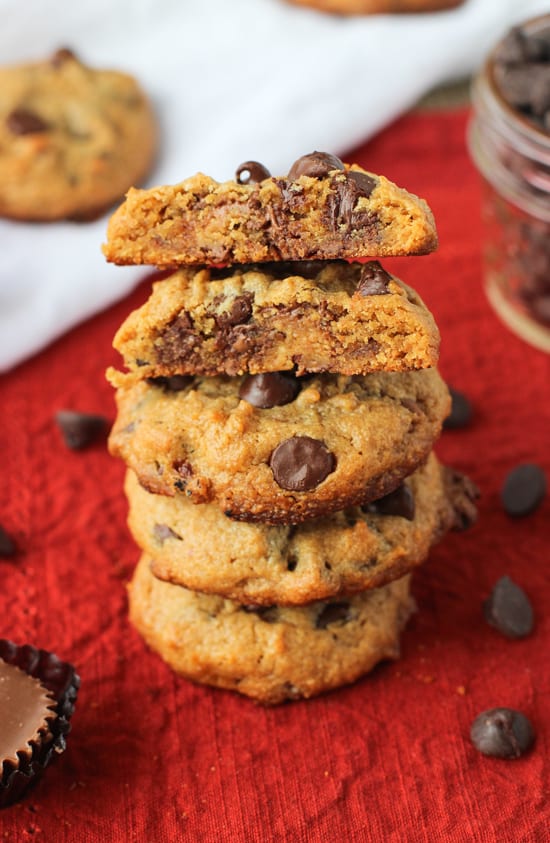 ...and to keep with the cookie theme, here are two cookie cake recipes that slice up and feed a crowd.
Peppermint Mocha Cookie Cake - a fudgy, chocolate cookie cake that features just the right amount of peppermint flavor (it's not overpowering). This cookie cake yields about 14-16 servings.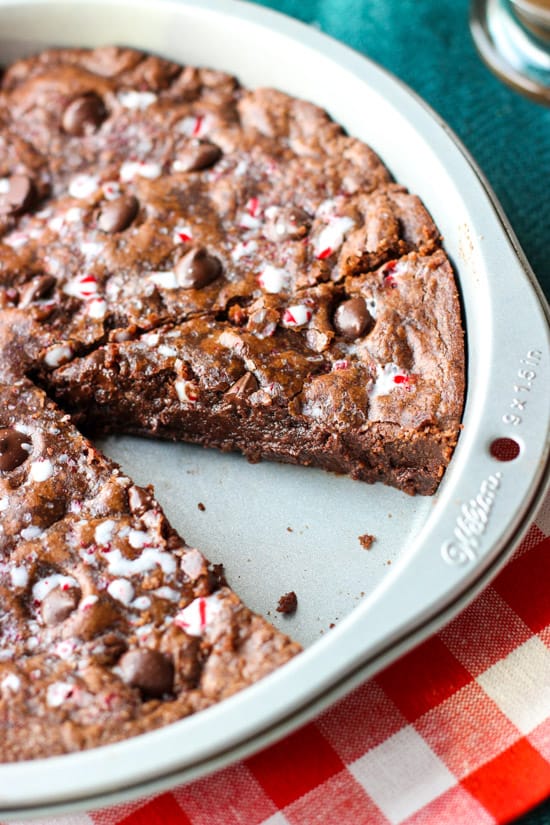 Christmas Tree Rainbow Cookie Cake - red and green colored rainbow cookie layers (with raspberry jam between) is cut in the shape of a Christmas tree instead of sliced into rows for this impressive Christmas cookie cake. This one feeds a ton of people!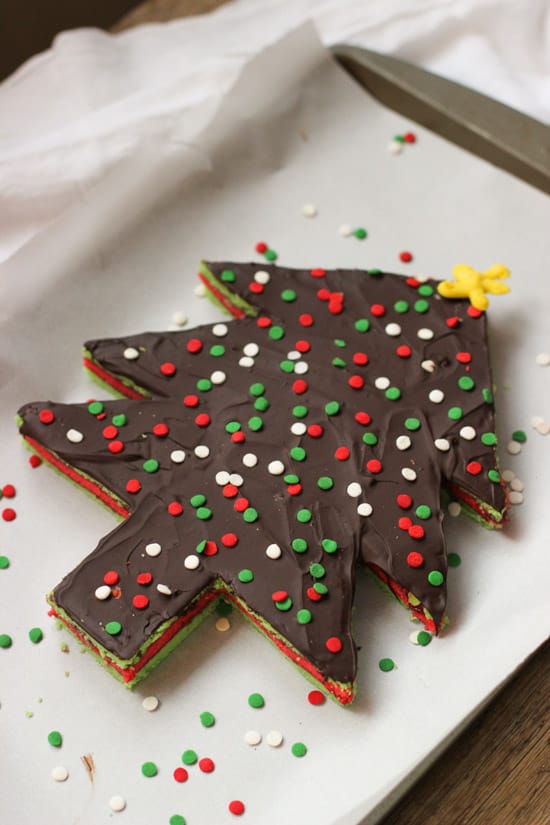 So tell me, what are some of your favorite Christmas cookie recipes? Do you tend to stick with the same cookies year after year, or do you like to switch it up?