Feel the heat with this dry buffalo spice mix! It's customizable to your tastes and is great on chicken, vegetables, eggs, and more!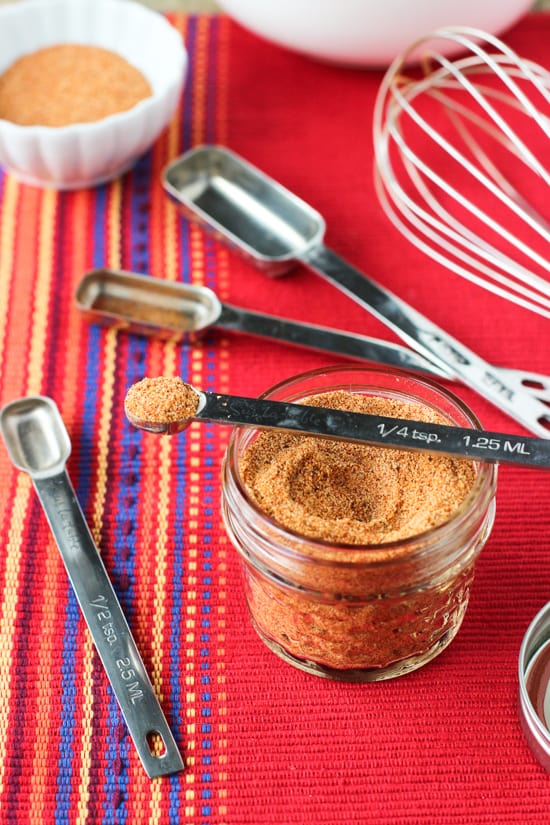 Mmm so I have to ask, what's your favorite condiment? You know the one you always seem to have on your shopping list? Brian and I fly through those HUGE family-size ketchup bottles with just the two of us, but I'd say Frank's Red Hot Wings is the numero uno constant in our kitchen. Frank, you're right, I do put that ish on everything. Burgers, eggs, plain old turkey sandwiches (not 'plain old' anymore with buffalo sauce!), you name it.
Basically, gimme all the wing sauce. It's got some heat to it, it's a kitchen staple, and a little goes a long way. Just like this dry spice blend! It's a mix of spices you probably have hanging around your kitchen cabinets, and is zippy like its inspiration.
I also add it to everything. 🙂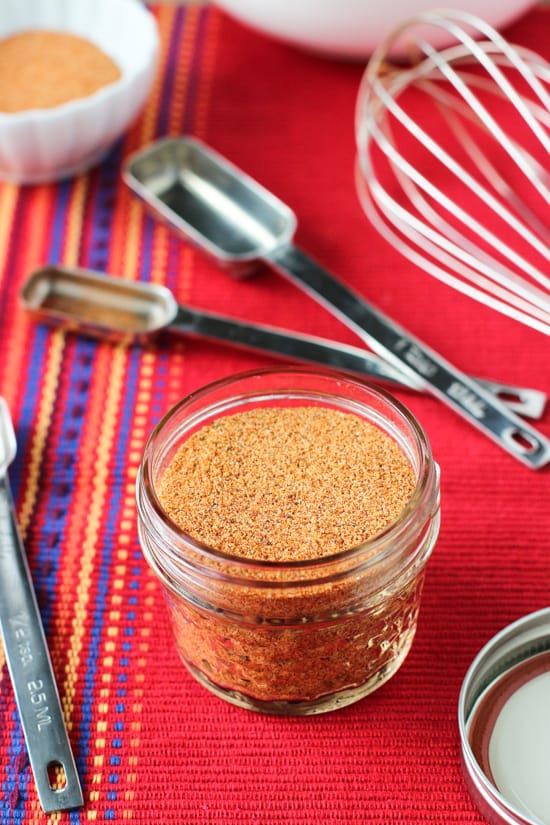 You'll notice that cumin is not invited to this buffalo spice mix party. Nothing personal, cumin, but even the tiniest bit in some of the earlier versions of this blend immediately made me think of taco seasoning. I love you, taco seasoning, but you're not doing any favors to this buffalo blend.
The real heat here comes from the cayenne pepper. This spice blend definitely is spicy, but it wasn't too overpowering for our taste buds. Of course spiciness is all relative, so you might try it and have to dunk your head under a faucet, or you may call me a wimp. This heat builds a little bit, so after a few bites of seasoned food, you'll probably want to take a drink or two of water. It won't stop you from enjoying the rest of your food as the spice levels off, but you'll notice that oof/spicy/mouth-is-tingling feeling sticks around with you for a few minutes after you're done. That kind of spicy (I hope that helps?).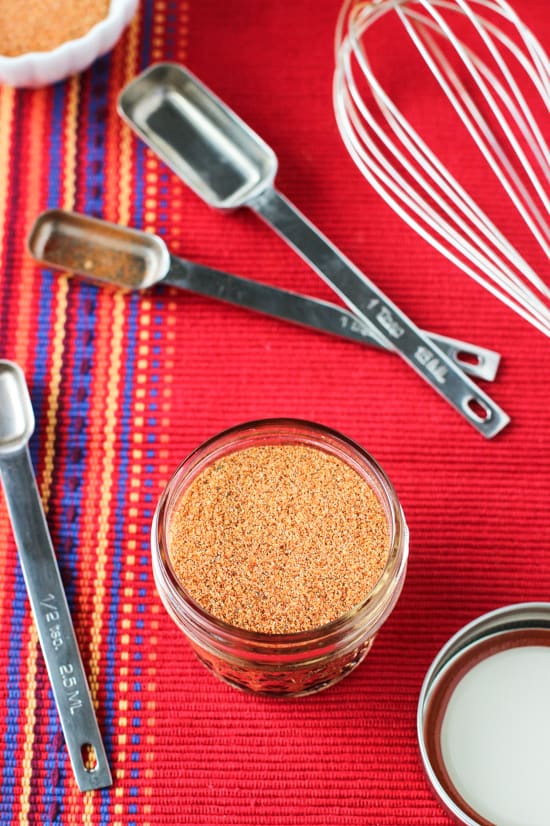 Bear in mind that wing sauce is a liquid, and includes ingredients that wouldn't go over so well in a dry spice blend. Namely butter and vinegar, so this spice mix isn't an exact dupe of a powdered Frank's. What I like to do when I'm cooking is to add a bit of butter and white vinegar along with this buffalo spice mix to whatever it is I'm making (with a teensy bit of brown sugar if it makes sense) to bring out the…buffaloness even more.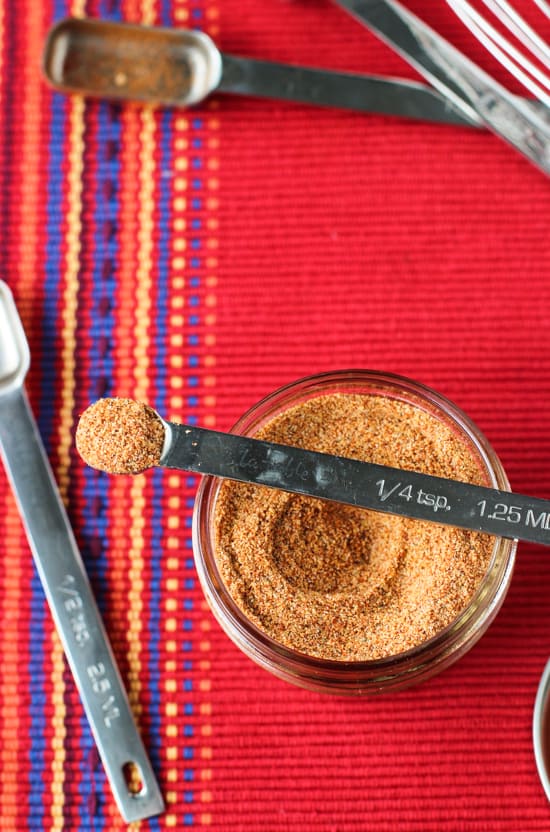 Check back next week for a side dish favorite amped up with buffalo spice! Hint: it involves sweet potatoes, is lightened up, and is something I totally can't stop eating once I start.
Happy weekend, friends! 🙂
Buffalo Spice Mix
Feel the heat with this dry buffalo spice mix! It's customizable to your tastes and is great on chicken, vegetables, eggs, and more!
Ingredients
2

tsp

chili powder

4 1/2

tsp

paprika

2 1/4

tsp

cayenne pepper

3 1/4

tbsp

garlic powder

3

tsp

mustard powder

1/2

tsp

salt

1

tsp

ground pepper

4

tsp

onion powder
Instructions
Combine all ingredients in a bowl. That's it!
Notes
This spice mix packs a moderate heat. Decrease the cayenne if you'd prefer a less spicy spice blend.
Nutrition
Serving:
2
tsp approximately
|
Sodium:
78
mg
Nutritional information is provided as an estimate. As it can vary due to many factors (brands used, quantities, etc.), we cannot guarantee its accuracy.
Liking the heat? You may also like: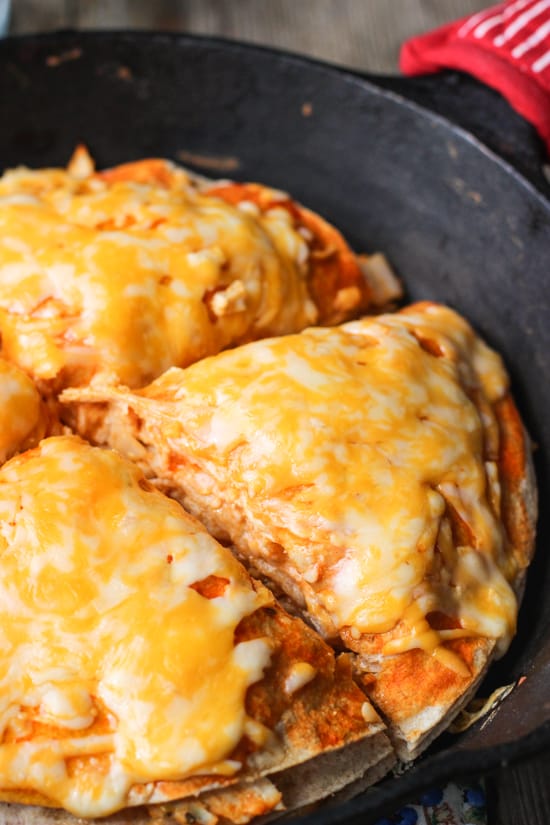 Skinny Buffalo Chicken Alfredo Pasta