Let's talk about chocolate! Girl's (well, most people's) BFF. In my eyes chocolate is a sweet treat that defies seasonality. The cooler weather undoubtedly calls for chocolate in holiday cookies and mugs of hot chocolate, while summertime is all about chocolate ice cream, fudgsicles, and s'mores. And let's be real - even a few batches of warm and melty chocolate chip cookies because that ish is worth putting the oven on in the sweltering heat.
But the issue with the treats mentioned above are that they're relegated as occasional fare. My body and teeth def wouldn't be feeling their greatest with the amount of sugar and fat that come along with a lot of decadent chocolate desserts...that I know for sure. My sweet tooth though is stubborn and demanded a work-around for this fairly strong self-control, hence my search for healthier chocolate recipes. Here's 25!
I say 'healthier' in the title of this post, because the recipes in this compilation (that come from some of my favorite bloggers!) don't all fit into the same category of 'low-calorie', 'low-fat', etc. With this collection I'm deeming healthier to mean at least one of the following: lower calorie, lower fat, lower sugar, uses wholesome ingredients, fruit-based, etc. A healthier spin on desserts, breakfast, and snacks!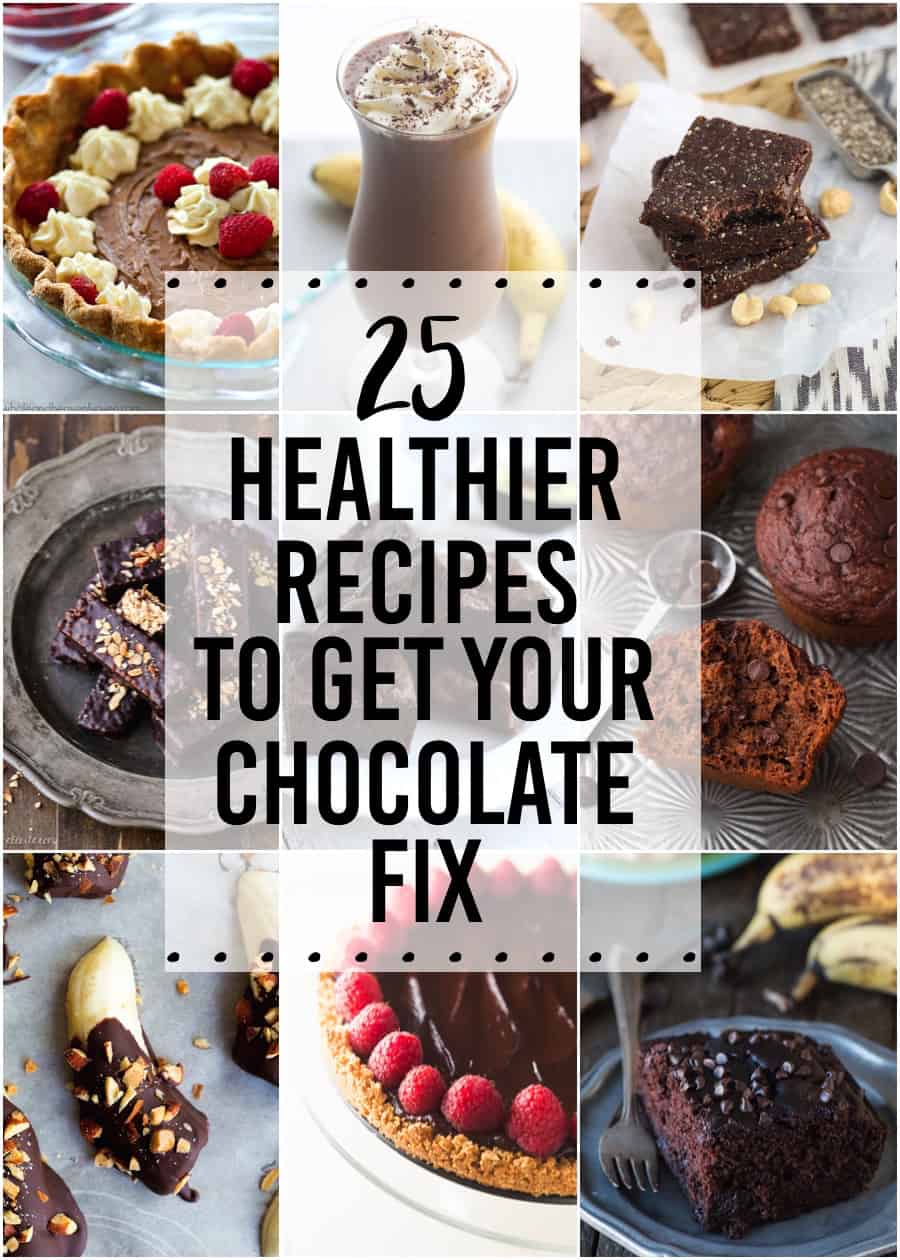 Mini Chocolate Covered Frozen Bananas with Almonds from She Likes Food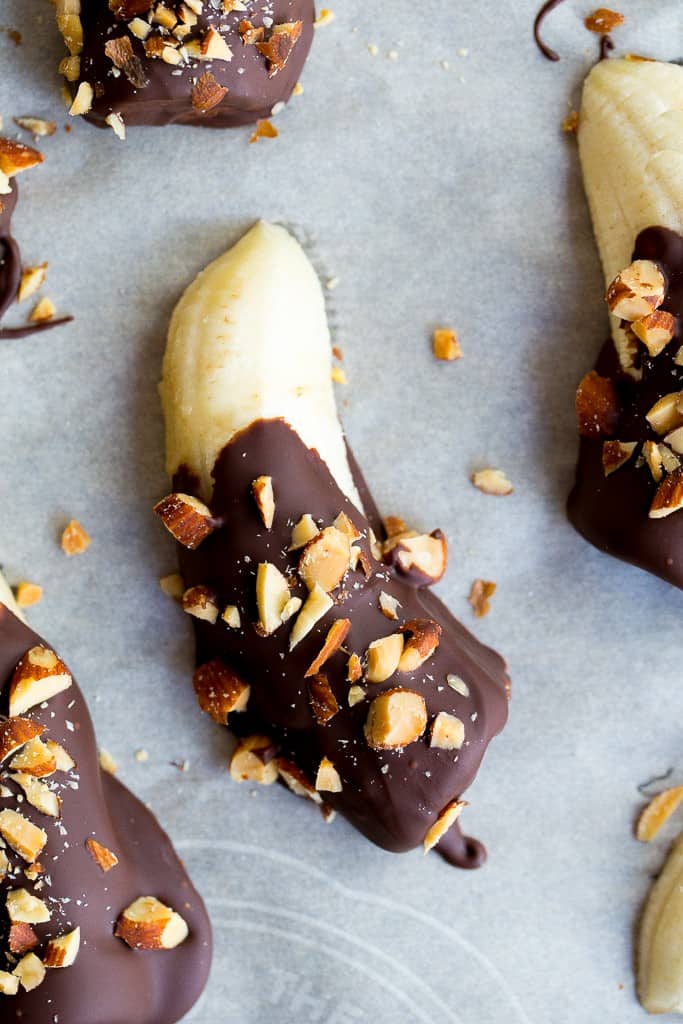 Healthy Chocolate Espresso Almond Butter Cookies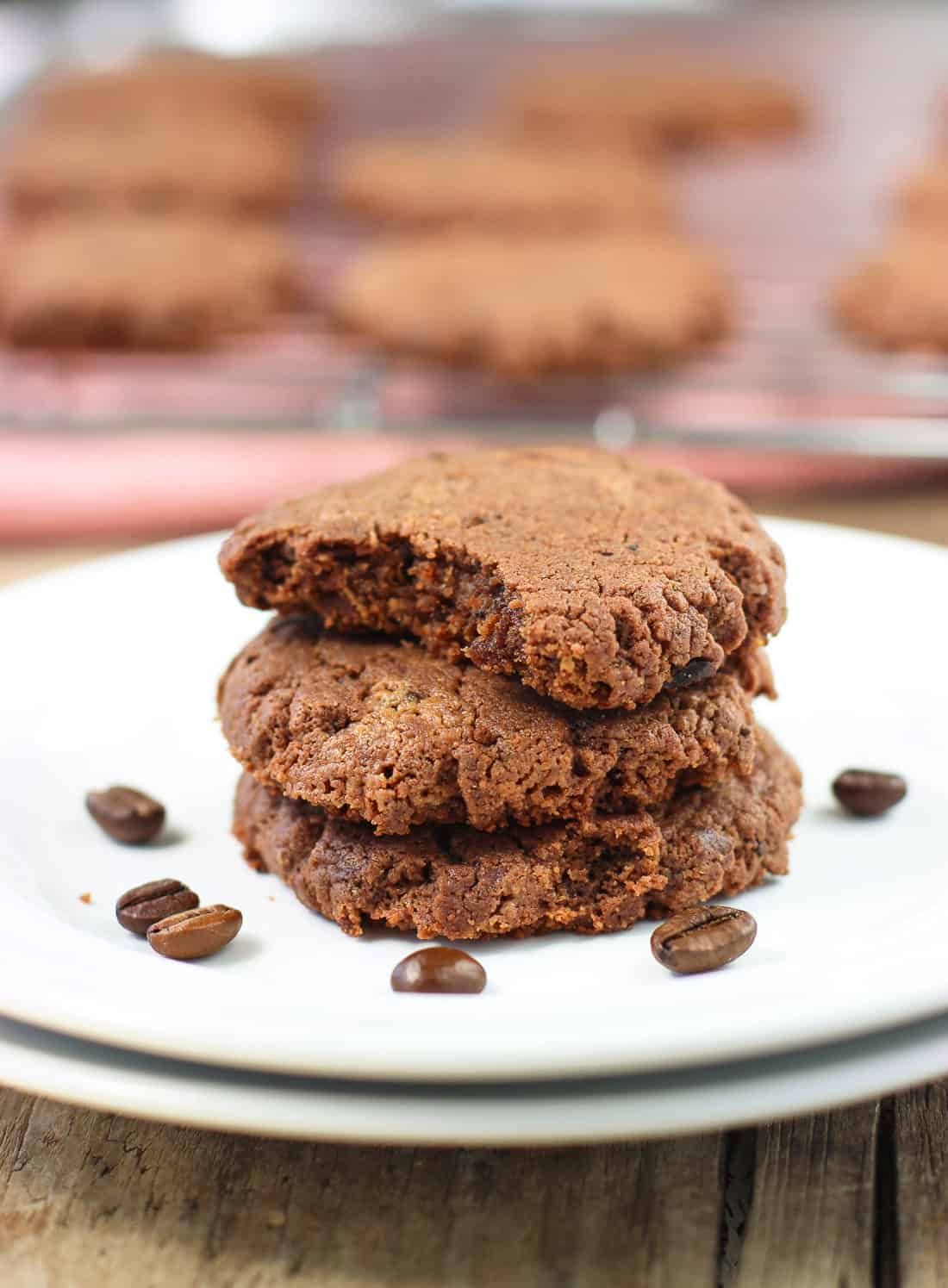 Skinny Mocha Cheesecake Bars from Live Well Bake Often
Healthier Chocolate Cake from The First Year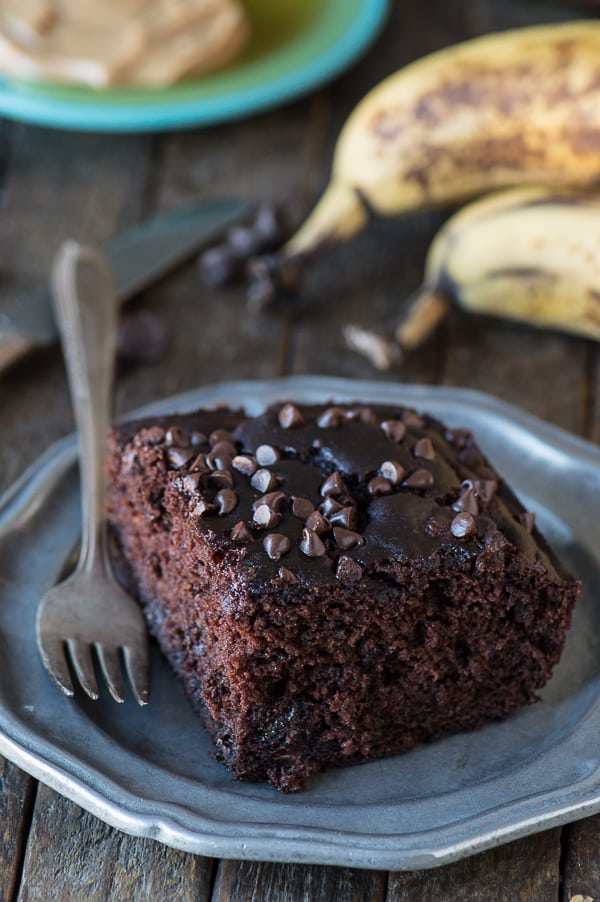 Healthy Chocolate Cherry Thumbprint Cookies from Bake. Eat. Repeat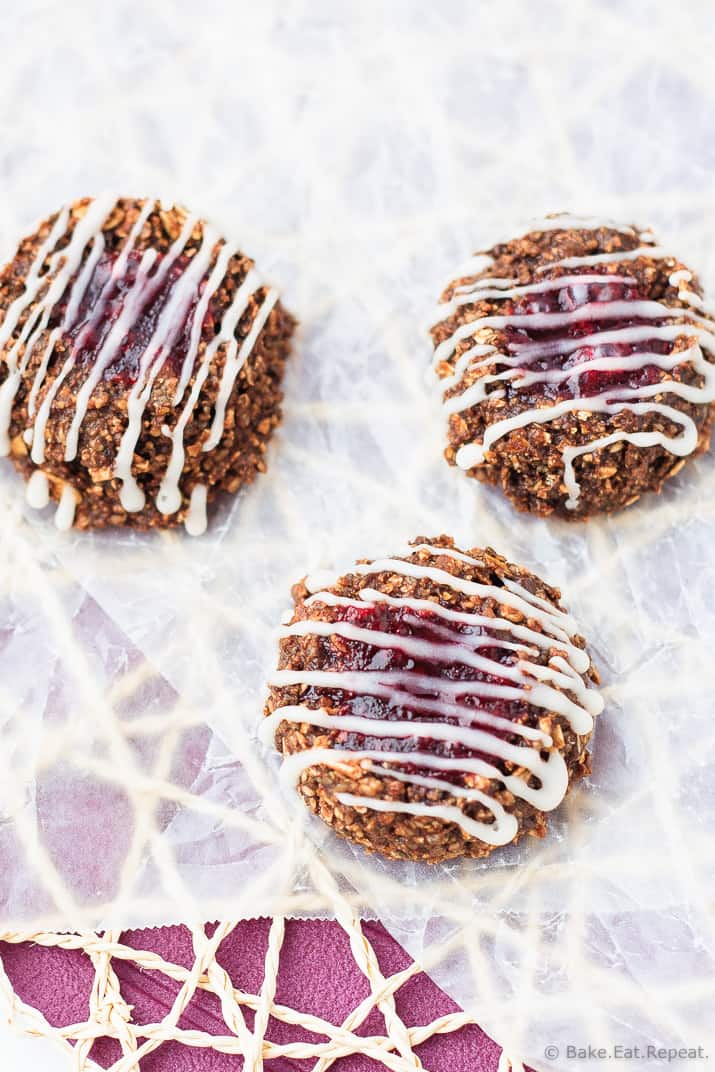 Healthy Chocolate Peanut Butter Candy Bars from Making Thyme for Health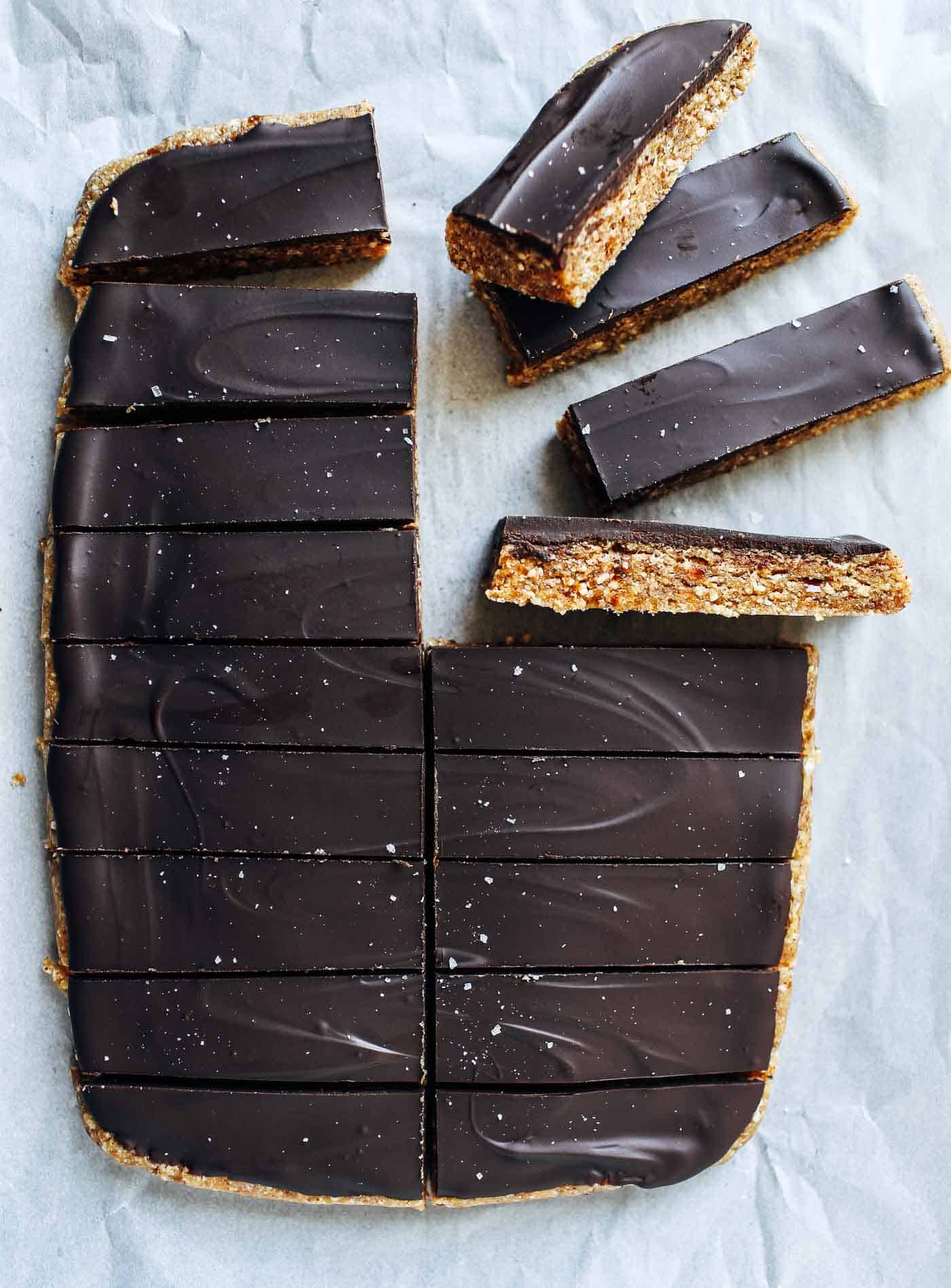 Chocolate Covered Almond Butter Puffed Millet Bars from Bakerita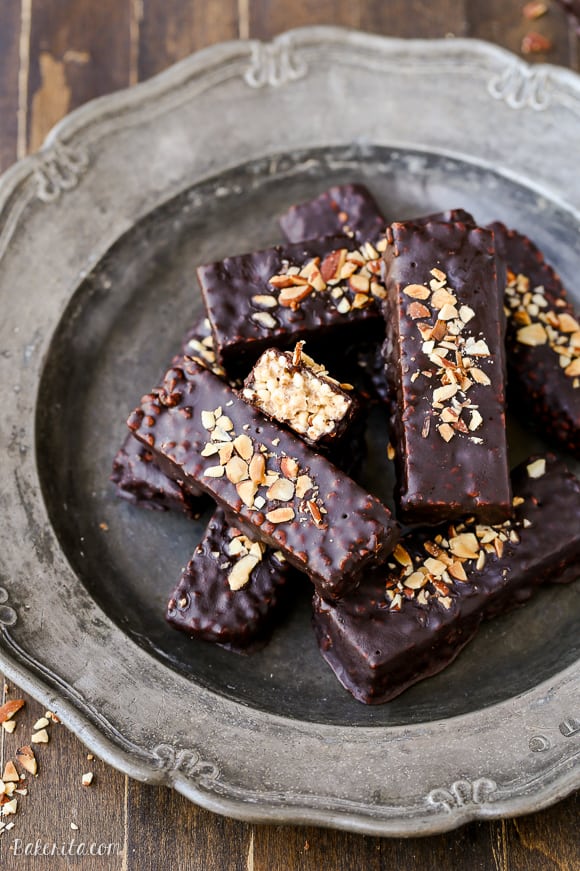 Orange and Sea Salt Dark Chocolate Covered Almonds from Savory Nothings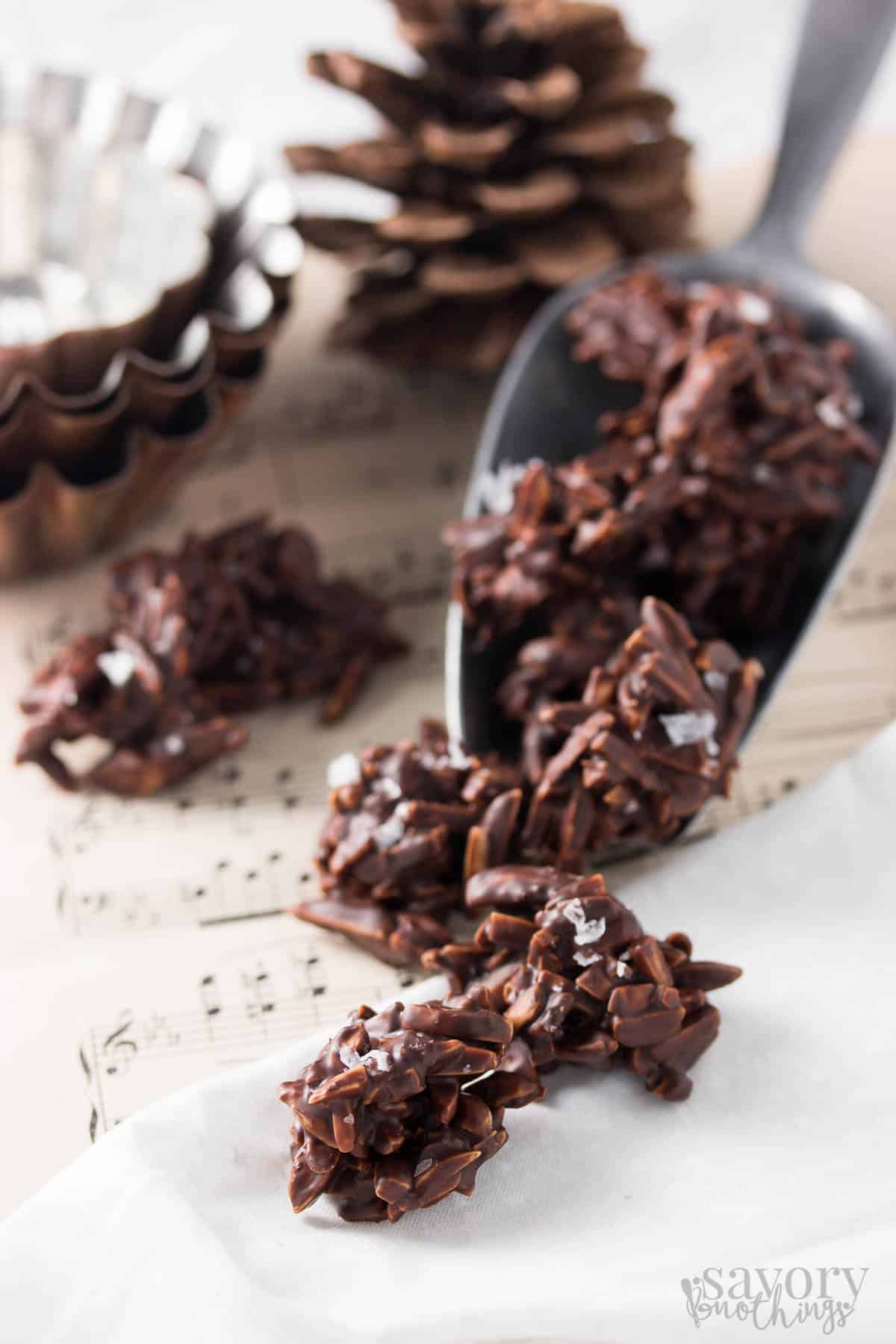 Healthy Chocolate Peanut Butter Smoothie from The Recipe Rebel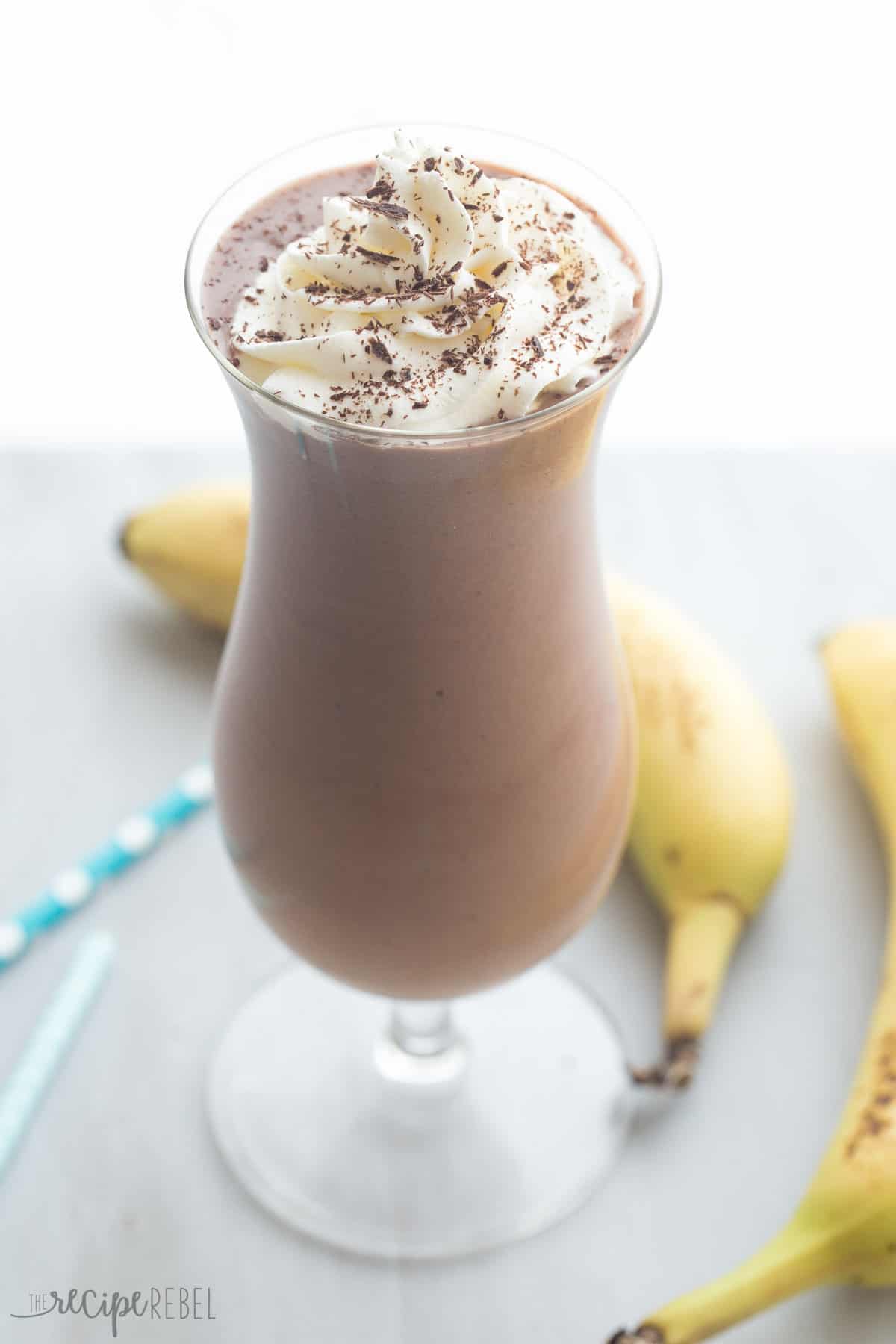 Peanut Butter Banana Chocolate Chip Oat Bars from Flavor the Moments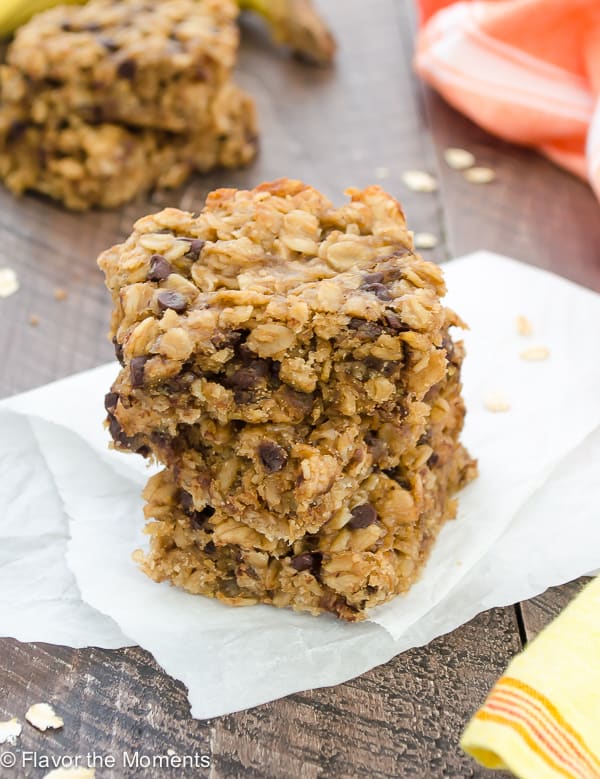 Lighter French Silk Chocolate Pie from Whole and Heavenly Oven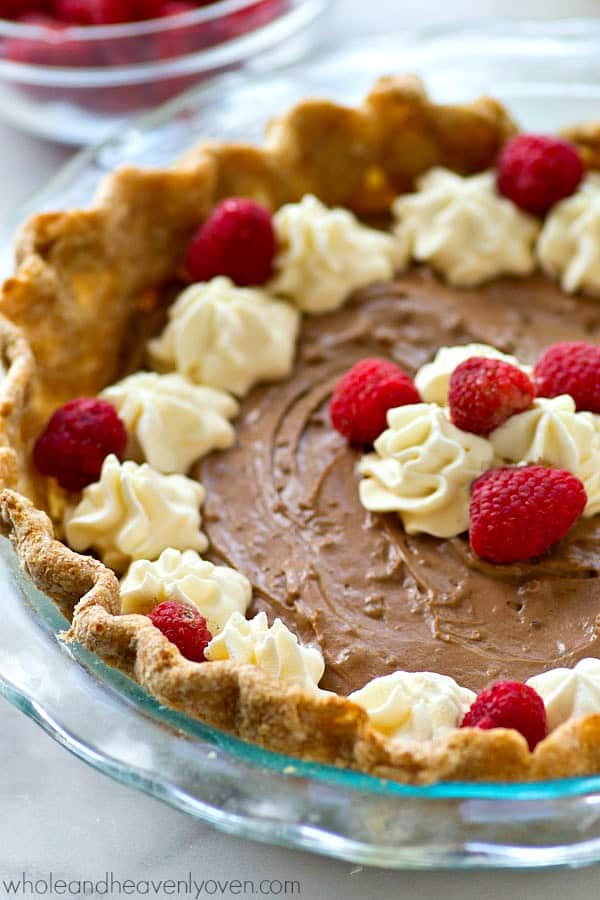 Avocado Brownies from Fake Ginger
Secretly Healthy Double Chocolate Mocha Muffins from Sweet Peas and Saffron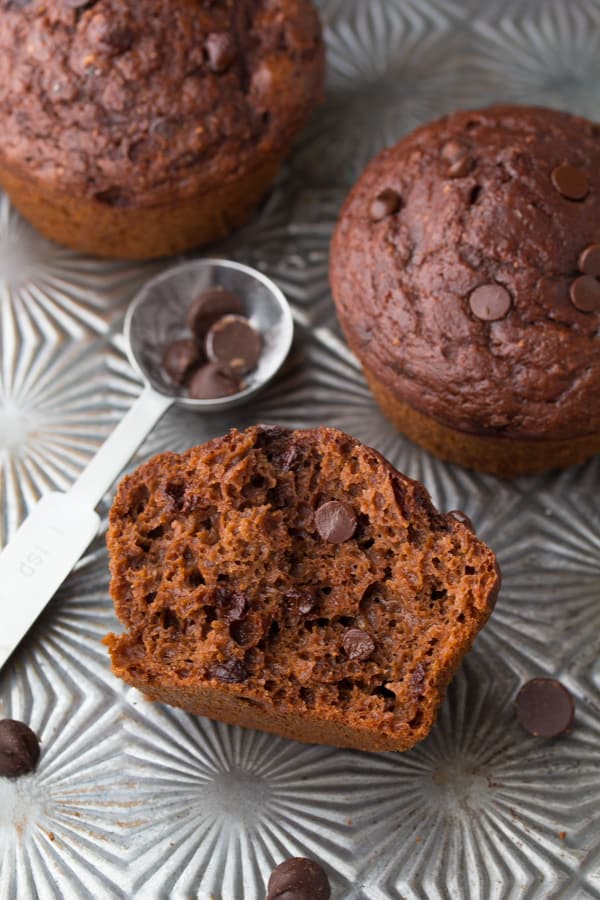 Dark Chocolate Banana Muffins from A Latte Food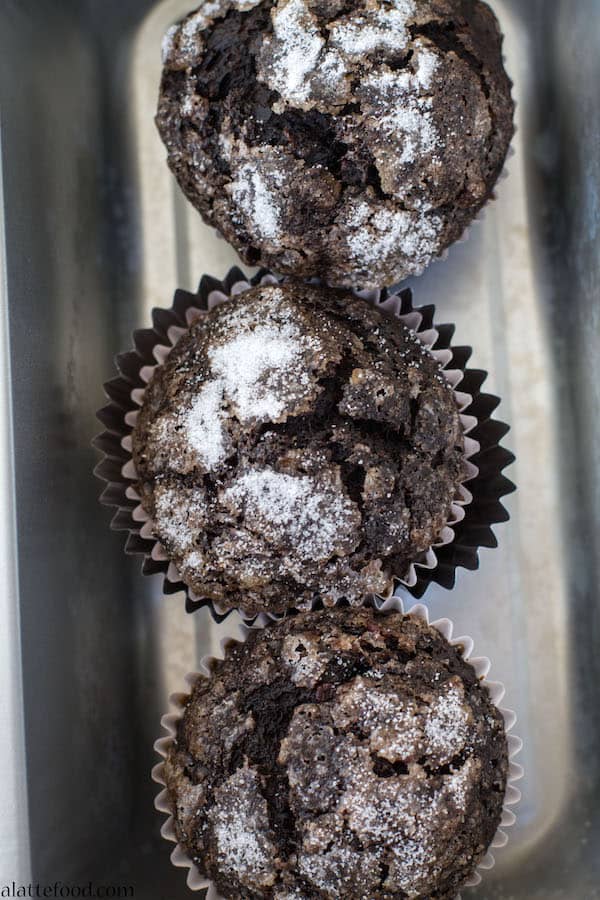 Almond Chocolate Chia Energy Bites from Maebells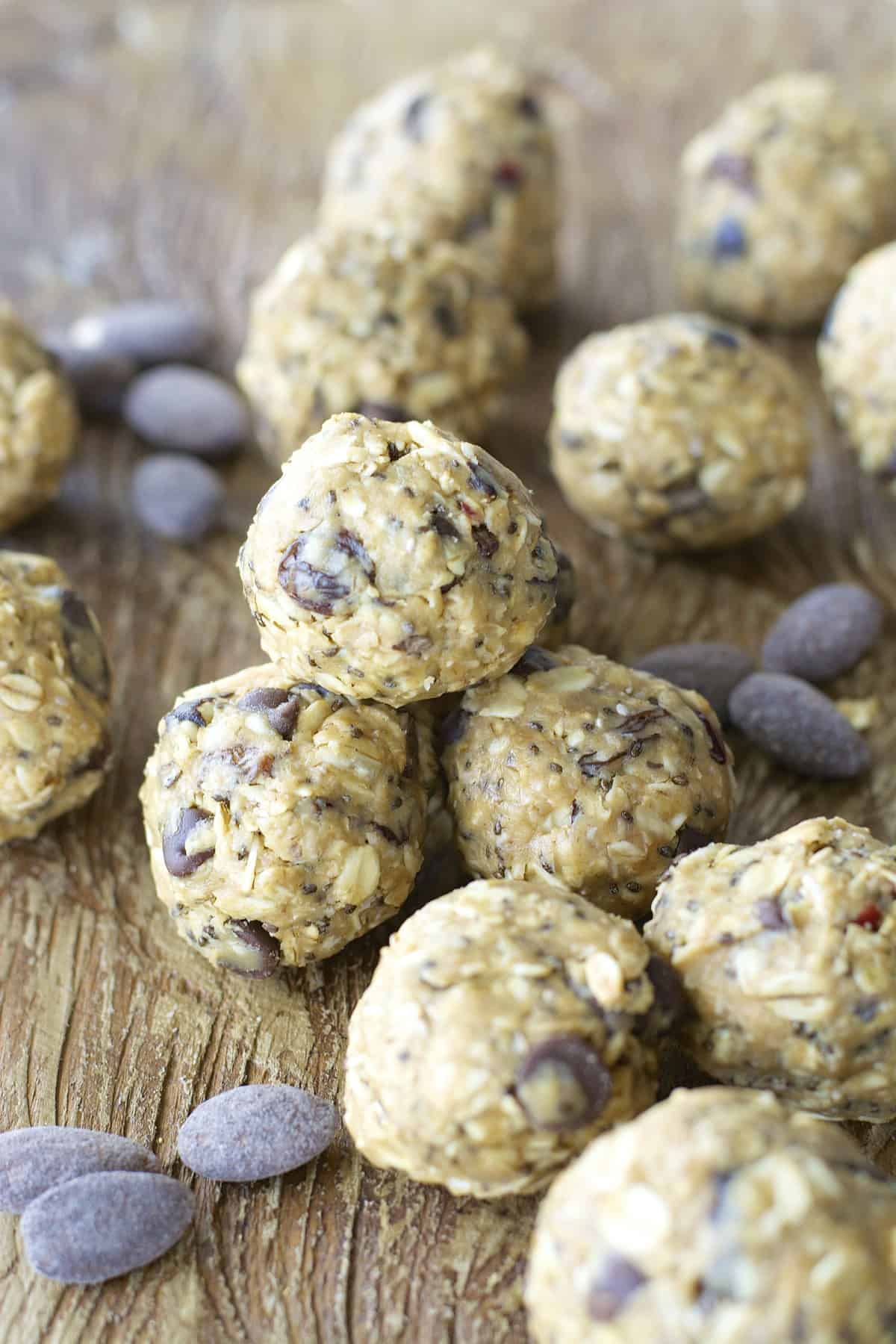 Healthy Chocolate Tart from Tastes Lovely
No-Bake Oatmeal Snack Bites from My Kitchen Craze
Chocolate Peanut Butter Chia Bars
Healthier Chocolate Fruit Dip from Cook Nourish Bliss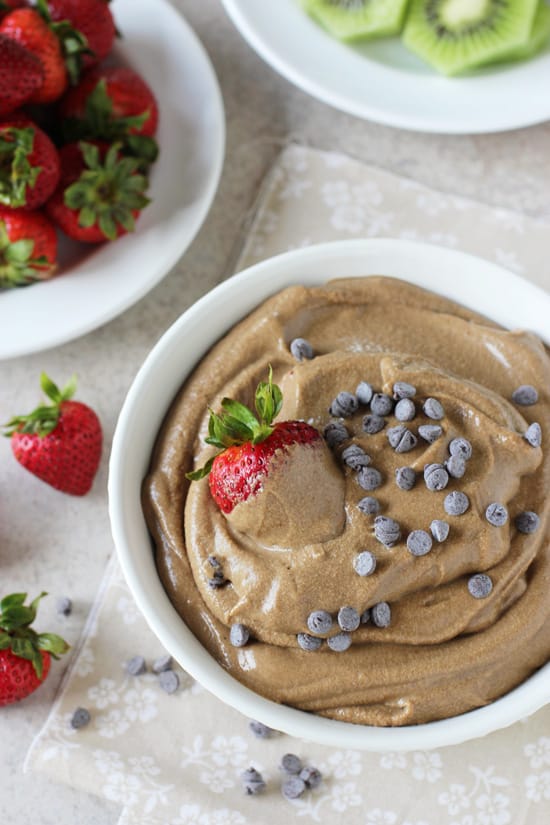 Chocolate Peanut Butter Smoothie Bowl from Pumpkin 'N Spice
Chocolate Coconut Almond Overnight Oats from Life Made Sweeter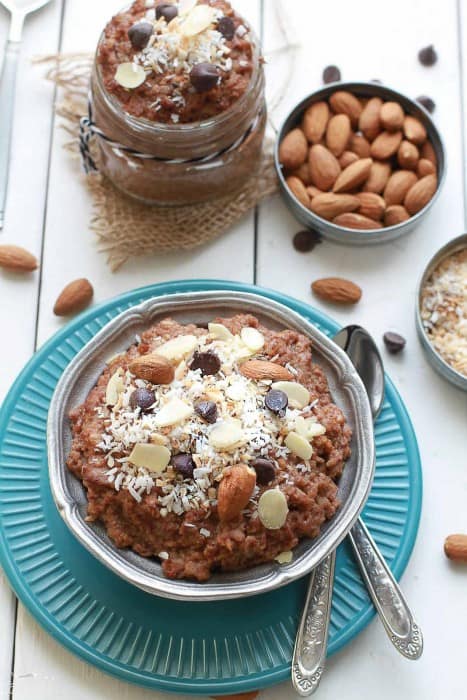 Chocolate Chip Coconut Flour Banana Bread Muffins from Flying on Jess Fuel