A big bowl of this creamy jalapeno salsa bean dip is just what your next get-together needs. This dip has easy prep and you can customize the spice level by switching up the salsa variety.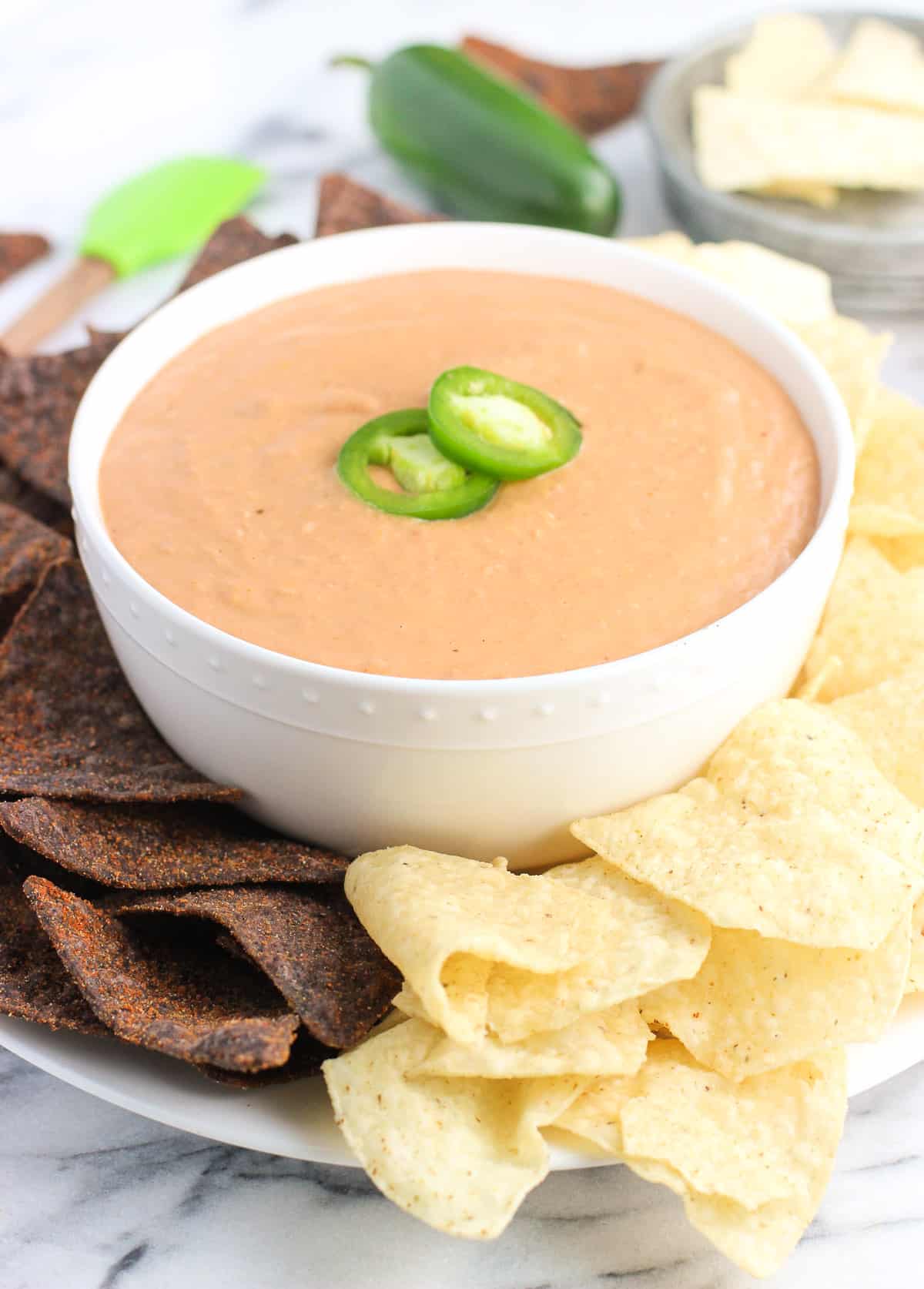 Well, hi! It's been a minute. We've settled into our new house, our internet is hooked up, and I've unearthed my cooling racks and measuring cups from a gigantic mountain of boxes. I guess it's time to start blogging again, huh? 😉
When life gets a little hectic (well, more hectic than usual) I immediately crave comfort food. Really I use the term 'comfort food' loosely because I'm not picky at all. Anything savory/creamy/spicy/salty fits the bill, but to be honest Chinese take-out is one of my guilty pleasures. Hello, sodium overload. But ughhh it's so good!
Now that we're all moved in, I'm having a hard time justifying picking up take-out more-than-occasionally. That's not exactly a bad thing because after a little hiatus from being in the kitchen I'm getting antsy to start cooking and baking again. But I'm easing into it slowly with homemade comfort food, starting with this creamy jalapeno salsa bean dip. It's an entertaining favorite (or for enjoying just the two of us) and it's customizable with easy prep!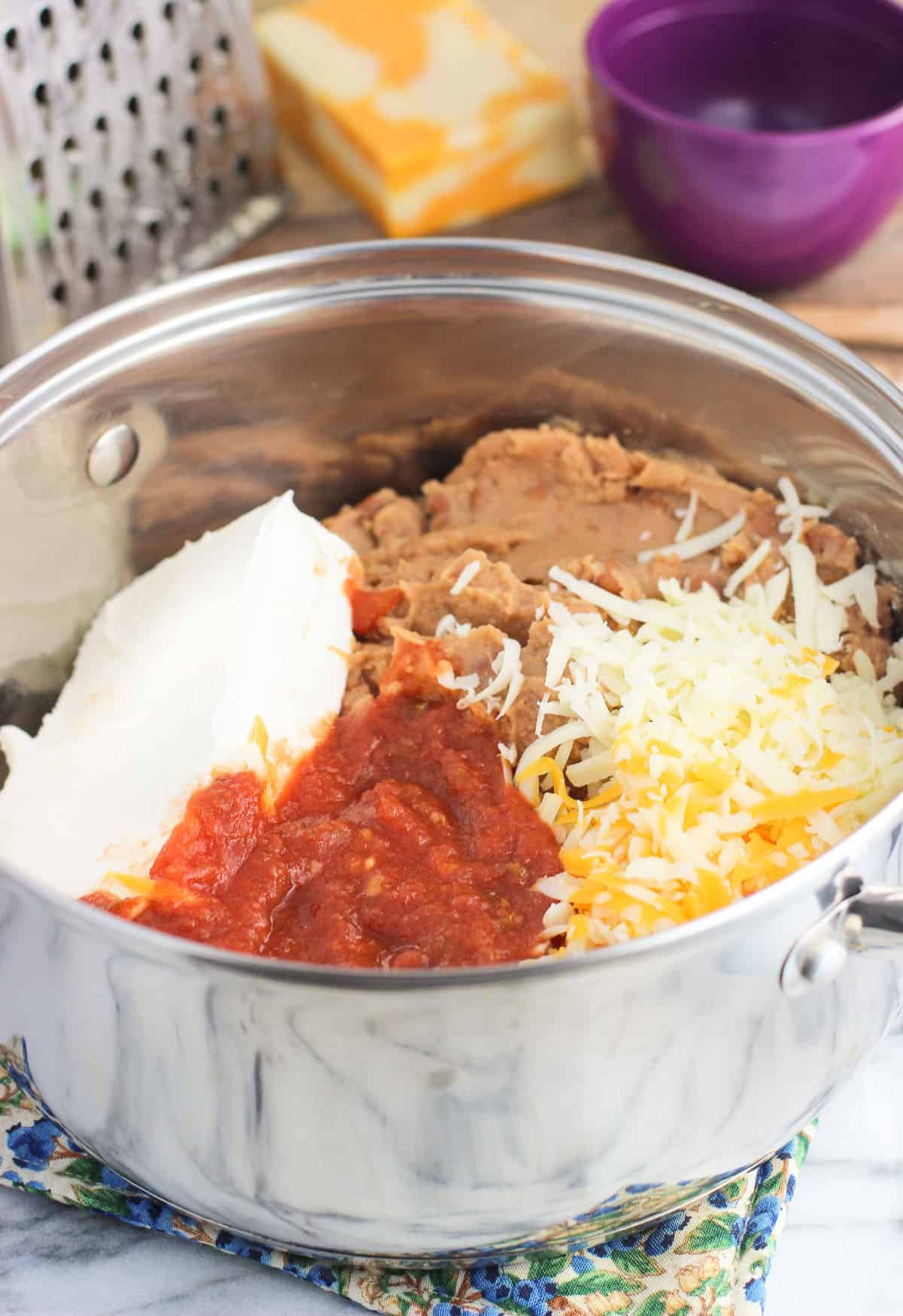 This dip consists of three kinds of cheese, refried beans, salsa, garlic, and a jalapeno pepper. Told you it qualified as comfort food! Once the cheese is grated, the garlic is minced, and the jalapeno is diced, all of the ingredients are combined on the stove top until the cheese has melted and everything is creamy and heated throughout. The result is a smooth but hearty dip that sticks to chips, veggies, or whatever else you want to dunk in it just right.
One optional step I added was I blended the salsa to ensure it was smooth before adding to the sauce pan. You definitely don't need to do this, but Brian is a little texture sensitive with tomato products and chunky salsa is a no-go. Because I can't seem to ever buy non-chunky salsa (mental block!), blending is what I do when I make this dip. I personally enjoy the smoothness that comes with blending it, but skip this step if it's no biggie either way.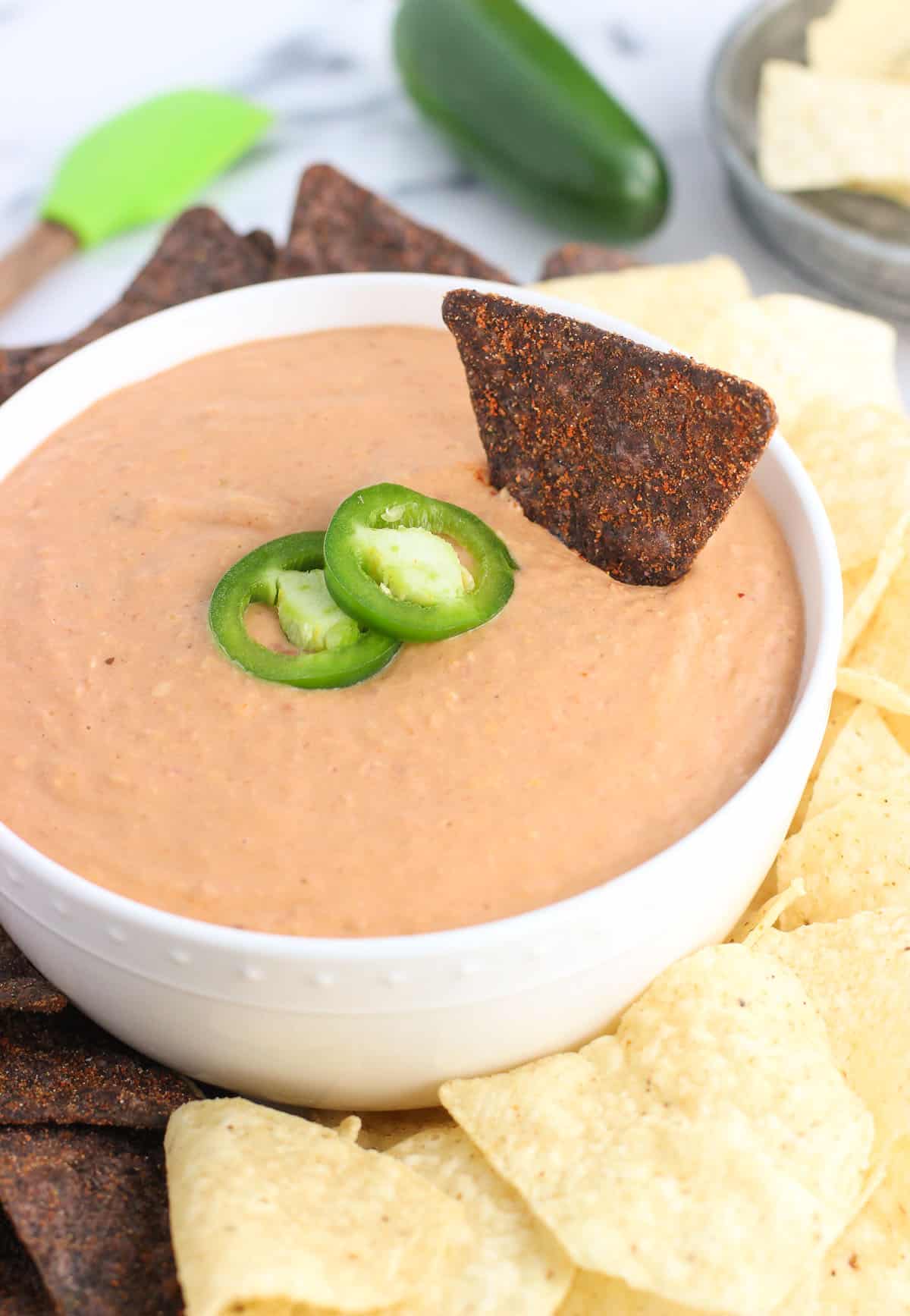 I shared this recipe on Oh Sweet Basil, so click on over to check out the full recipe!