This shop has been compensated by Collective Bias, Inc. and its advertiser. All opinions are mine alone. This content is intended for readers who are 21 and over. #Yuengling190 #CollectiveBias #SpreadYourWings
Take your gathering to the next level with these easy and impressive make-ahead dinner party tips. These simple ideas can be prepped up to days in advance to make your hosting life easier.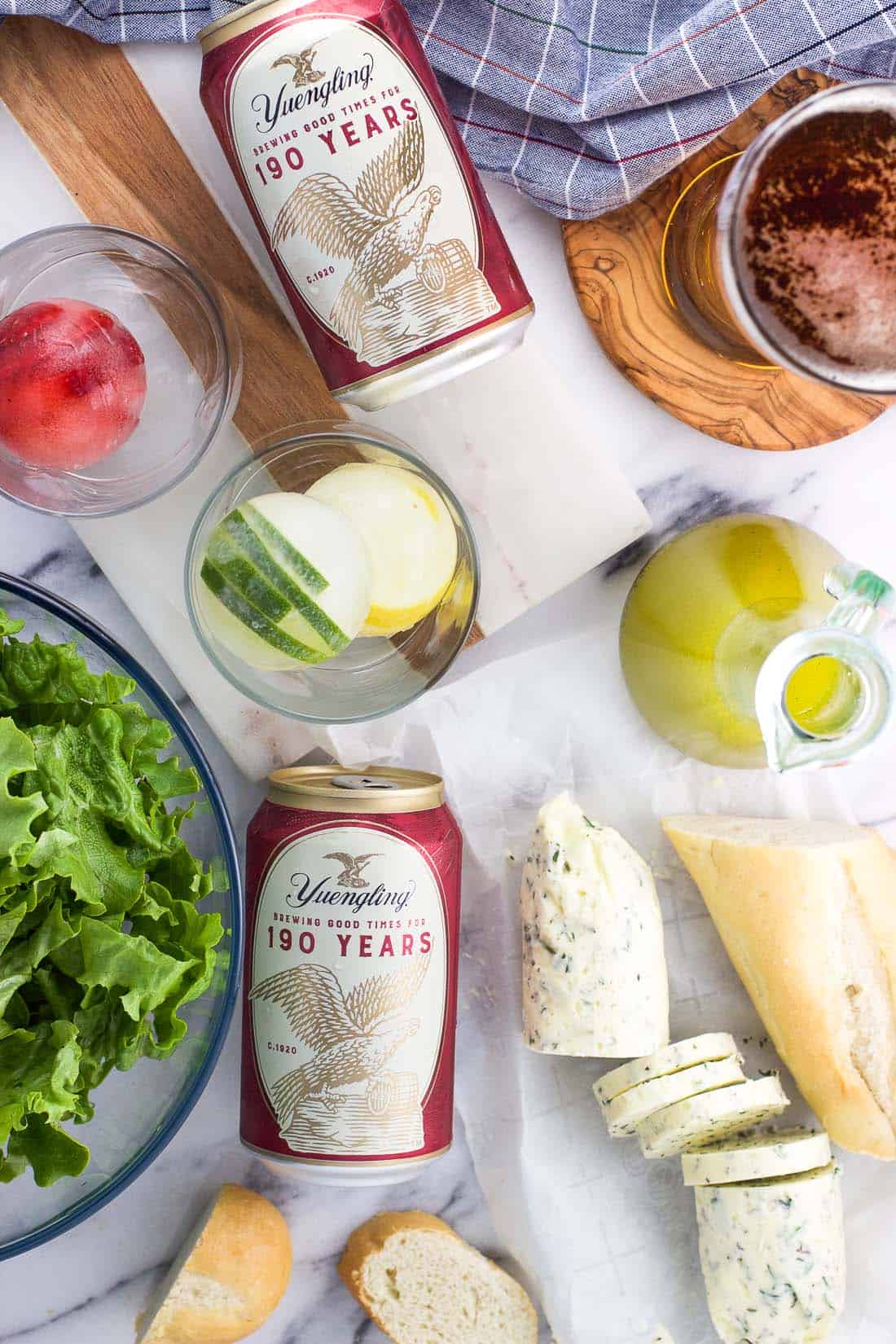 One of the big things (let's be real, among many) I love about food is the ability it has to bring people together. Whether it's eating lunch with coworkers, the weeknight usual with your household, or planning a special get-together menu for family and friends, each gives us the opportunity to chat and reconnect over something to eat.
While I typically stick with straight-up recipes around here, today I'm excited to share some make-ahead dinner party ideas and tips that can take your shindig to the next level. All this in celebration of Yuengling's 190th anniversary.
Yuengling is a beer that is always in stock in our house. My husband and I went to college not far from America's Oldest Brewery and oldest regional brewery, and Yuengling Lager brings back so many great memories. With its rich amber color and medium-bodied flavor, it's guaranteed to be a top choice for any guests who come over. I recently branched out and tried Yuengling Golden Pilsner, too. BIG fan.
Today, Yuengling is operated by its 6th generation - all women. How cool is that? Jennifer, Wendy, Debbie, and Sheryl Yuengling are four sisters who all grew up in the business. They have a combined sixty years of brewery experience, which is super impressive to see in such a typically male-dominated industry. As they celebrate major milestones, including Yuengling's 190th anniversary, they're remaining focused on the future of the business, all while being inspired by their past.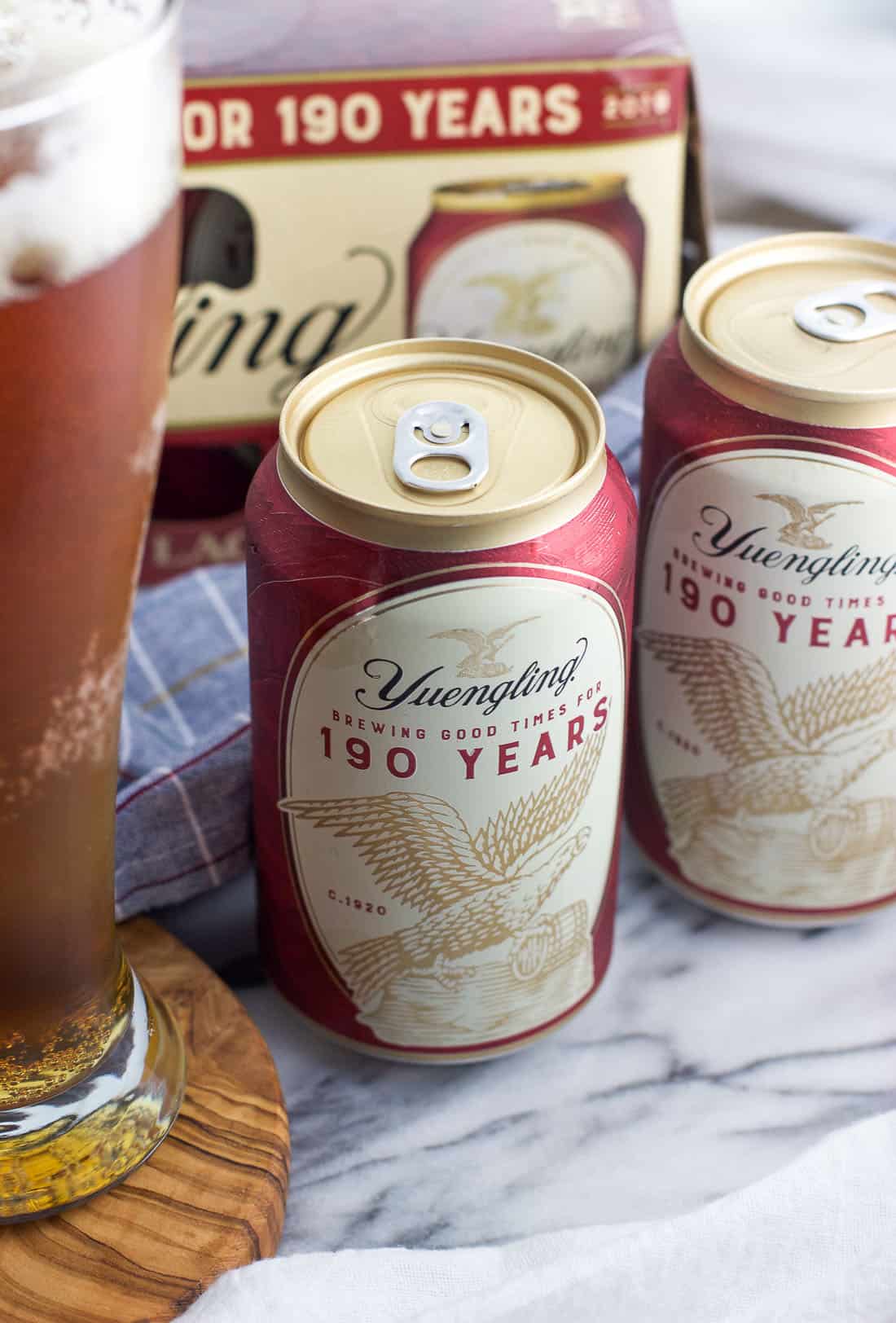 One of the exciting events and announcements surrounding Yuengling's 190th anniversary is the release of limited-edition 190th Yuengling Lager beer cans. These five commemorative cans pay tribute to Yuengling's enduring history, including the entrepreneurial spirit and relentless determination that has made them America's Oldest Brewery.
You can learn more about Yuengling and its new female leaders at the & Daughters blog here!
Make-Ahead Dinner Party Tips
A love of cooking and entertaining was instilled in me from an early age by my mom and grandma, who knew what was what when it comes to all things kitchen. My mom is the queen of getting everything ready for a dinner party in stages. She has a knack for figuring out which homemade touches can be prepped the morning of/the day before/earlier in the week to make her life easier as a hostess. Growing up I was involved in many of these make-ahead elements, and I'm so glad that this "break-up-the-work" mentality has carried forward in me to this day.
Between cooking, cleaning, and other errands, there's more than enough to scramble over on the day of a dinner party. These simple, make-ahead tips are time savers that deliver a seriously impressive, homemade touch to any gathering.
Easy compound butters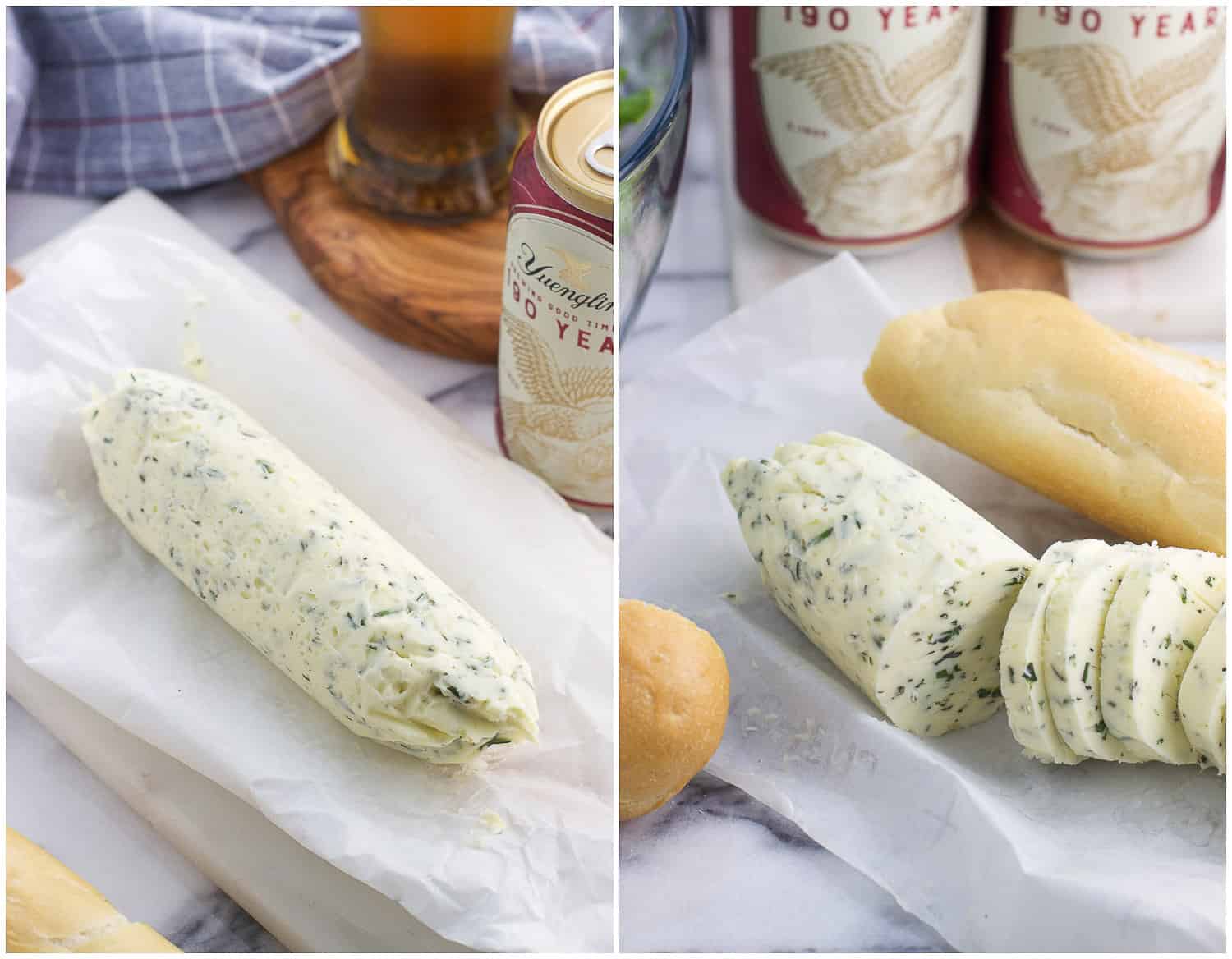 Compound butter is a sure fire way to take ubiquitous bread and butter to the next level, and can be made the day before (or even earlier). Soften butter to room temperature, then add flavorings using a stand or hand mixer. Once incorporated, add to a small container or shape into a log tightly covered with parchment paper and/or plastic wrap. Refrigerate until firm once again.
A favorite is Italian compound butter with sun-dried tomatoes, fresh basil, and garlic, but the sky's the limit with what herbs and seasonings you add. The one you see here is one cup of salted butter, a few tablespoons of chopped fresh herbs (love rosemary and thyme!), a few cloves of pressed garlic, fresh cracked pepper, and a squeeze of lemon juice.
Fruit ice cubes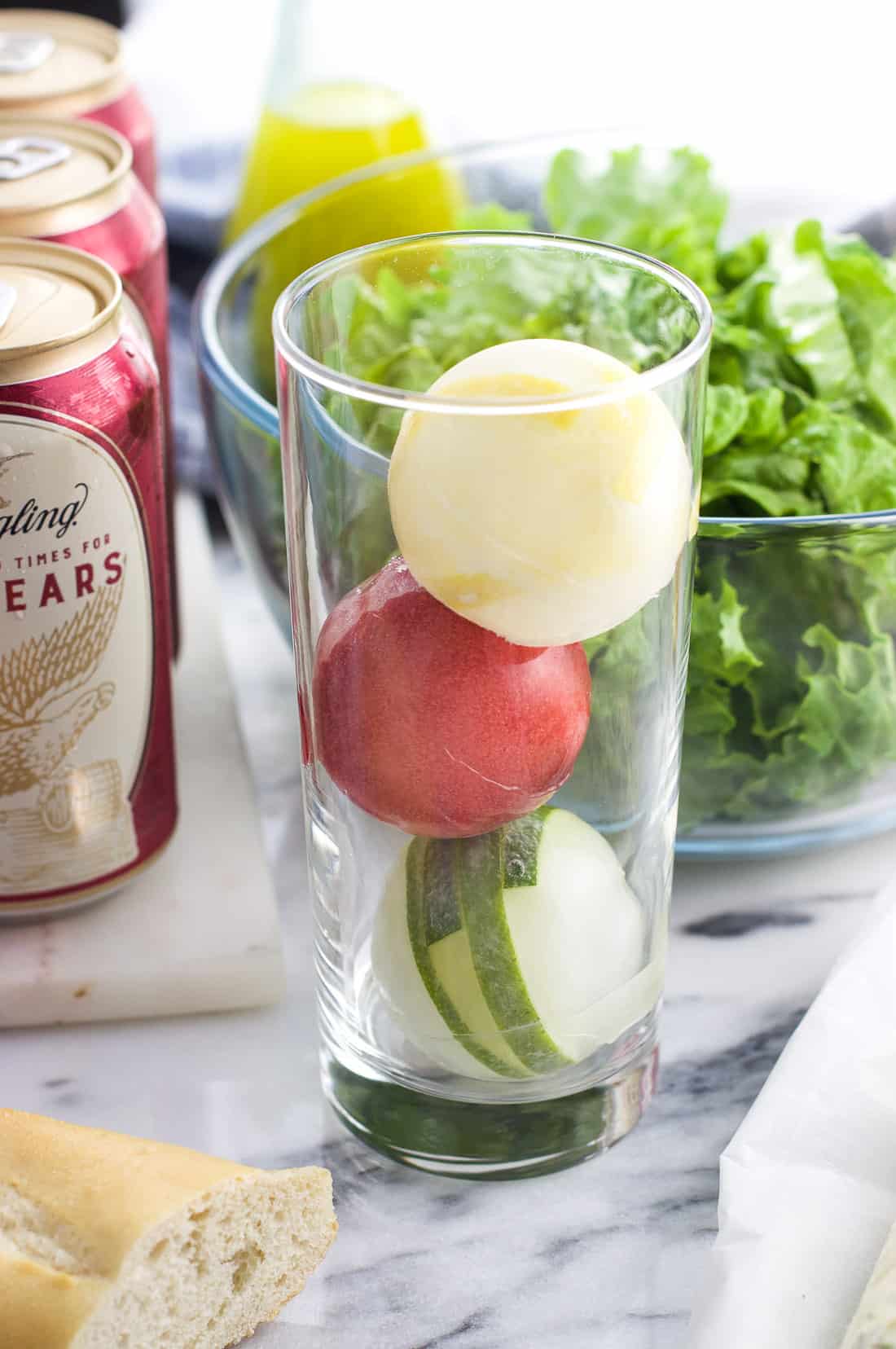 Lemon or lime? Strawberries? Or maybe a combination? Guests can easily flavor their waters with fruit frozen in ice cubes. This can be done days in advance!
I like to use large ice cubes or spheres, but there are many affordable silicone trays out there in a variety of fun shapes.
Homemade vinaigrettes
An easy way to fancy up serving salad to guests is to make your own salad dressing. Vinaigrettes are a classic choice with wiggle room for changing up the flavors and ingredients.
At its core, vinaigrettes are 3 parts oil to 1 part vinegar, though the ratio can change depending on the ingredients you use. I like to use olive oil and then mix up the vinegars, spices, and other flavors. Try balsamic, apple cider, white/red/rice wine vinegars, etc. in line with the type of cuisine you're serving. I've taken some liberties before with the ratio and mixed up a honey mustard vinaigrette with a horseradish kick.
You can add all of the vinaigrette ingredients to a glass salad dressing bottle in the morning, then refrigerate. The oil and vinegar will separate, but all it will need is a quick shake before serving to make it perfectly table-ready.
Stabilized whipped cream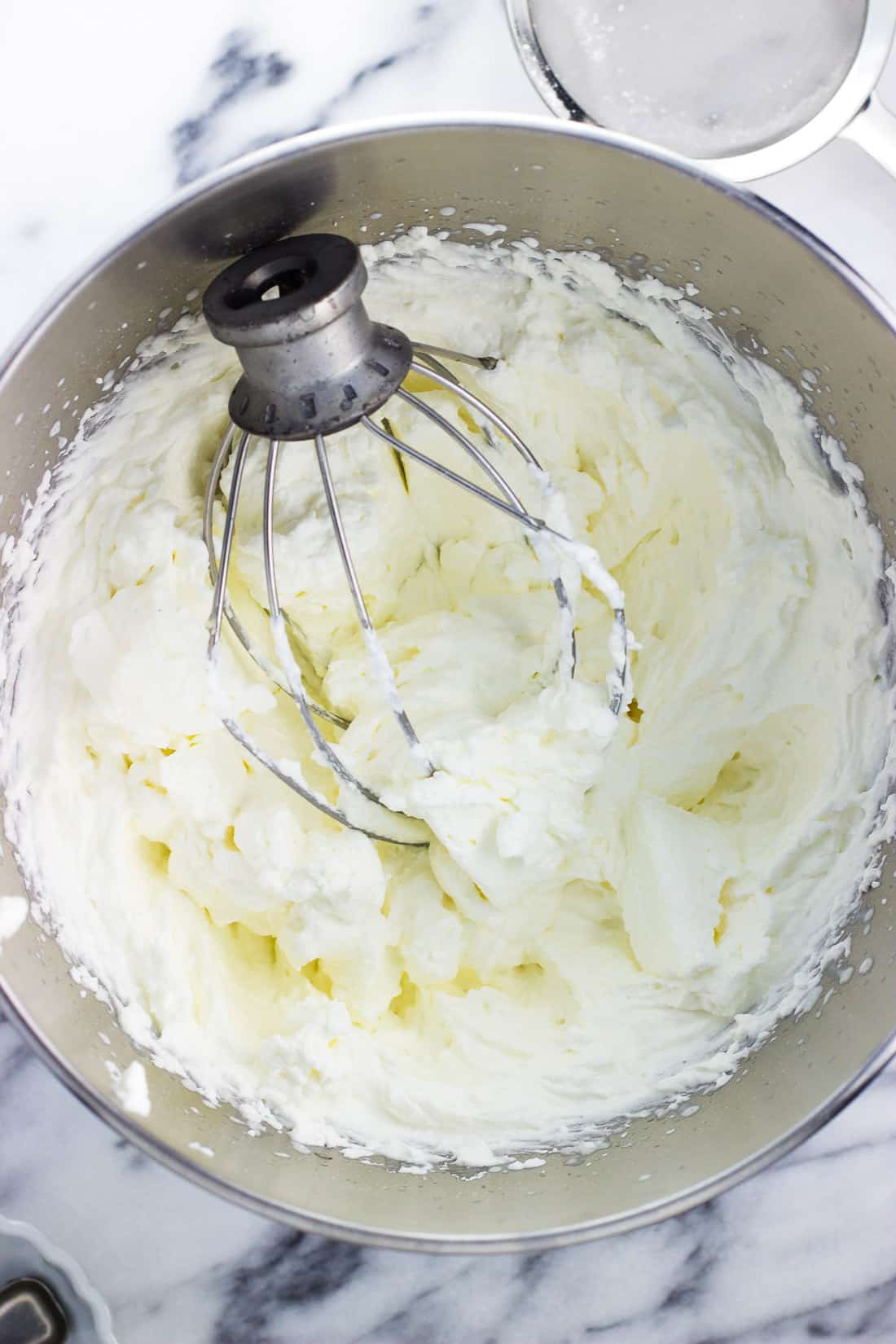 Homemade whipped cream? The best. However it has a tendency to deflate and become watery as time goes by. Not so impressive for making ahead of time for dessert served to company.
To avoid the host/hostess running to the kitchen between dinner and dessert and dirtying up mixing bowls and mixers to make fresh whipped cream, try out stabilized whipped cream. The addition of a simple ingredient (unflavored gelatin) helps whipped cream stay fluffy for days without any impact on taste. This is a prep-ahead MVP.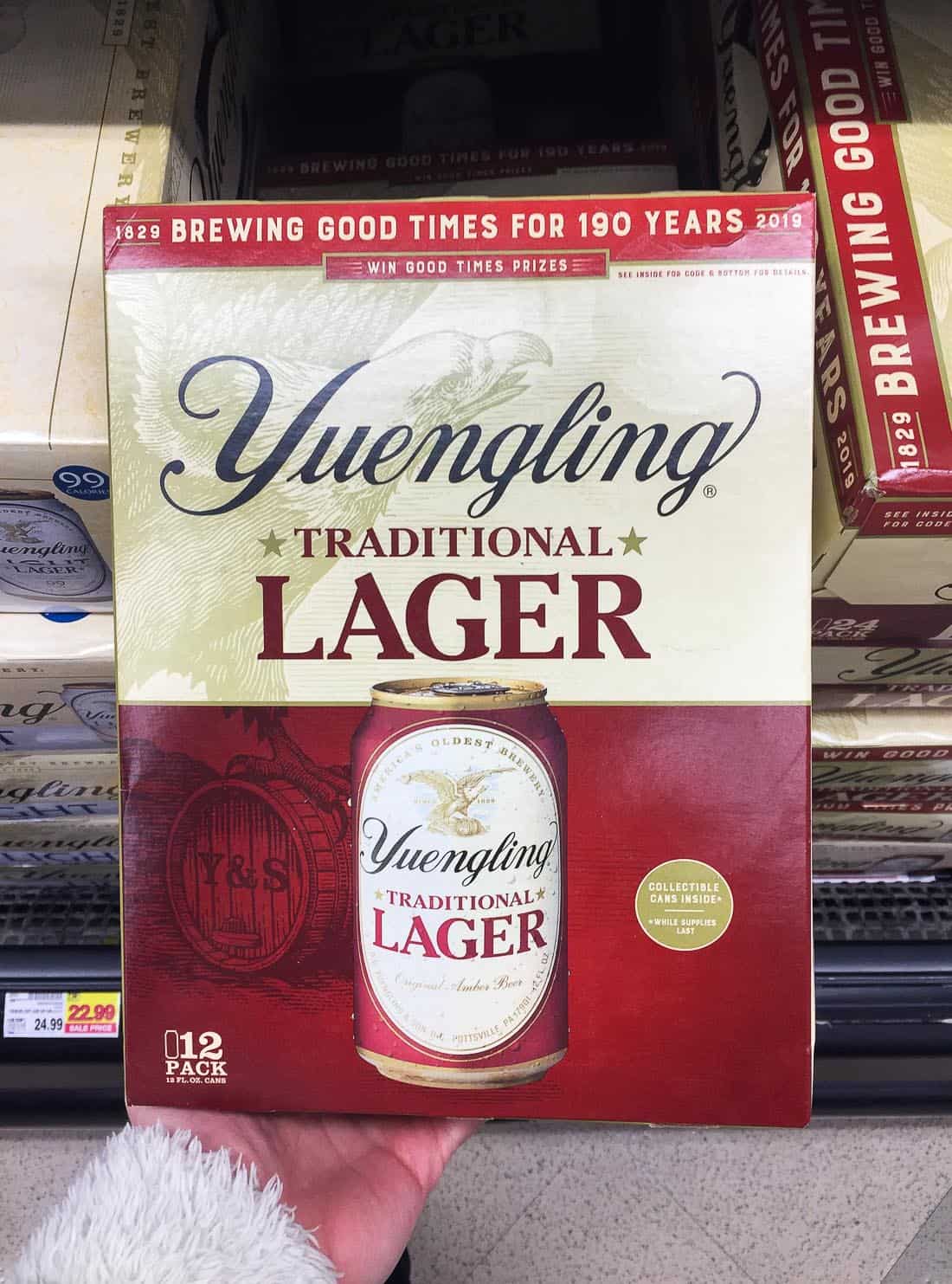 Stock the beverage bar
Because who wants to run last minute errands and have to worry about the drinks chilling in time? 🙂