This easy honey mustard vinaigrette is made with kitchen staples and horseradish for a kick. Ditch store-bought salad dressing with this flavorful and customizable recipe!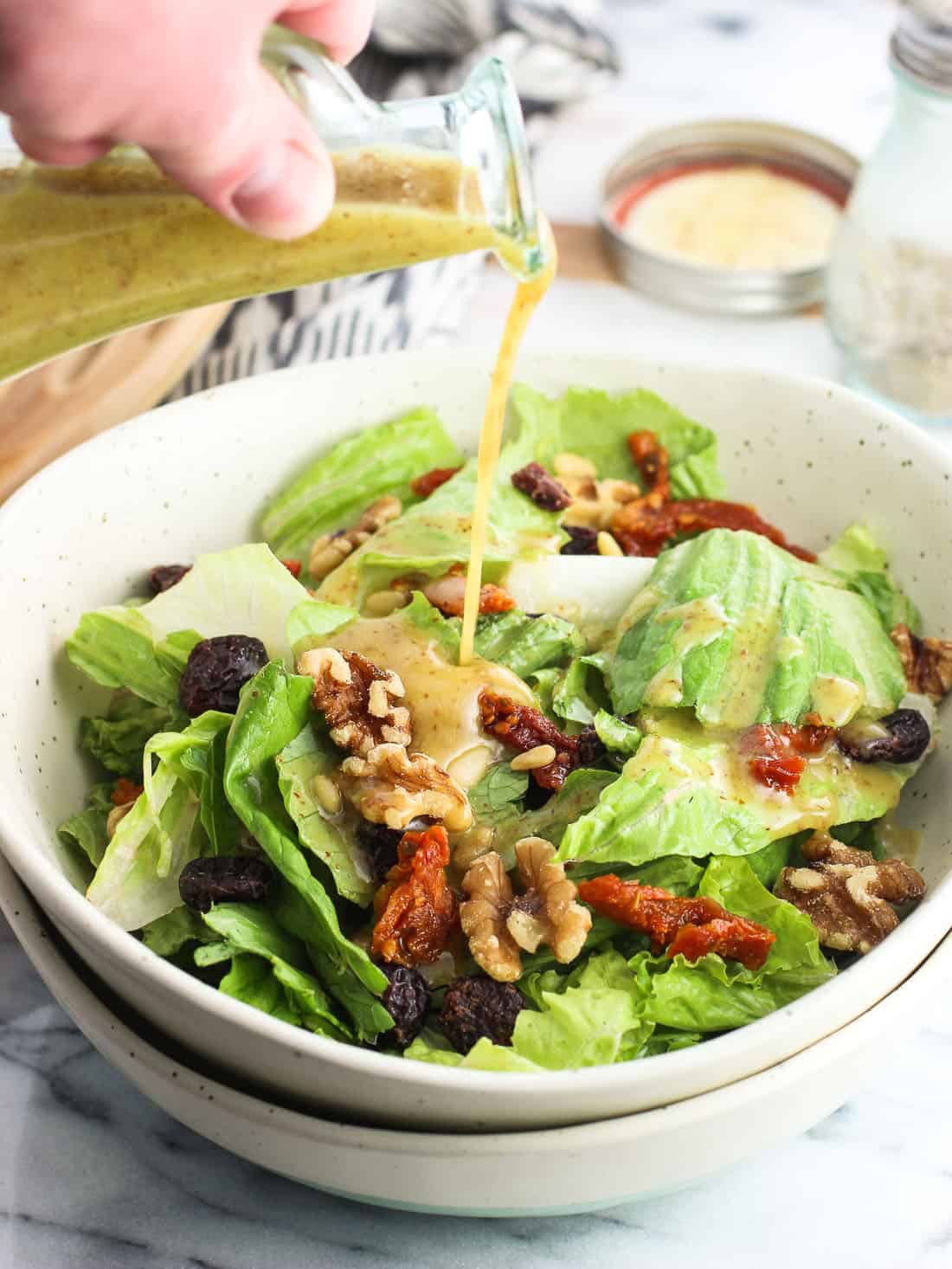 I keep things real around here, so I'll tell you exactly why this post is coming to you a little later than usual: Brian found the cords to his Nintendo 64 and we've been spending our after-work hours battling it out in Mario Kart and Diddy Kong Racing. HELLO, NOSTALGIA! It's amazing how much you remember of the little game quirks and all the shortcuts. I have to say though…I never remembered the games nearly as pixel-y as they look now. HD has ruined us. 😂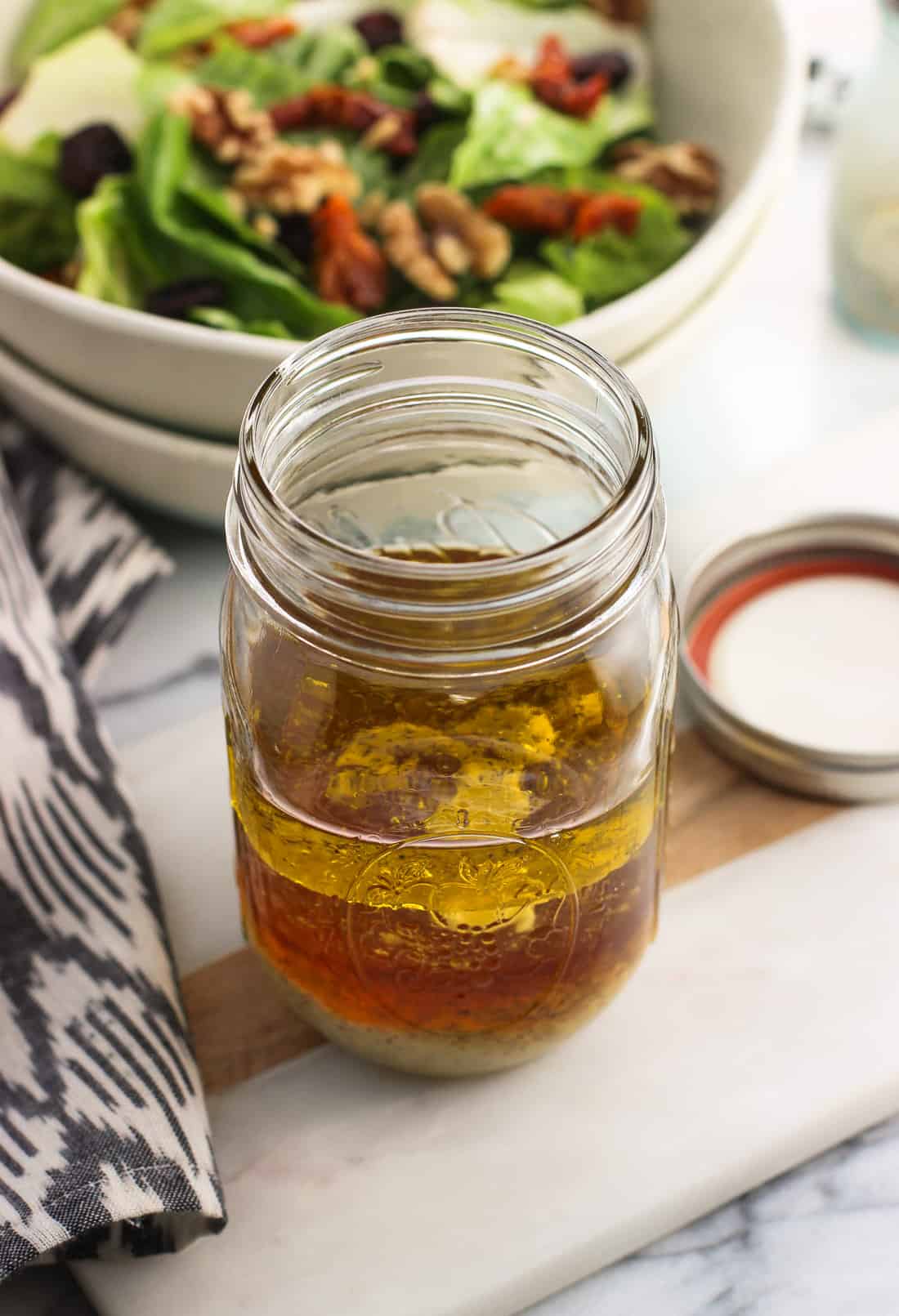 With all this gaming infringing on our dinner prep time (said in jest because this is our only gaming console), quick, flavorful recipes have been a big time focus lately. One of my very favorite lazy girl dinners is to throw leftover protein or simply baked chicken over a big salad and keep things exciting by switching up the dressing. Lately sweet onion poppy seed salad dressing has been making an appearance more often than not, but it's always good to switch things up, right? Right.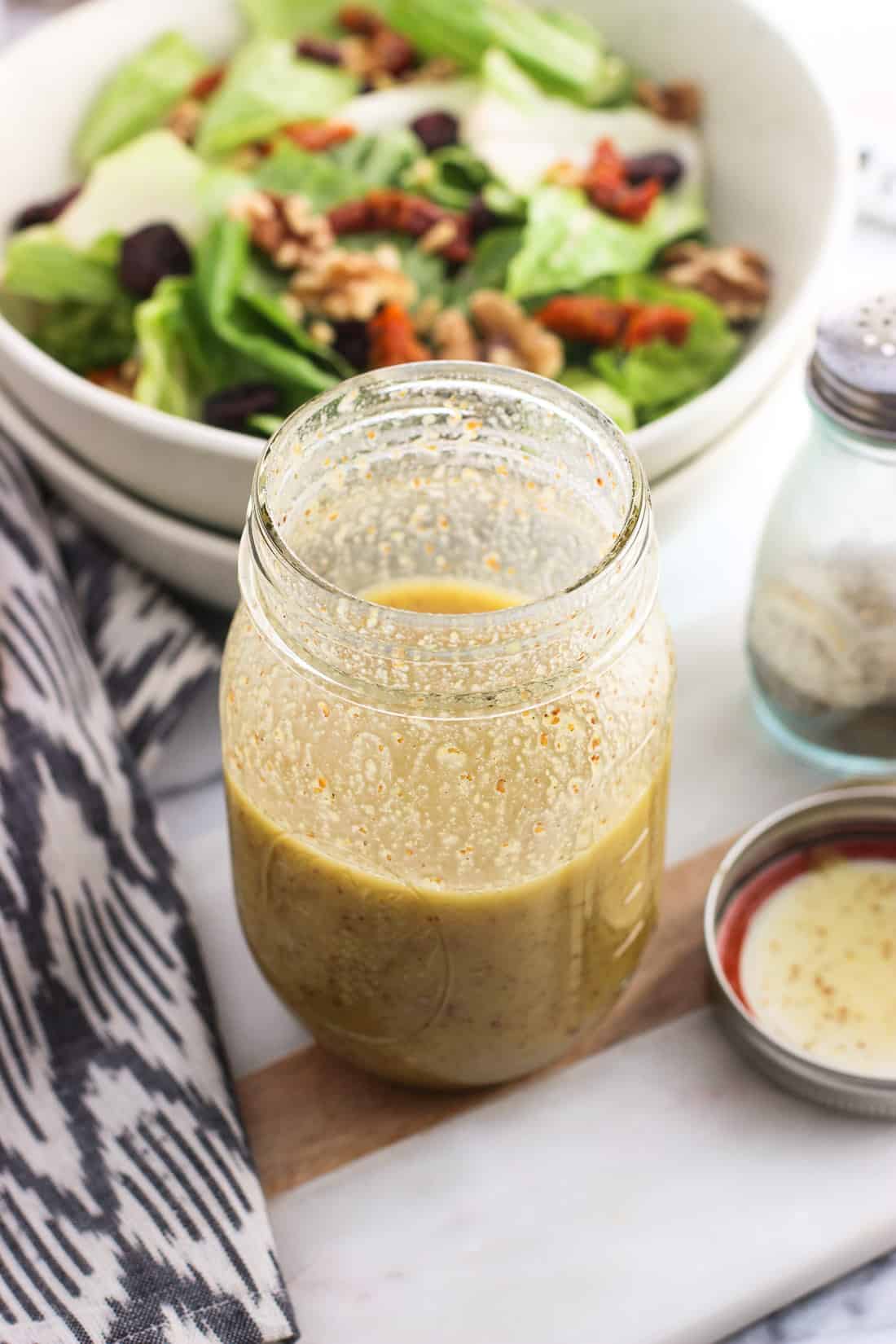 Using a thick and creamy honey mustard dressing as a dip for chicken, fries, or veggies totally works, but I'm partial to vinaigrettes on my salad. This honey mustard vinaigrette has four equal parts: thick and bold stone ground mustard, honey, olive oil, and rice vinegar. Honey and mustard for the 'honey mustard' part of it and rice vinegar and olive oil for the 'vinaigrette'. Rice vinegar has a nice punch that adds to the 'kick' alluded to in the title, but you can also use cider vinegar if you like.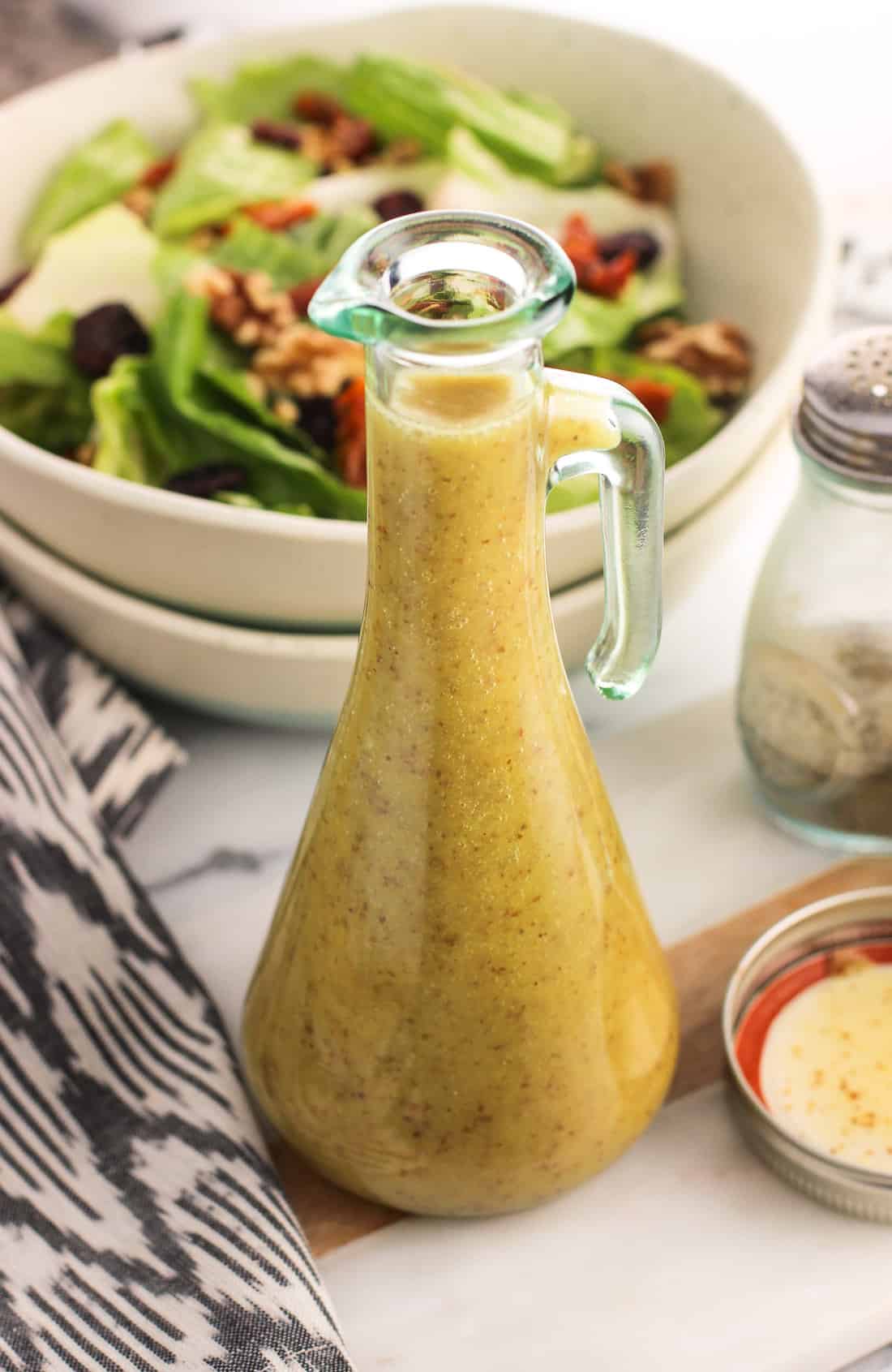 As for the rest of the kick….horseradish! I know I just posted sheet pan salmon and potatoes that uses cream style horseradish, but I couldn't wait to share this honey mustard vinaigrette. I've used up to one teaspoon, but there's wiggle room here to add less or even more. The horseradish is the main ingredient that gives this dressing a kick, so definitely customize it to fit your tastes.

Easy Honey Mustard Vinaigrette (with a Kick)
Ingredients
1/3 cup rice vinegar
1/3 cup honey
1/3 cup stone ground mustard
1/3 cup extra-virgin olive oil
1/2 tsp cream style horseradish, increase to 1 tsp if you like
Salt and pepper, to taste
Instructions
Add all ingredients to a jar and securely close the lid. Shake it up until all of the ingredients are well-mixed and it's frothy. Use immediately, or store in the refrigerator until ready to use. Shake well before each use.
Notes
I like to use a jar to make this dressing because I can use it to store it as well and cut down on dishes. You could also whisk everything up in a bowl if you prefer.