This maraschino snakebite is a fun beer and cider drink with a twist! Homemade maraschino cherries (and some of their liquid) are added for an extra layer of flavor. Great for sipping in the summer heat.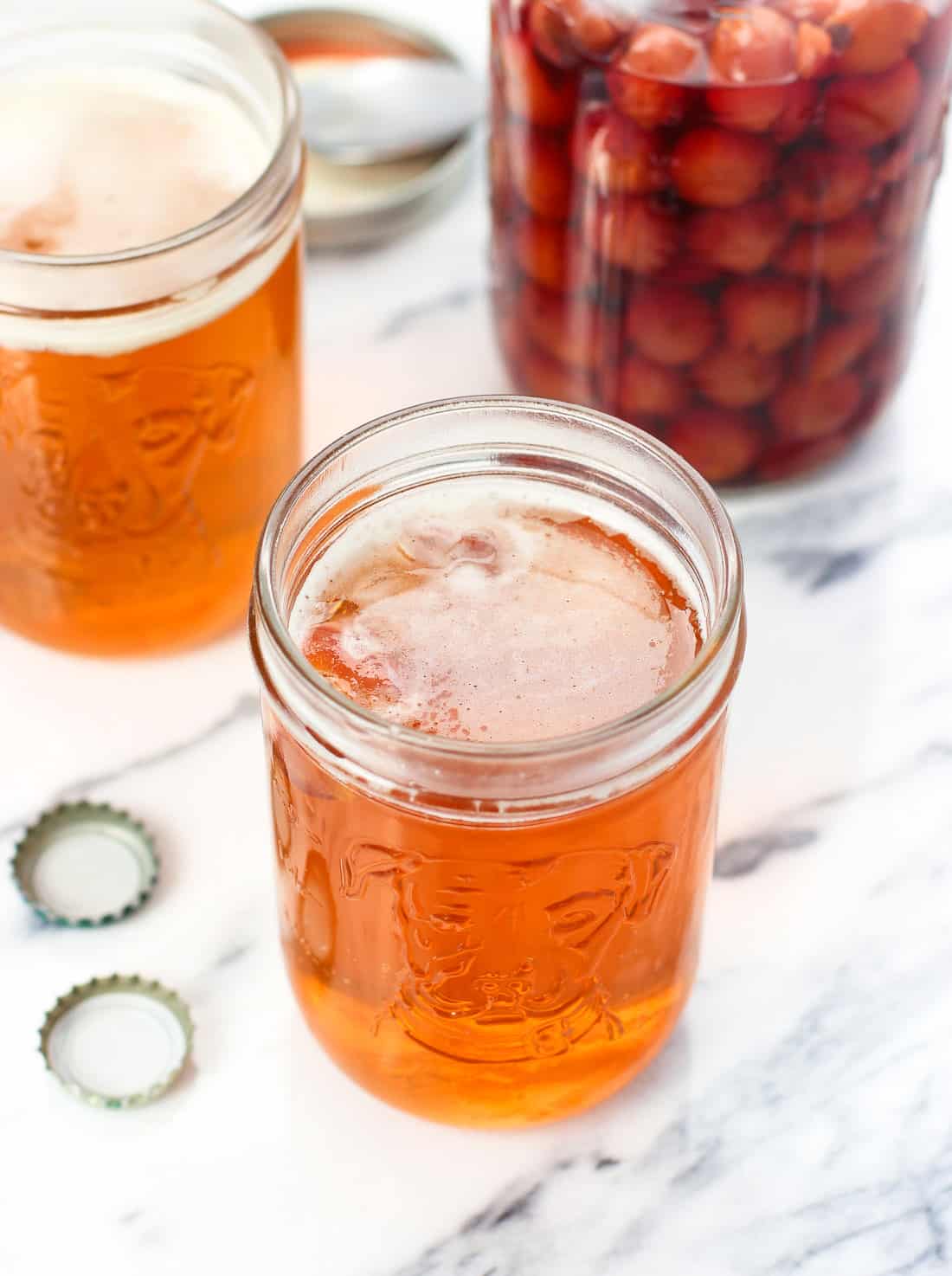 I'm motioning we rename 'Friday' to 'Fri-yay', and I suspect I'd get a lot of support given the sheer number of Instagram posts and Facebook memes that surface this time of week. I'm not a huge fan of going out on Friday nights as I tend to be pretty tired, but I'll muster a 'Fri-yay!' as I pour myself a drink and settle on into the couch to watch Netflix. Speaking of Netflix, we (finally) finished Mad Men and I'm getting agita thinking about the lack of shows we're in the midst of. I would love your suggestions!
It's only fitting that I share this maraschino snakebite on a Friday, because the odds are good that this will be what I'm sipping on tonight while I convince Brian to watch *all* the documentaries. It's a simple fancied up beer beverage that's taken to the next level with those homemade maraschino cherries I posted a few weeks ago. I love me some cherries.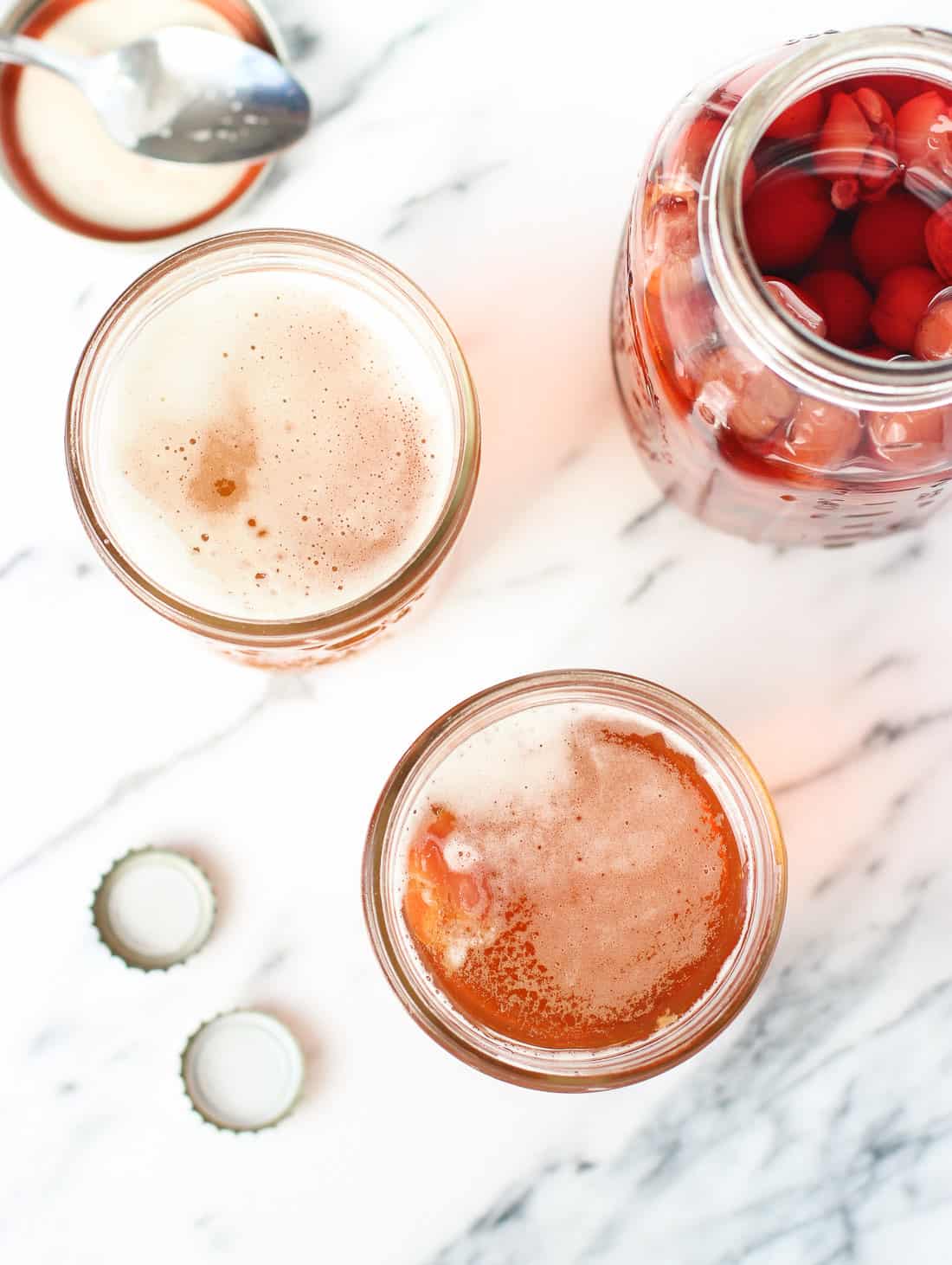 A snakebite is traditionally equal parts lager and hard cider combined in a drink, with variations that include something extra such as a splash of liqueur for sweetness and a bit of color. I don't have a ton of liqueurs frankly because we have zero room in our itty bitty kitchen, so I decided to take some liberties with this version and make it a maraschino snakebite.
Besides using a lager for the beer portion, I used a hard cider that was pretty moderate in terms of sweetness. If you've sipped them before you know that some have a higher sugar content than others. I personally prefer varieties that are lower in sugar, but please use your preferred kind.
Once those two lovelies are added to a glass, I added about one tablespoon of the liquid of my homemade maraschino cherries, which are simply comprised of maraschino liqueur and sour cherries. It adds a subtle flavor that complements beer/cider quite nicely! Once that was added I couldn't help adding a few cherries to the drink before stirring everything up (gotta use those cherries!). This drink, while slightly unconventional, will be on our menu for some time to come.

Maraschino Snakebite
Ingredients
6 oz. lager beer
6 oz. hard cider
1/2 oz (1 tbsp) maraschino cherry liquid
1-2 maraschino cherries, or to taste
Instructions
Add all ingredients to a glass and stir to combine. Enjoy!