Homemade maraschino cherries are made using just two ingredients and in about all of ten minutes. These naturally-colored maraschino cherries are bursting with flavor and add an awesome touch to cocktails!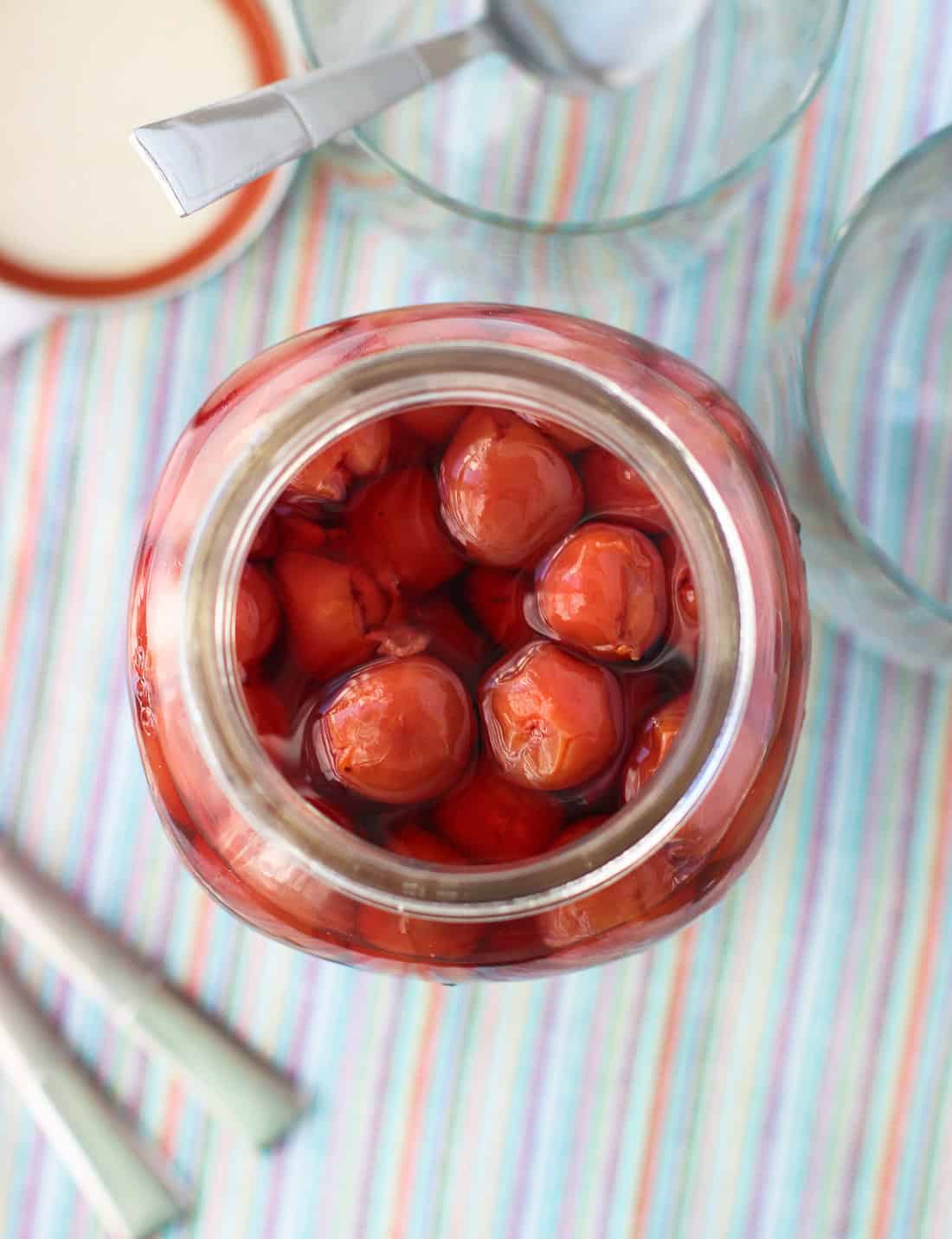 Maraschino cherries are one of my perpetual guilty pleasures. And not just while adorning pineapple upside-down cake, ice cream, and cocktails. There may have been a time or two or ten when I've snuck a cherry straight from the jar in a moment of weakness. But those cherries…we know about those cherries. They're s-w-e-e-t sweet sweet sweet, and a neon red like no other. Not the most natural-looking food, right?
This recipe for homemade maraschino cherries is here to kick Red #40's booty to the curb. Tart cherries and maraschino liqueur are all you need to make these easy drink + dessert accoutrements. What they lack in vibrant neon red coloring is more than made up in flavor…and a bite from the liqueur!
Besides the lack of artificial coloring, this is also the cheater's version of homemade maraschino cherries. Since sour cherries have a short time span when they're in season and available in stores (if you can find them at all), I used canned tart cherries in water. The ingredients are simple: just sour cherries and water. Sour cherries aren't great for snacking on solo, but are great in pies and other baked goods. They also have A+ availability for making homemade maraschino cherries year round, so that's a major plus. Just drain them of the water before adding to the simmering maraschino liqueur and you're golden.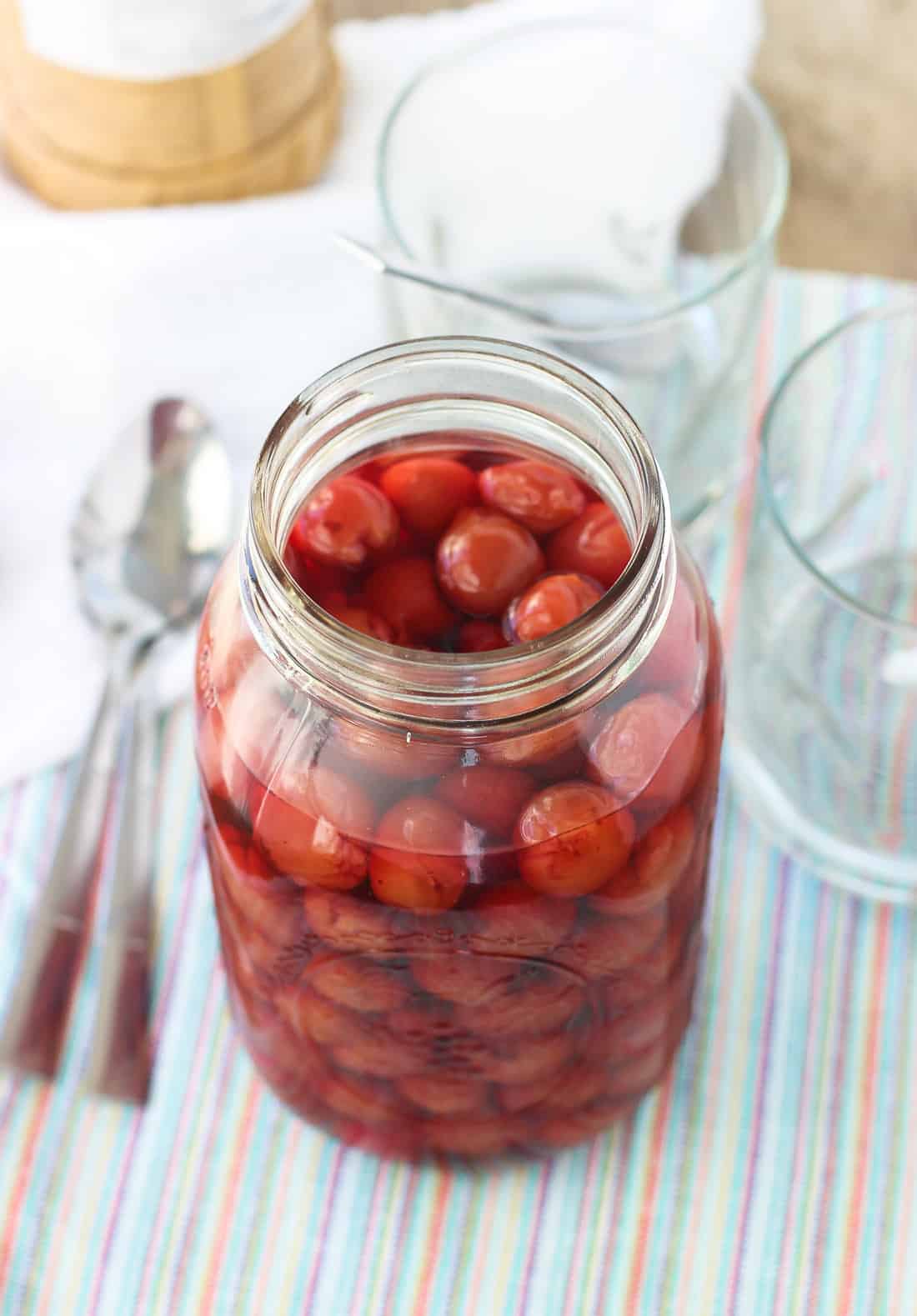 I've been doing my food blogger due diligence and testing out these homemade maraschino cherries multiple different ways. I love the special twist they give to cocktails, where you can definitely taste the maraschino liqueur shining through. The standard variety jar of maraschino cherries you find on the grocery store shelves doesn't contain actual maraschino liqueur, so the flavor of these is not quite the same. I'd hazard a guess though that using maraschino liqueur and not a high fructose corn syrup/preservatives/coloring mix gives these cherries the edge as far as authenticity is concerned. Stay tuned for a few recipes using these babies coming up soon!

Homemade Maraschino Cherries (Two Ingredients!)
Ingredients
3 cups tart (sour) cherries, drained of water or syrup if canned
1 1/2 cups maraschino liqueur
Instructions
Add maraschino liqueur to a saucepan over low-medium heat. Bring liqueur to a simmer, and then remove from heat and stir in cherries. Let mixture cool, and then transfer all to a container and store in the fridge.
Notes
Because this recipe makes a fair amount of cherries, you can easily half the recipe using 1 1/2 cups of cherries and 3/4 cup of liqueur for a smaller yield.

These maraschino cherries are best after at least a day, as the cherries have more of a chance to absorb the liquid.