This lemon orzo pasta salad is just the thing for spring and summer! Loaded up with fresh basil, chopped sliced almonds, white beans, and lemon juice, this pasta salad makes a delicious side dish that will feed a crowd.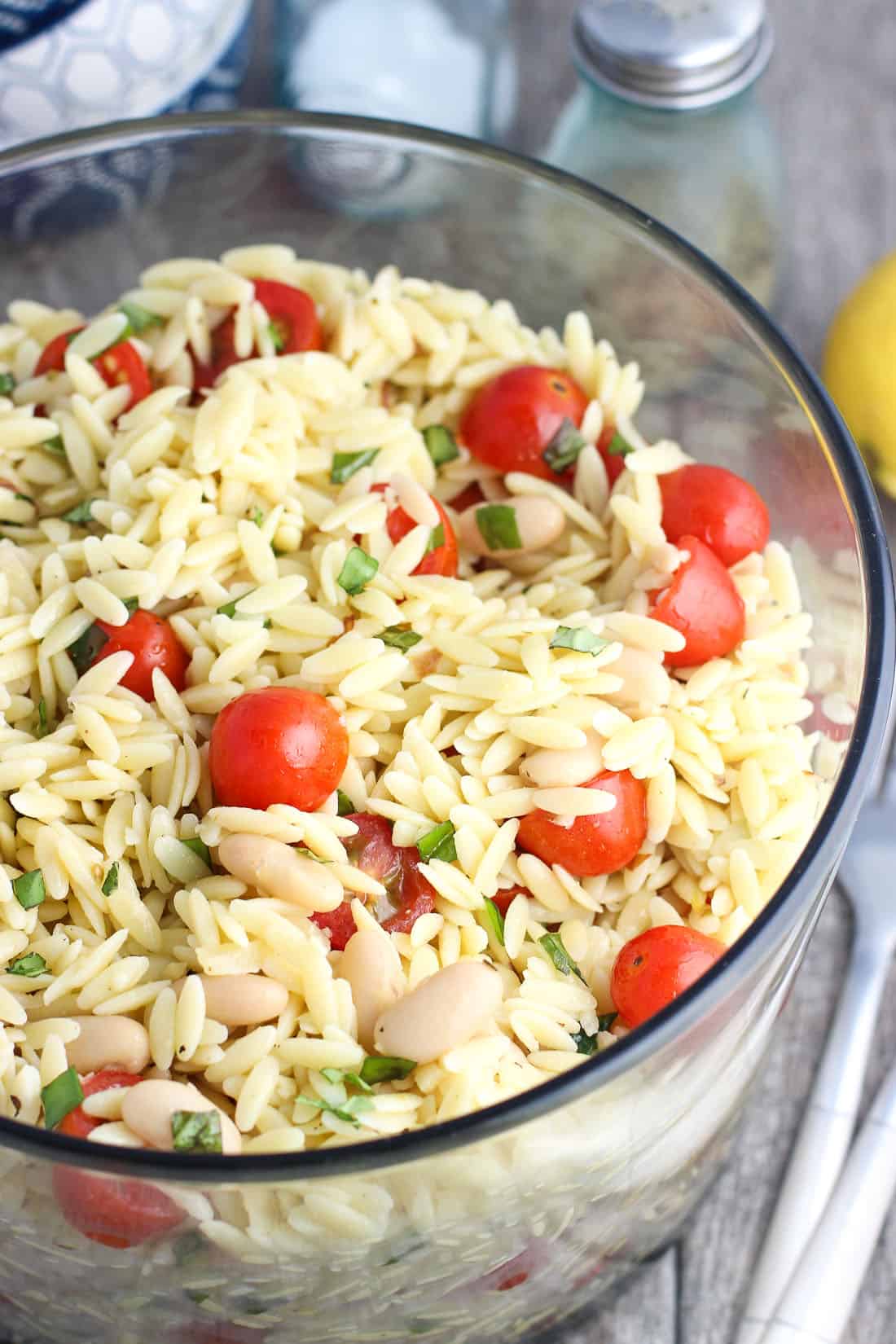 A long time ago (we're talking elementary school) I went on a sandwich strike. Why? I have no idea -- I ♥ sandwiches now. All I know is that I preferred something other than a sandwich to grace my Power Rangers lunch box for a while. So I was the little kid who chowed down on tortellini pasta salad with tomatoes, olive oil, and cider vinegar around the lunch table amidst a sea of PB&Js. Thanks, mom!
Eventually I got over my brief stint of being a picky eater, but that time began my life-long love of pasta salad. In my mind I equate them with spring/summer food, so that means we're coming into pasta salad season. 🙂 This lemon orzo pasta salad is loaded with freshly-squeezed lemon juice (ovviamente), fresh basil, chopped almonds, and cannellini beans for a brightly-flavored pasta salad ready to serve your crowd.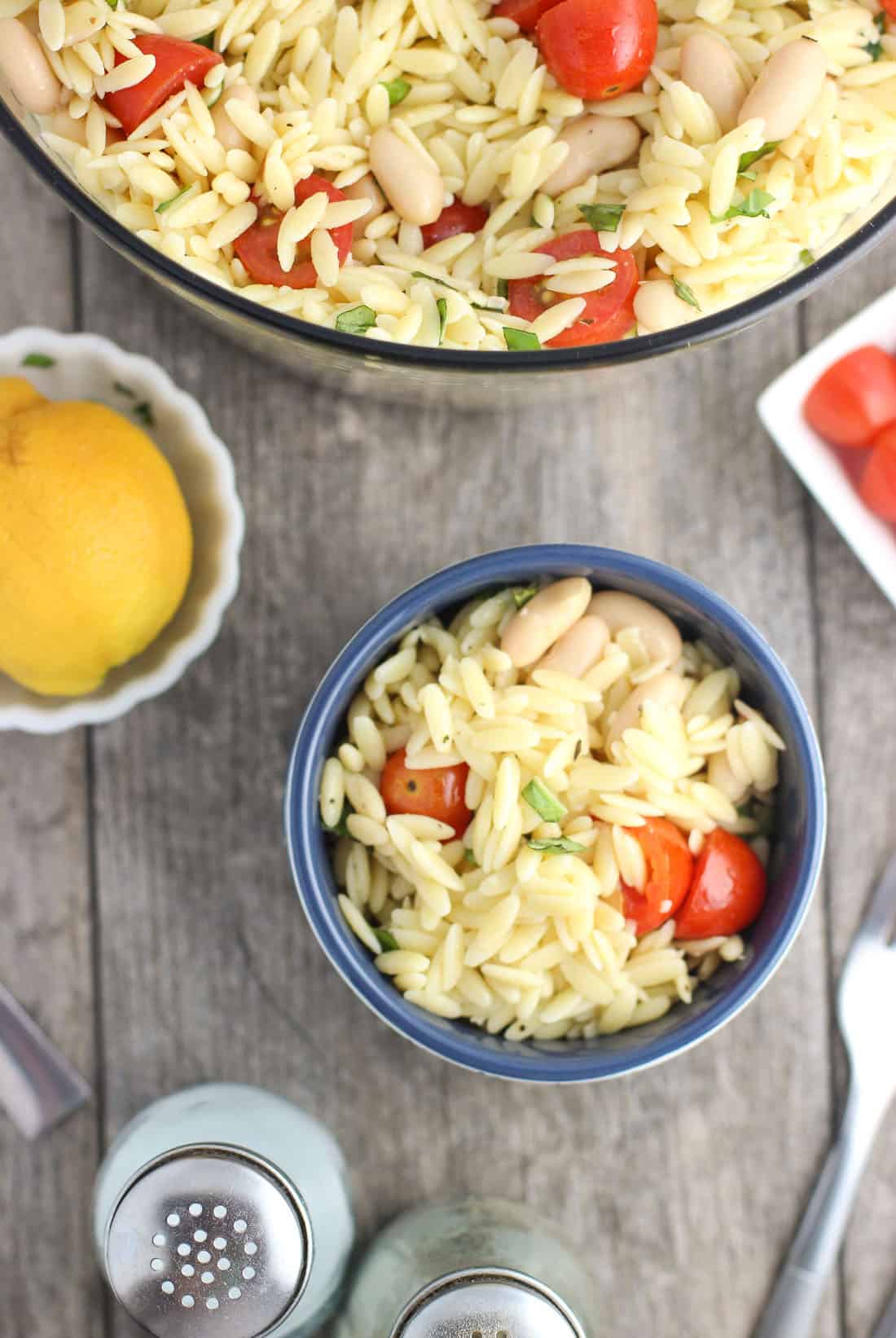 One of the things I just love about pasta salad is that it's so (so, SO) customizable. Everything from the pasta shape, to the quantity of liquid ingredients, to the add-ins is up to you. I used orzo here, but farfalle, shells, rotini, or really whatever leftover pasta odds and ends you have in your cabinets would work. Lord knows I have a ton of them. More or less lemon juice can happen, as can replacing cannellini beans with chickpeas (or saying a big no to beans entirely). Make this pasta salad yours!
This lemon orzo pasta salad was my monthly recipe contribution over on Oh Sweet Basil today -- you can check out the full recipe here.