Cornbread croutons are quick and easy to make with leftover cornbread! They make a great addition to salads, soups, chilis, and more.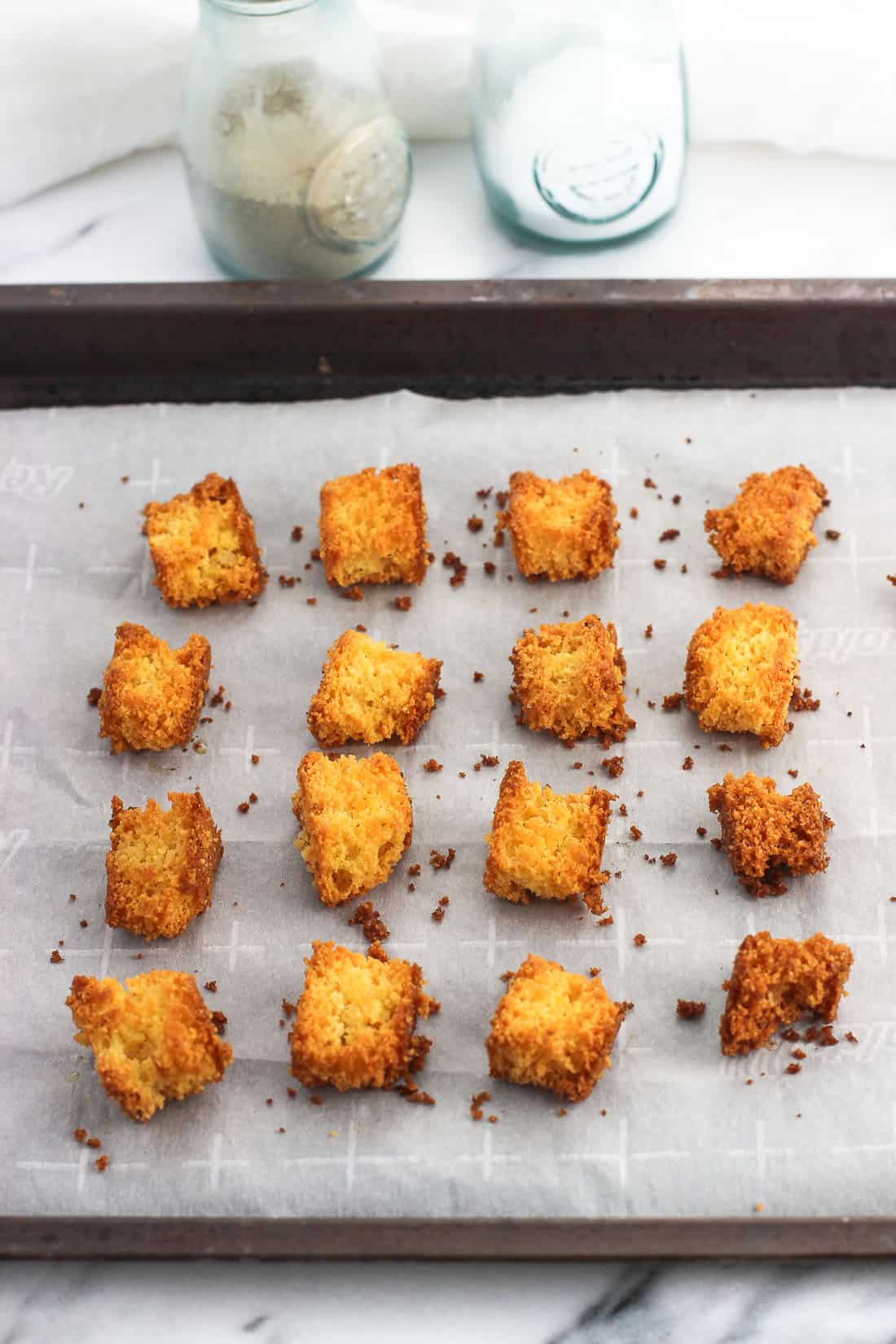 This most definitely qualifies as a "recipe but not really" kind of post, but sometimes it's good to put proper measurements and temperatures on something. Just winging it before I've tossed stale bread in too much oil to result in oily croutons (no thanks) and have baked them at too high a temperature and ended up with prettttty crispy cubes. Not a huge loss but kind of 'meh' regardless.
Not now! These cornbread croutons are PERFECT. If you're a regular reader you might notice that I don't often deem something the best ever or perfect (except these best ever whole wheat waffles…they truly are amazing). Reason being that taste is so subjective. I've received comments on the same recipe saying that it's both bland and overseasoned, too sticky and too dry, too sweet and not sweet enough…you name it, somebody probably thinks the opposite about it.
However these cornbread croutons embody all of those perfect crouton characteristics. Crumbly cornbread pieces bake up light and harden nicely, but don't harden too much that your fork has a hard time piercing them. They add the perfect flavor to salads and make a delicious addition to chili. I might be purposely saving cornbread pieces to become stale from now on just to make these cornbread croutons a reality.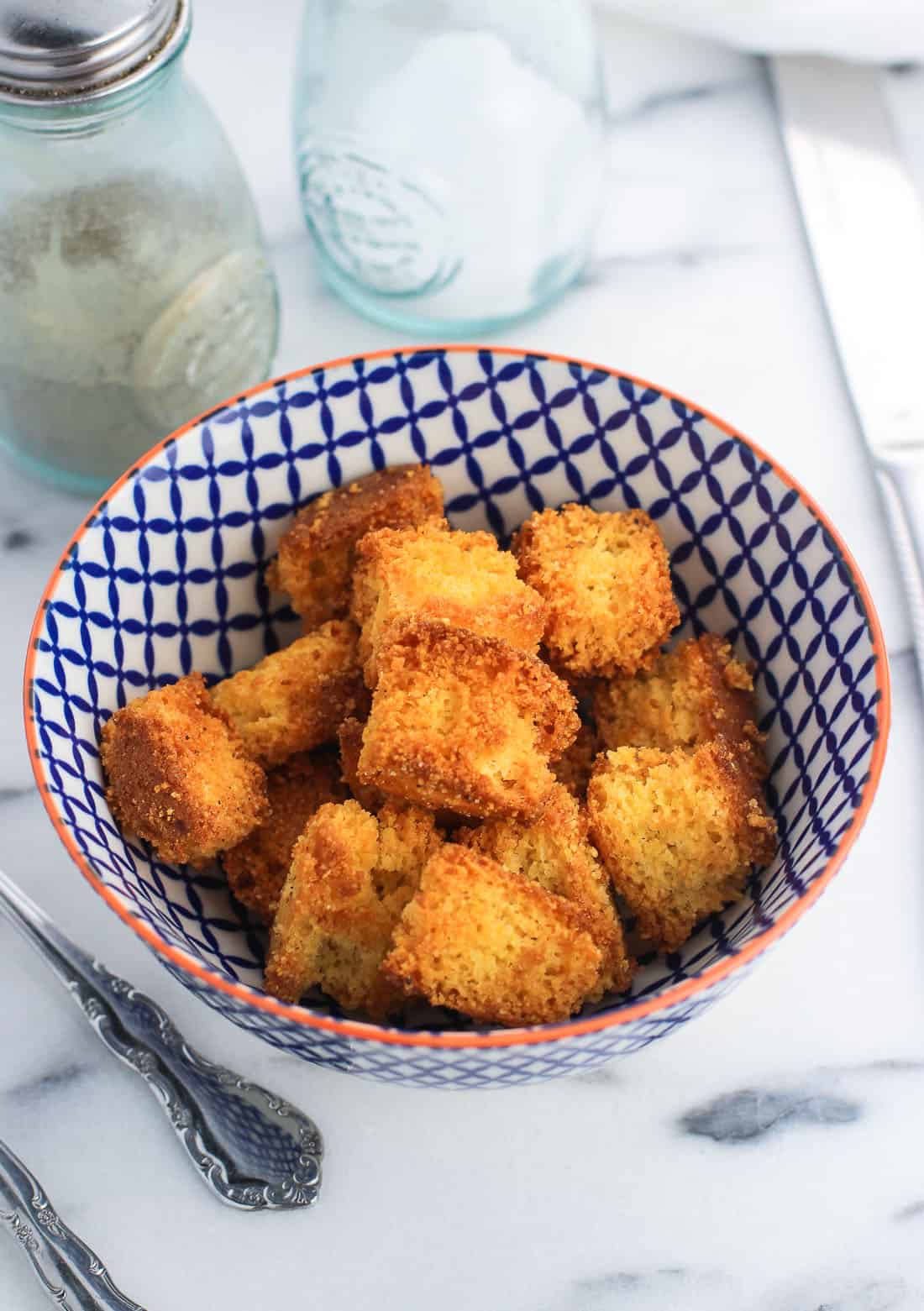 How to Make Cornbread Croutons
Ingredients
1 1/4 cup cubed leftover cornbread, approximate
2-3 tsp olive oil
Salt and pepper
Instructions
Heat oven to 350°F. Line a baking sheet with parchment paper or aluminum foil and set aside.
Gently toss leftover cornbread cubes in a bowl with olive oil and salt and pepper.
Place cornbread cubes on prepared baking sheet in a single layer, leaving space between each one.
Bake for 6-7 minutes and then flip each crouton over.
Bake for another 7-8 minutes, or until cornbread croutons have crisped to your liking.
Notes
Recipe can be doubled (or more) based on how much extra cornbread you have.