This avocado pesto pasta is packed with fresh basil, creamy avocado, and garlic for a pesto recipe with less oil. A delicious twist on a pasta favorite mixed with easy baked chicken!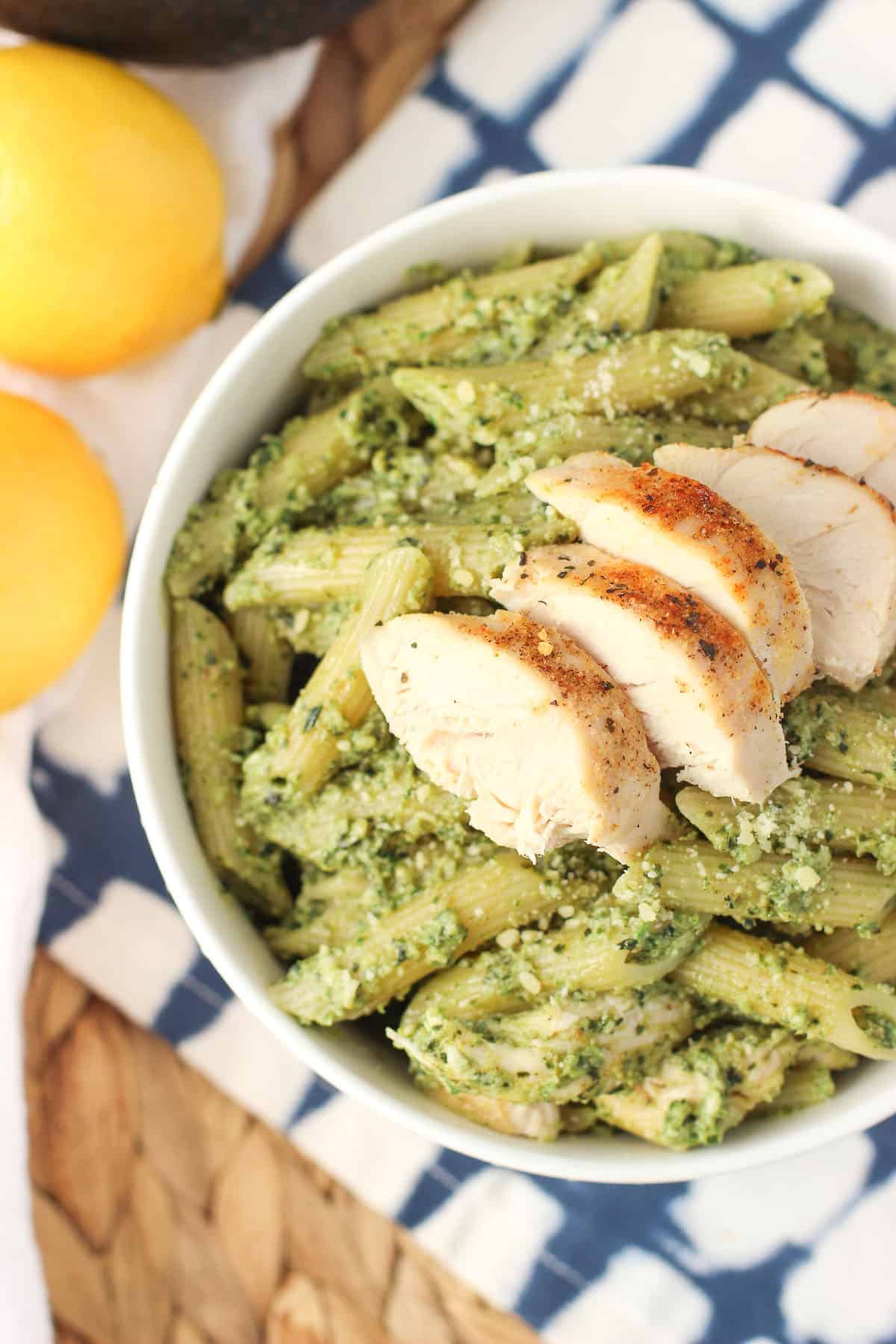 If there's ever a flavor I'd want to enjoy more of, it would probably, mmm definitely be basil. I can't get enough of it! I add it to eggs, all kinds of sandwiches, main dishes...even snacks like easy basil hummus. Basil? I'm a fan.
One of my favorite ways to eat basil (and I don't think I'm alone here) is in pesto. The main ingredient is basil, and it's usually coating pasta. Hello, carbs. ♥ This avocado pesto pasta with chicken fits the bill as a relatively quick weeknight dish, and features a lightened up take on pesto sauce, which is traditionally pretty olive oil-heavy. A ripe avocado is added to the food processor in making this pesto, which adds an creamy element to the sauce while reducing the oil. Making good choices while still enjoying pasta? Perfection.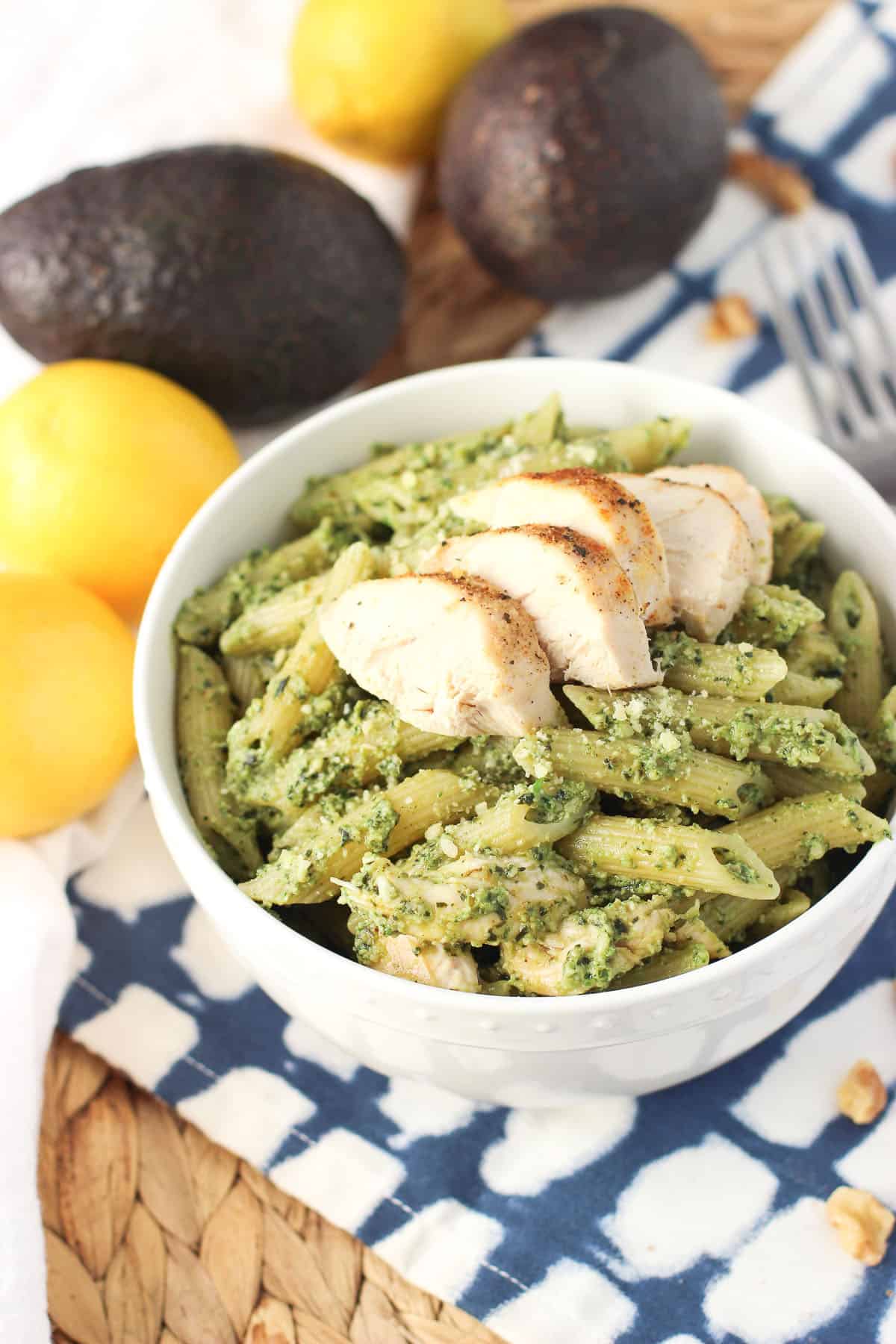 I'm SO excited to plant a garden this spring, but since we're moving in a few months, my great garden dreams are on hold for a little bit. Rest assured though one of my first purchases will be basil! Growing up our backyard basil plants were quite prolific, so pesto was a frequent occurrence on our menu. There's nothing easier than walking out into the backyard and "shopping" for your dinner ingredients.
I'm sharing this avocado pesto pasta with chicken as my monthly contribution to Oh Sweet Basil (fitting, right?), so head on over there for the full recipe!