This spicy baked orange salmon recipe takes about 45 minutes from start to finish, including time for a quick marinade! It's a healthy weeknight dinner that uses sriracha, orange zest, honey, and more.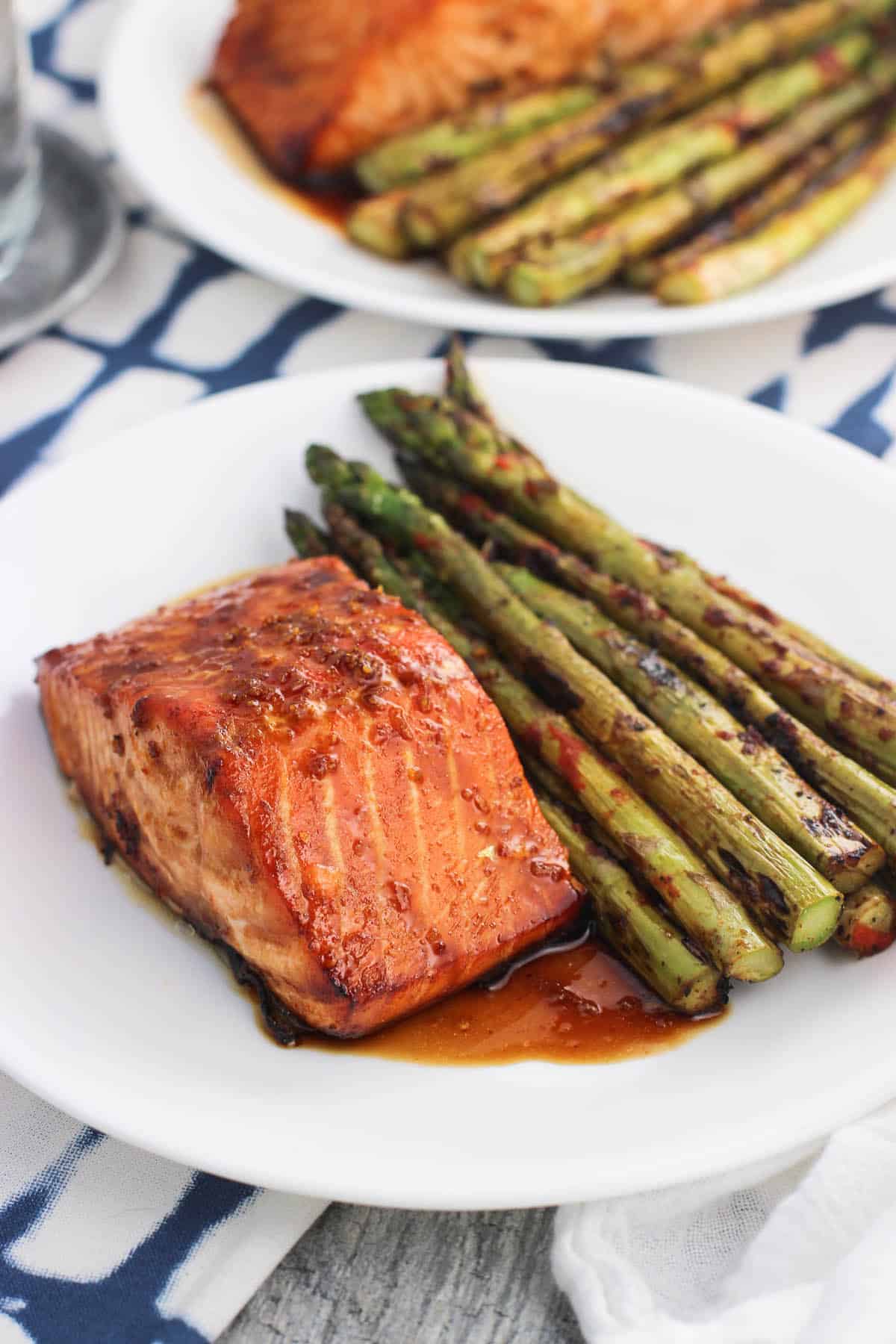 I've never thought about this too long and hard before, but I think I qualify as a seafood fanatic. Not that you'd know it by the lack of seafood recipes on my blog. Old Bay Shrimp have been holding it down solo, which is crazy to me because I eat some kind of seafood at least once a week. Note to self: must work on that.
I still remember the first time little me tried shrimp cocktail, and it wowed me so much details of that day are solidified in my memory. Catfish happened on my first trip to the south for work years ago, flounder was a fish we ate growing up (until I went through a brief phase of not eating fish because we had pet fish), and blue crabs were a learning experience the first time I went to visit my husbands family in Maryland during the summer. Baked clams, mussels in broth, spicy tuna rolls...yes yes yes. The only no-go so far has been Chilean sea bass, which I'm afraid to try after my mom had a swollen tongue reaction to, and I guess oysters. Currently having texture issues with those.
Here though, we're keeping things tried and true with salmon. A healthy fish that's lower in mercury and with a relatively mild flavor by itself. Soy-based marinades/glazes tend to work well with salmon fillets, and this spicy baked orange salmon features honey for a bit of sweetness, orange juice and zest for a citrusy note, and as much/as little sriracha as you please to bring the zip. Plus it pairs so well with spicy sauteed asparagus! (That's what you see in the pictures in this post).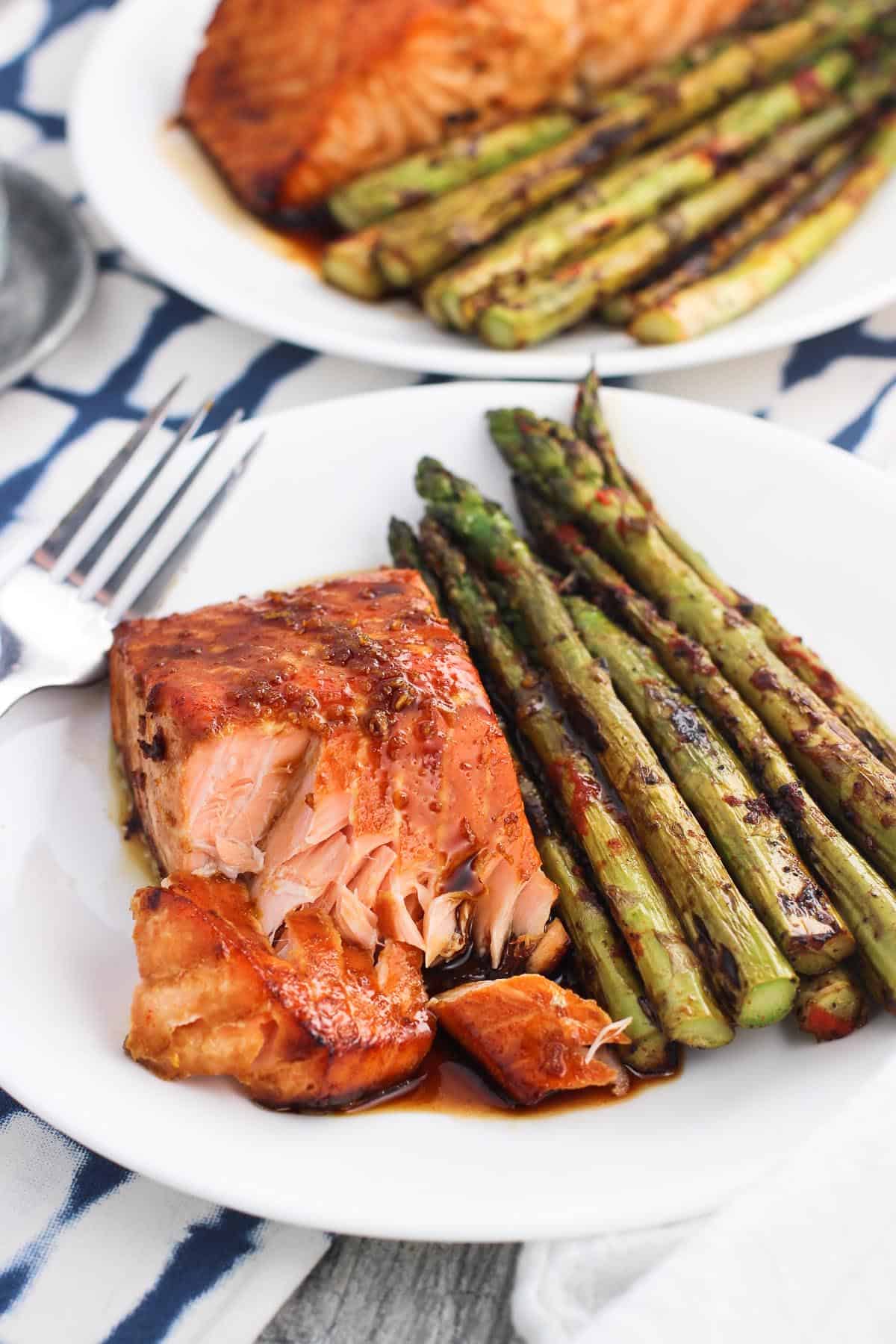 You can find the full recipe over on Oh Sweet Basil.