Guys, I've had total ants in my pants waiting to share this orange chocolate cashew butter with you. It's a three-ingredient, three-minutes kind of recipe that will revolutionize your toast- and sandwich-eating and it couldn't be easier!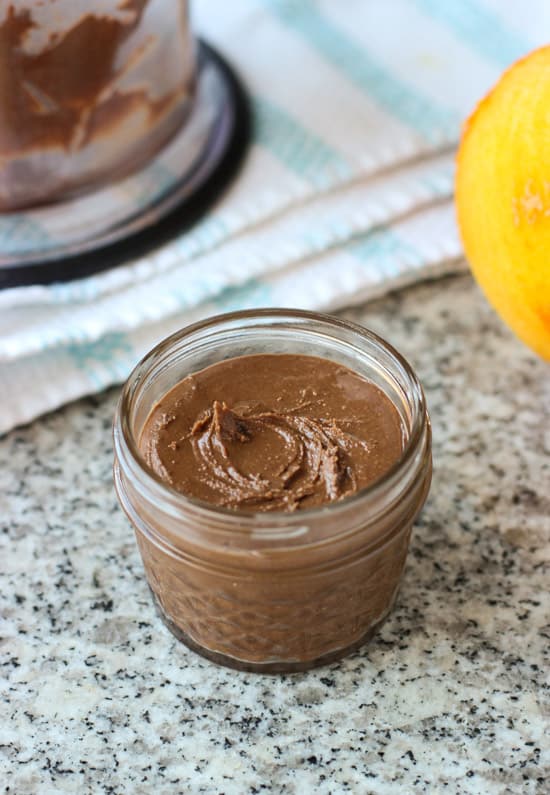 What hasn't been as easy? Actually sharing it with you! I don't want to harp on the tech problems I've been having, but the extent to which they've escalated is almost laughable at this point. Unintended blog downtime last week, complete with a stir fry post that vanished (and was resurrected – yesssss). Then my seven-year-old laptop starting giving me attitude with multiple blue screens of death (!!). Then as if the universe wasn't cruel enough I broke our coffee maker. Because if there's one thing that makes computer problems the slightest bit easier to handle, it's caffeine. WHYYY.
And have I mentioned that this past week, our TV has turned itself on at top volume TWICE in the middle of the night? Lord help me.
So here it is – finally – in all its orange-y, chocolate-y, cashew butter-y goodness.
All you need are cashews, unsweetened cocoa powder, orange zest, and a food processor
. First it becomes a delicious, crumbly mess…
Then with a little more processing it becomes less crumbly and more cohesive. But it's not done yet!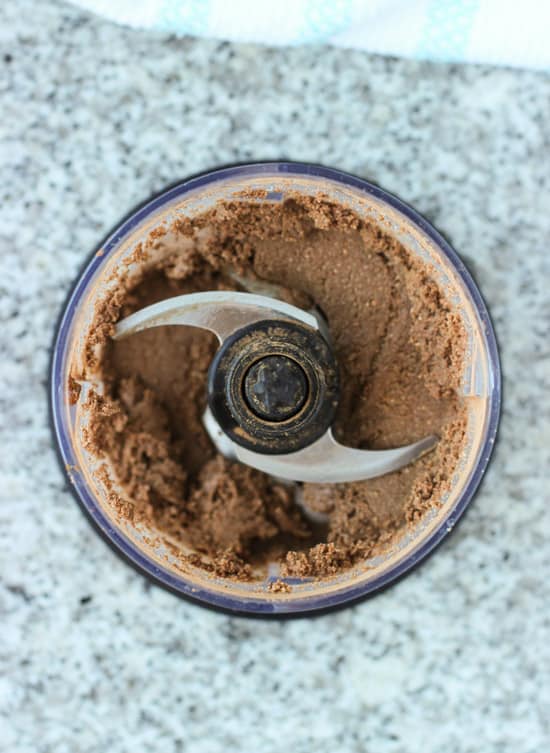 There. it. IS. Creamy, perfectly spreadable, orange cashew butter. Grab a spoon!
This cashew butter makes a killer OM & OCCB sandwich. I know you're thinking right now WHAT is she talking about. That would be an orange marmalade & orange chocolate cashew butter sandwich and oh my gawd is it good. It's a smidge fancier than your standard PB & J and makes me stare down the clock at work, willing it to hit 12 so I can run and grab it out of the fridge.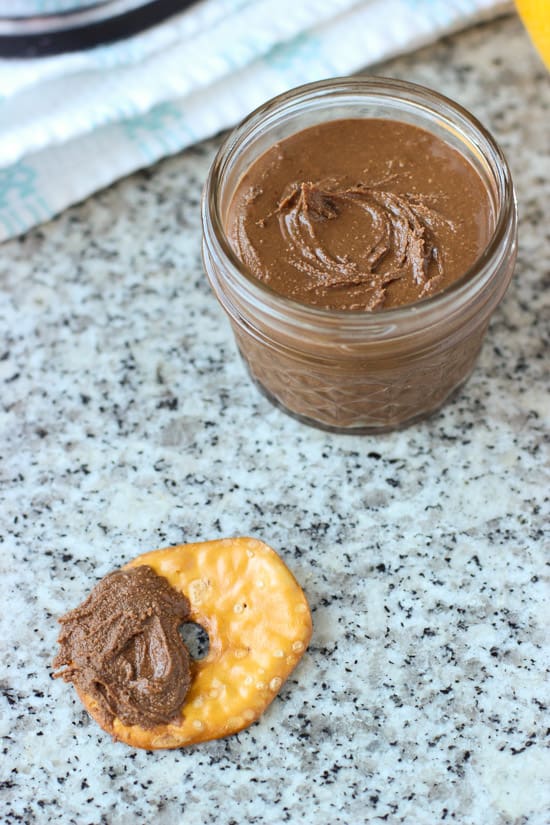 When you've got something this good in the house, lunch can't possibly get all of the love. Pretzel chips dipped in this stuff? Incredible! Ditto for pita chips, crackers, apple slices…
The list goes on.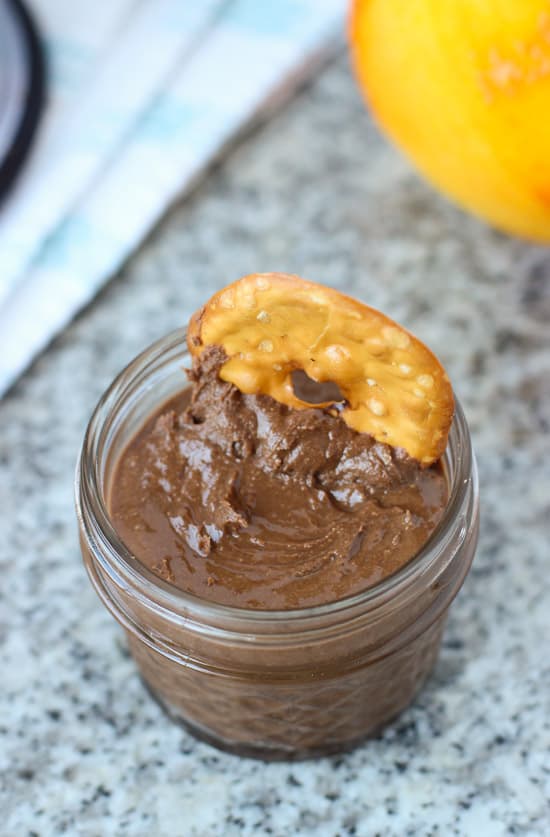 Orange Chocolate Cashew Butter
Ingredients
1 cup cashews, salted or unsalted
3 tbsp unsweetened cocoa powder
3/4 tsp orange zest
Instructions
In a food processor, add all ingredients and process in intervals for 1-2 minutes total, or until mixture is smooth and creamy. Stop periodically and scrape down sides with a spatula. Refrigerate.
Notes
Using unsweetened cocoa powder (instead of chocolate chips) prevents the cashew butter from hardening too much after it's been in the refrigerator.
P.S. After years of searching, I'm finally happy with my food processor/blender situation! I bought this
Ninja Master Prep blender/food processor set
, which is awesome. It blends everything evenly, has multi-tiered blades to really chop things up, and is SUPER affordable in relation to all those fancy pants models out there.
*this post contains affiliate links