Oatmeal maple bars feature a pecan graham crust and are warmly spiced with cinnamon and maple extract. These bars are chewy like oatmeal cookies!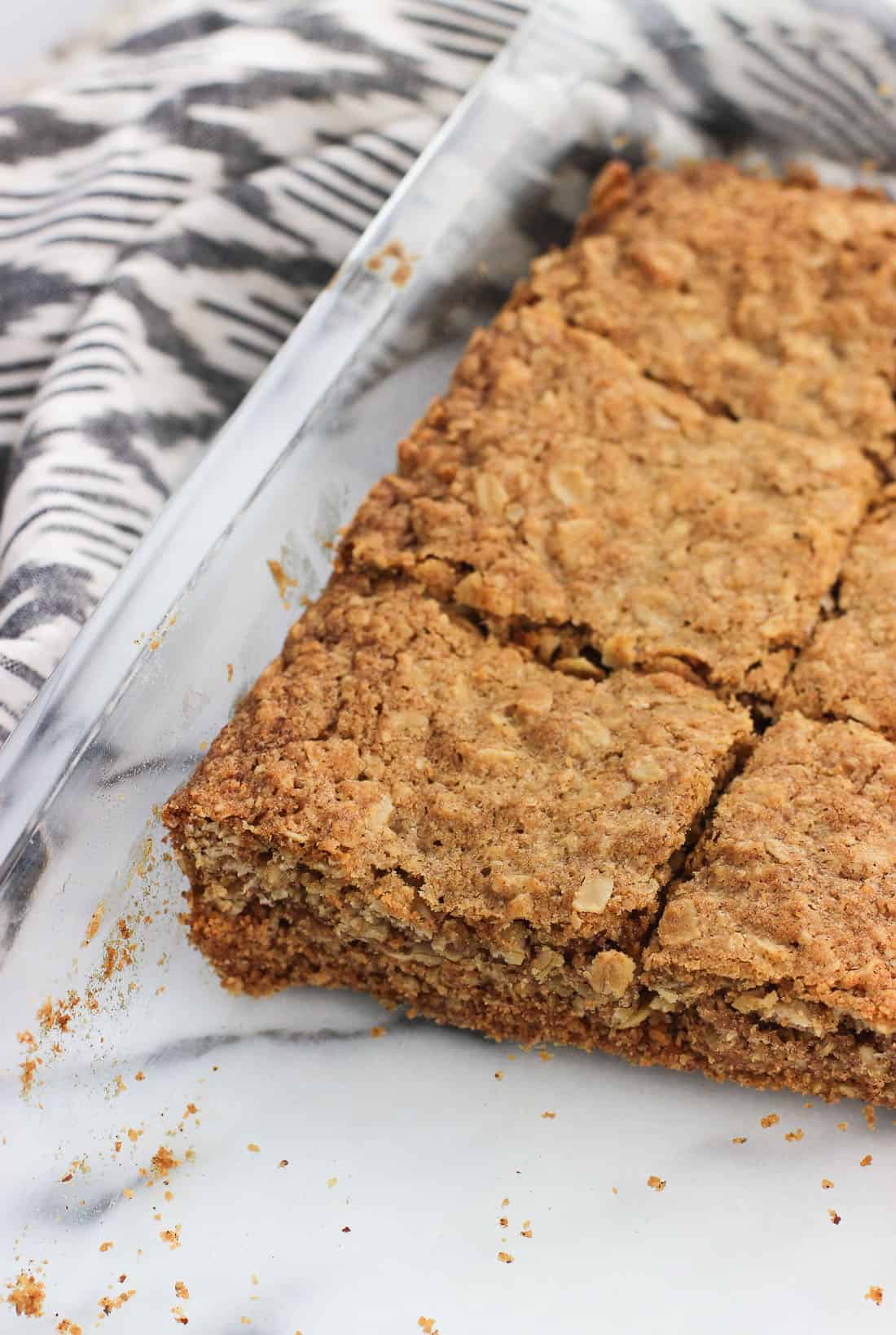 This post was written in November 2013, with the pictures updated in September 2017.
It's autumn-overload around here, guys. It's funny though, because that statement applies to most everything out here in San Diego except for the weather. After growing up in the northeast for all but the past year, sunny and 74°F doesn't quite register in my head as fall.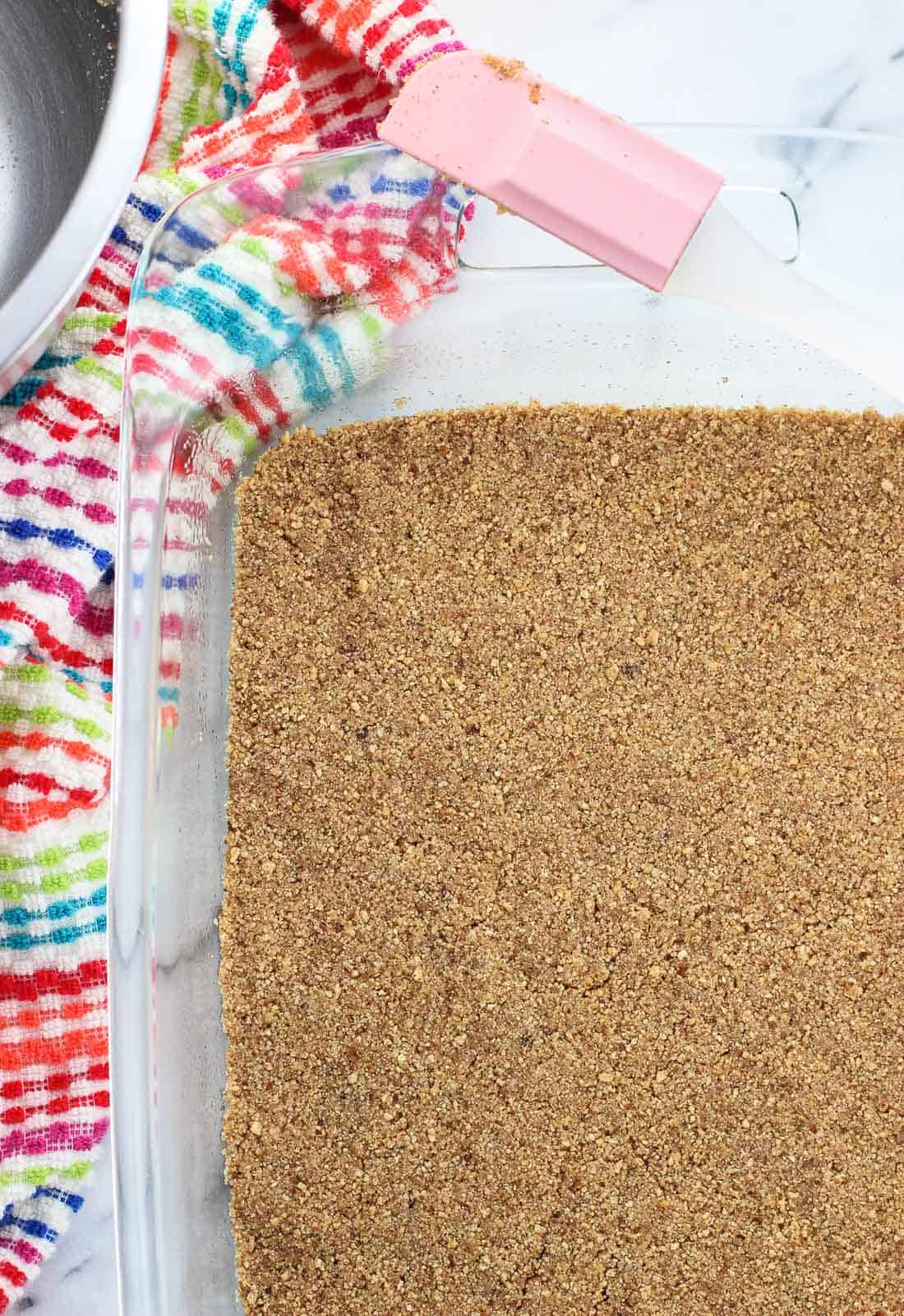 Without fail though, I seem to be having a mental block, where my brain knows it's November, so it must be the time of year where I pull out my fall clothes. This muddled thinking has led me to regularly dress WAY too warm for work. As in everyone else is wearing t-shirts while I'm clad in a chunky knit sweater and leather boots, and probably brought a jacket just in case, too. Easy to pick the transplant out of the crowd, huh?
Maybe it's to make up for the still-summer weather, but I've been overcompensating in the kitchen. Maple this, pumpkin that…I can't seem to help myself. And this recipe is no different. I saw a bottle of pure maple extract on the shelf at our local natural foods grocer and before I knew it, it was sitting pretty in my basket. It imparts such a warm, rich flavor in these oatmeal maple bars, I'm still scratching my head as for why it hadn't made an appearance in my kitchen sooner.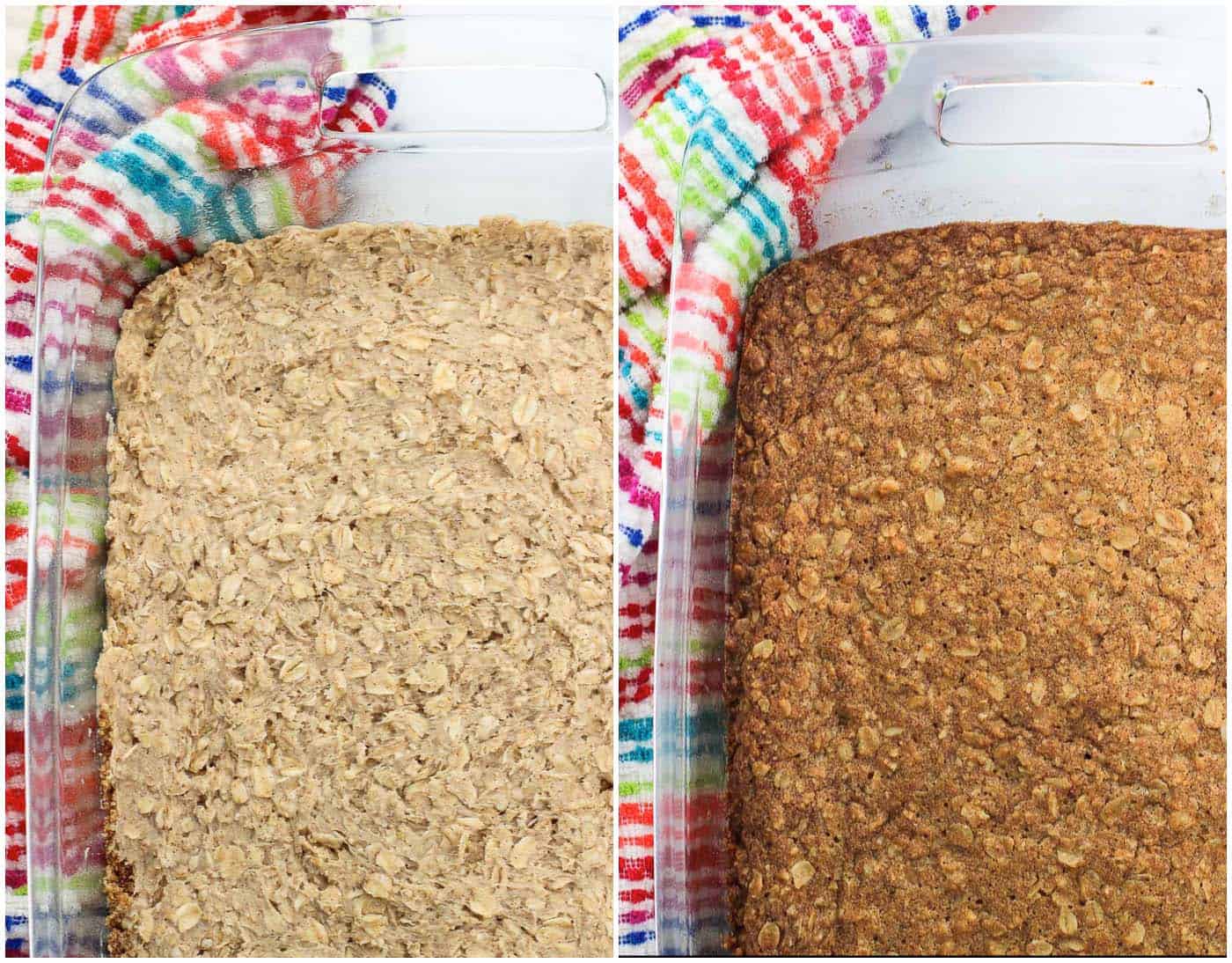 But I better get it all out of my system before December though, right? After all, that's peppermint's time to shine. 🙂
Recipe Notes:
Let's talk about the crust. For starters, it's not 100% necessary for this recipe to work. These chewy oatmeal maple bars can be baked the same way without the crust, however I'm partial to the extra bit of texture and flavor the pecan/graham cracker combo adds.
Speaking of the crust, be sure there's enough melted butter so that the mixture isn't too dry. Squeeze the crust mixture in your hand. When you release your hand, you should be able to see the sharp impressions your fingers leave as the crumb mixture holds its shape.
Maple extract is different than maple syrup. It's much more concentrated in flavor, and doesn't add sweetness like maple syrup would. The maple flavor it imparts isn't super strong, but adds something special to these bars. If you'd rather not use maple extract, I would replace it with an equal quantity of vanilla extract. If you'd like to use maple extract but don't have it, I've linked to the kind I like above (it's just a few dollars and will last a long while).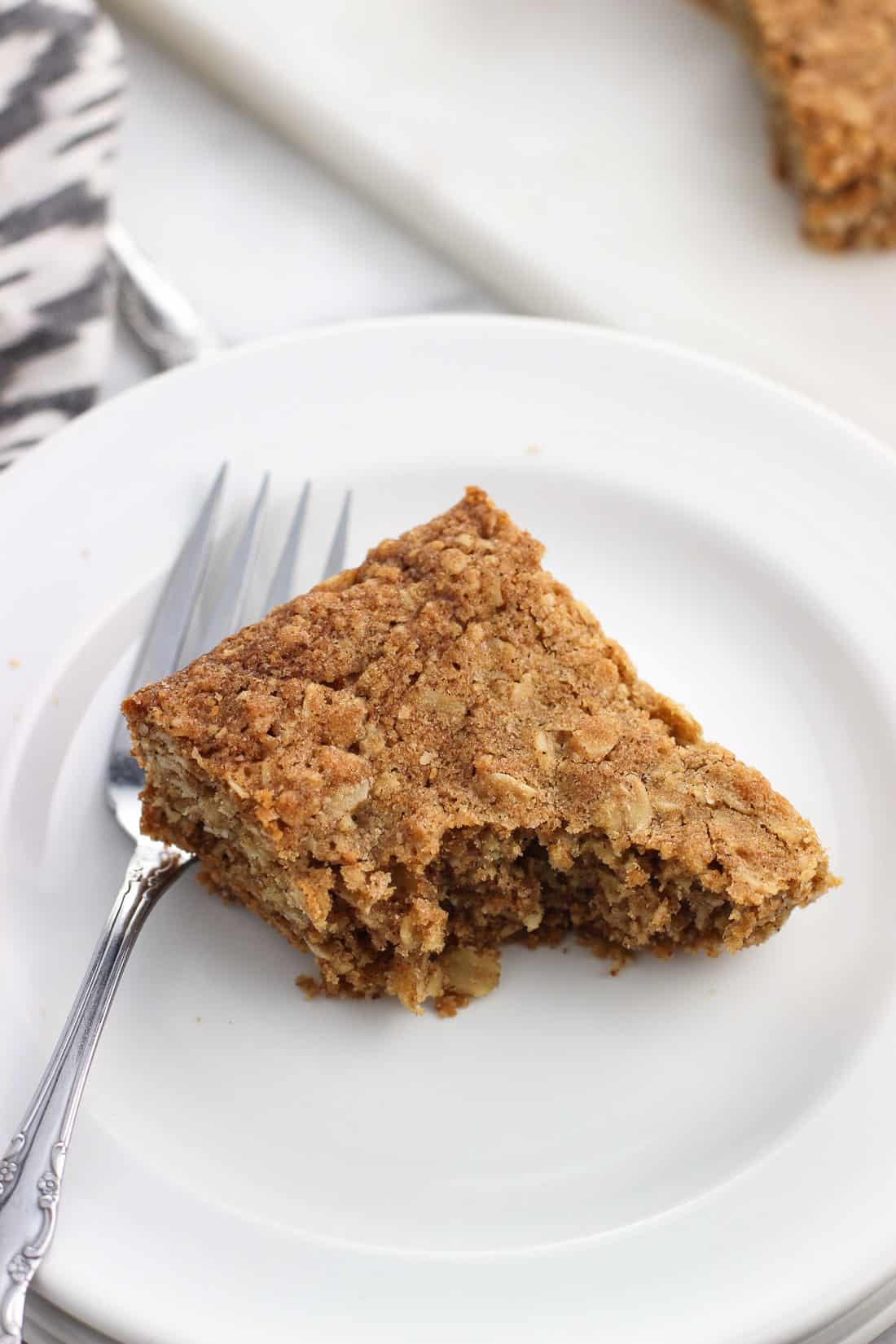 *This post contains affiliate links.
Chewy Oatmeal Maple Bars
Oatmeal maple bars feature a pecan graham crust and are warmly spiced with cinnamon and maple extract. These bars are chewy like oatmeal cookies!
Ingredients
For the pecan graham crust:
1/2

cup

pecans

6

graham cracker sheets

1/2

tsp

ground cinnamon

5

tbsp

unsalted butter,

melted
For the oatmeal maple bars:
1

cup

unsalted butter,

softened

1

cup

brown sugar

1

egg

1

tsp

maple extract

(see note above)

1/2

tsp

vanilla extract

1 1/4

cup

all-purpose flour

1

tsp

baking soda

1

tsp

ground cinnamon

1/2

tsp

salt

2 1/2

cups

old-fashioned oats
Instructions
Preheat oven to 375ºF. Spray a 9"x13" baking dish with cooking spray and set aside.

Add pecans to the bowl of a food processor and pulse until finely ground. Break up graham cracker sheets and place them in the food processor, pulsing until they're in fine crumbs, too.

Pour out pecan/graham crumbs into a mixing bowl and stir in cinnamon. Pour in melted butter and work it into the crumbs with a spoon or your hands until the crust mixture reaches a sandy consistency that sticks together well and holds it shape when pressed. You may need to add more butter or crumbs in order to reach the right consistency.

Firmly press crust mixture into the bottom of the prepared pan.

Cream together butter and sugar in the (now empty) bowl the crust mixture was in. Add egg, maple extract, and vanilla extract and mix until creamy.

Add the flour, baking soda, cinnamon, and salt and mix in until just combined.

Stir in oats.

Scoop oatmeal mixture out on top of the crust in the baking dish and press it evenly all over.

Bake for 25-30 minutes, or until the top is golden, the edges are golden-brown, and a toothpick inserted into the center comes out clean. Let cool completely before slicing into bars.
Notes
If some of the crumbs of the crust separate out when you slice these bars, they should be pretty easy to press back into place with the edge of a spatula.
Nutrition
Serving:
1
bar
|
Calories:
186
kcal
|
Carbohydrates:
23.3
g
|
Protein:
3.1
g
|
Fat:
9.7
g
|
Saturated Fat:
5.3
g
|
Cholesterol:
31
mg
|
Sodium:
102
mg
|
Potassium:
55
mg
|
Fiber:
1
g
|
Sugar:
10
g
|
Calcium:
10
mg
|
Iron:
4.5
mg
Nutritional information is provided as an estimate. As it can vary due to many factors (brands used, quantities, etc.), we cannot guarantee its accuracy.
Oatmeal bar portion adapted from Quaker Oats