Making homemade vanilla extract is incredibly easy! The first version here uses vanilla beans and bourbon for a classic, richly-flavored vanilla extract. The second version adds orange peel to the mix for an orange vanilla extract that provides an extra layer of flavor to cookies, muffins, and other baked goods. Less expensive than store-bought, and they make great gifts!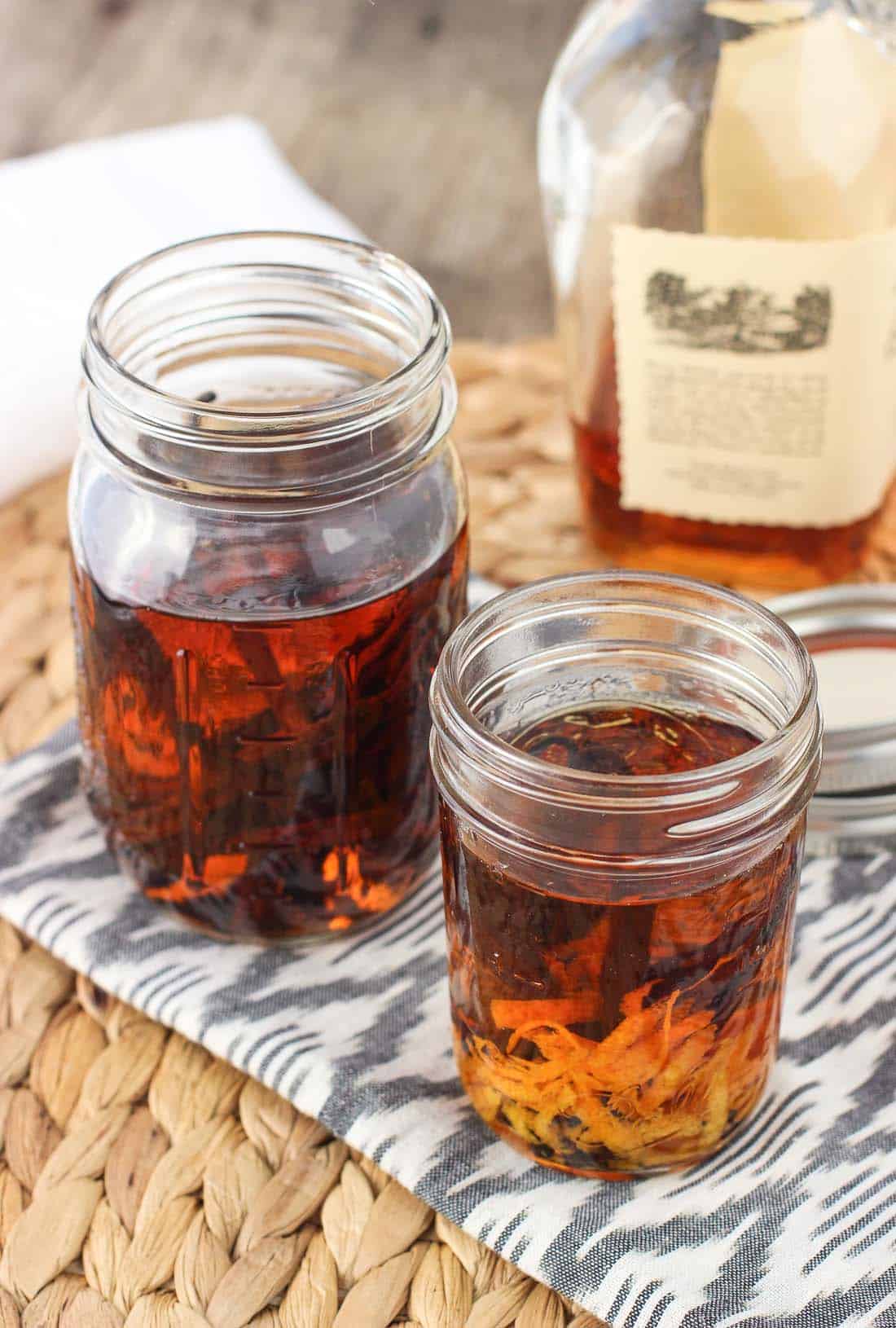 Sometimes it's fun to roll a million flavors into a recipe. Something like brown butter bourbon blondies with Baileys buttercream, for instance (hey that's actually not a bad idea…). But lately I've been leaning toward simpler recipes and kitchen projects. The delayed gratification that typically comes with the time spent on complicated recipes is typically way less delayed in these quicker/easier recipes, and in many some cases, simpler = less opportunity for messing up. 🙂
This brings us to the star of this post – homemade vanilla extract. It certainly checks all the boxes for a simple and flavorful kitchen project, and is on the whole less expensive than many store-bought varieties. The one thing it's not is quick as it takes at least 4 weeks for the flavors to develop. But 3 weeks 6 days 23 hours and 40 minutes (give or take) of that is inactive time so I think it still qualifies as simple, right?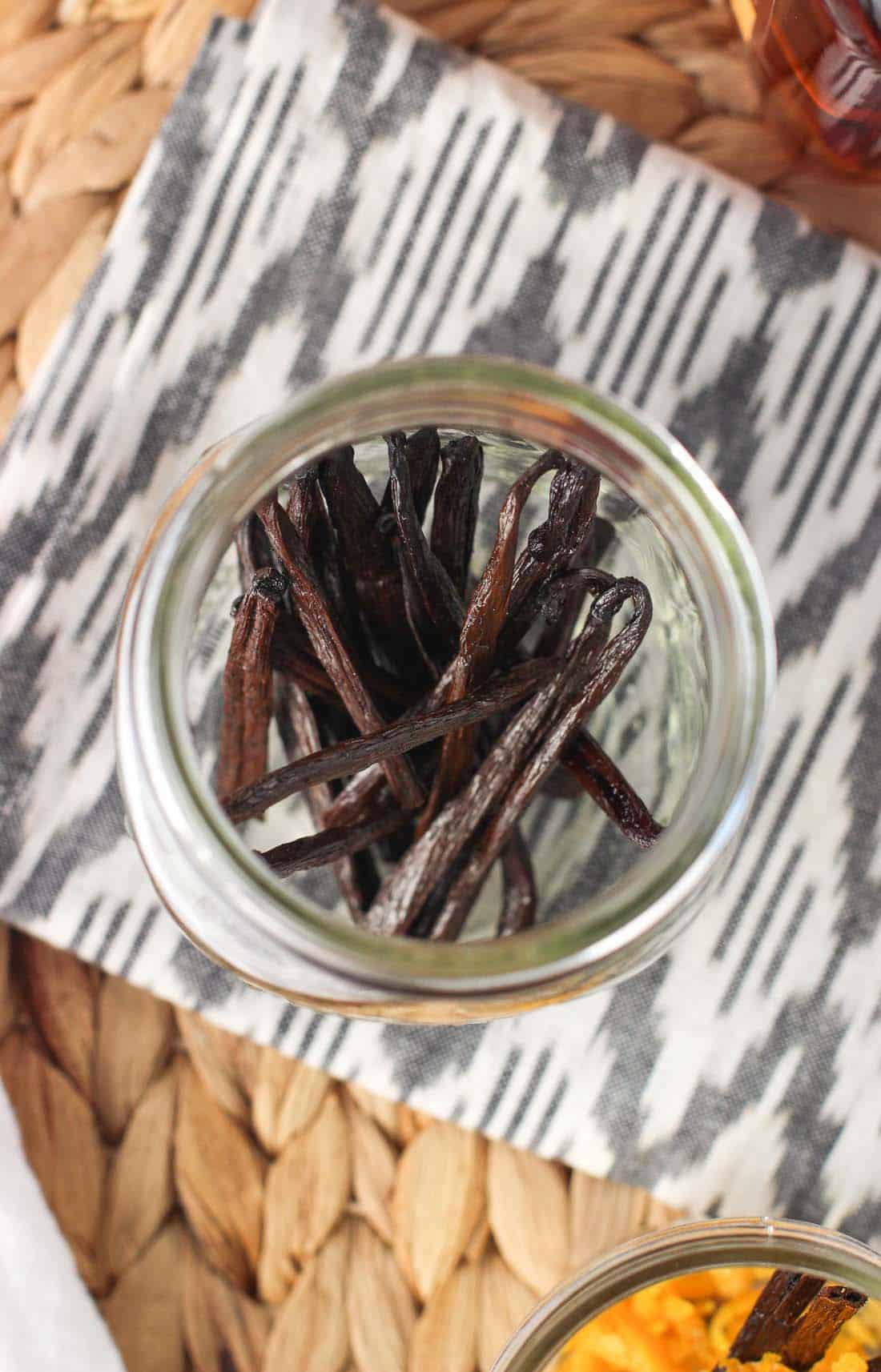 Homemade vanilla extract is EASY! to make. Capital letters necessary. Vanilla beans are submerged in alcohol for 4-6 weeks or longer…and that's it. Give the jar(s) a little shake periodically to mix everything up and time is the only thing between you and a large quantity of vanilla goodness. Speaking of the alcohol, I used bourbon in this homemade vanilla extract. You can use a different alcohol such as vodka or rum even, but I like the rich, deep flavor that comes along with using bourbon. Whatever you choose you don't need to use a pricey alcohol – something low-medium grade would work just fine.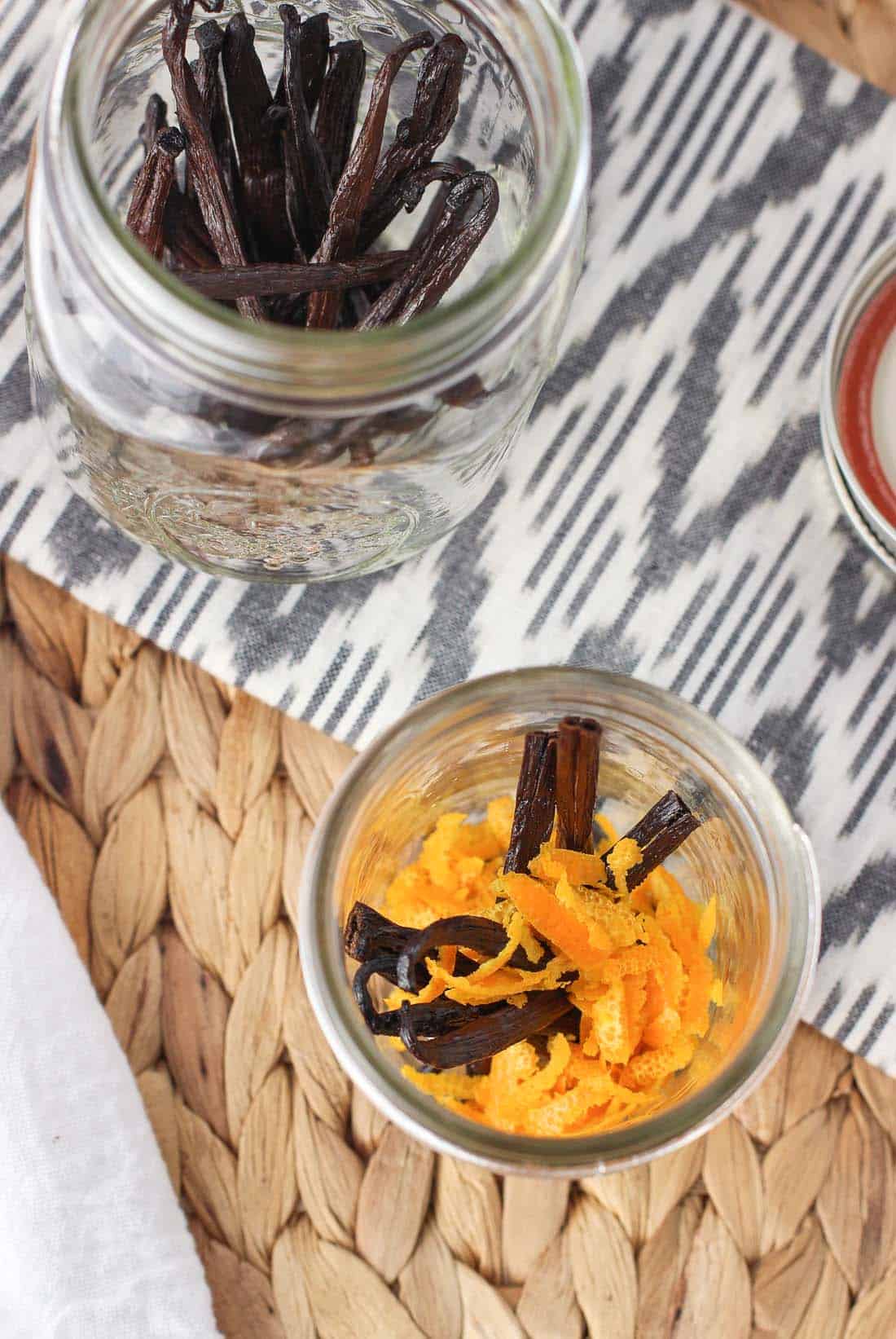 The big jar in these photos is traditional vanilla extract, while the smaller jar is extra snazzy and also includes orange peel for a delightfully balanced orange vanilla extract. Made with bourbon. Good stuff!
Besides opening the lid and taking a few whiffs every time I pass it on the shelf, I love the customization options that come with the orange vanilla extract. Subbing in this for standard vanilla takes baked goods to the next level. Magically your chocolate chip cookies have the faintest hint of orange flavor, and I can't wait to use it in muffins, quick breads, cakes and more.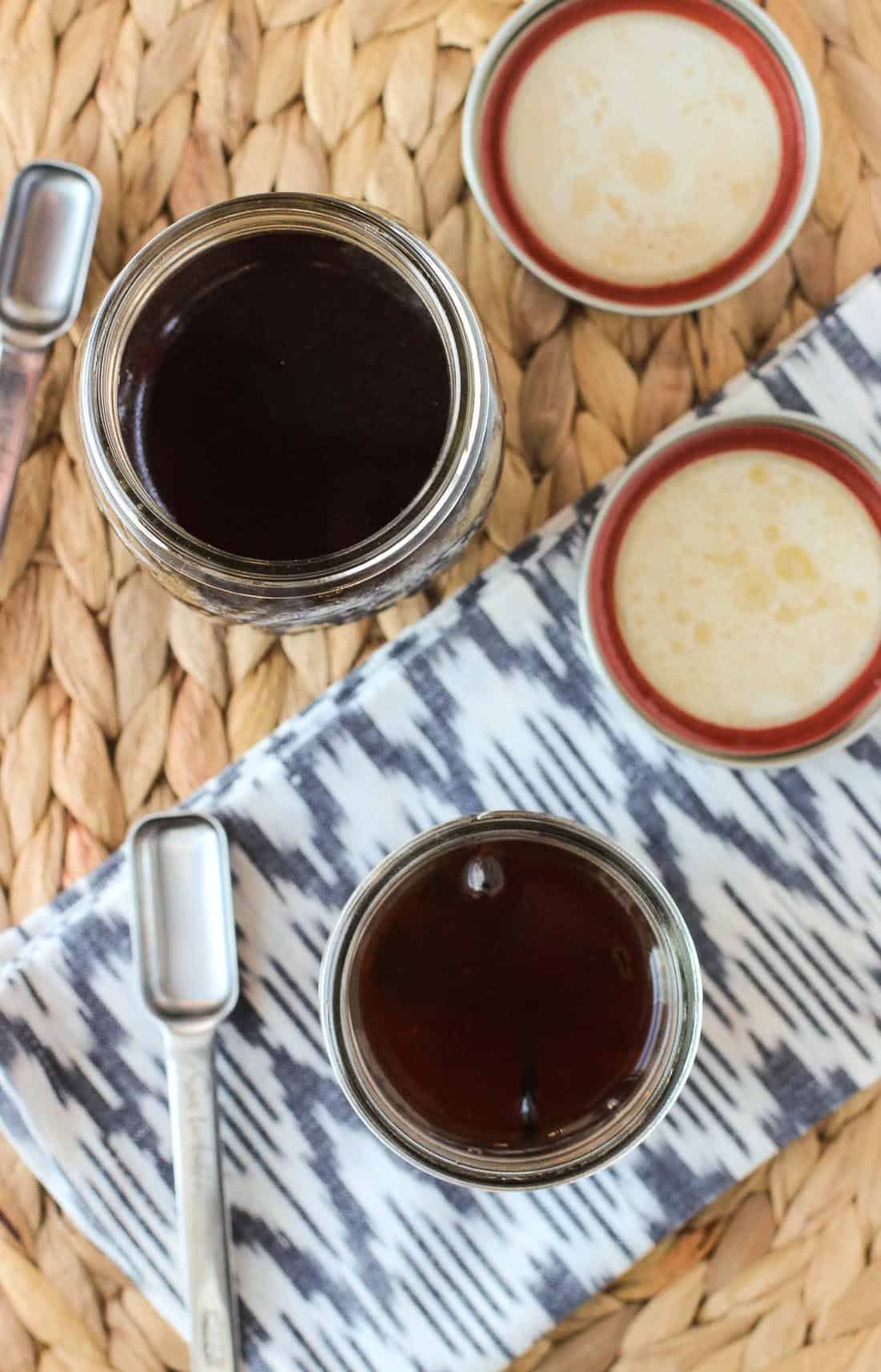 With the holidays approaching, homemade vanilla extract would make a great gift for the foodie family and friends in your life. I still need to find little bottles for my stash (fam + friends forget you read that!), but if your batch isn't quite done before it's time for gift-giving, a cute label stating when it'll be ready to crack into would do the trick! Like you're giving a fine wine that needs a little extra time to age. 😉
Edited to add: I bought these 4 oz bottles from Amazon and they did the trick! Inexpensive and made cute gifts with a little label.
Homemade Vanilla Extract (two kinds!)
Yield:
12 oz regular, 6 oz orange vanilla
Ingredients
For Traditional Vanilla Extract:
10 whole vanilla beans
12 oz bourbon
For Orange Vanilla Extract:
4 whole vanilla beans
Orange peel zest from one large orange (about 2 1/2 - 3 tbsp)
6 oz bourbon
Instructions
Using a sharp knife, slice down the length of each vanilla bean to create a slit, but do not cut all the way through. You'll want the beans to be completely submerged in the bourbon, so it's fine to cut the beans into smaller horizontal sections if you need. Add vanilla beans to glass jars/containers. If making orange vanilla extract, add orange peel to that jar as well.
Pour bourbon over top of vanilla bean sections, ensuring they're covered by the bourbon. Tightly seal the jars and store in a cool, dark place (such as the back of a kitchen cabinet away from the stove) for at least four weeks, ideally 5-6 weeks or longer. About once per week give the jar(s) a good shake to mix everything up.
Notes
After 4-6 weeks, you can transfer the extracts into smaller containers for your use or for gifting! You may wish to strain out the vanilla bean sections (and orange zest if making that kind).

Alternatively you can leave the vanilla beans in and add additional bourbon over top as the extract is used to keep the beans submerged. Over time the beans will run out of flavor in which case you can replace the old beans with new ones.
*this post contains affiliate links.