This is a sponsored conversation written by me on behalf of Stoli. The opinions and text are all mine.
Fruity vodka sodas are an easy summer cocktail recipe perfect for backyard BBQs, lounging poolside, and more. Minimal ingredients are needed to make either pineapple mint or grapefruit lime versions – both are flavorful and refreshing!
So! Backyard BBQ season is upon us. That means a big shift away from standing at the stovetop cooking dinner to throwing just about anything I can on the grill. Pizza, dessert, even breakfast (coming soon!). It's funny that when friends come over for a BBQ we inevitably end up circled around the grill watching the food cook. We don't exactly ask our friends to come hang out in the other months and stare at the oven door while dinner roasts away, right?
I'm going to wager that the difference lies in the BBQ extras – spending time in the warm air, watching a pretty sunset, maybe playing yard games, and sipping icy cold refreshments. In my opinion, the last one is kind of mandatory. Especially if where you live, "spending time in the warm air" means sweating profusely and searching out every last bit of shade.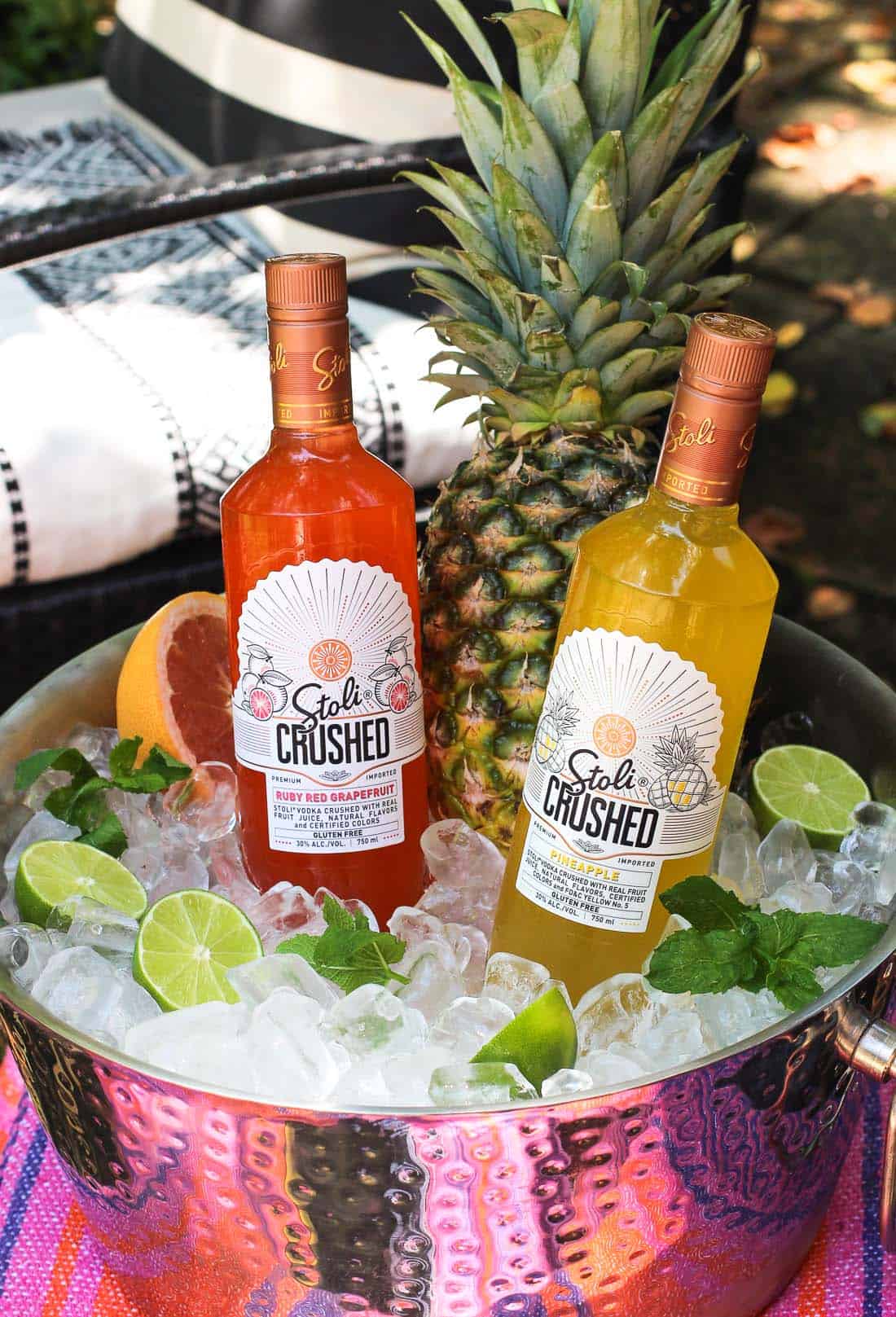 This is our second summer in our house, meaning we're getting our sea legs (BBQ legs?) when it comes to outdoor entertaining. Our group of friends enjoys a variety of warm weather drinks, but easy and effortless are key. Nobody wants to spend time measuring, shaking, straining, rimming, and garnishing just so every time somebody would like a cocktail.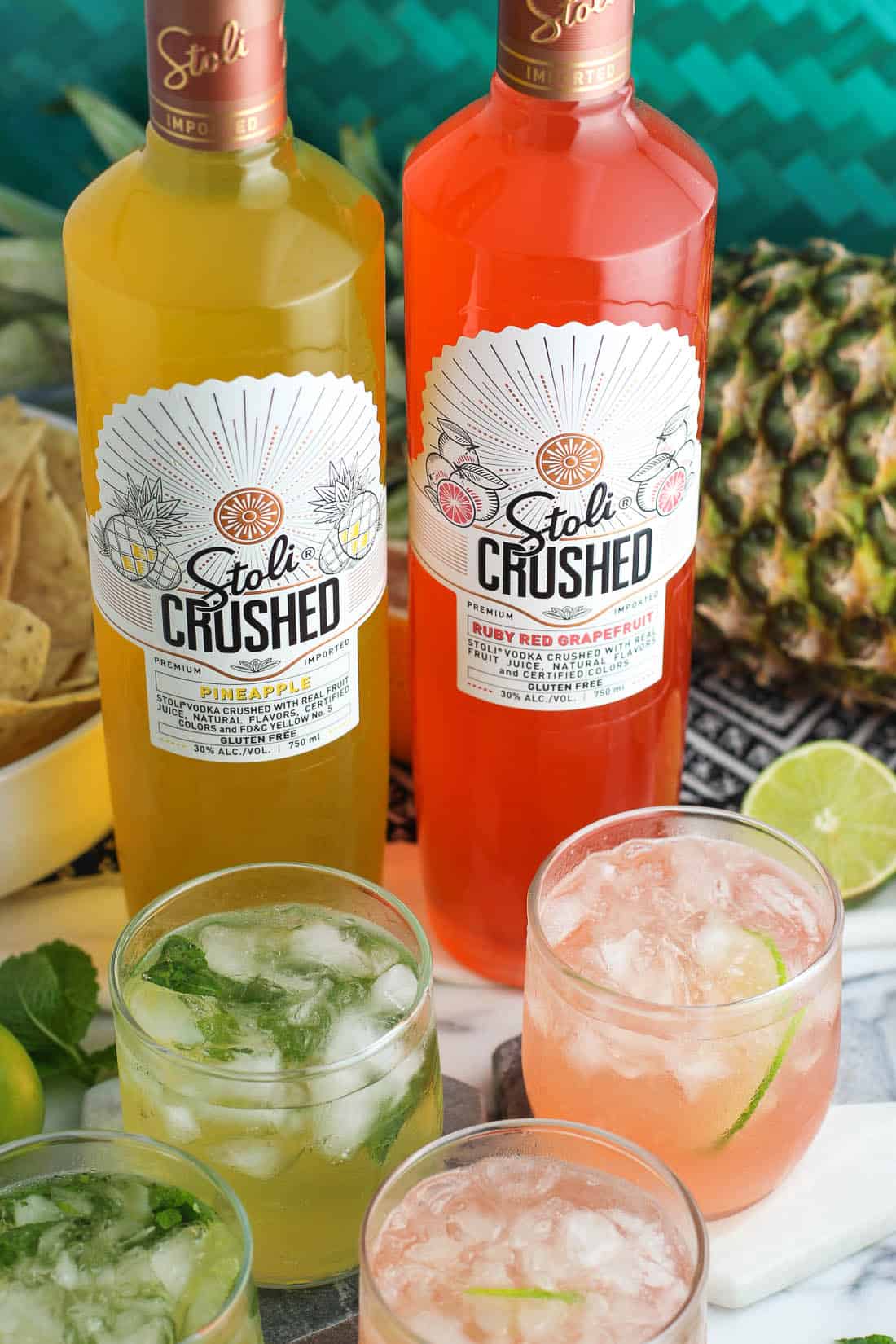 That's where Stoli Crushed comes in. It's the first premium, imported vodka with real fruit juice, which allows you a ton of convenience in crafting a delicious cocktail experience no matter where you are, whether it's backyard BBQs, the beach, poolside, or wherever. All this goodness combined into one means less work for you as BBQ bartender!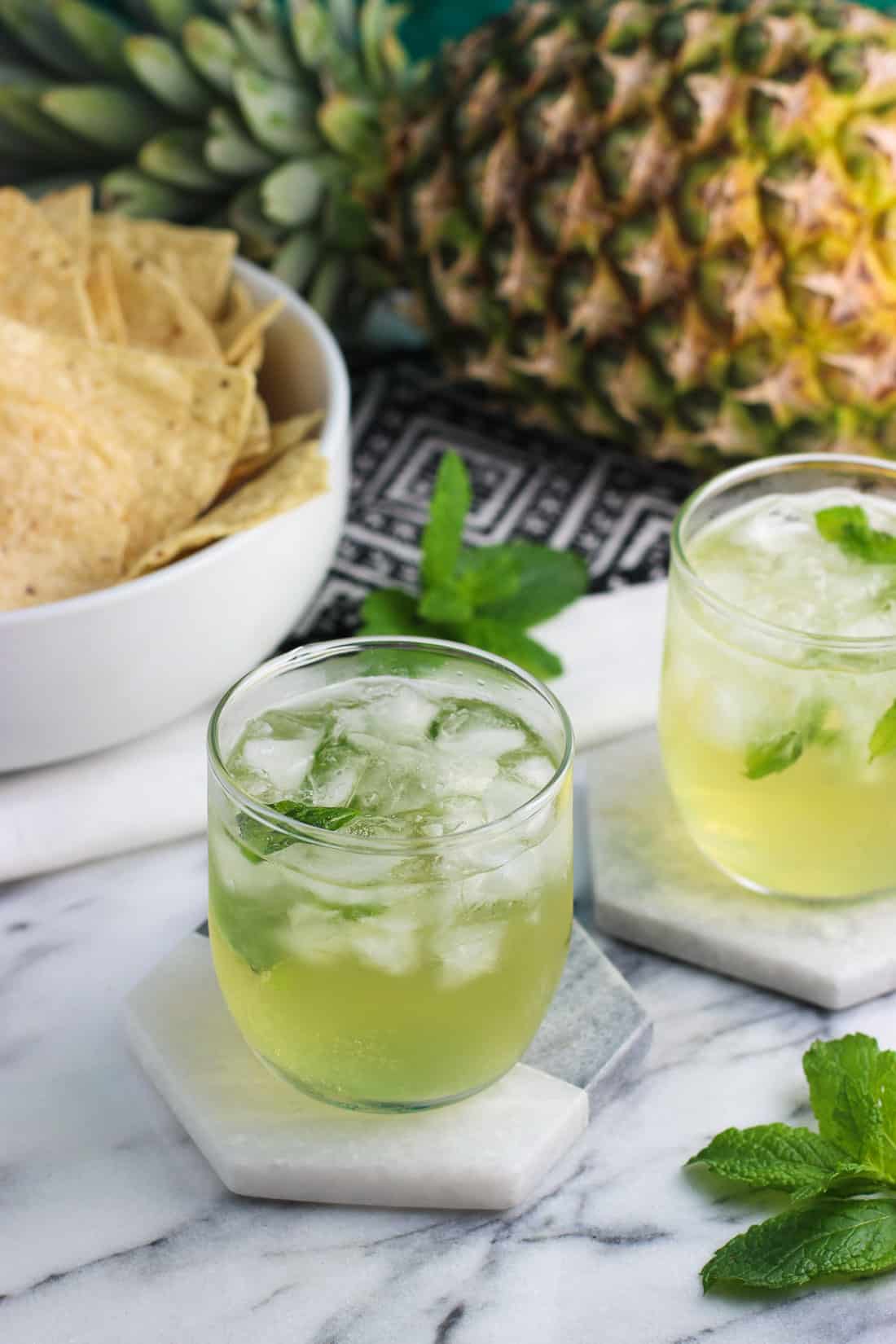 Stoli Crushed comes in two of my personal favorite fruity cocktail flavors – Pineapple and Ruby Red Grapefruit. This high-quality vodka is made with naturally gluten-free ingredients such as corn and buckwheat, and is blended with REAL pineapple and grapefruit juice for a smooth and juicy flavor.
Because so much fruit flavor is already in there, I like to keep things simple when I make cocktails with Stoli Crushed. You can pour it over ice, combine it with club soda, or mix and match it in your favorite cocktail recipes. Here I made super easy fruity vodka sodas – one version pineapple mint and the other grapefruit lime. Both drinks make use of minimal ingredients and let the Stoli Crushed shine through.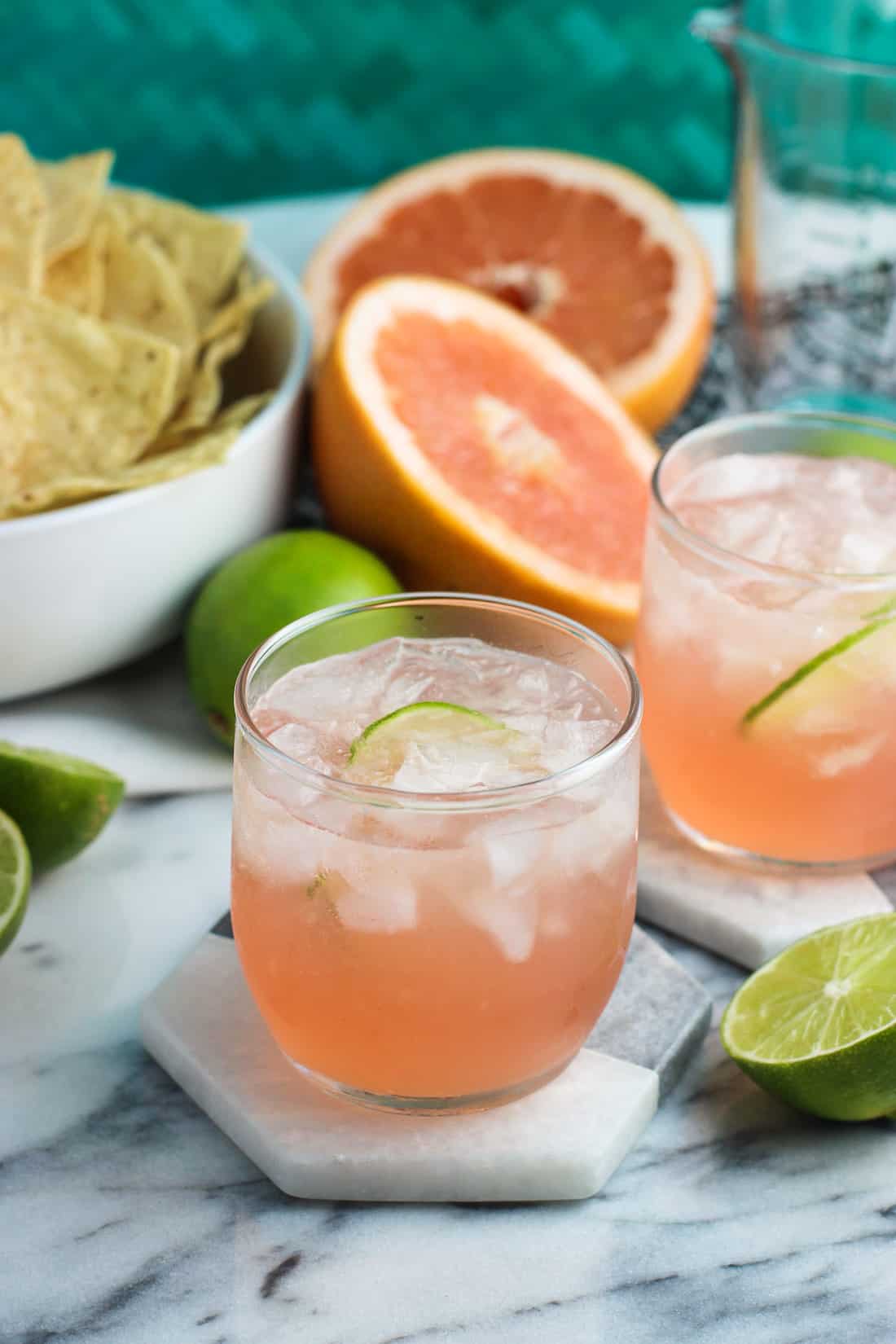 With both of these fruity vodka sodas, you'll taste the flavors of pineapple and ruby red grapefruit front and center. I love the combination of mint and pineapple, and you know how fast my mint plant is growing (so fast). It's guaranteed to be on hand here in the summertime, making it a summer cocktail staple.
And for the grapefruit lime…you'll just need a lime to round out this three-ingredient cocktail that isn't light on flavor. Easy as that.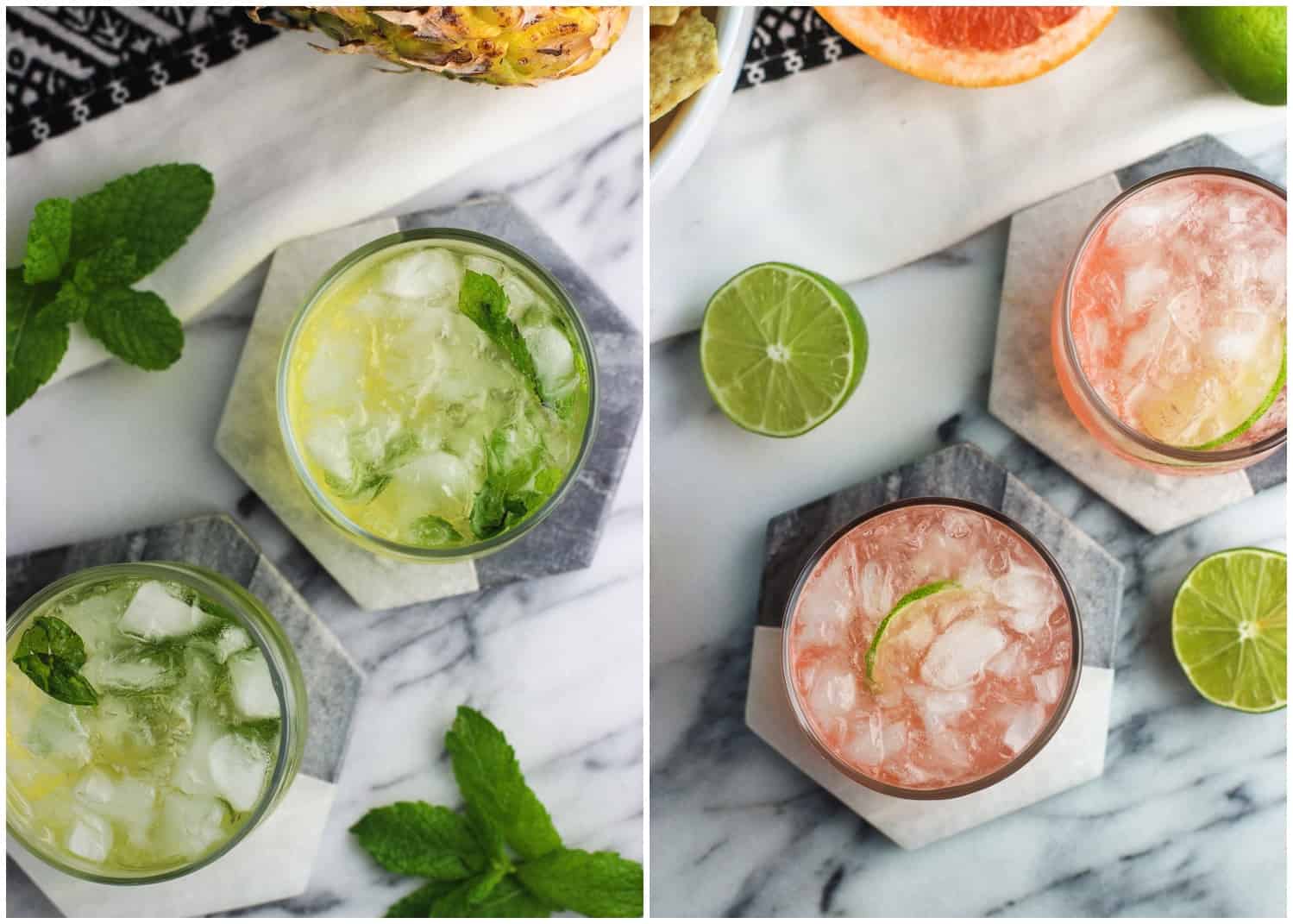 Fruity Vodka Sodas (Pineapple Mint and Grapefruit Lime)
Yield:
1 drink (either flavor)
Ingredients
Pineapple Mint:
5 mint leaves
2 oz Stoli Crushed Pineapple
1 oz club soda
Ice
Grapefruit Lime:
2 oz Stoli Crushed Ruby Red Grapefruit
1 oz club soda
1/2 oz freshly squeezed lime juice (from half of one lime)
Ice
Instructions
Pineapple Mint:
Add mint leaves to a small tumbler glass and pour in Stoli Crushed Pineapple and club soda. Using a muddler or wooden spoon, gently muddle the leaves until they just become fragrant. Stir, add ice and enjoy.
Grapefruit Lime:
Add Stoli Crushed Ruby Red Grapefruit, club soda, and lime juice to a small tumbler glass. Stir, then add ice and enjoy.
Comments submitted may be displayed on other websites owned by the sponsoring brand.
This is a sponsored conversation written by me on behalf of Stoli. The opinions and text are all mine.