Chia seeds. It took me a few months to work up the courage to buy them (so foreign! what are they?!), then a few weeks to actually open the bag, but I did.
And then I asked myself why I didn't crack into the bag earlier. Geez! This strawberry chia seed jam has injected serious flavor into my mornings (and snacks, and desserts…)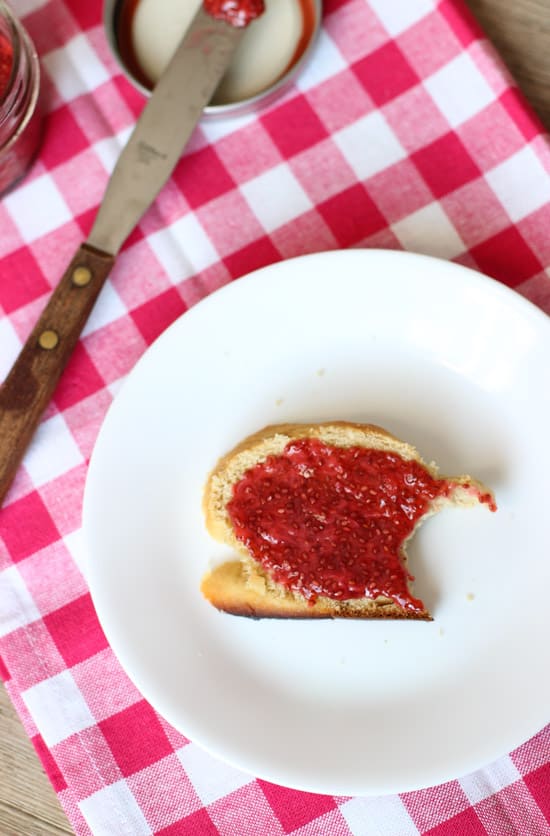 If you ask B, he'll tell you I'm a cautious slowpoke with new things. I'll gush about a fab pair of shoes I brought home, then leave the tags on them for weeks. That DIY project I *can't wait* to finish doesn't exactly…start. And that hip restaurant new friends are all jazzed we live near? I'll get there – eventually.
So my bag of chia seeds sat there for awhile. But not anymore! For my first chia seed experience I wanted to keep things simple so I stocked up on sale strawberries (juicy and delicious ones at that) and whipped up this jam in no time at all. Seriously I was shocked by how quickly this recipe came together. But not shocked at how quickly it disappeared. Y-U-M.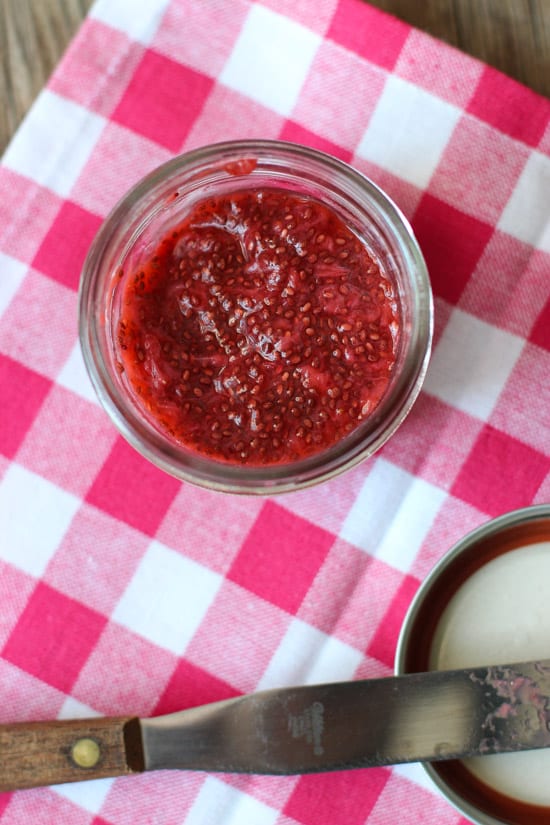 It's only a few days into fall but my cinnamon consumption has skyrocketed, and this jam is no exception. The one-quarter teaspoon in here adds a nice, warm spice that adds something special to the strawberries. And about those chia seeds. Nutritional super stars! Those little guys are packed full of fiber and antioxidants, and don't have a distinct taste so they play well in plenty of recipes. I've been loving this super quick jam on super quick honey whole wheat bread, cornbread muffins, and little spoonfuls eaten under the guise of taste testing to make sure 'it's still good'.
Yup, still good.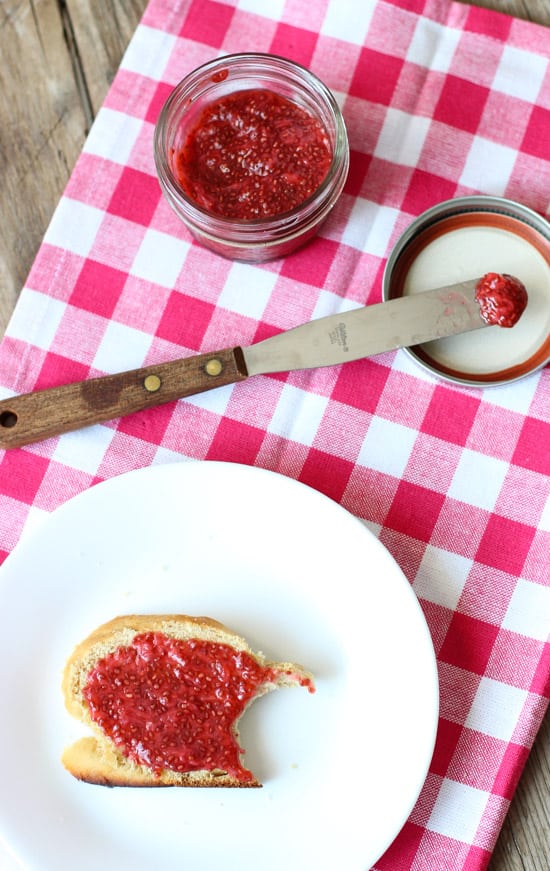 Homemade Strawberry Chia Seed Jam
Ingredients
1 1/2

cups

sliced strawberries

juice of half a lemon

1

tbsp

honey

1/4

tsp

vanilla extract

1/4

tsp

ground cinnamon

2

tbsp

chia seeds
Instructions
Place strawberries and lemon juice in a small saucepan and set over medium heat. Once fruit is heated, mash fruit (I used a meat tenderizer) and stir until mixture is just barely bubbly. This took 5-6 minutes for me.

Add honey, vanilla extract, cinnamon, and chia seeds. Stir a few times and then cover saucepan and remove from heat. Let jam thicken for 5-10 minutes. Store leftover jam in an airtight container in the refrigerator.
Nutritional information is provided as an estimate. As it can vary due to many factors (brands used, quantities, etc.), we cannot guarantee its accuracy.