Hi friends, Wednesday again! I cannot be happier that we're midway through this week. It's been one of those where it's taken me every bit of energy to roll out of bed in the morning, and the afternoon slump is inevitable. In one particular low point, I found myself double-fisting a mug of black tea and a cup of instant coffee. Times were tough.
Sometimes during the week I slip into the monotony of the whole wake up/go to work/come home from work/hit the gym/eat dinner/watch Netflix/go to bed thing, so I've been trying to do something differently with my routine to switch things up. Here are some things that have acted as bright points during my less-than-exciting work weeks: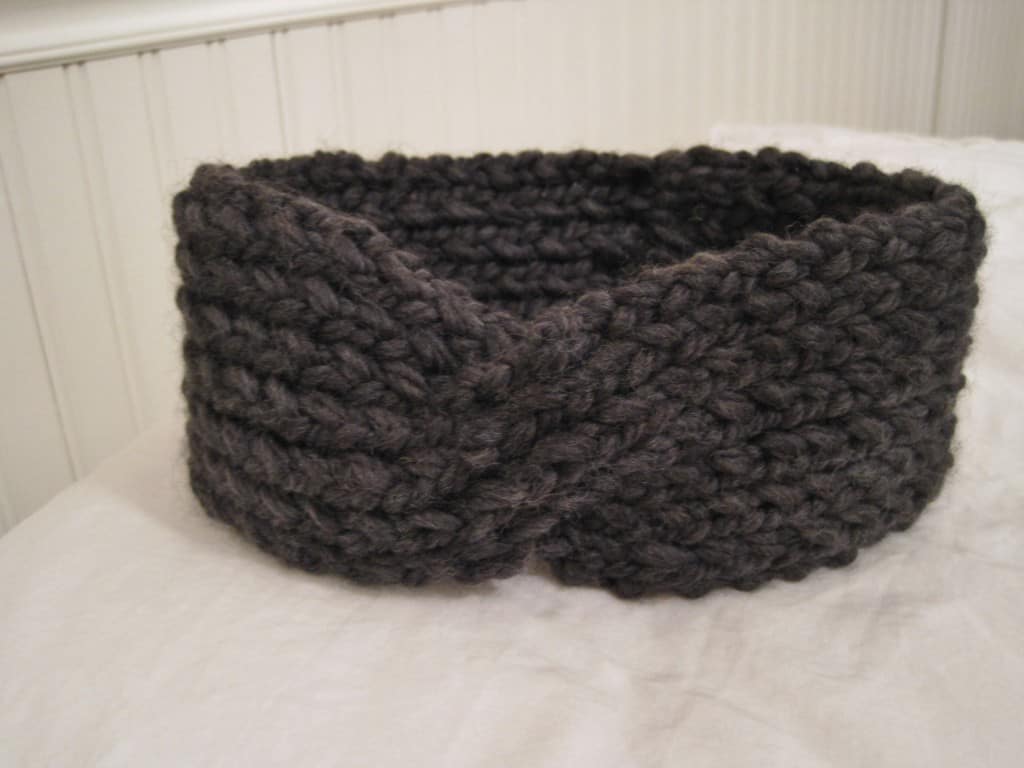 Knitting
After digging out my needles for my DIY knit bow headband, I made this comfy and soft cable twist headband using this pattern from Inspiration & Realisation. It's thick and chunky and uses just knit and purl stitches, so once you get in the groove it's a quick project  (this one took me about an hour). What I couldn't find though was my cable needle, so I improvised and used a plastic twisty straw (which oddly enough I could find). It looked pretty silly, but it got the job done.
I really wanted it to be soft, because there are few things worse than having scratchy wool pressed against your ears for an extended period of time, right? After some research, I found Loops & Threads Cozy Wool from Michael's that was exactly the weight and softness I was looking for. Plus it was on sale for $4.50 a skein (the headband uses up about half the skein). How doable is that?
This one is near-instant gratification, and talk about feeling productive during a nighttime Netflix binge. 🙂
Nightly (Decaf) Lattes
The espresso machine that B and I got for Christmas has been hard at work since it joined our kitchen, let me tell you. Some mornings I even see B sneak an espresso shot into his travel mug of coffee. I already waxed poetic about the speculoos lattes I've been enjoying on the weekends, but I got my coffee-loving hands on some decaf capsules. Now I've been indulging nightly. 🙂 As you can probably imagine, we've put a serious dent into the speculoos syrup, so I've started experimenting with different ways to switch up the milk. I'm a big fan of adding a few drops of extracts to the frothing milk for a delicious, no-added-calories flavored latte (I love almond extract), and have even frothed light chocolate soy milk. Paired with a bold (decaf) espresso capsule, it tastes like a less-sweet, hot chocolate/coffee mash up, if that makes sense.
I feel like this one may come back and bite me though, because I've yet to memorize the capsule color coding system and sometimes I feel as if I'm playing Russian roulette with the non-decaf ones. This nightly indulgence is so good though that it's worth the risk!
Eating outside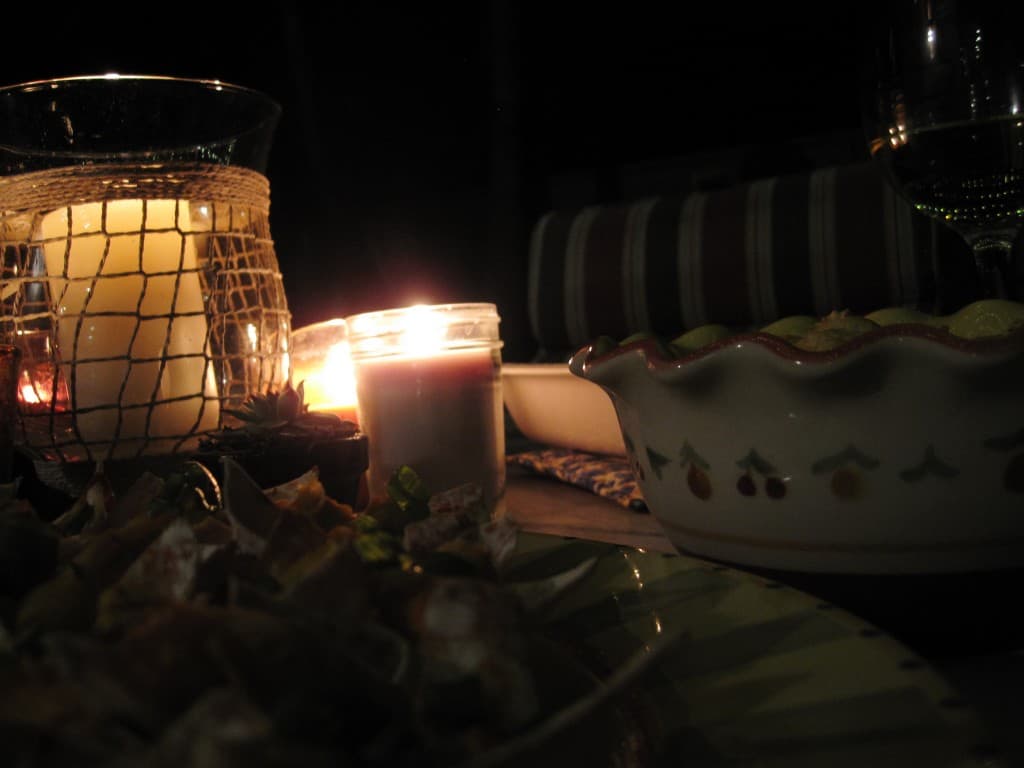 Okay, so I know this isn't feasible for the majority of the country right now, but after a day stuck inside staring at computer screens, switching up my dinner scenery and eating outside on our patio makes a world of difference! Sure it's dark and a little chilly*, but being surrounded by candles and breathing in fresh air is super relaxing and just the thing I need after feeling cooped up.
*chilly relative to San Diego, of course.
While switching up my nighttime routine is becoming easier, I really tend to be a creature of habit in the mornings (I get dressed, brush my teeth, eat the same breakfast, etc. in exactly the same order, every single work day). I'm taking baby steps in thinking outside the box here, too, so check back Friday for a breakfast smoothie that tastes deceptively like you're sipping dessert!
Life on Wednesdays is a weekly post of odds and ends from my life – sometimes it's food-focused, but other times? Wingin' it. See this page for posts from prior weeks.