Life on Wednesdays is a weekly post of odds and ends from my life – sometimes it's food-focused, but other times? Wingin' it.
One of my resolutions this year was to read more. Read more blogs, read more news, read more books, etc. Now if I'm being honest, that's been on my resolution list for a few years standing. Blogs and news have always been easy - I'm practically attached to my computer day and night, but books. Books have been tricky little buggers. In college, my reading was dominated exclusively by what I had to read for my classes. I went to a liberal arts school, which meant at any point in time my desk would be piled high with tomes on ancient Japanese culture, accounting guidance, string theory (for dummies, obvs), and cephalopods. My brain was stretched in so many directions I couldn't bear the thought of reading anything else.
Cut to my post-college life and my grand delusions of spending time meandering around the library. Now cut to the foot-tall stack of CPA Exam textbooks. Nope, no pleasure reading happening anytime soon.
Cut to now. For the first time EVER I can say that I'm killin' my "read more books" resolution. And it feels great. Here's what's been on my nightstand lately:
1. Full disclosure: this one is a reread. One of my favorite college courses was a marketing/management mix where we read Brewing Up a Business: Adventures in Beer from the Founder of Dogfish Head Craft Brewery by Sam Calagione (the founder of Dogfish Head). Oh...and we all crowded on big yellow bus and took a field trip down to the brewery for a tour. Told you that class was awesome.
I'm a big fan of craft beer, so from the onset I figured it would be a nice read, but what I really loved was the insight into the business side of things. Nerd alert: I'm totally fascinated by the operational logistics behind companies. Craft beer, business logistics, and one budding entrepreneur with a dream? I'm in.
2. I applied for a library card in San Diego just so I could take out Bossypants by Tina Fey. I laughed. I cried (from laughing). My boyfriend witnessed me snorting like a maniac (again, from laughing).
I wanted my mom to read it too, so I didn't return it right away. Big mistake. Does anyone remember the Howlers from Harry Potter? The letters that screamed at you when you opened them (or exploded if you didn't)? I received the equivalent in a voicemail from the library, screaming my full name, proclaiming I'm delinquent, and have been assessed penalties that will continue to accrue should I not return my book IMMEDIATELY. I listened to this voicemail at work, and everyone on the floor heard it, it was so loud. I gasped. But guess what, Bossypants was so worth the public shaming.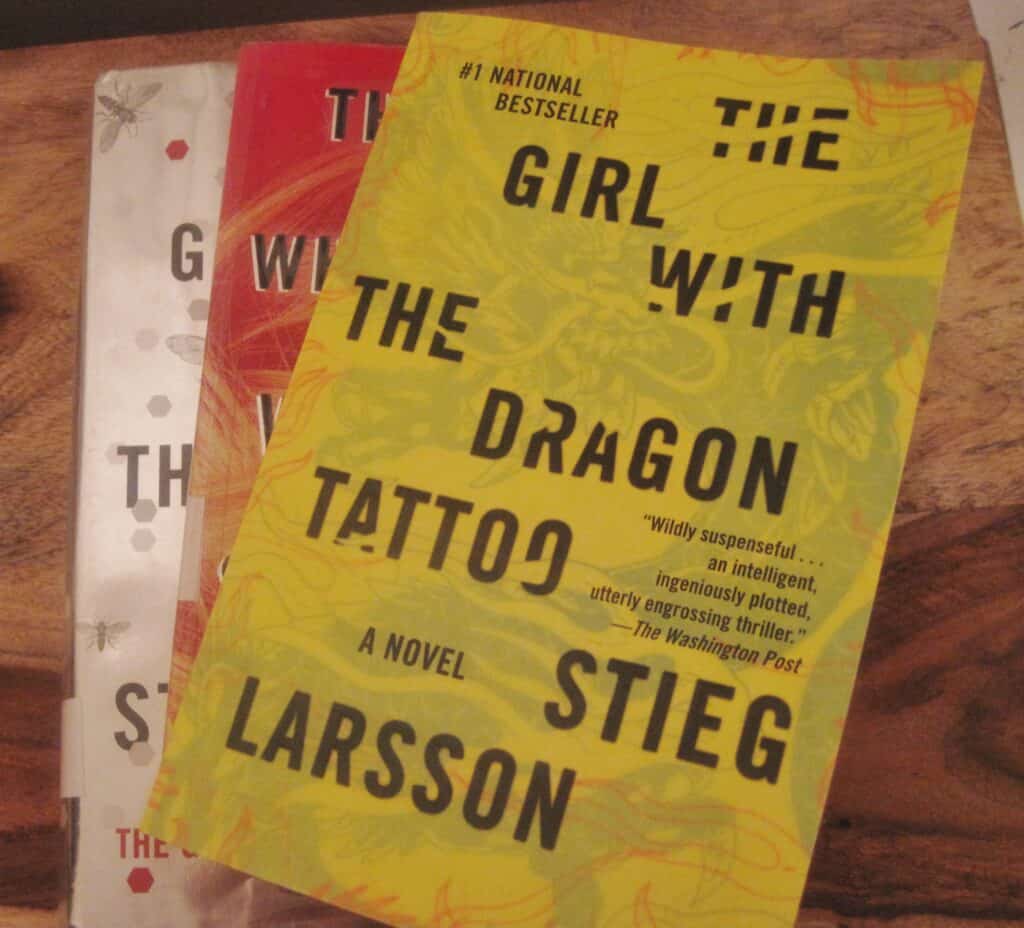 3. Currently, I'm midway through the second book in The Girl with the Dragon Tattoo series by Stieg Larsson. I know I'm a few years late to the party here, but ohhh my goodness. Holy intriguing-thriller-mystery-can't-put-it-down kind of series. I read these when I'm at the gym on the elliptical, and I've noticed that a) I can't wait to go to the gym (!!!!), b) I routinely work out 5-10 minutes longer than I set the timer for because I'm so wrapped up in it. If that's not a perfect combination for a book in January, then I don't know what is.
What have you been reading lately?