Made with simple ingredients like butter and milk, this recipe for pastina is total Italian comfort food. It's a favorite of children and adults alike!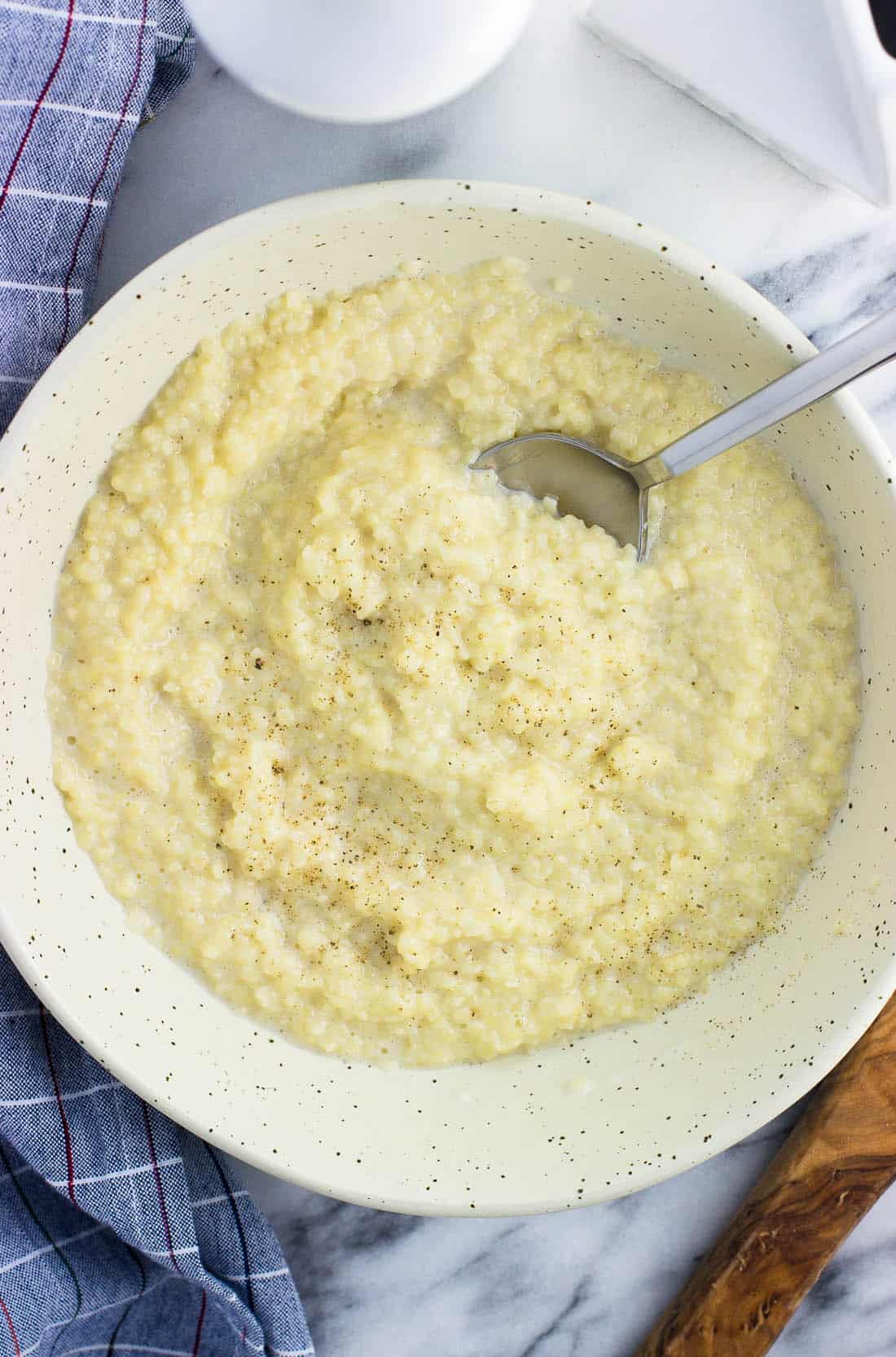 Is there anything more comforting than a nice, warm bowl of pastina?
My mom made me pastina all the time when I was growing up, starting from when I was very small and learning to eat real foods. Then it progressed into an under-the-weather or cold weather delicacy.
Nowadays I make my own pastina whenever I'm in the mood for comfort food, which, let's be real, is pretty often lately!
Pastina hits that comfort food sweet spot in that it uses basic, inexpensive ingredients, takes little time to make, and reliably produces a warm and creamy bowl of pasta. While everyone has their own spin on making it or what ingredients to add in, this baseline version is a classic.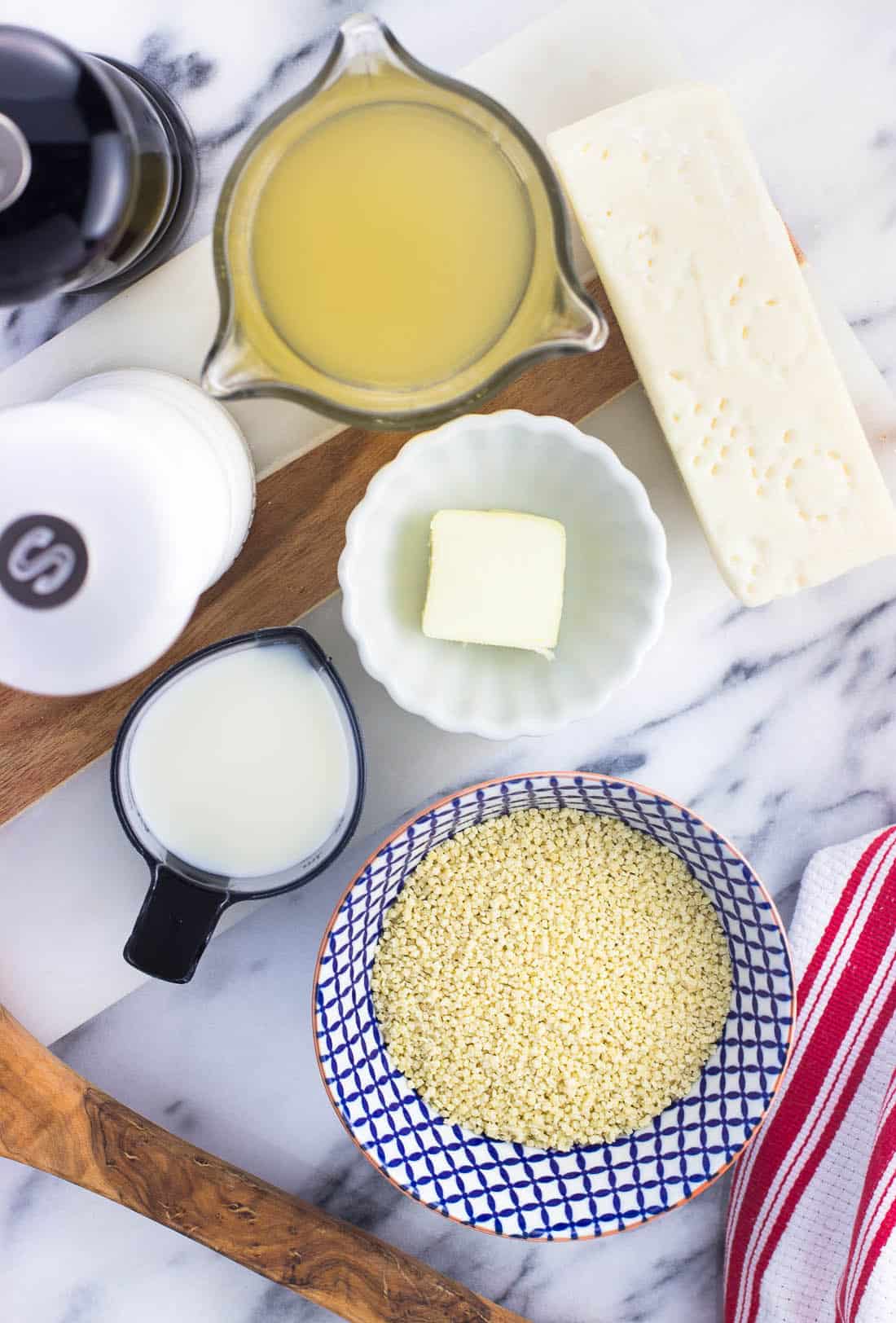 Ingredients
All you'll need are pastina, broth (or water), butter, and milk. That's it!
The rest of the ingredients are optional but recommended, including salt and pepper to taste and freshly-grated Parmesan or Pecorino Romano cheese.
Pastina doubles as the finished product name of this creamy dish, as well as what the dry pasta shape is called. I use classic pastina, which looks like tiny stars.
Since pastina literally means "little pasta", other varieties you might see at the store technically fall into the category, such as acini di pepe, which is a little bit larger in size.
Besides cooking it on its own, it's a great pasta for use in soup recipes, like this creamy Italian wedding soup with turkey meatballs.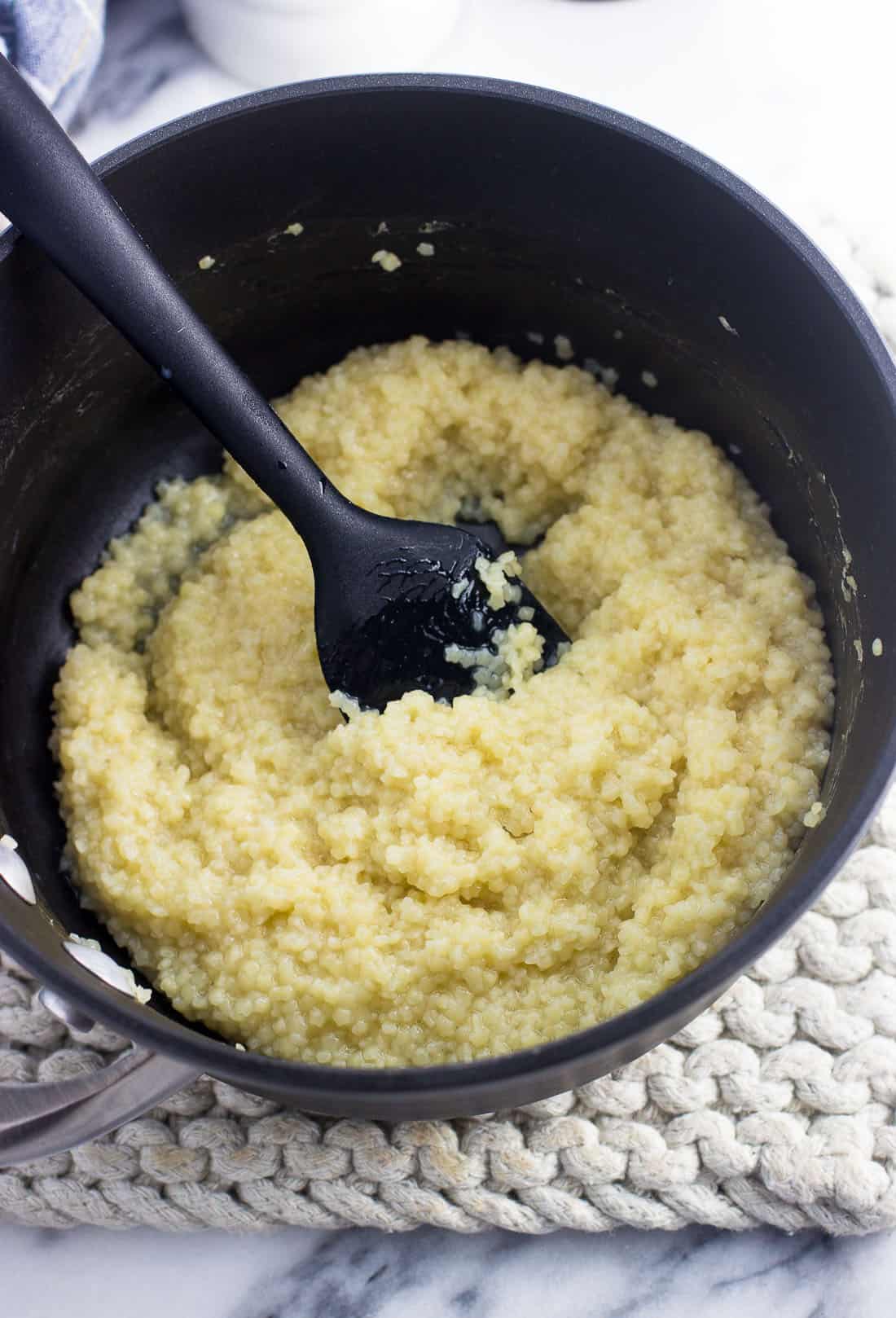 Method
While you can certainly follow the instructions on the box and boil and drain the pasta, I like to make things even easier and add just enough liquid that will absorbed by the pastina so there's no draining required.
One cup liquid to a half-cup of pasta will do it! I've taken to using reduced-sodium chicken broth as the liquid for extra flavor, but you can definitely use water instead. Just add salt to taste.
The pastina will absorb just about all of the liquid, as seen in the picture of the saucepan above. Then it's time to stir in butter and warmed milk until creamy.
You can add more or less butter or milk in line with your tastes, but for this quantity of pasta, I add one tablespoon of butter and six tablespoons of milk. As written below, this recipe yields about two servings.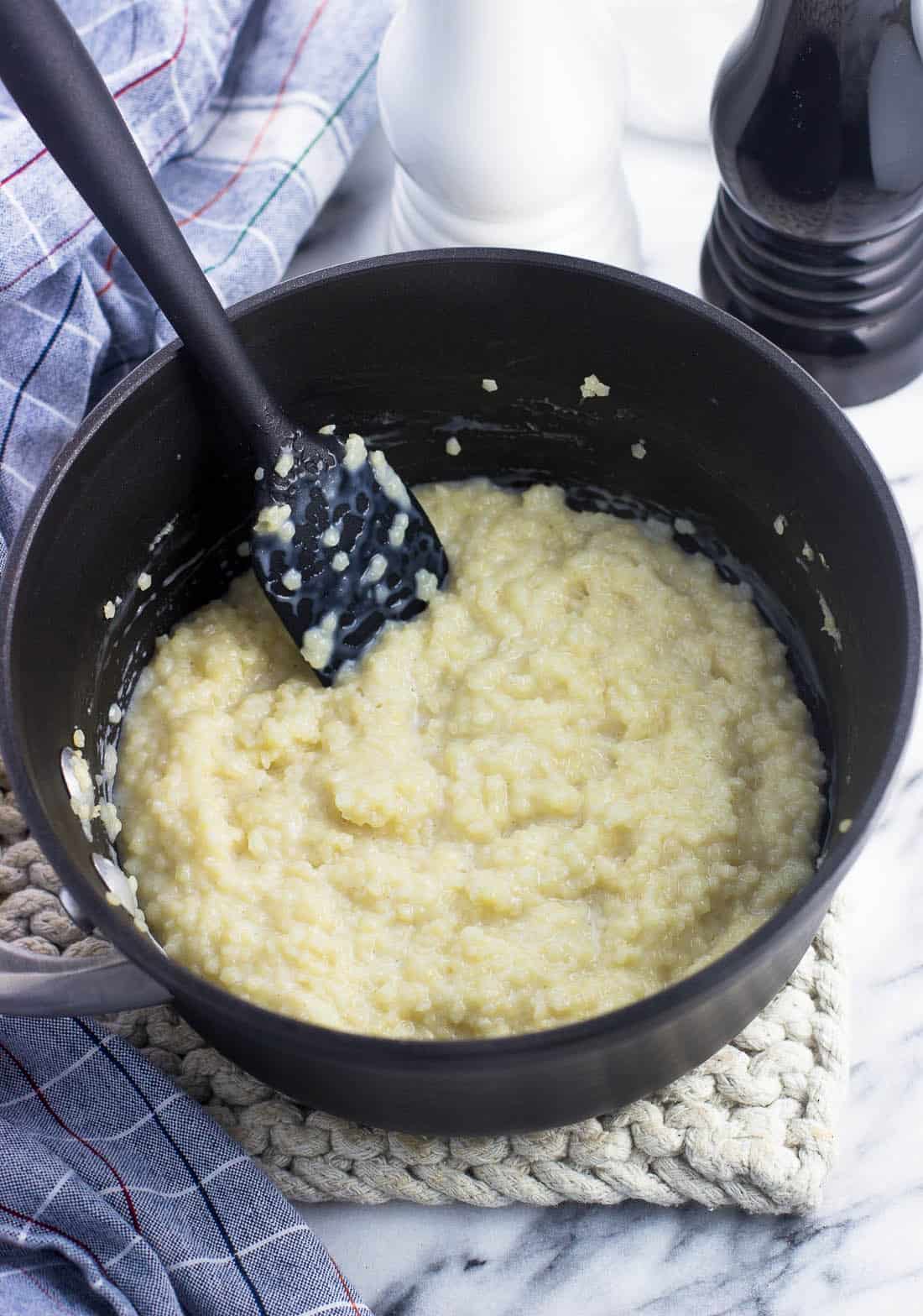 And there we go. Super, super easy. Take a taste and see if you'd like to add salt (especially so if not using broth and/or salted butter). As an adult I go for freshly cracked black pepper and a not-skimpy addition of grated Pecorino Romano cheese as toppings.
As with so many beloved Italian recipes, I know there are different directions you can take pastina. Some like to add an egg once the pasta has absorbed the broth/water and let it cook in the hot pasta. Others like to include green pastina which is made with spinach, but I haven't see that available at the store for a long, long time.
Usually I eat pastina straight-up, but you can totally upgrade it to be more of a side dish. I recently served it with smoked sausage fra diavolo when I was out of spaghetti and it was great!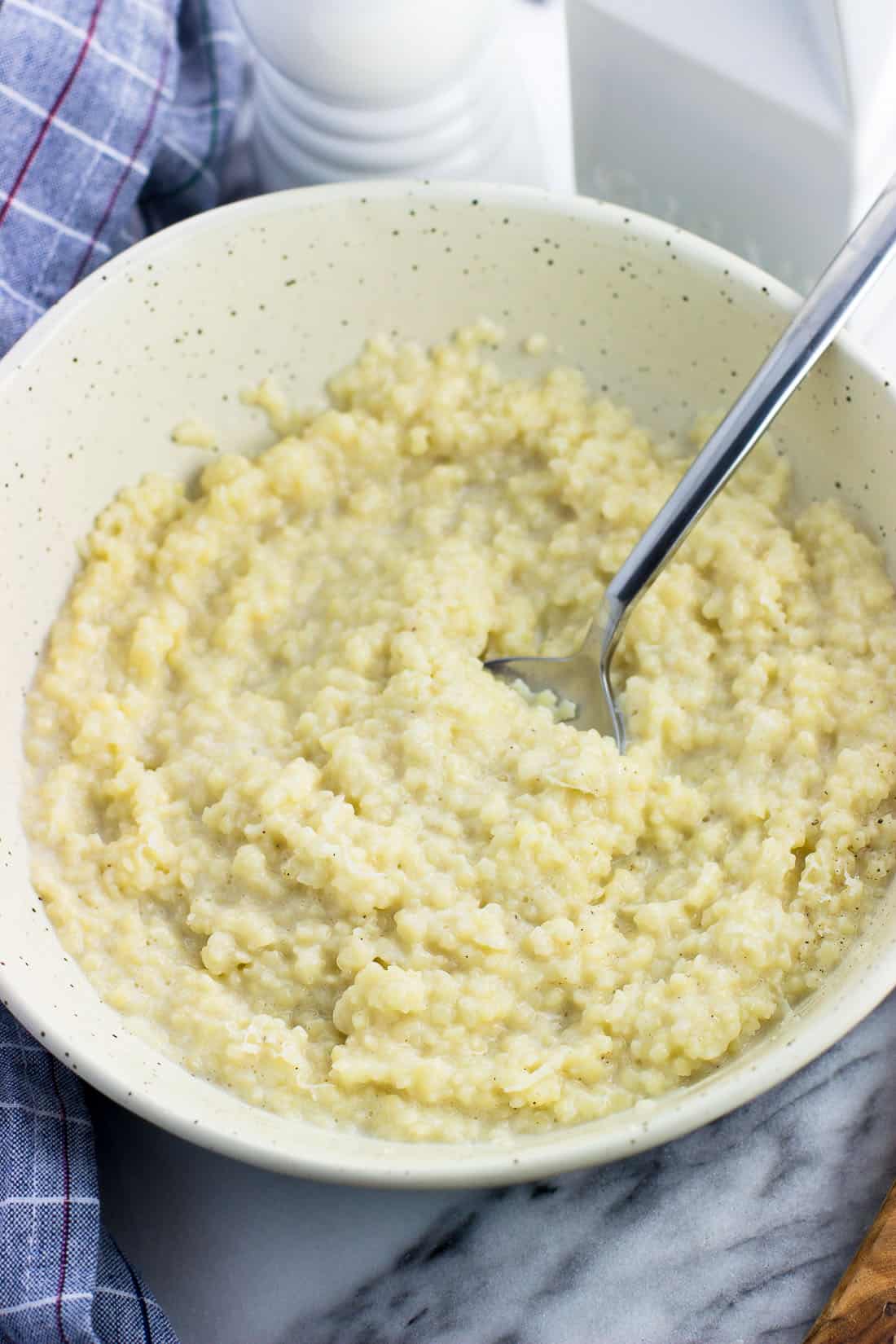 Recipe notes
I highly recommend using broth as it provides extra flavor, though water will work, too. If using water, be sure to add salt to taste before serving.
This recipe as written yields two servings, but can be scaled up as needed.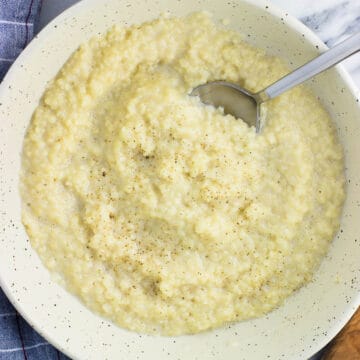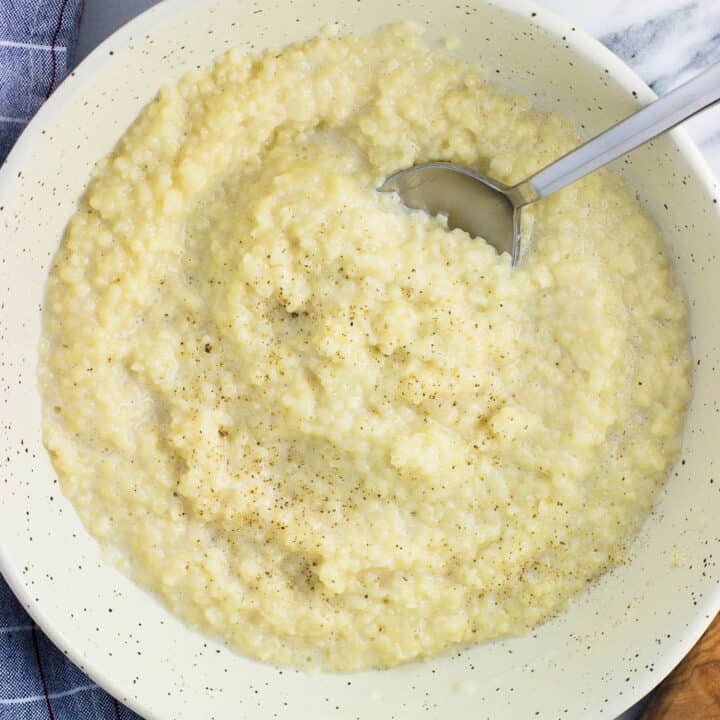 Classic Italian Pastina
Made with simple ingredients like butter and milk, this recipe for pastina is total Italian comfort food. It's a favorite of children and adults alike!
Print
Pin
Rate
Ingredients
1

cup

reduced-sodium chicken broth

(8 oz), or water

½

cup

dry pastina

(3 oz)

1

tablespoon

butter,

salted or unsalted

6

tablespoon

warm milk,

more or less to taste

Ground black pepper,

to taste

Grated Parmesan or Pecorino Romano,

optional (to taste)
Instructions
Add broth or water to a small saucepan and bring to a boil. Add pastina and stir. Cook for 4-5 minutes, or until just about all of the liquid has been absorbed.

Towards the end of the pastina cook time, add milk to a small heat-safe bowl and heat it for 15-20 seconds in the microwave, or until warmed.

Once the pastina has absorbed about all of the liquid, remove the saucepan from the heat and add the butter and warmed milk. Stir until the butter has melted and the milk is mixed in evenly.

If desired, add salt, pepper, and grated cheese to taste.
Notes
The pastina might look too liquid-y once you stir in the milk, but it will thicken up within a few minutes.
Nutrition
Nutritional information is provided as an estimate. As it can vary due to many factors (brands used, quantities, etc.), we cannot guarantee its accuracy.
Food Safety and Nutrition Disclaimer