If sharing means "I eat five-sixths and you have this sliver right here", then yes, I shared this quiche.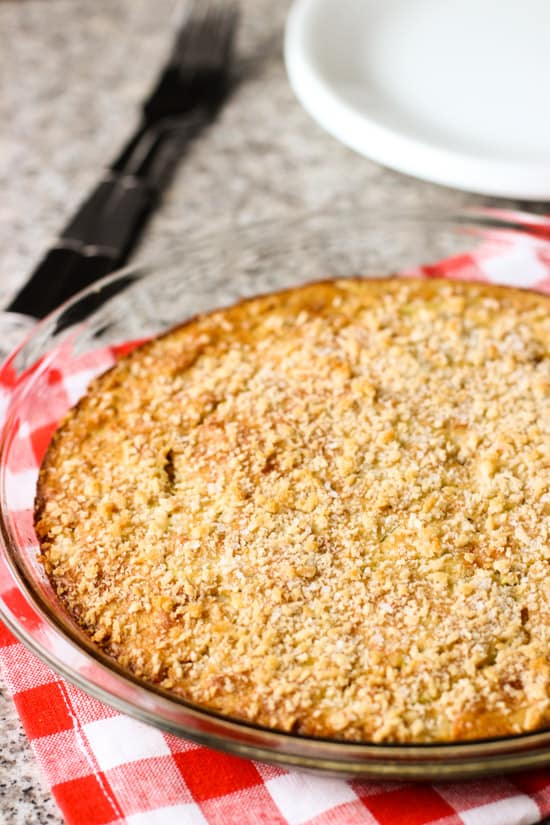 This quiche makes its own crust as it bakes, saving time and calories (yessss! on both counts) and cuts the eggs by sneaking in a whole zucchini and a sweet potato. It also has a crispy panko topping and golden brown edges that are so incredible, I'm tempted to abandon ship on this post immediatamente and run into the kitchen to make another right now. Basically if I were to make a November favorites list, this quiche would be sitting pretty at numero uno.
Or due, perhaps, after gloves that let you type on your smart phone. But you can't eat those.
Guys – Thanksgiving is TOMORROW. Howhhhaaahuhh? That's pretty much the only thing I can stammer out when I think about how quickly it crept up. We're heading back to sunny San Diego for the first time since we roadtripped to Tennessee, and besides the obvious (family, family dog, family food, *warmth*), there are a few things B and I have had weird cravings for – mostly food. Doner kebabs from our favorite local kebab shop, fish tacos, and all. the. sushi. top the list.
Never mind the fact that our visit coincides with the eating holiday of the year. All I'm saying is I'm packing tights, leggings, and pants with non-restrictive waistbands. In anticipation of chowing down all weekend, we've been enjoying lighter meals this week to make sure Thanksgiving truly feels as indulgent as it tends to be. Enter, your Thanksgiving week wingman.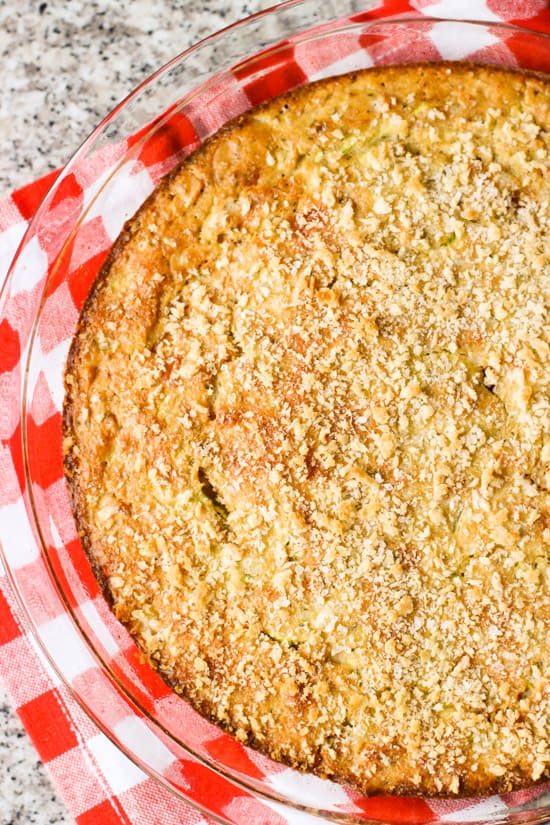 A slice of this self crusting quiche + a side salad has been the perfect lunch or light dinner for the eat-your-face-off times like these. While the ingredients are more or less changeable except for the mainstays (eggs, baking mix), the zucchini bulks up the quiche big time and adds moisture without adding many calories, so I say it counts as a "must" here. With it peeled and grated, even the choosiest taste buds won't pick up on it here – promise!
As for the other ingredients? Yours for the choosing! Throw some leftover roasted vegetables in there if you've got them, blow your sinuses out with spice (if that'll be okay with your fam), and throw in a pinch of this or that as you see fit.
Maybe even throw in some turkey and leftover green beans…just sayin'.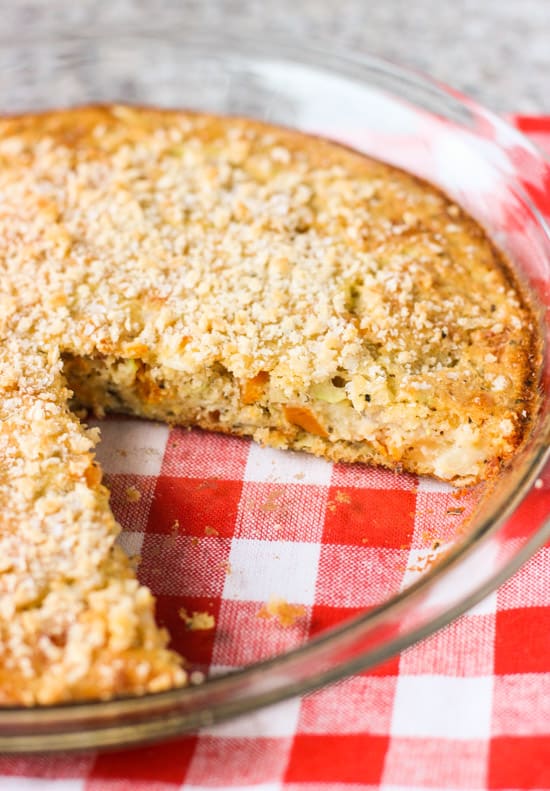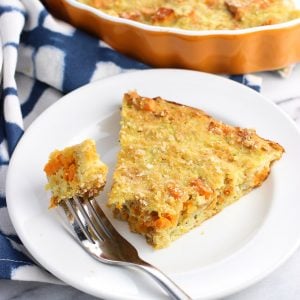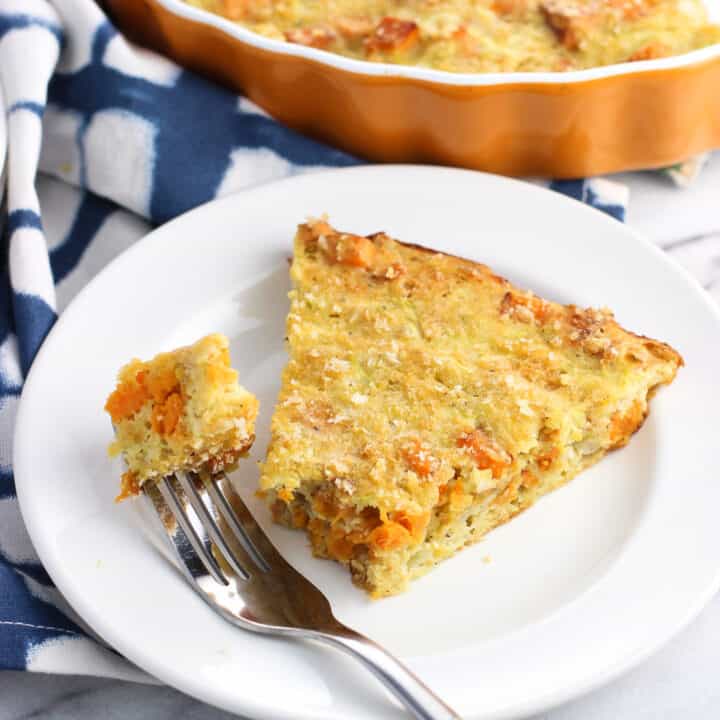 Ingredients
1

small sweet potato

peeled and cubed into approx. 1/2" cubes

2

eggs

1

tsp

liquid smoke

may sub Worcestershire sauce

1/2

tsp

hot sauce

1

tsp

dried basil

4

tbsp

unsalted butter

divided (3 will be melted)

1

medium zucchini

peeled and shredded

1

tsp

minced garlic

approx. 2 cloves

3/4

cup

Bisquick or other baking mix

One-quarter of an onion

chopped

1/3 - 1/2

cup

shredded cheese

I used cheddar

2

tbsp

panko bread crumbs
Instructions
In a skillet set over medium heat, add 1 tbsp of butter. Swirl the butter around the pan to coat the surface evenly as it melts. Add sweet potato cubes, and let cook for 10-15 minutes, stirring occasionally so that all sides brown evenly. Once sweet potatoes have softened slightly and are golden brown, remove skillet from heat and cover skillet. Sweet potato cubes will soften a bit more as they cool.

Preheat oven to 350°F and spray a 9" round baking dish with cooking spray. In a large bowl, whisk eggs until frothy. Add liquid smoke (or Worcestershire), hot sauce, dried basil, and remaining 3 tbsp of melted butter and stir. Stir in Bisquick until just combined. Stir in onion, zucchini, sweet potatoes, and shredded cheese.

Pour egg mixture into prepared baking dish and sprinkle panko bread crumbs over top. Bake for 40-50 minutes, or until the edges are golden brown, top has set, and a tester inserted into the middle of the quiche comes out clean. Let cool for about 15 minutes before cutting into slices.
Nutritional information is provided as an estimate. As it can vary due to many factors (brands used, quantities, etc.), we cannot guarantee its accuracy.
Food Safety and Nutrition Disclaimer