A rich and fudgy peanut butter brownie cake recipe that will feed a crowd! Peanut butter cups and chocolate and peanut butter chips are mixed into a chocolate and peanut butter brownie batter, baked, and topped with a fun PB + chocolate drizzle.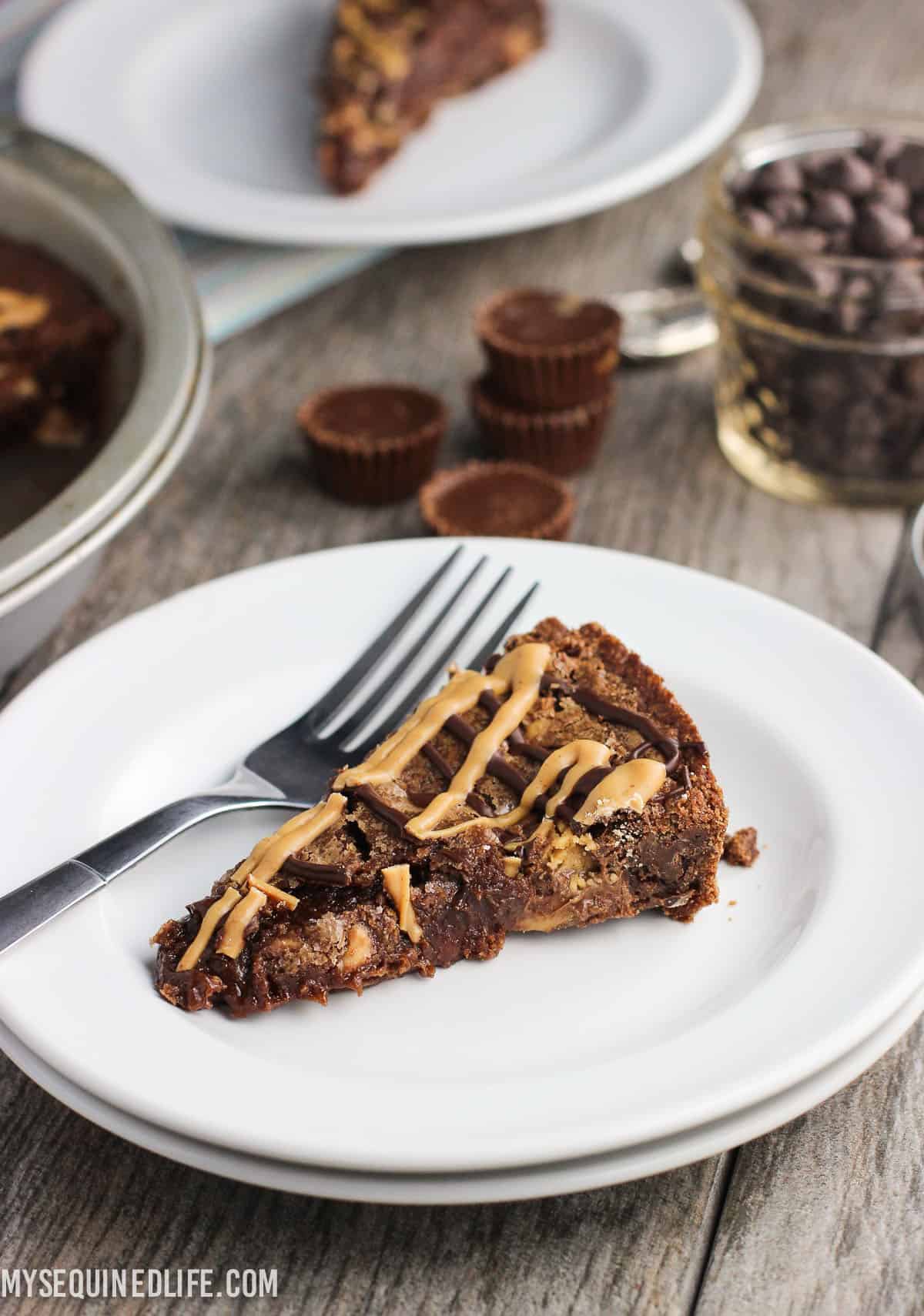 It's four days after Valentine's Day, so that means we get to talk about chocolate again, right? Hope so, because I'm digging right back in with this fudgy peanut butter brownie cake. It's a spin on the fudgy dark chocolate brownie cake I shared last year that continues to be a hit with you all, except this time it's loaded with peanut butter flavor. I didn't think you'd mind. 😉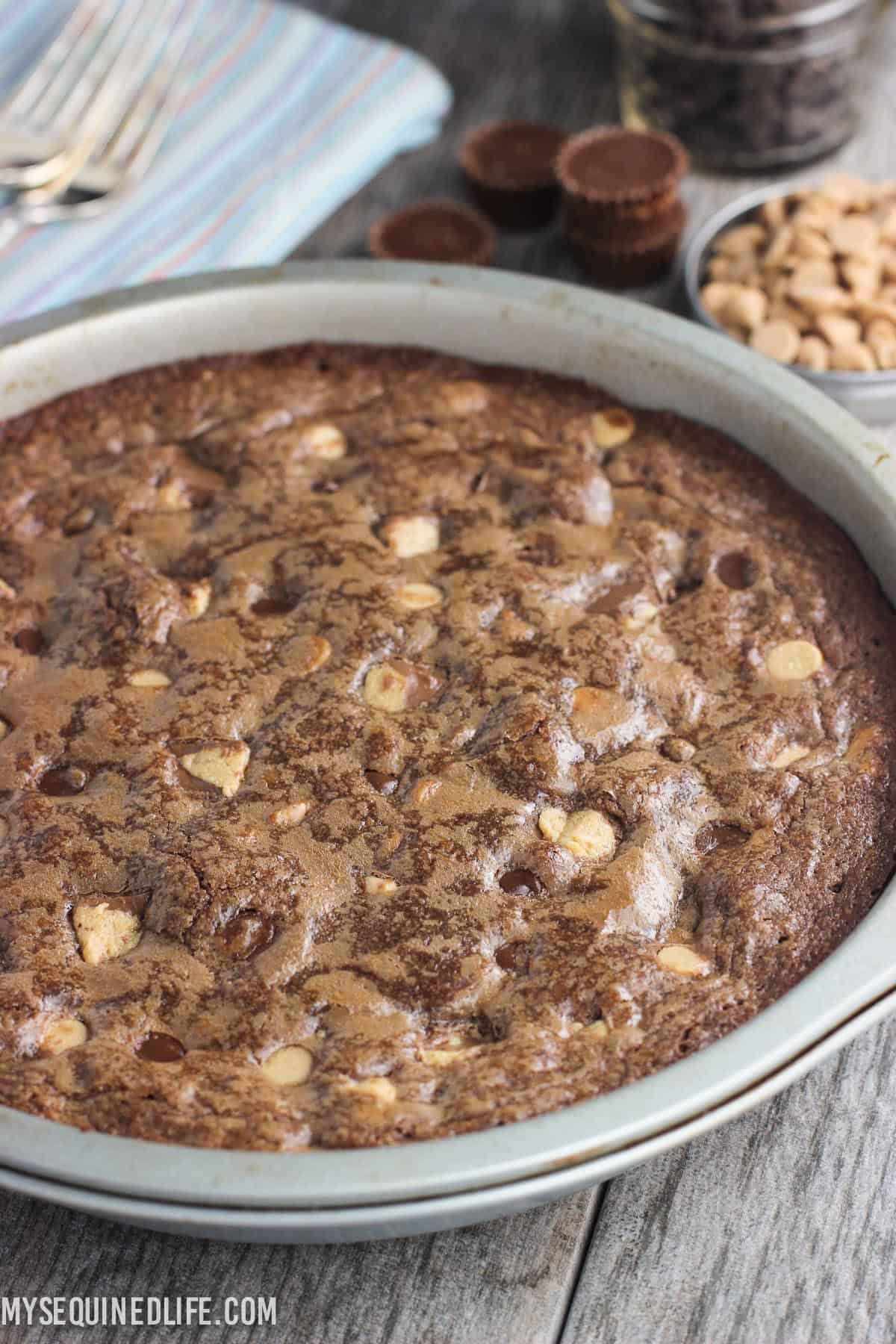 Back to us being in post-Valentine's Day February - when did that happen?! One day I'm wrestling our little fake Christmas tree out of our packed storage closet in late November, and the next it's mid-February and I'm staring at that little fake tree and wondering how it's going to get itself back into that closet. Yikes. In our defense, the lighting in our apartment isn't very good, and we've been enjoying the extra light it gives our living room. I suppose we could just buy a lamp, but with a move on the horizon the last thing I want to do is bring more stuff into our apartment.
Unless, of course, stuff refers to a metric ton of Reese's peanut butter cups...in which case I'm respectfully ignoring my previous statement.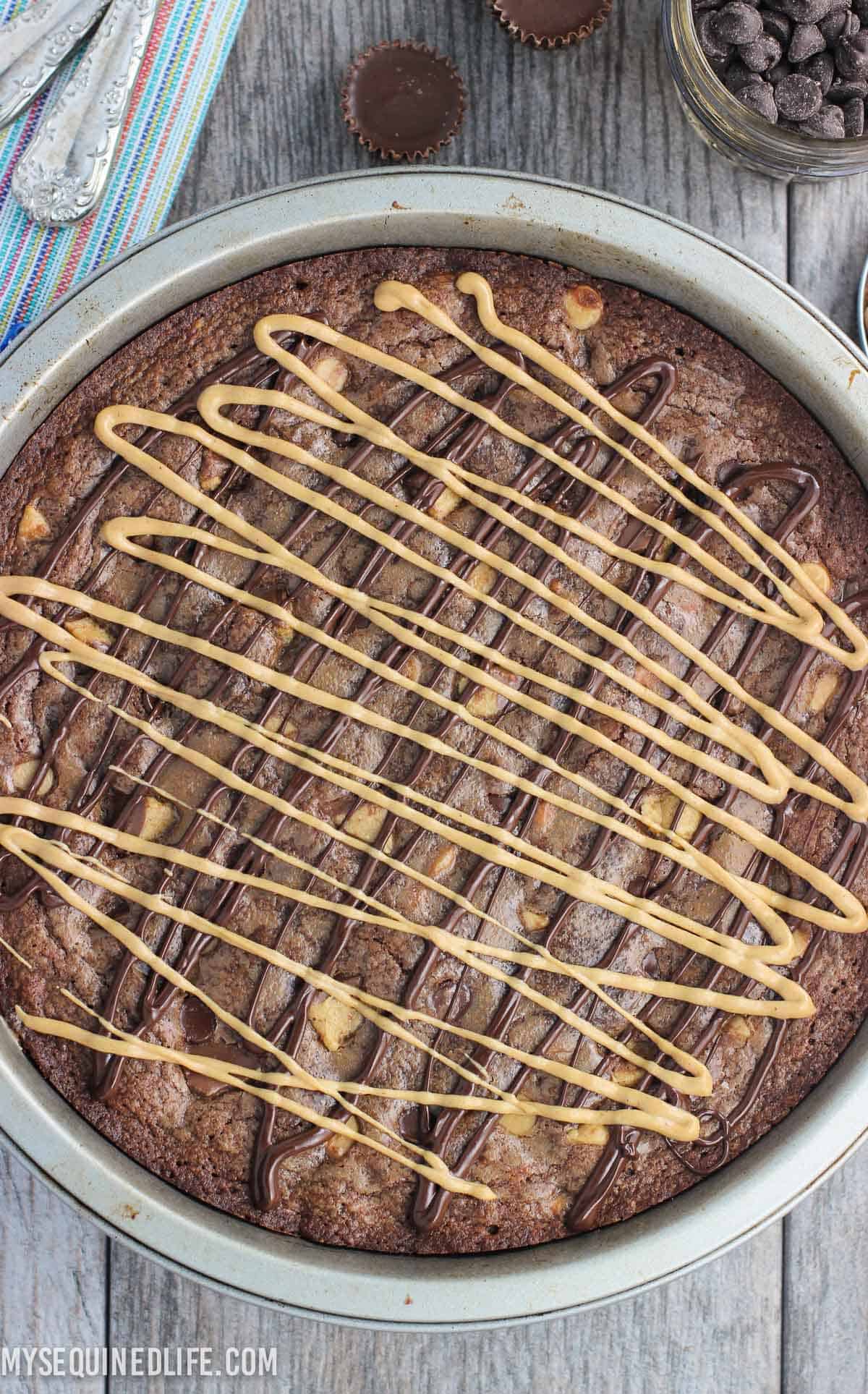 What I used as an excuse to buy all those PB cups? This peanut butter brownie cake. It's a rich, fudgy brownie recipe that includes melted peanut butter chips in the batter, regular peanut butter chips and chopped Reese's peanut butter cups as mix ins, and a peanut butter drizzle on top. Add all that in with a seriously chocolatey batter, semisweet chocolate chips as the third mix in, and a criss-crossed chocolate drizzle and you have yourself one serious dessert.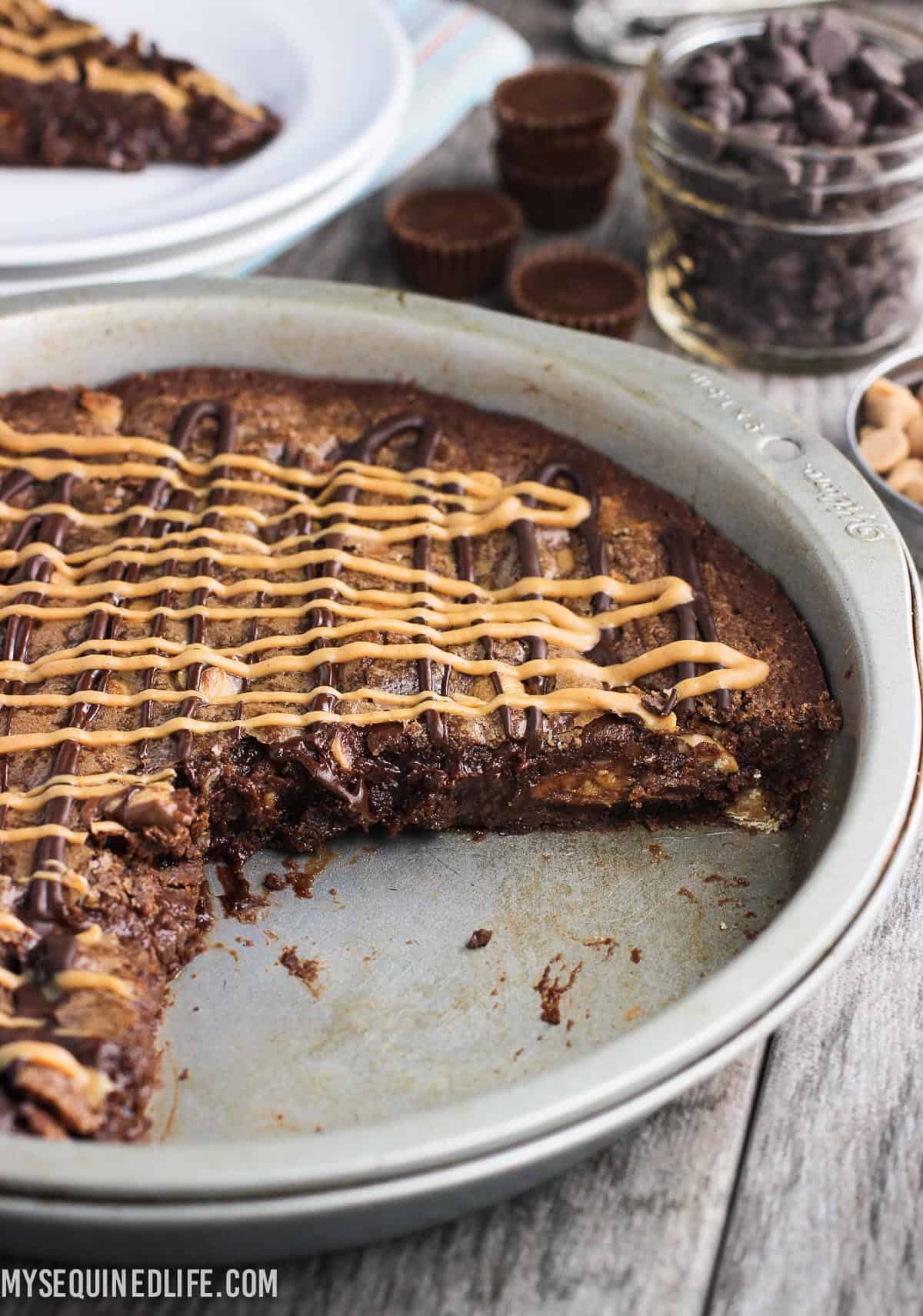 One last touch that makes this fudgy peanut butter brownie cake extra special is that it's baked in a 9" round cake pan instead of a traditionally square or rectangular pan. This way once it's baked and cooled you can cut it into small wedges that resemble cake slices and feed your crowd. This brownie cake yields a fair amount of servings!
I'm excited to be sharing this peanut butter brownie cake recipe over on Oh Sweet Basil today.