Hello, pretty! Come to mama.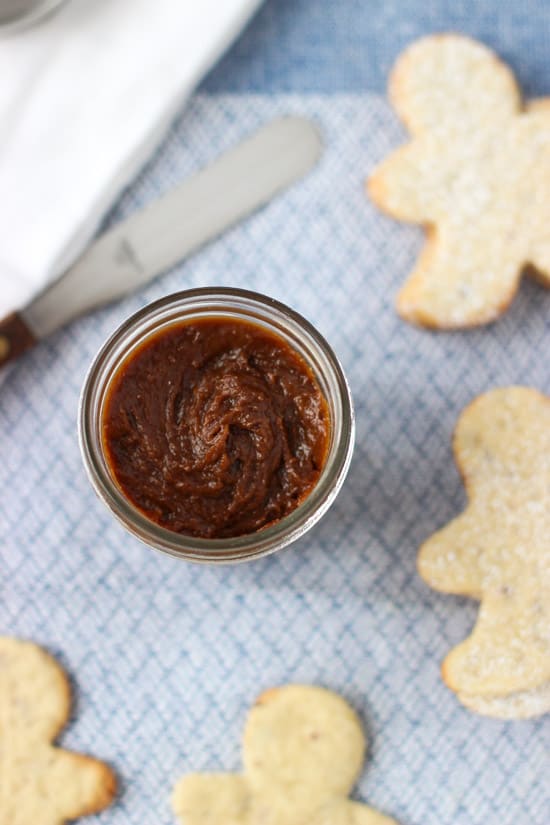 Or I'll come to you. With a big 'ol spoon. Either/or.
What do you do when you find a half-eaten box of store-bought gingersnaps lurking on that pesky super high kitchen cabinet shelf? Usually the answer would be to stuff a few in my mouth immediately, but these gingersnaps had seriously lost their snap. Whomp. It was actually a double whomp, if you will, when I realized an open box of vanilla wafers had met the same fate. To be honest I don't even remember the last time I bought vanilla wafers so I can't really get mad about those.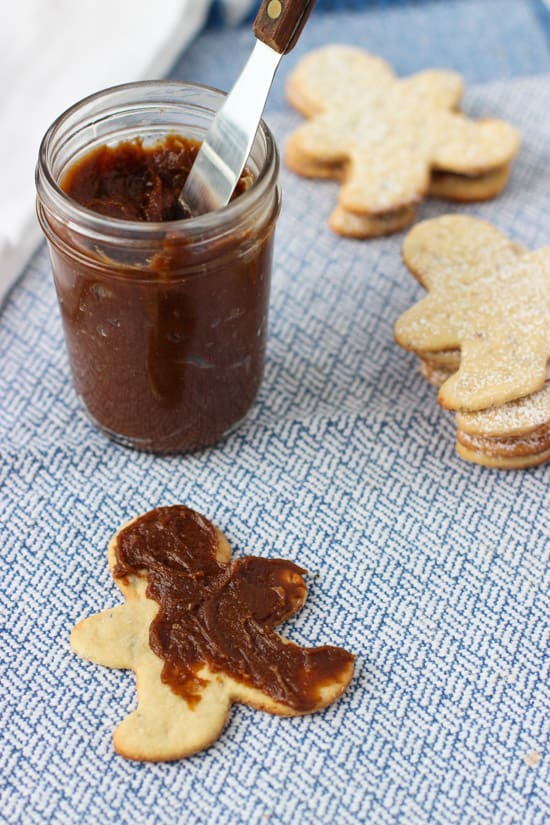 But on the other hand, who can get mad about stale gingersnaps and wafers if it means that they transform into this vanilla gingersnap homemade cookie butter? Most certainly, definitely, absolutely not me.
Guys, this homemade cookie butter is the eaaaasiesttt! Your food processor does all the work. Well maybe not all, because you'll have to clean it afterwards (worst. job. ever.), but all the chopping/grinding/mixing/liquefying will be taken care of for you.
Now let's chat about what all goes into this fab cookie butter. First of all...cookies. I used a mix of store-bought gingersnaps and vanilla wafers for a little spice and a little vanilla sweetness. This cookie butter definitely has more of a kick than any other cookie butter I've gotten from the stores thanks to the gingersnaps, buuut I'm kind of obsessed with it. Why yes I'd love gingersnap vanilla deliciousness spread all over a piece of toast. Or apple slices. Or healthier almond sugar cookies. 🙂
And the best part - don't even worry if the cookies are kind of stale. There's no need for crunch here...they get pulverized!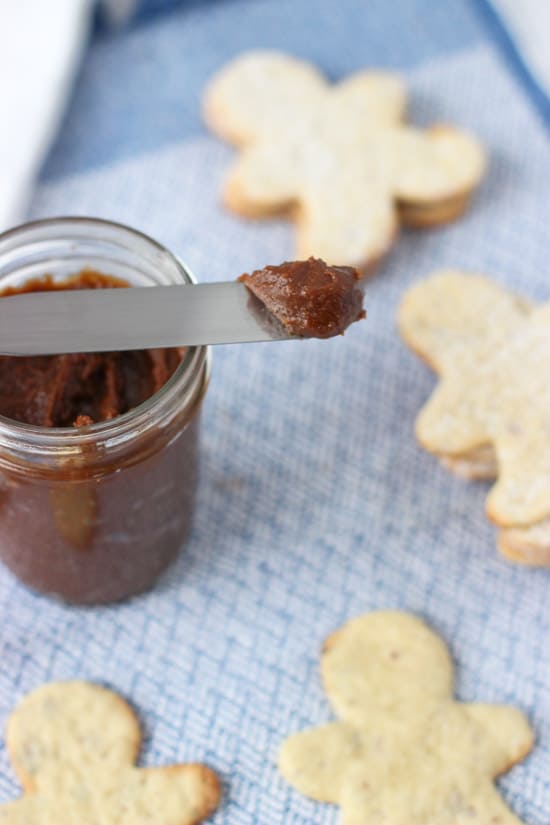 Added to the cookie crumbs are a smidge of brown sugar, cinnamon, vanilla extract, agave nectar, canola oil, and water. I bet most if not all of those ingredients have been shining stars in your kitchen this holiday season, no? I've fallen into a weird groove lately where every time I go to the grocery store, I think I'm out of brown sugar. So I buy it. Again, and again, and again. I have enough brown sugar hogging up cabinet space to last for months.
Not that I'm complaining...that just means more cookie butter is in my future. 😉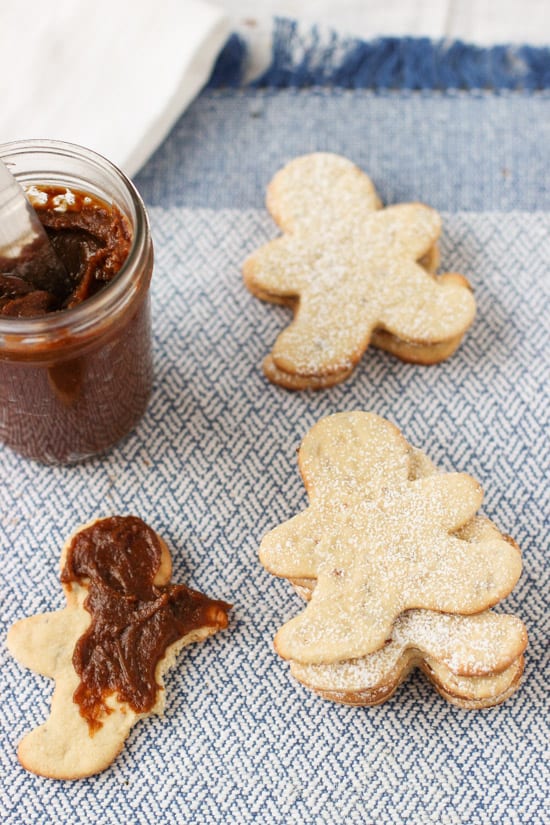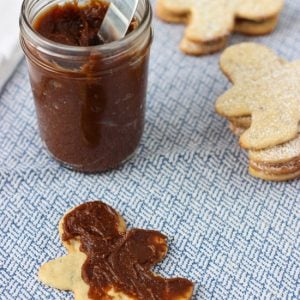 Ingredients
1

cup

of roughly chopped gingersnap cookies

¾

cup

of roughly chopped vanilla wafers

1

tablespoon

brown sugar

½

teaspoon

ground cinnamon

½

teaspoon

vanilla extract

2

teaspoon

agave nectar

1

tablespoon

canola oil

¼

cup

water

approx.
Instructions
In the bowl of a food processor, process gingersnaps and vanilla wafers until cookies are in ultra fine crumbs. Add brown sugar, cinnamon, vanilla extract, agave nectar, and canola oil and process until all ingredients are evenly combined.

Add water, 1 tablespoon at a time, until cookie butter is at your preferred consistency. Once there, refrigerate cookie butter. Cookie butter will become less sticky once refrigerated but will still be spreadable.
Nutritional information is provided as an estimate. As it can vary due to many factors (brands used, quantities, etc.), we cannot guarantee its accuracy.
Food Safety and Nutrition Disclaimer