Lately I've been doing some serious exploration into the question: Can you really have it all?
If you asked me that question awhile back, I would have answered "probably not". Odds are I couldn't be an impossibly stylish CFO, wordly jetsetter, daily dessert baker, yoga class frequenter, Netflix binger with time to spare for lounging around, reading the newspaper and leisurely sipping coffee each morning. It's not going to happen. And if I did achieve the impossible and find myself in those shoes (probably these. Or these.), I'd last about five seconds before collapsing under the stress. Not worth it.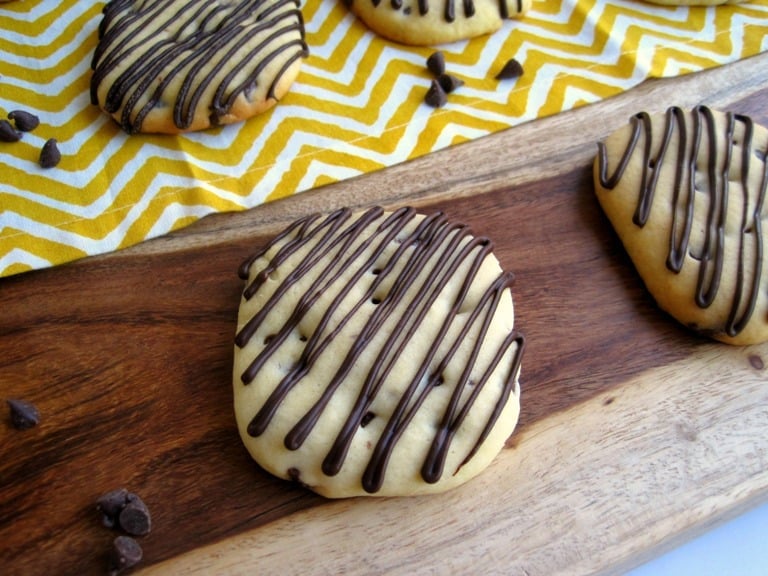 However I was flipping through the June edition of Glamour magazine on the elliptical recently, and was struck by Zosia Mamet's column, in which she puts the "all" in my question above on blast. Who decided that we all need to strive for the same "all"? Why can't we each set the parameters of what we'd like to accomplish, and not feel any lesser for our decisions? We can! That was my "aha!" moment when I uttered a "yes!" to the magazine and the man on the neighboring elliptical gave me the side eye. Regardless, I felt inspired.
Setting aside the expansive, impeccably curated wardrobe of my dreams, I delighted in the fact that my at-times tired closet was kicked up just one tiny notch by a recent sale snag at Nordstrom Rack (nude leather wedge sandals for $22!). Fashion without breaking the bank! That's an "all" for me. So is happening upon sugar-free (and aspartame-free) chai tea latte concentrate at Target. Low-calorie iced dirty chai lattes (without the Starbucks price tag)? Another "all"!
So when I found myself at the decision point of making chocolate chip or sugar cookies, I dipped into my new mindset for guidance. Duh, make that an "and". You can have it all!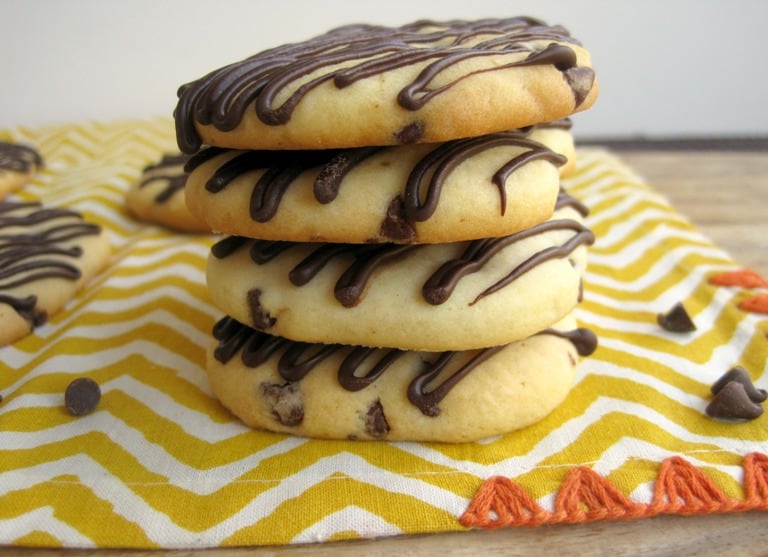 For these orange chocolate chip sugar cookies, I tweaked my grandma's classic sugar cookie recipe slightly to incorporate my chocolate-chip-and-sugar cravings. With Mother's Day this past weekend, the timing couldn't have been sweeter for paying homage to my grandma. I didn't want the chocolate to overpower the cookie entirely, so I used mini chips in the batter. If your "all" weighs more heavily on the chocolate side, then by all means use regular-sized chips if you'd like. Who am I to judge? 🙂
These cookies are also given a extra special twist by the addition of orange extract. Since incorporating it into these chocolate orange chip cookies awhile back, I haven't been able to get the chocolate/orange flavor combination out of my mind. While adding orange extract isn't required (I mean, you can't really go wrong with plain sugar/chocolate chip in the first place), one-half teaspoon brightened up these cookies with a light, not-too-strong citrus flavor that complemented both the sugar cookie dough and the bits of chocolate perfectly. I found orange extract at my local supermarket for about $2-3, and I think it was definitely money well spent.
Plus there's a chocolate drizzle. Everything tastes better with a chocolate drizzle (that's a fact).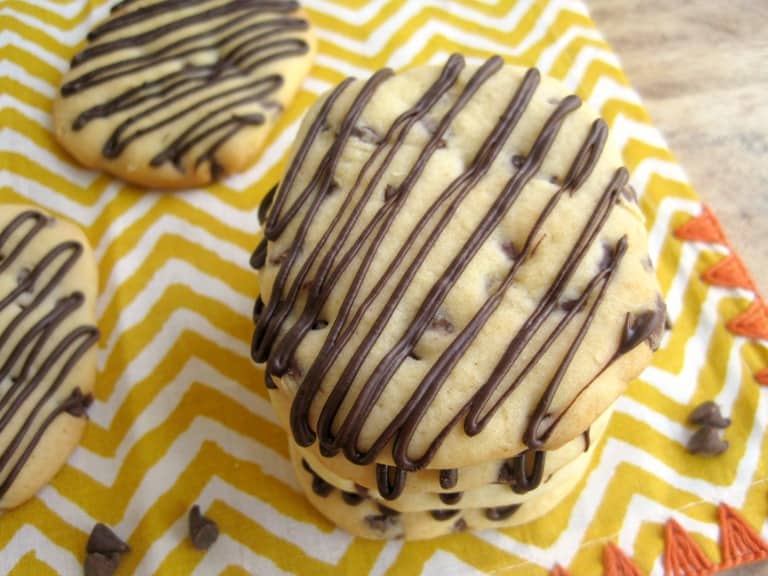 These sugar cookies are craving-satisfying and sweet-memory-invoking. Plus I halved my grandma's initial recipe so there are only thirty cookies calling my name (versus the would-be five dozen). I can savor moments of indulgence while still maintaining the summer body I slave away on that elliptical for? An "all" indeed.
Ingredients
1/2

cup

unsalted butter

softened

1/2

cup

granulated sugar

1

tsp

vanilla extract

1/2

tsp

orange extract

2

eggs

3 1/4

cup

all-purpose flour + 1/8 cup flour

1/4

tsp

salt

1/2

tsp

baking soda

1

tsp

cream of tartar

1/4

cup

+ 1/8 cup mini semi-sweet chocolate chips

Flour

for rolling

1/2

cup

semi-sweet chocolate chips

for drizzle (optional)
Instructions
Cream together butter and sugar. Add vanilla and orange extracts until combined, then add eggs. Blend well.

In a separate bowl, combine flour, salt, baking soda, and cream of tartar.

Add flour mixture gradually to cream mixture (in 2-3 intervals), mixing after each addition until ingredients are just combined.

Stir in mini chocolate chips.

Chill dough thoroughly, minimum two hours.

Once dough has chilled, preheat oven to 425°F.

Roll dough onto floured surface to 1/4" thickness, then cut shapes with a cookie cutter. Place cookies onto ungreased cookie sheets.

Bake 6-8 minutes, or until edges of cookies begin to turn golden brown. Remove cookies to cool on wire rack.

Optional: Once cookies have cooled, melt 1/2 cup semi-sweet chocolate chips in the microwave and transfer to a plastic bag. Snip a small bit of the corner and pipe chocolate drizzle over top of the cookies. Let chocolate drizzle harden completely before stacking or storing.
Nutritional information is provided as an estimate. As it can vary due to many factors (brands used, quantities, etc.), we cannot guarantee its accuracy.