Can we talk for a second about this hot chocolate?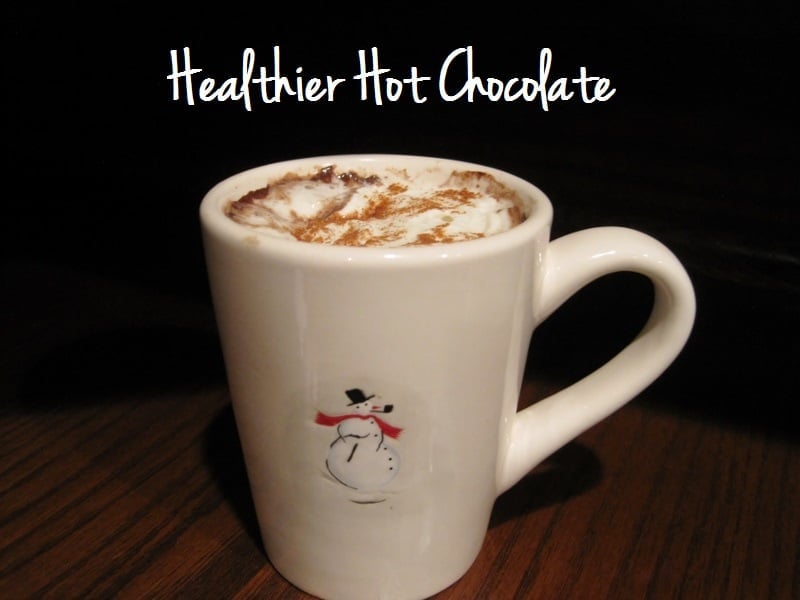 1. It's DELICIOUS. Creamy dark chocolate, with just enough cinnamon to add a slight spice without overpowering. It's hot chocolate for a reason (not hot cinnamon, although if that's what you're into…)
2. It's FOR A CROWD. Once anyone in your vicinity gets a whiff of this deliciousness, guaranteed they're going to want some. And you're in luck because it's so easy to make a big batch all at once – just double (or triple) the recipe.
3. It's OH SO EASY. As in it may be on par with ripping open a packet of hot chocolate mix and whisking with hot water, although the taste of this recipe trumps just about every packet hot chocolate I've sipped.
4. It's NOT SO BAD FOR YOU. 1 cup of the dark chocolate almond milk is 100 calories, and according to Silk, has 50% more calcium than chocolate dairy milk. Tastes indulgent, but your waistline will thank you with this healthier hot chocolate.
5. It's VERSATILE.
Dairy-free? Just omit the whipped cream topping (with a hot chocolate so rich and creamy, you're not missing much!)
Looking to satisfy the masses? Kids will love it straight, and adults can add a little glug-glug of coffee liqueur for a festive cold-weather cocktail.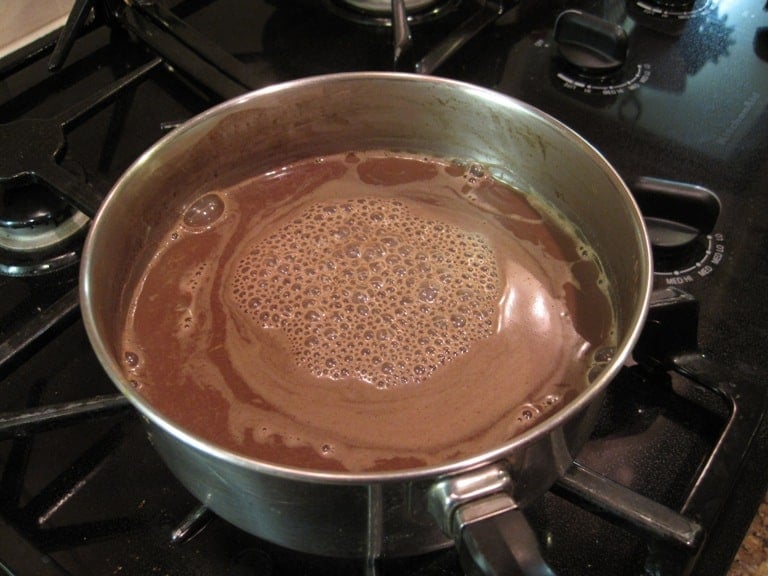 I took it upon myself to try it at every juncture – straight and with coffee liqueur. Yum and yum (double yum). I know this healthier hot chocolate will be on my holiday menu. 🙂
Ingredients
3

cups

dark chocolate almond milk

1

tbsp

unsweetened cocoa powder

Several shakes of ground cinnamon

or more, to taste

Coffee liqueur

optional

Whipped cream

optional
Instructions
Pour almond milk into small saucepan on stove top and heat slowly over low heat.

Whisk in cocoa powder and cinnamon until smooth.

Hot chocolate is done when you just barely notice small bubbling around the edges of the saucepan and hot chocolate becomes frothy.

Ladle out hot chocolate into mugs. Add coffee liqueur if using. Garnish with whipped cream (again, if using - this is so customizable!) and a shake of cinnamon.
Nutritional information is provided as an estimate. As it can vary due to many factors (brands used, quantities, etc.), we cannot guarantee its accuracy.