Hi friends! I'm switching things up around here today and bringing you a giveaway just in time for the holiday season. Myself and some blogging friends have partnered with a fab new online shop named Gin Creek Kitchen, which specializes in all sorts of Southern inspired kitchen and home decor. We're talking super cute polka dot measuring cups (a functional indulgence!), wall decor, and all sorts of items for entertaining.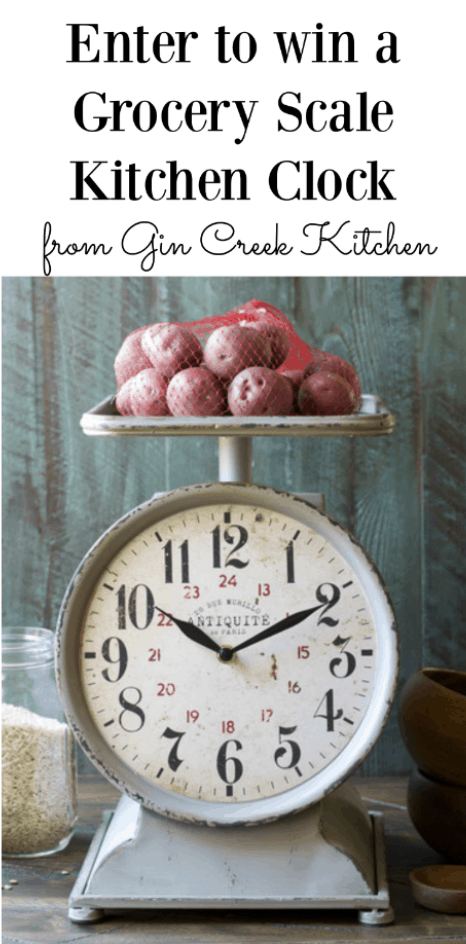 I've purchased several items from Gin Creek Kitchen that I just love. They'll be making their appearances in upcoming blog posts soon, so keep your eyes peeled! 👀
All you need to do to enter to win this unique grocery scale kitchen clock is to scroll down and enter your information. This giveaway runs through December 15th, at which point the winner (lucky duck!) will be notified. Good luck to all!
And P.S. If you've still got a few names to cross off on your holiday shopping list, head on over to Gin Creek Kitchen and browse all that they offer. I think I might do a little holiday shopping for myself…Santa told me he didn't mind. 😉