Happy Labor Day, guys! It's a holiday so I'm declaring that a cocktail recipe absolutely flies on a Monday. Spending a glorious weekday outside of an office and away from a desk definitely deserves a little cin cin, don't you think?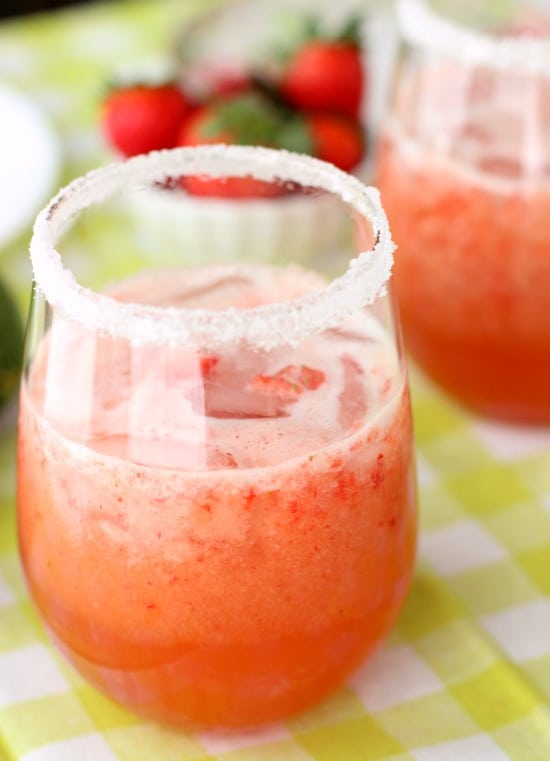 Before I dive in (maybe literally) to this delightful drink, let me share a little beverage back story. By and large I am not a risk taker. In fact, my middle name might just be "risk adverse". I start to sweat when I think about purchasing something 'final sale' and feel my heart race if the low gas warning light goes on in my car. I've taken test drives to important places for important things ahead of time, (hello, CPA exam appointments), because Lord knows my nerves would be shot should I take one wrong turn.
I also rarely impulse buy anything because my brain takes a super long time to work out the logistics. Do I need this item, or do I just want it? Do I have something like this already? How many times will I use/wear it? Can I make it instead? Can I find it cheaper online? Usually whoever I'm with will have found a chair to sit in by the time I've run through those questions because ten minutes spent analyzing a cupcake corer is really 9 min 30 sec too long.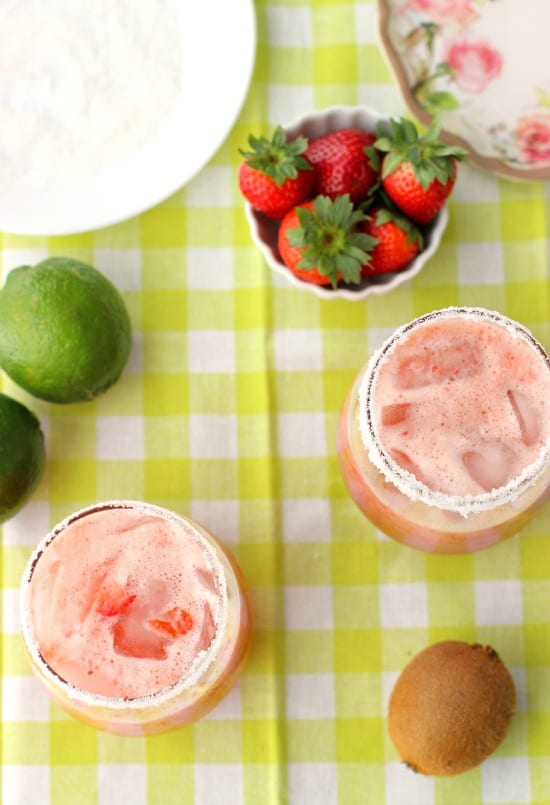 So color me surprised by my easy breezy decision to buy a large bottle of pink moscato at the store a few weeks ago. Even though I've never had moscato. But whatever look at how adventurous I can be!!
Turns out I am not a fan of moscato. I really don't know anything about it so I don't want to judge them all by the massive bottle I now own, but oof. It pains me to waste things so said bottle was assigned to sit on the loose papers in our kitchen to prevent them from being blown all over by the ceiling fan. For probably forever.
Until I saw this fab mango moscato smoothie from Annie at Maebells. It looked so fruity! And refreshing! And not so moscato-y! Girl is a genius.
Like its inspiration, this moscato cooler is packed with fruit and is wonderful to cool down with in this warm weather (September, Shmeptember…it's still so hot here!). Overly sweet drinks just about make my teeth hurt, so this one is juuust sweet enough to be easily sippable without giving you a sugar rush. I love adding seltzer or sparkling water to cocktails for this very reason – bubbles and a little bit of flavor (such as in this orange peach sparkler) without the sugar and calories of other traditional mix ins. Win!
Plus strawberry + kiwi + lime = yum.
So while the school buses are revving up (or have been for a few weeks – geez, Nashville!), this is the perfect way to extend summer a little longer. Even while you're eying up that can of pumpkin in your pantry…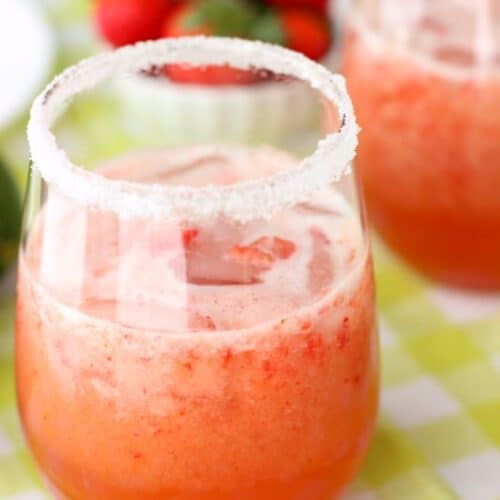 Ingredients
2

cups

strawberries

stems removed and chopped

2

kiwis

peeled and chopped

1/2

cup

seltzer

1

cup

ice

1

tbsp

agave nectar

8

oz.

pink moscato

juice of one lime

More ice

for serving

Sugar for rimming glasses

optional
Instructions
Place strawberries, kiwis, and a little bit of seltzer (enough to keep the fruit blending evenly) into the bowl of a food processor and blend until mixture is mostly smooth.

Strain fruit mixture and pour into blender. Add remaining amount of seltzer, ice, agave nectar, moscato, and lime juice and blend all until smooth.

For an extra snazzy twist for serving, roll the outside rim of a glass in water, and then in granulated sugar until rim is coated completely. Add ice to glass and pour moscato mixture over top. Garnish with additional fruit if you'd like.
Nutritional information is provided as an estimate. As it can vary due to many factors (brands used, quantities, etc.), we cannot guarantee its accuracy.