Deconstructed Drumstick Ice Cream Sundae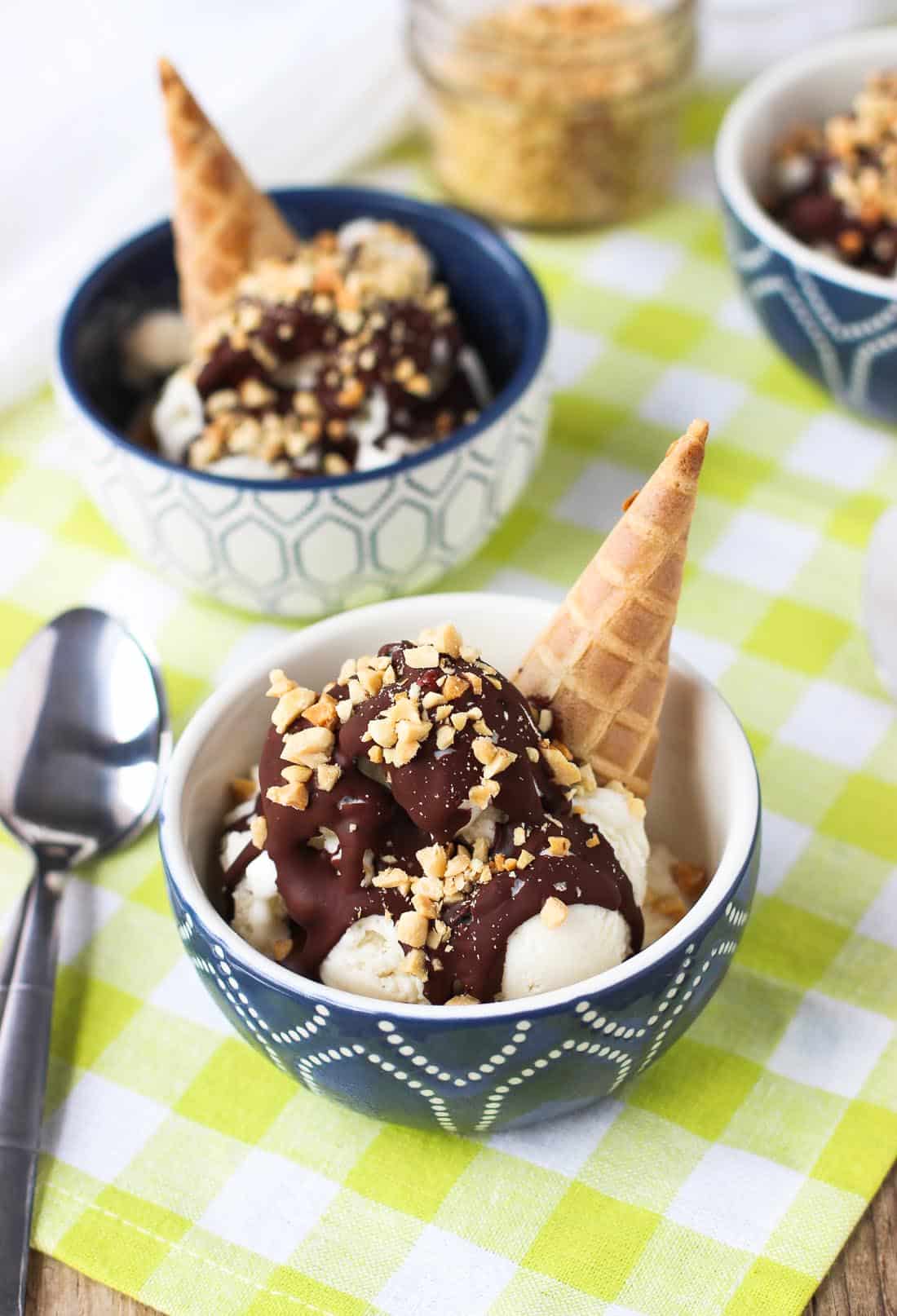 1 cup chopped chocolate (I used about 5 oz. of 72% dark chocolate)
2 tbsp coconut oil
Ice cream of choice
1/4 cup roasted peanuts, chopped (I used unsalted)
Waffle cones
In a microwave-safe bowl, add chocolate and coconut oil. Microwave on half-power in 20-second intervals, stirring after each interval. Once the mixture is smooth, remove and let cool to room temperature (about 5-10 minutes).
To assemble, scoop ice cream into bowls. Stick the bottom portion of a waffle cone into ice cream. Pour desired amount of chocolate coating over ice cream and scatter about 1/2 - 1 tbsp of peanut pieces over top before the chocolate hardens, which should occur in about 10 seconds. Enjoy!
The yield here is very customizable. You will probably have leftover homemade Magic Shell and leftover chopped peanuts.

Store homemade Magic Shell at room temperature (it will harden in the fridge!). If it does solidify at room temperature, pop it in the microwave for ten or so seconds and it will liquify in no time.
Recipe by
My Sequined Life
at https://www.mysequinedlife.com/deconstructed-drumstick-ice-cream-sundae/